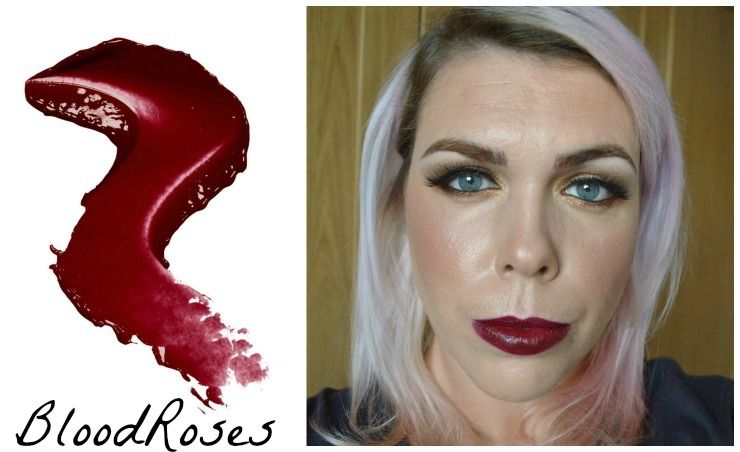 It's kind of your winter staple lip ; a berry. It can be a little daunting to wear something like this if you are used to much more than a slick of gloss on your lips but it really is worth a try, and you may be surprised by the look it gives you. You can get so many different hues and tones of berry which can make it a struggle to find *the one* for you but I am going to make it easy ; KEVYN AUCOIN BLOODROSES.
Bloodroses is a gorgeous (& the signature) lip colour from Kevyn Aucoin. It started off with just one lipstick (the one I am wearing), and as it was so popular they brought it out in a matte lipstick, a lipliner, a lipgloss, a limited edition nail colour which they need to being back and more recently a lip satin (like a liquid lippie) ; the Bloodroses FAM is staying strong!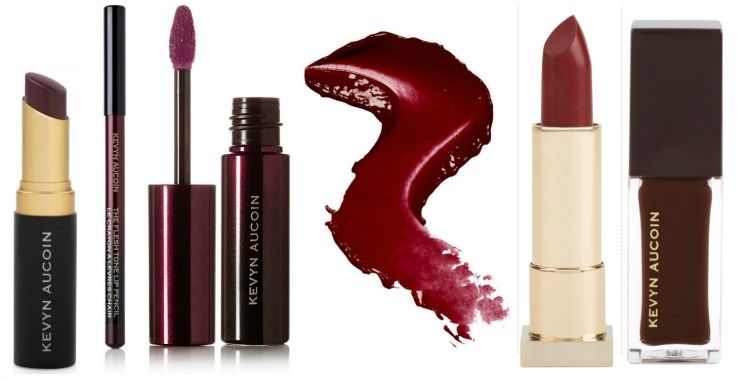 Bloodroses is a deep berry red in colour, with the lipliner and matte lipstick having a slightly more darker and purple hue and is for those of you who want a really bold and striking colour. If you like a more subtle tone then the Expert Lip Colour on it's own is a classic berry or the super sheer Lipgloss will suit most. I have used the lipliner all over my lips here to get a really bold & long-wearing colour followed by the Expert Lip Colour over the top.

TIPS FOR WEARING A BERRY LIP
1.) Match your makeup to your lip. If you want to go really dark, then pair back the rest of the makeup ; an ultra dark lip looks great with clean skin, a nice groomed brow and a slick of mascara. If you want a more subtle berry stain, then add blush that has the same undertones (cool/warm) and you can pair it with a smokey eye.
2.) A matte lipstick doesn't mean you have to wear it that dark. Try patting it on with fingertips from the bullet so get that slightly lived in and fuss-free berry stain ; you can pretty much get the depth you want.
3.) Exfoliate and hydrate the lips before you wear darker shades. No one likes a dry, claggy lip and it will be more apparent when you wear a bold colour.
4.) Make sure your skin is beautifully concealed and flawless. A red-toned lip with redness on the skin doesn't look too good.
5.) Conceal around the lip area if you are going for that ultra bold look ; it will make the colour pop a lot more and look a lot sharper and cleaner.