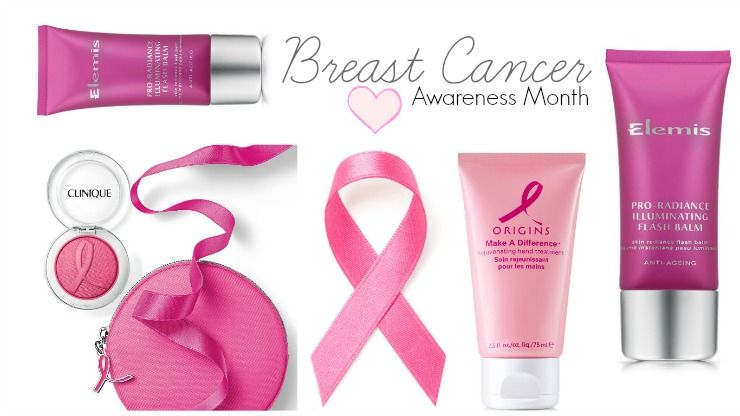 As you will already be well aware, the month of October is Breast Cancer Awareness month and it's pretty hard to not notice all the limited edition 'pink things' in the shops whether it be beauty, fashion and home/lifestyle. Speaking of amazing charitable causes did you see the Stand up To Cancer programme on Friday?! I love watching this kind of things, yes you will end up sobbing like a big baby, but it's just so far-reaching and they raised SO much money. You also get to oggle Jamie Dornan on his sofa watching TV and just being himself which it's life-changing in itself. CATCH UP!
Breast Cancer Awareness Month ; All the funds raised from this go towards care services, specialist nurses and a huge support network for those who need it. I'm sure you, yourself will know someone who has died from any form of cancer therefore you will know the far-reaching implications it has. The care is phenomenal and it's not just the patient who will need help, but the loved ones surrounding them, particularly if they get left behind. Breast Cancer Awareness is a great charitable cause and every year it seems more and more brands are getting involved which is fantastic ; helping something meaningful and significant and having actual justification to buy more beauty products. Their aim is to stop women dying from breast cancer by 2050.
Debenhams' has been supporting breast cancer charities for over 14 years and so far has raised £4 million. At the moment there is currently a good scattering of limited edition (and VERY pretty) pink products in their beauty halls. I am going into town tomorrow and I will be picking up that Origins hand cream ; it's genuinely a really lovely product and I just love the PINKKKKKK. Plus £5 of the sale all their limited edition pink products goes to the charity. Tick and tick.
Get involved, buy something pink this month and let's try and keep making a difference.