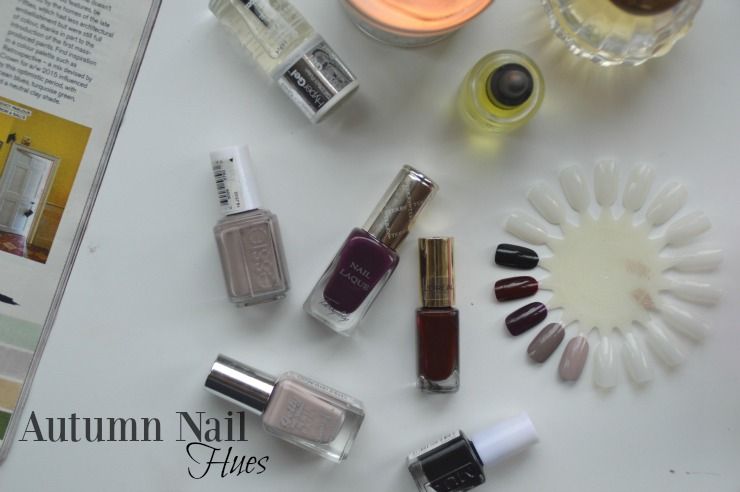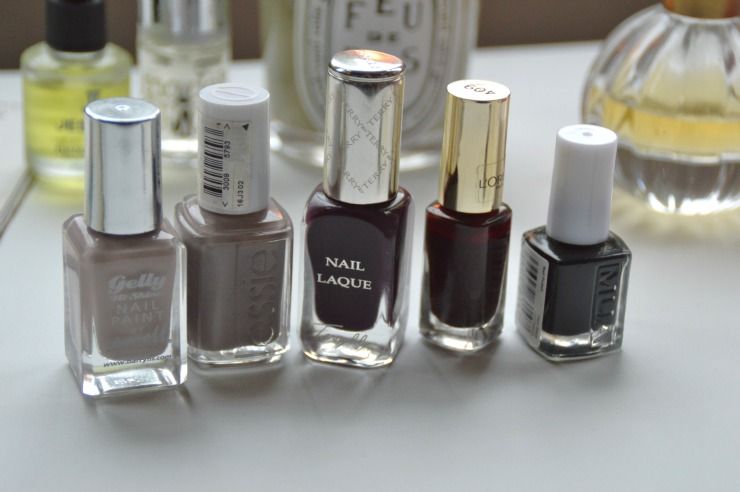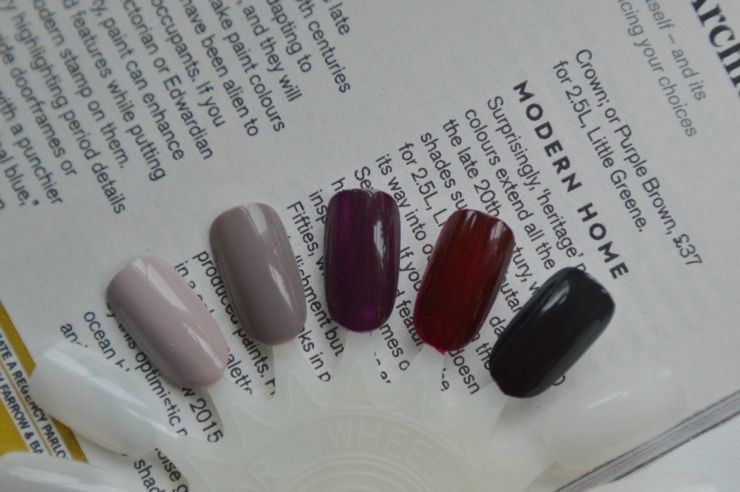 Just because winter is drawing in closer, that's no excuse to let your manicure run for the hills as well as your tan and razor. More muted tones are in and it's finally time to dig up *that* black nail barnish…..yep, it's that time. My bright neons and corals nail polishes have taken a back seat for the time ; my skin is getting paler by the second and my fashion is going back to my preferred darker shades so my nails are kind of following suit. Nudes, reds, black and browns are taking the front row and I love a taupey shade as it will quite literally go with everything and in particular my entire AW15 wardrobe of grey, pale grey, dark grey, medium grey and a bit of black.
Essie Chinchilly. Quite a famous one from nail heroes Essie. Chinchilly is a taupey granite grey polish that may initially seem a bit boring in the bottle, but never fails to give you a super chic stylish pop of understated colour. A colour I always fall back on when I don't want to think too much about matching outfits as it will go with anything.
By Terry 12. Terrybly Terry. This colour is one of my favourites, a beautiful deep, dark plum shade and these By Terry nail polishes are absolutely worth the £21 pricetag ; they contain keratin-strengthening extracts and have one of the most long-lasting varnishes I have ever tried. Get this shade on the wish list!
Barry M Gelly Almond. Probably my no.1 nude nail colour ever. It just works really well with my skintone and look so clean and fresh. Chic nude at it's finest. Full review here.
L'Oreal Hypnotic Red. If you like a deep burgundy red then look no further! These mini-sized polishes are the perfect size and the brush is really good for a quick and easy application.
MUA Pitch Black. Classic, a bit grunge and perfect to rock in the autumn-winter months. A black polish always looks cool, whether it's perfectly manicured and polished or worn off a bit, rock n' roll style-ee. Very fash pack.
As always I finish my colour off with a swipe of the Models Own HyperGel Topcoat to lock on the colour, increase the staying power and give my nails a more polished and professional finish.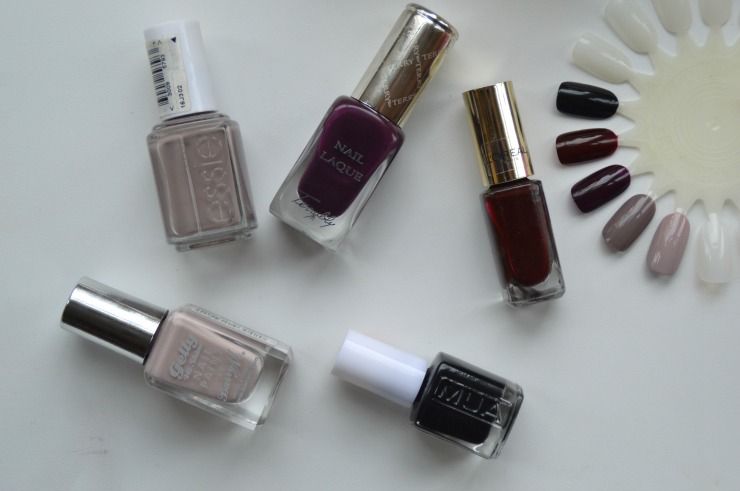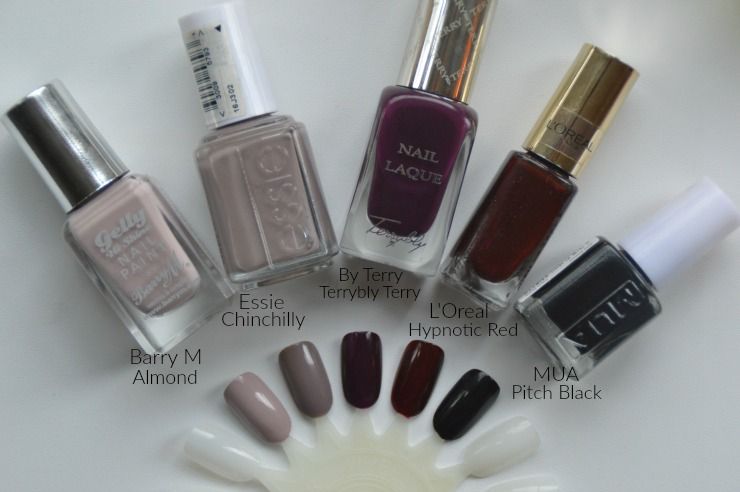 I haven't had long nails or falsies for some time, but I tend to prefer these kind of tones on shorter nails anyway, especially the really dark tones and the black, that's just my preference anyway.I guess I just wish I had the time, energy and job that allowed me to have longer nails!
What are you loving on your nails at the moment?Have you tried any of these colours?