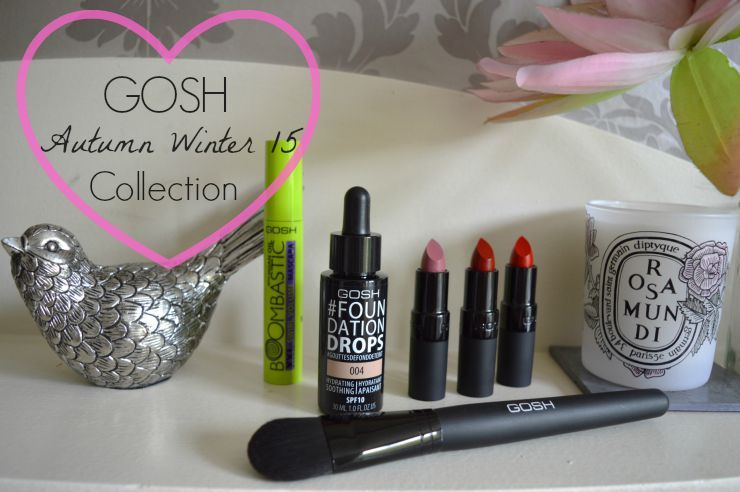 There is an abundance of new & exciting products that have literally just launched from GOSH cosmetics in their autumn-winter 2015 Collection. A new foundation, mascara, loads of lippies and some nail care. I am loving a bit of GOSH at the moment, they have been bringing out some really great products lately at very reasonable prices.I was invited along to the AW15 preview last week so I have the low-down on what's good.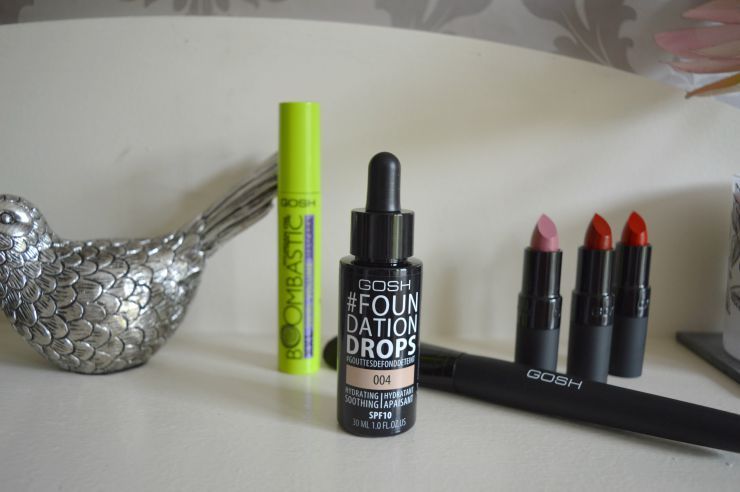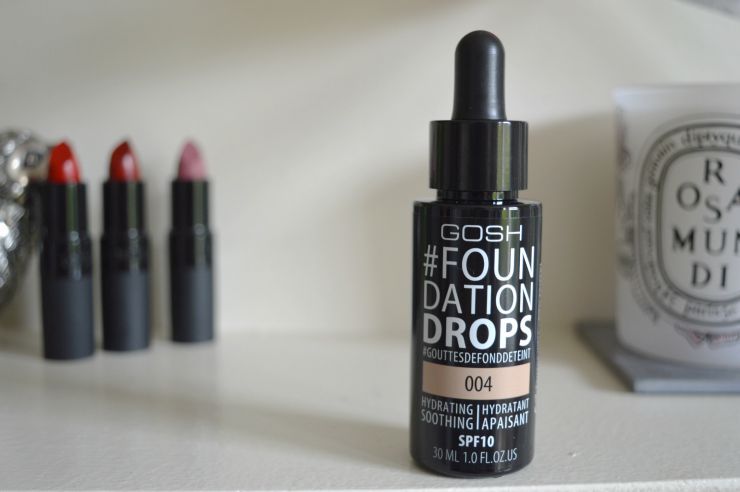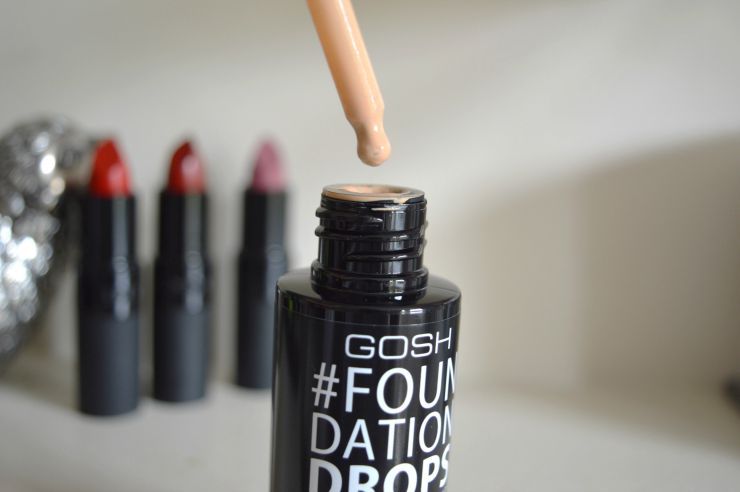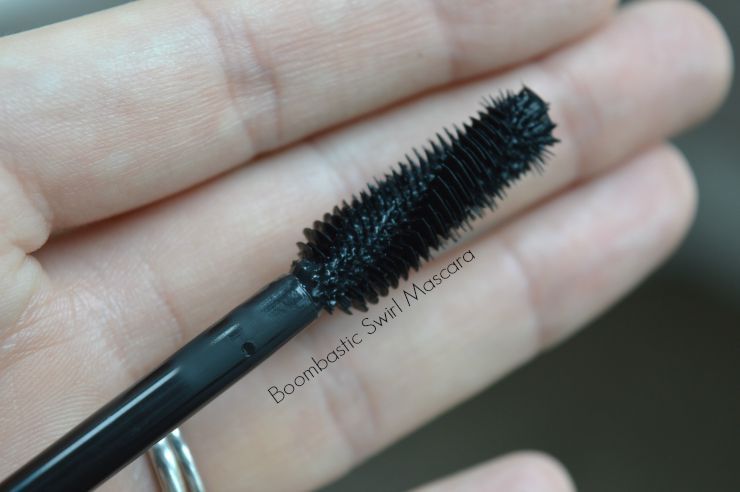 I am really liking the Foundation drops which is a lightweight fluid foundation. Breathable and weightless on the skin, this is a foundation for those who don't like……foundation. It not only gives a great coverage on the skin with only a few drops, but also has skin-loving ingredients such as Argan Oil and Antiderm for soothing, hydration and anti-inflammatory. Also has a SPF10 protection….meh for me (& most) that's not really doing much…I would have rather a 15-20 or nothing but hey-ho. It does contain silicone to smooth the skin…and this gives it quite a nice slip-texture. Currently in 5 shades, I really hope they do another 5 as it's not quite covering enough skintones, not even me when I am tanned!
I am also loving the new Boombastic swirl mascara. As yet, I have never really got on famously with any GOSH mascara but I think this is the best one thus far ; it has a rubber silicone brush (which I always like) that has a swirling action on the lashes so I found this very easy to coat the lashes quickly and get good volume, even capturing the little whispies with the small bristles on the end of the wand. A big tick from me. This mascara also contains argan oil (seems to be very trendy right now!) and bamboo extract that nourish the lashes as you wear it.
Last but no means least are the fabulous and much anticipated Velvet touch Lipstick Matt. 8 shades of strong pigmented, matte-finish and long-wearing shades. MORE PLEASE! Love the velvet texture of these and they apply creamy and easily to the lips without the dry finish. My favourite shades have to be the 002 Matt Rose, 005 Matt Classic Red and the 007 Matt Cherry which are swatched below. Psss shouldn't it be 'Matte' Gosh?!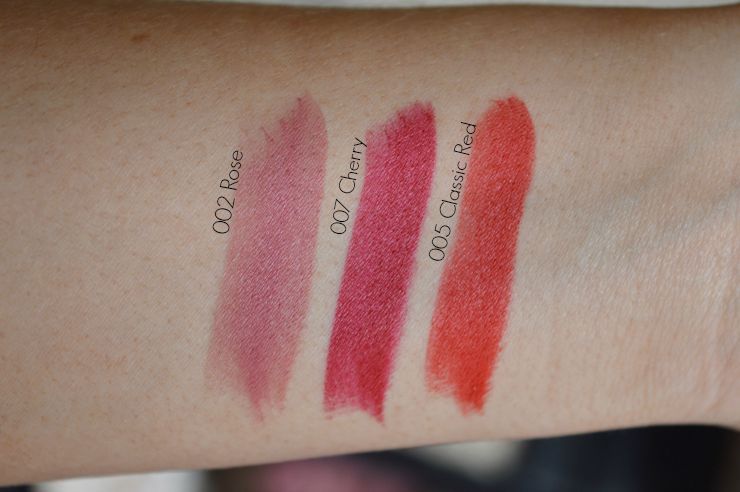 Oooo and they are also launching a bunch of nailcare including a cuticle oil, a gel-look topcoat, a 2-in-1 nail hardener and fast dry drops. All of these items are available now from Superdrug online and in stores.