I'm super excited to share with you this giveaway because not only is it one of my favourite beauty products EVER but I also have a whopping 10 to give away to my readers. I have always been a really big XEN tan fan. It is not only the best tan in the whole entire world (I've used ALL the brands!), but there is also a huge selection of different types of tan to choose from so everyone can find the perfect one for them. I wish I was joking when I say I have Every.Single.One…but I'm not, I really do.
When I first started buying this fake tan , it wasn't readily available in all the shops, but fortunately now, it is so much more accessible and is sold in stores all over the UK, and very recently into M&S. To celebrate the launch they have a great offer on running from 1st-31st July online AND instore : If you spend £25 on XEN tan then you get a full-sized bottle of Dark Lotion (worth £29). This is a great deal if you just wanted to try the range or even if you already use the dark lotion, you can buy one and get one free!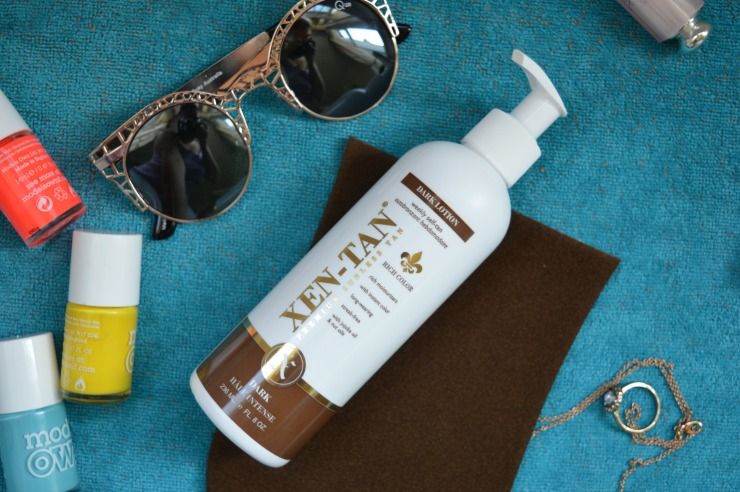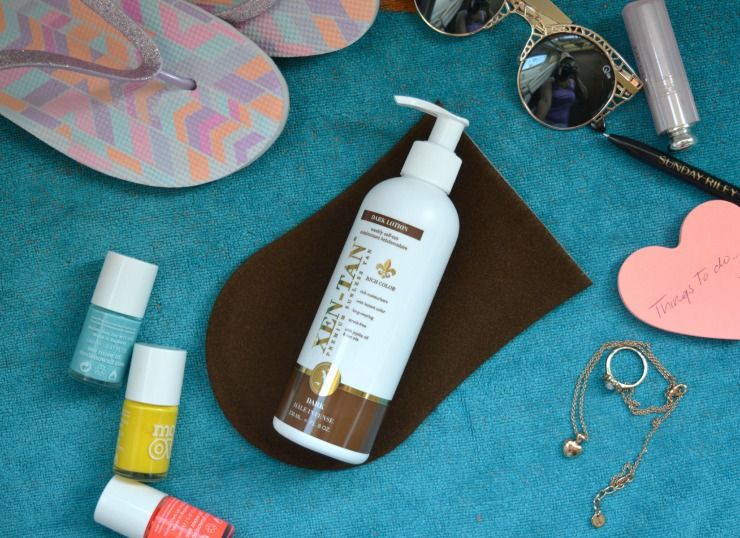 One of my favourites from the range and the best-seller, is the Dark Lotion. This is their hero product and the first tan I tried from them. It not only delivers a beautiful, natural & golden tan , but it lasts between 7-10 days so longer than any other tan I have used.
The colour is always perfect and
streak-free ; XEN use an olive undertone as opposed to the dreaded tango hue. The formula is enriched with jojoba and walnut oils to nourish, aloe vera, and skin-loving vitamins E & C. If you are a fake-tan newbie and a little scared then be re-assured that the tint in this lotion looks very dark initially but when blended out it looks so much lighter ; not only does it give you an instant glow, but it's also a tan guideline so you can see where you have applied.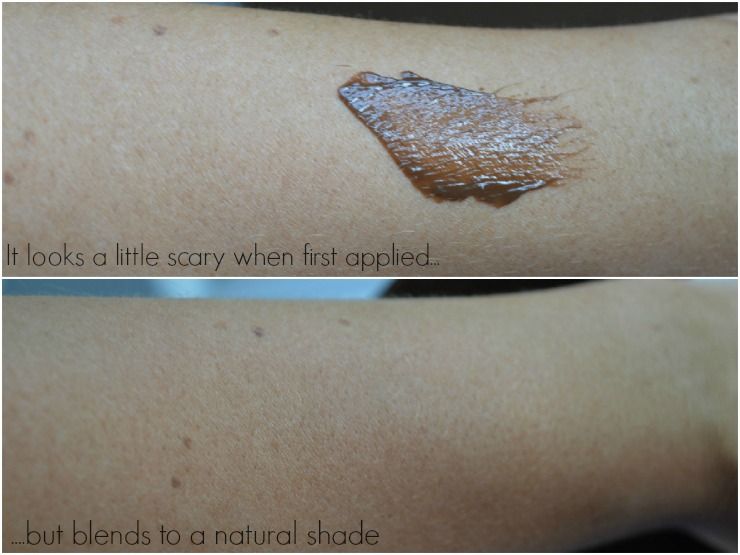 If you need anymore convincing this smells
of cherry almond so none of the dreaded biscuity whiff.
You can apply Dark Lotion all over the body including the face, however I prefer to use the XEN face tanner for my face as it is a lighter/oil-free formula so perfect if you tend to breakout with normal fake tan or have an oily/combination skin. Every time I tan with it, I am always asked what I
use……bloggers, makeup artists and clients all over have ended up becoming XEN addicts after I tell them my secret.
Tanning Tips:
1.) Exfoliate the body before tanning and use a lightweight body lotion, paying attention to dry areas such as knees and elbows. (If the body lotion is too oily/rich it can disrupt the effectiveness of the tan)
2.) Put your tanning mitt on ; 100% necessary! This applies your tan better, reduces application time by at least half and just makes life easier.
3.) Apply a bit of tanning lotion straight onto the mitt, and rub and blend all over the body until it looks even. Apply all over body and face if desired.
4.) Wait for the tan to develop (ideally 4 hours +) & rinse off in the shower. I usually apply my Dark Lotion in the PM and keep it on overnight. If you had any patches or streaks after application THESE WILL GO. Trust.
5.) Walk out of the house looking healthy , glowing and extremely smug.
The Giveaway
I have 10 Dark Lotions & tanning mitts to give away. The winners will receive x1 full-size Xen Tan Dark Lotion & x1 deluxe tanning mitt, the total value is £33.99.
Enter & T&C's
To be in with a chance to be one of the TEN winners, then all you need to do is:
– Follow me on Twitter & Tweet :
'Be in with a chance to win 1 of 10 full-size @XenTan_UK Dark Lotions with the @LauraLouMakeup #giveaway. Enter here http://www.lauralouisebeauty.co.uk'
– Follow me on Bloglovin'.
– Leave a comment below with your e-mail so I can contact you if you are one of my winners.
This giveaway is running from from today, 1st July – 15th July (11.59pm). The 10 winners will be randomly selected via random.org. UK entrants only (sorry!).
Best of luck to all and happy tanning!