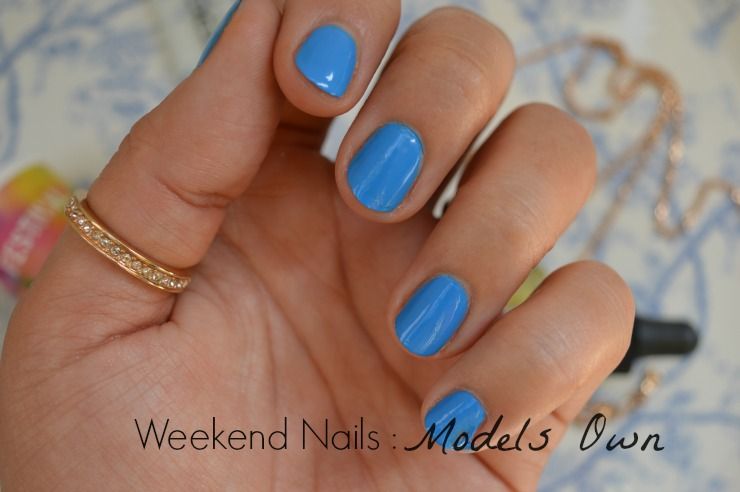 I've had nude nails for far roo long now so thought I would rectify the situation with this gorgeous bright blue from the Models Own Festival Collection. There is 4 bright shades in this collection and this is 'Blue Skies'. It's a really lovely neon blue shade that I think looks as equally good on long and short nails.
This collection is all about brights, neon and pure colour. It includes neon face paints, coloured hair sprays, nail polishes & lipsticks. Worth a peruse if you are going to any music events, parties and festivals this summer and want an instant but not long-term splash of colour. I really like the idea of the neon face paints…and they are B.R.I.G.H.T.
I am a big fan of Models Own nail polishes and have such a big collection of them now. I find they apply easily, do the BEST selection of shades and they stay on really well. I always apply a topcoat to give it a bit of extra wear.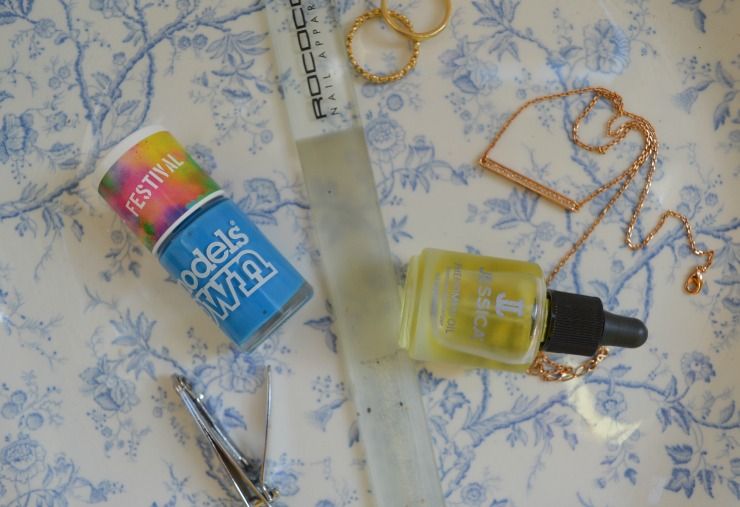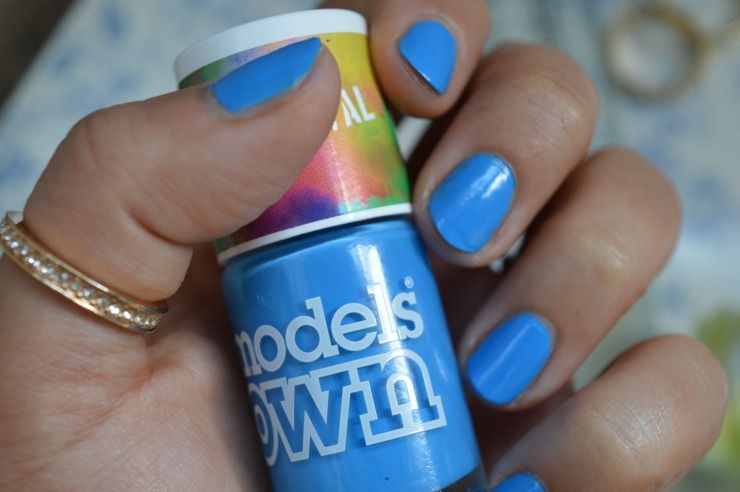 What is your favourite nail colour at the moment? If you are off on holiday then you really need to check out the Polishes for Tans also!