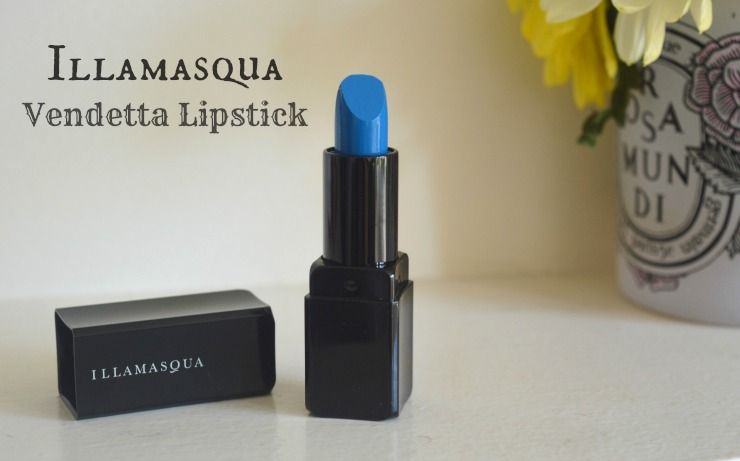 This electric blue lippie is from the forthcoming collection from Illamasqua, 'To Be Alive'. Not for the faint-hearted or the au-naturel makeup lovers, this shocking and show stopping shade 'Vendetta' is for those who like to shock, push the boundaries, experiment with makeup and dare to be different. I personally love bright lip colours although blue's aren't something I've delved in too much thus far. With my pink hair I am having to be a little more mindful of the lip shades I'm wearing as I don't suit all the colours anymore like I used to… sob.

The Vendetta lipstick* is the Glamore formula so it delivers a satin finish ; not too matte, not too shiny, so a really nice comfortable wear and easy to apply. I think with really bold shades like this it is always best to use a lipliner to get it looking really sharp and bold ; if you are wearing a blue you need to WEAR the blue. Alas, I didn't have the energy to dig about in my kit to get my blue pencils out so in these photos, it's just the vendetta lipstick on it's own.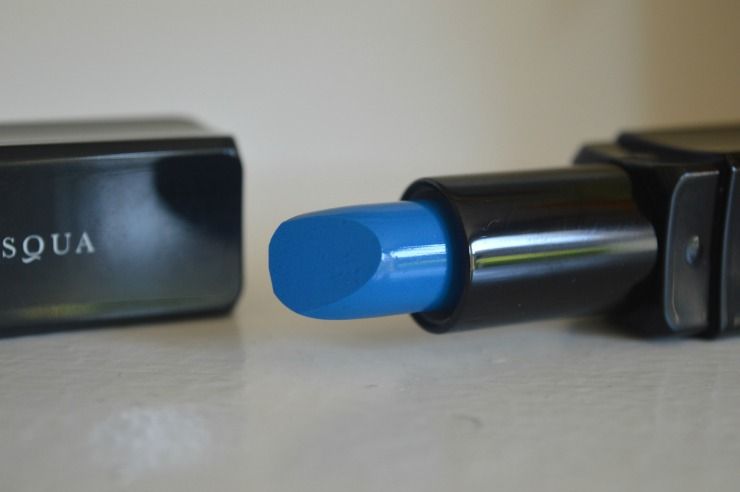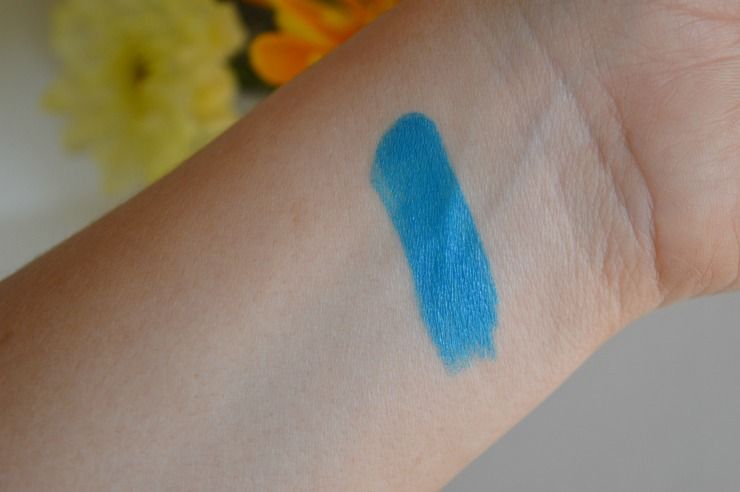 I think it would be a colour I would wear a) when my hair is back to brown/blonde, it would look a LOT better b) more for night's out and parties as opposed to ever day wear. I like the fact that Illamasqua have taken a step back to where they started with this new collection – different from the high street 'wearables'. The collection also included a blue eyeshadow quad, a limited edition nail polish & a lipgloss. It launches everywhere & online on the 1st May but I have just seen that Selfridges have exclusively launched it today, so go along and have a swatch and play.
Would you dare a blue lipstick?!