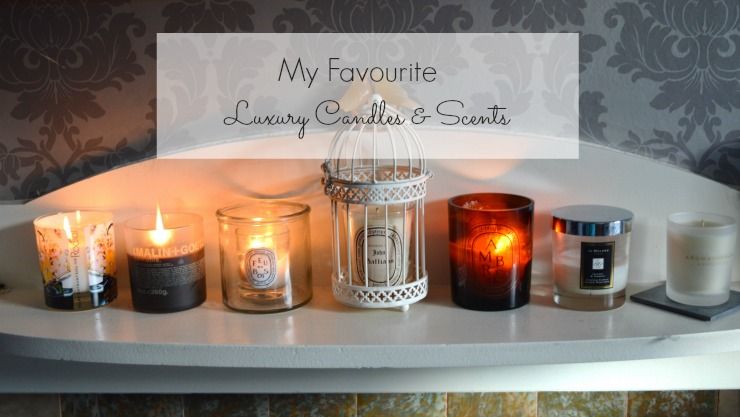 I started working at Space NK around 7 years ago when I first moved to London, on the side of my freelance work : Not only did this give me a great insight into luxury brands of skincare, makeup and body…it also kickstarted my obsession with beautiful candles. Diptyque was where it started, and it so often does….that is kind of the 'ultimate' luxe candle for the majority. I now have a pretty impressive collection of Diptyque but also lots of other luxe and stupidly expensive candles. Here are my current favourite sniffs.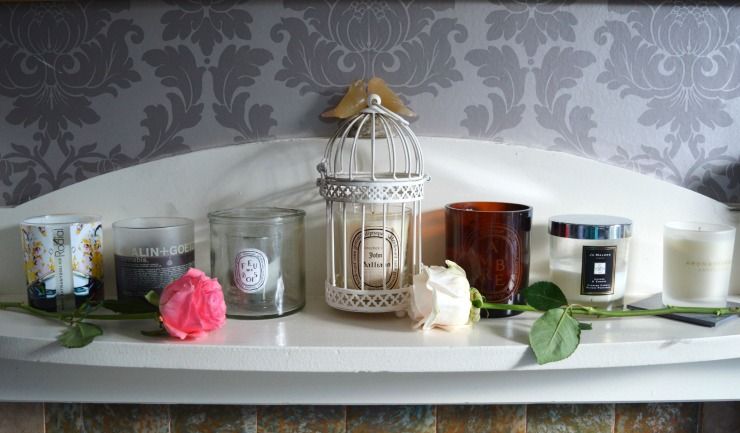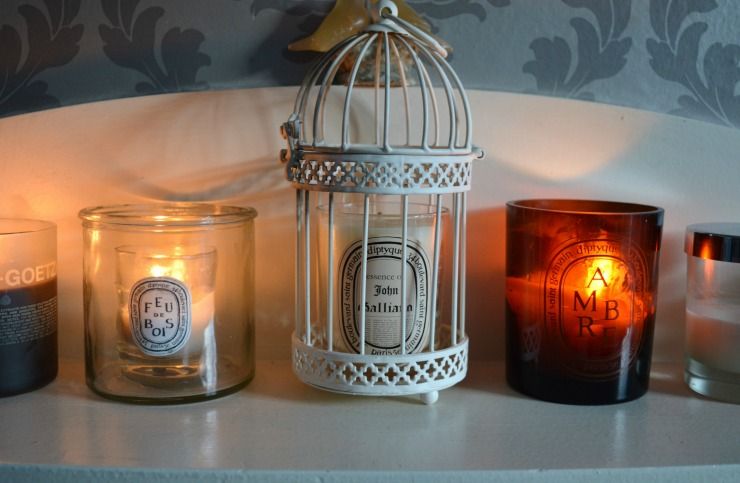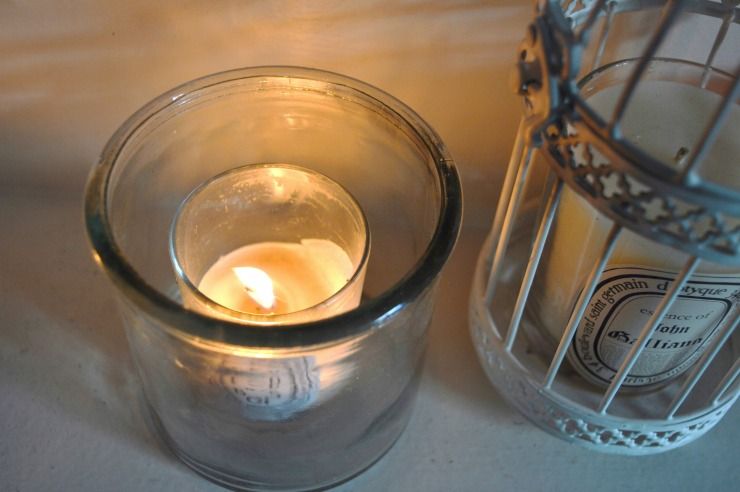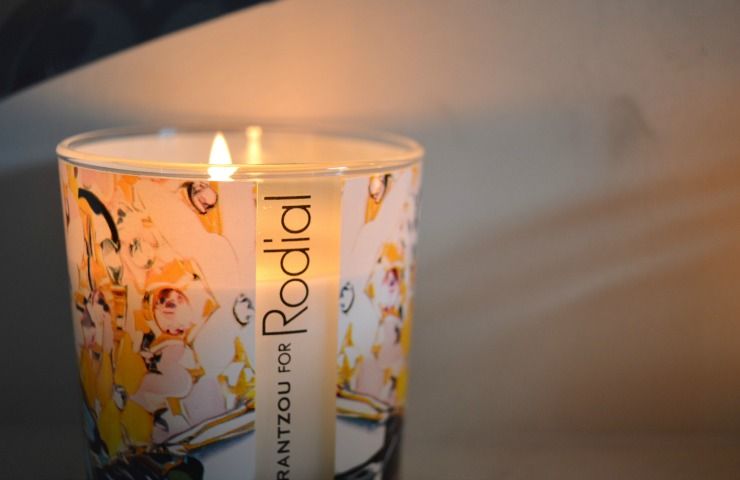 Diptyque Ambre My absolute, hands-down no.1. I have always had the normal size of the Ambre candle but last time (just before Christmas) I treated myself to the slightly larger, coloured glass version. Not only do you save a bit of buck gram for gram, but when this candles burns it just looks so warm and beautiful. I try to burn this only once a week so I can eek it out as long as possible.
Diptyque Feu De Bois (travel size) One of the best-selling candles from Diptque and probably the first one I ever got. This is a real winter warming candle…it smells of a burning logfire and is really comforting and gorgeous.
Diptyque John Galliano I wasn't sure if this was going to stick around in the Diptyque collection after that incident. Some shops took it off the shelves and would sell it from under the counter, I'm not sure if this is still the case but either way it's definitely online. This is my 'saving it' candle and I'm being a little protective and stupid about burning it….The smell is just, for me, really aromatic and wonderful , almost church-like. Notes, of leather, bark and deep spices.
Jo Malone Incense & Embers Probably the biggest rival to the Diptyque candles and one of the most well-known household names for candles. I only started delving into these around a year or so ago, and quickly picked out my firm favourites. Incence & Embers is THE ONE ; Vetiver, leather & Amber yes please.
Malin + Goetz Cannabis Ok this doesn't REALLY smell like someone is blazing it up inside your house. It just has a musky, resin-like smell and these candles burn really lovely and strong ; it's also supposed to be an aphrodisiac. I also have the Rum candle from them and it's also a beaut.
Rodial Mary Kantrantzou* A different candle to the rest as this is the only one which has a fresher, lighter scent, opposed to the muskier, headier ones. I like this as a daytime burning candles, or even in the bathroom when I'm having a pamper. It has citrus, orange blossom & notes of pineapple. Springtime in a pretty jar.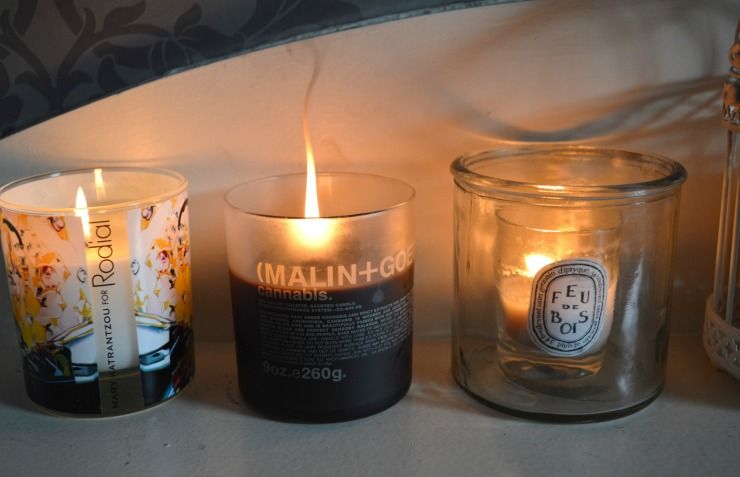 Candle Care & Tips
So if you are going to spend £40+ on a candle then you need to know how to look after it to get the best out of it, and so it burn nicely and evenly down to the bottom. Here are my top tips:
Always burn for at least 2 hours. Or at least until the entire top surface is liquid wax. If you keep lighting it, blowing it out, lighting, blowing it out before the top has liquified you will end up with the 'hole' burning down in the middle and you waste half of the candle.
Trim your wick. When you first burn the candle the wick is nice and trim and neat, as you burn it and re-use it, you will notice the wick gets out of shape, longer and obviously charred. Trim it down with a pair of scissors and your candle will burn cleaner, with none of the blackened jars. The smell will also be better.
Burn the candle, as mentioned above, until the entire surface is liquid and then blow it out : Not just to keep the candle level across the top, but also, once blown out you will still get the fragrance coming from this liquid wax, until is goes back solid : with GOOD candles. This is because they contain essential oils and as they warm and stay warm they give off scent. This will ensure you get as much effective & economic burning time from your beloved candle.
When you blow it out, you can often get that smouldering smoke for a few minutes, until the wick has completely gone out. Instead use a snuffer or if you aren't quite that posh, then get a pair of tweezers or such-like and dip the flame/wick (when still alight) into the wax and not only will it put the flame out immediately, it also prevents any smokiness. Wow, I really am a candle geek.
What are your favourite luxury candles? Have you tried any of my favourites?