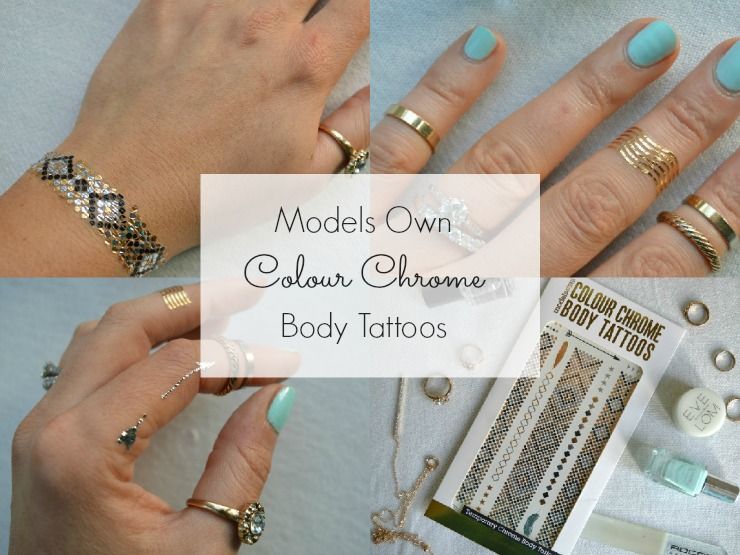 As you know I'm a huge fan of Models' Own nail polishes so was excited to be sent these colour chrome tattoos from them to try out. These are the hottest hand (& body) accessory right now and I'm sure you have seen snaps on Instagram or Pinterest of similar things. Perfect for fashion-savvy peeps and great for parties, occasions and festivals, these temporary tattoos compliment funky nails, jewellry and can snazz up an outfit in a matter of minutes.
The Models Own colour Chrome body tattoos mimic jewellry so can be applied as bracelets, anklets, cuffs or body art. I love a bit of gold chrome and I tried them out this weekend to see how they looked and lasted.
They apply literally the same as the ol' school stick on tattoos' (ermagad I ACTUALLY wore these when I was a misguided youth…though I was well cool and badass….cringe) So you just cut out the design you like, peel of the top protective layer, then place it face-down to the area you want to apply it. Press a wet cotton pad on top and hold it on for at least 20 seconds for the 'tattoo' to transfer onto the skin. Gently peel back the paper and the pretty little thing should now be onto your skin. I messed up a few applications as the smaller designs can be a bit fiddly, hence why my silver arrow is cut in half.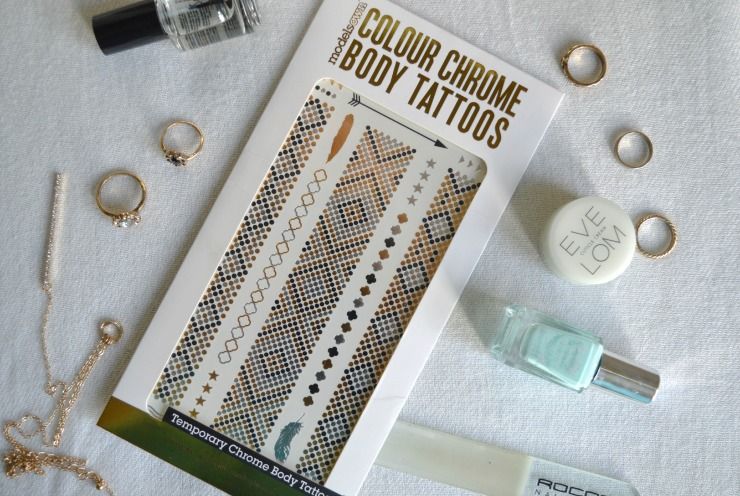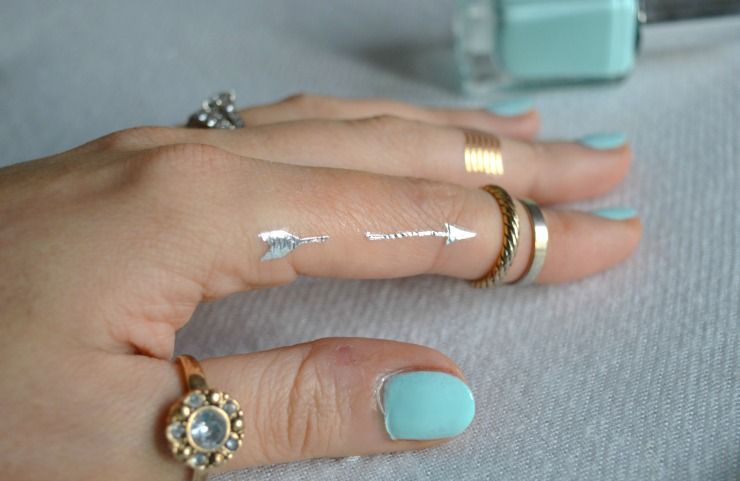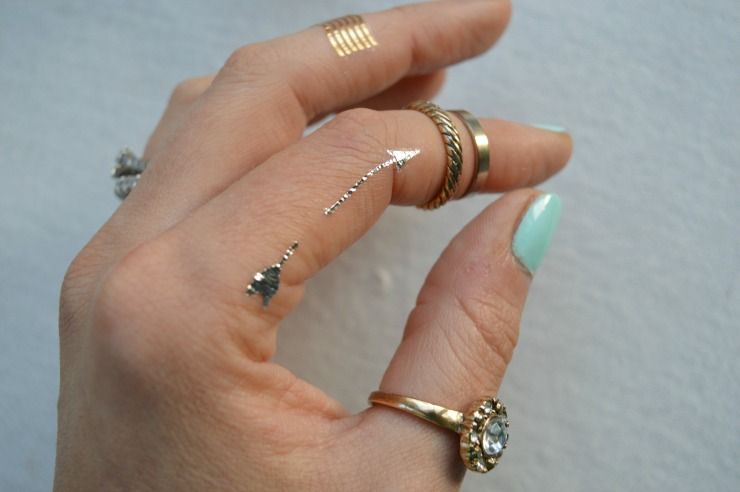 I think they look actually really good, and I really like layering the chrome tattoos with interesting jewellery. It's not something I would bother with on a weekly basis as application is a tad fiddly but more for festivals, weddings and special occasions for sure. They stay on well and come off easily with a bit of cleansing oil.
Each pack comes with x 1 sheet of tattoos and cost £4.99 ; Four designs to choose from. Available from Models Own bottleshops and online. PS the nail polish is Barry My Gellish Sugar Apple, a great dupe for the infamous Essie 'Mint Candy Apple'.