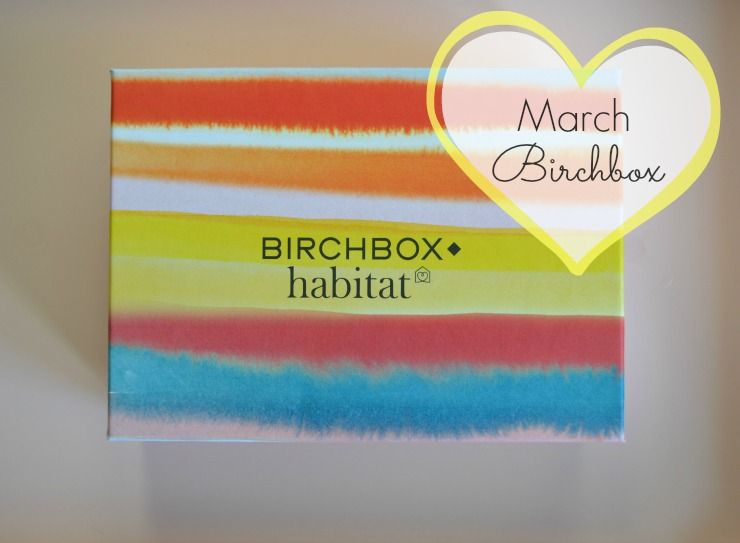 This month's Birchbox* is a special collaboration with Habitat to bring you 'DO TRY THIS AT HOME'. It's all about refreshing, de-cluttering, at-home pampering and D.I.Y beauty and decor. It's time for that spring clean , and changing the little things can make a big impact on your life. This box is an interesting one and has beauty & lifestyle products that cover a wide base of interests and tastes, I also love the way Birchbox are now doing a little teaser about what is in next month's box now. So WHAT'S INSIDE?!…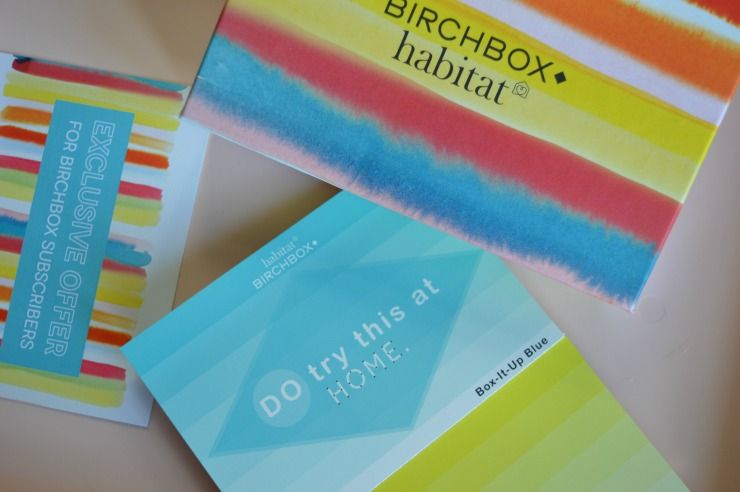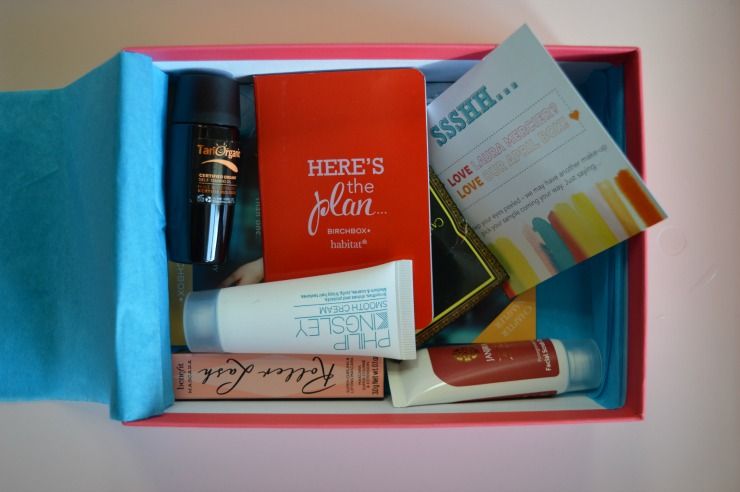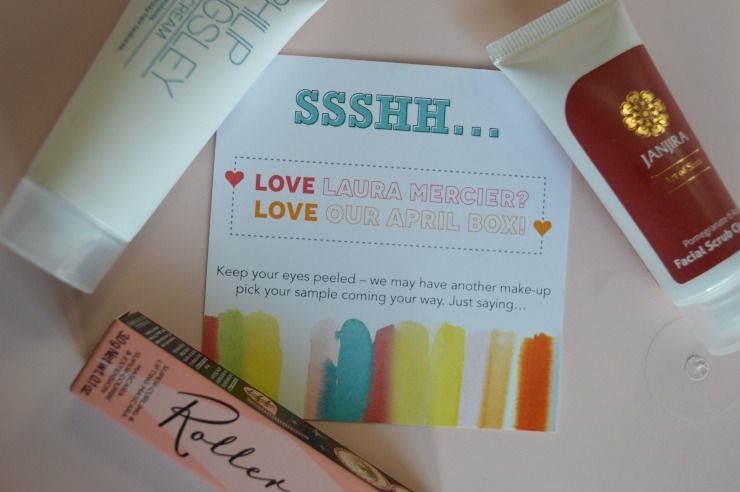 Benefit Mascara They're Real | RollerLash | BADgal lash (one of the three) I got the new Rollerlash mascara which I already have and absolutely love so was really pleased to get this one. BADgal and They're Real are not the ones for me! See my full review of the new RollerLash
Catherine Malandrino Style de Paris This is a small fragrance sample which is always nice as I think the fragrance brands within the BB tends to be something I have never heard of and not too common! This particular fragrance is way too fruity and sweet for my taste but I think a lot will like this : It has notes of orange blossom, sweet jasmine, gardenia, amber & musk.
Philip Kingsley Smooth Cream There seems to be quite a lot of Philip Kinglsley in BB or is it just me?! Either way I like these smoothing creams that can be used on wet or dry hair to de-frizz. I always have one of these on the go so it's good to try the Philip Kingsley one as these products tend to be excellent for my hair.
TanOrganic Self tanning oil Well a first for me : A self-tan oil…and an organic one?! At first I thought this was like a sun oil, you know like the Hawaiian Tropic one, but this oil is actually a fake tan, which seems unusual, but nice to try something different. I am yet to try it to see how effective it is, but I am sure this 25ml will give me a good once-over on the full body. Smells delicious, a bit like the Caudalie huile divine.
Janjira Pomegranate & Acai facial scrub cleanser I wasn't too excited on reading or seeing this slightly hotel-like bathroom tube. The actual product though seems really nice. It is VERY gentle, I like my scrub to be a bit more harsher, but this is perfect for sensitive skins with small pieces of walnut shell plus as it is also a cleanser, you cannot have it too 'scrubby' I guess. Smells beautiful and fruity and leaves my skin feeling wonderful. Looks can be deceiving!
LIFESTYLE
A Perfect Heritage by Penny Vincenzi
This is a few chapters of a book so you can see if you want to buy it or not : I'm not gonna lie, I never read these book extracts and I'm not really a fan of them in my Birchbox. I think it is a good idea, but I've had a few of these, and none of the actual blurbs have captivated me enough to even open the book.
Birchbox & Habitat notepad I love a notepad! I have them everywhere, and this kind of goes with the theme of the month of spring-cleaning, refreshing and organising. I constantly keep my notepad on me to jot down ideas, blog things and mainly long to-do lists. Another one to the pile with welcome arms.
Do you subscribe to any Beauty Boxes? Which do you think is best? You can subscribe to a monthly Birchbox here for just £12.95 (inc P&P). I really like my monthly delivery and I also use the website to do beauty shopping : I like the fact it makes it easy to buy a full-size product if you like the sample from the boxes and the brand that they sell are really good ; some niche and then the big boys too!