I remember like 8 years ago when we got introduced to mineral makeup at makeup school. Jane Iredale was like the ONLY brand which did it, and it was a totally new and slightly unusual concept that to be honest I didn't really pay much attention as it seemed something small, unusual and perhaps not relevant to my big bad makeup world. Fast forward to now and mineral makeup is HUGE and loads of brands do their own mineral makeup and some brands are totally dedicated to mineral makeup.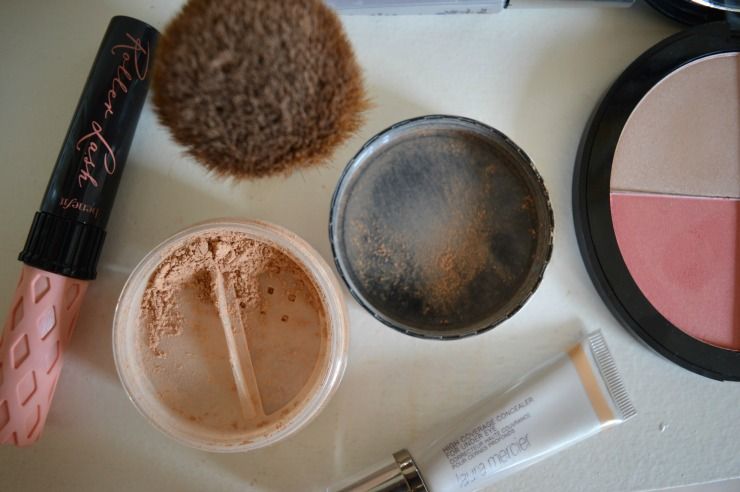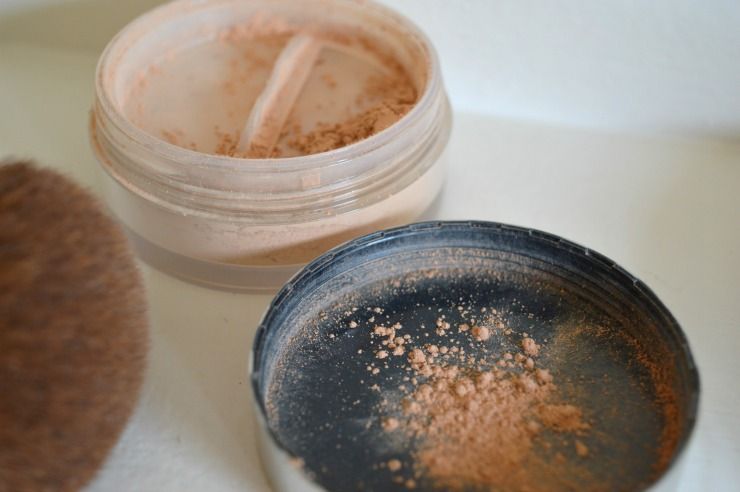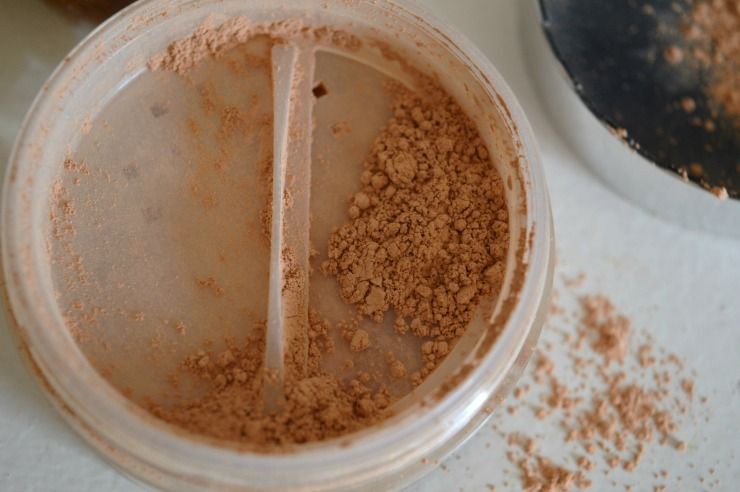 Why choose mineral?

People seem to be more drawn to the concept of mineral makeup as it is more natural and therefore kinder to the skin and a more gentle way to wear makeup. If you are very sensitive, don't get on with typical liquid foundations and formulas ; then mineral could be the best option for you.
Antipodes Mineral Makeup
I always have a small selection of mineral makeup in my professional kit as occasionally a client will request it, and have tried many different formulations and brands. Currently, I am wearing this from Antipodes, which is the best I have personally ever tried. It is a really soft and beautiful powder, that once buffed onto the skin, leaves a traceless, lightweight and fresh appearance to the skin. It feels as if you have no makeup on at all yet it evens up the skin tone really well : it is second-skin like and if you hate the feeling of makeup, I am telling you to please try this!
Not only does it contain natural earth minerals suitable for all skintypes, but it is packed with anti-oxidants from grapeseeds and the kiwi fruit skin ; this protects the skin from free radicals and in turn, from ageing. This also has an SPF15 protection.
My Thoughts
It has a slight sheeny & radiant finish as oppose to the dreaded powdery hue, which I personally think can age the skin and make it appear a bit dry. I honestly think this will work for all skintypes including the oily/combo (me), the dry, the older skins and it is dermatologically approved for the super sensitive. The coverage is pretty much what you want it to be from very light to medium-full, it's all in the application and amount you use.
The only probably for me, lies within the colour selection ; there is current only 4 shades which range from a pale pink to a tan , which would be me in the summer. I am currently wearing 'medium beige' which is no.3 and this is perfect for my skintone. I would love to see a couple more deeper tones added to the line.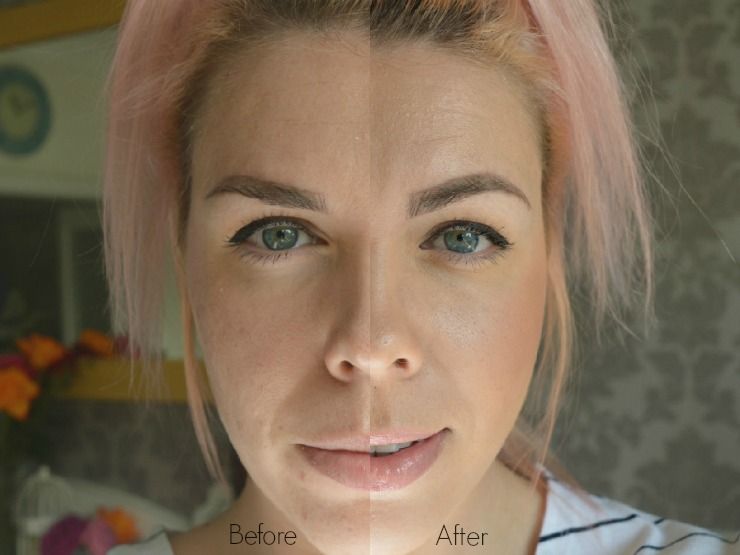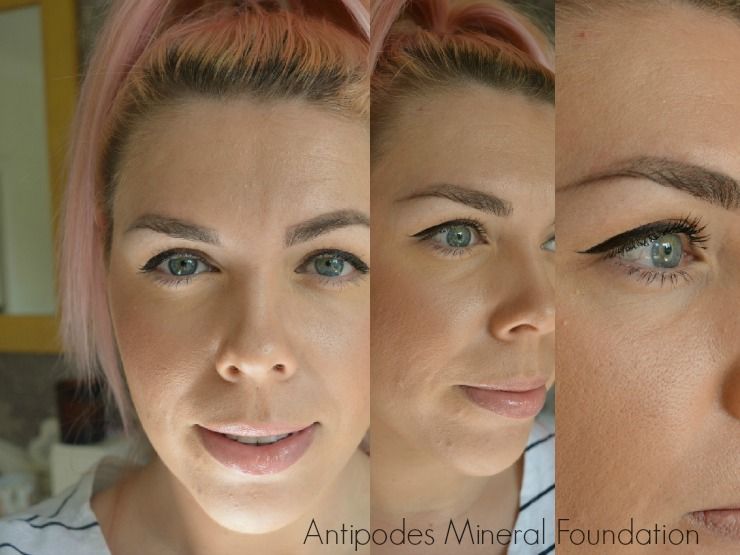 Tips for applying a loose powder foundation/ mineral makeup
– Tip a bit into the lid of the pot and swish your kabuki brush around to capture the powder, then buff onto the face.
– When applying, I find it best to use quick circular motions and sweep it all over your face. You can build up the coverage in areas if you think you need more. I always need a bit of extra help on my cheeks from blemish scarring.
– If you are looking for a super flawless finish on your skin, try using your normal liquid foundation and buff mineral over the top as a finishing powder. I love this method and the extra effort gives a really lovely , dare I say perfect finish. I will do this for special occasions, including my wedding day makeup.
The Antipodes Mineral foundation costs £23.45 and is available on the Antipodes website (hit currency above the product to get the UK prices – or whatever currency you are using) , it is also available in Selfridges and Wholefoods.