I am gaining a rather huge collection of the Barry M Gelly polishes, I think they are by far the best nail polishes you can buy on the high street. The colours are brilliant, they apply easily, and most importantly they stay on really well.
The whole point of the 'Gelly' polishes is that they have this glossy, high colour gel-like finish and they tick the boxes for this. They cost just £3.99 and are worth every little penny. I have maybe 10 shades already and I picked up another 2 last weekend : Almond & Sugar Apple. Almond has been my polish of choice this week and I think it's my FAVOURITE NUDE EVER!
It's not just a flesh-toned nude, which seem to look a bit bleurgh on me, it's just a touch more interesting because has that slight hint of mauve in it which just makes it look better. I think the best way to choose a nude is to steer away from the ones that totally match your fleshtone ; either go a few shades lighter or a touch darker so there is some contrast against your tone. Nude nails go with everything and they just look really simple, clean and elegant. I also think it's a colour that looks equally good on long nails as well as short.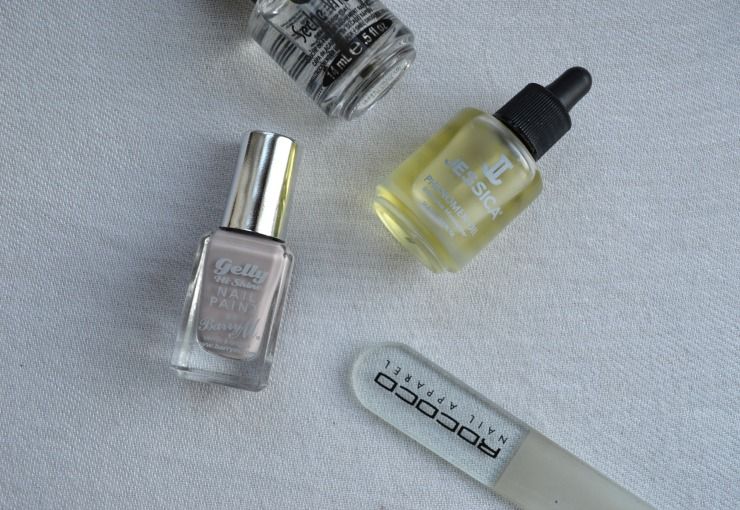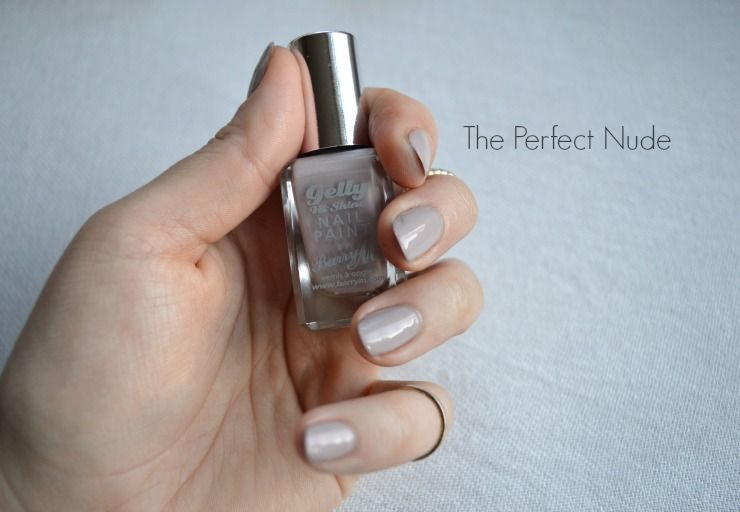 I normally get bored of polish after a week, but I am going to re-mani myself over the weekend and carry this colour through for another week. True love. Check out Barry M Almond and the other beautiful shades online or in Boots/Superdrug ; If this isn't your perfect nude they do a bunch of others, more brown / beige / peachy and pink in their nude glory.
Did you check out when I actually got to go and VISIT the Barry M Makeup Factory in London? I got to make me own polish and custom-blend my very own Barry M lipgloss….was a dreamy morning and I was in colour and makeup heaven! Read more here.
What's your perfect nude nail polish? Have you tried the Barry M Gelly polishes?