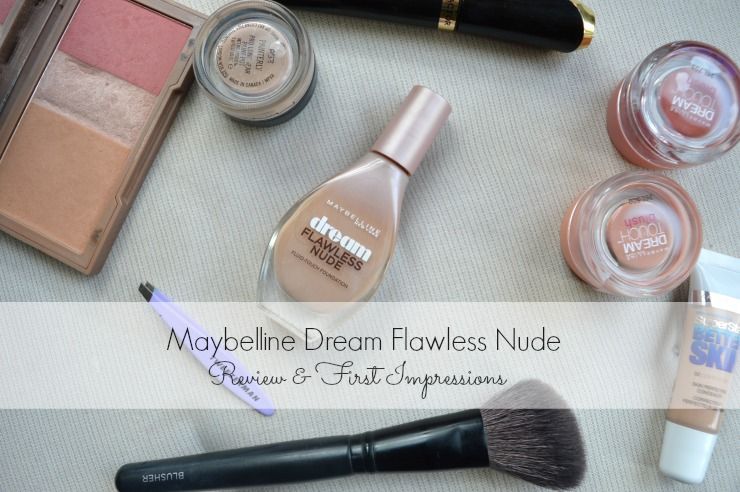 The current trend for foundation seems to be this very lightweight fluid texture : kickstarted by YSL Fusion Ink last summer…then more followed suit : Dior, NARS…Laura Mercier and I believe Maybelline are the first high street brand to introduce this formula. You won't be able to get away form this for a good few weeks….it's in most magazines I open, and in the hotspots of all the drugstores I go in at the moment. I have no doubt there will be others that follow very soon.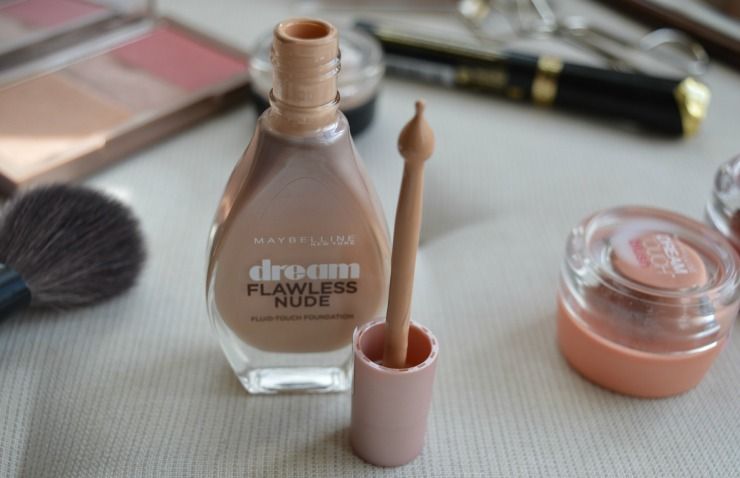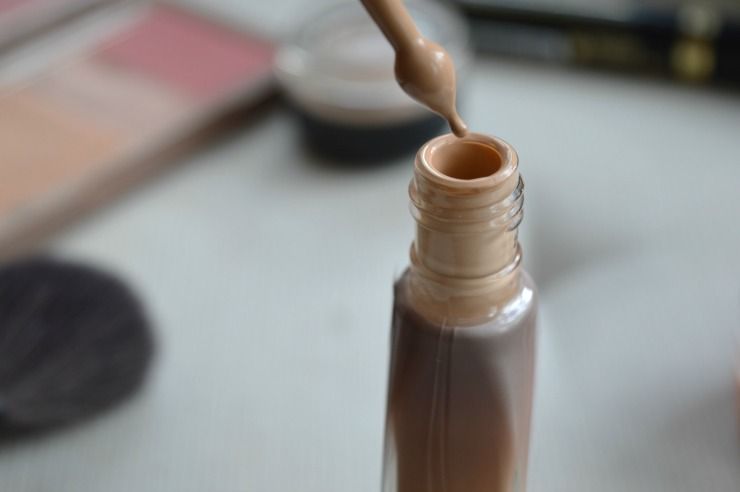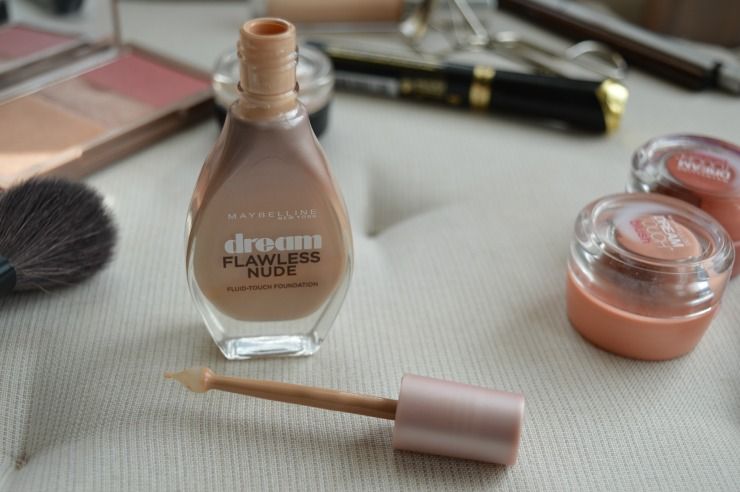 What is it?
The Dream Flawless Nude foundation is a super lightweight liquid foundation with a new formula that fuses seamlessly with the skin.
This has a unique-looking packaging and comes with a small dropper within the bottle that allows easy application of the foundation. It's very fluid and watery so too much coming out of a bottle would be messy business, I think that's why they've gone with slightly unusual-looking applicator. The dropper isn't like a pump dropper that you sometimes get with serums or oils, it's literally just a solid stick with a bulbous thing at the end so it kind of drips off, I don't really get it, I think it's a bit of gimmicky thing but I'll roll with it. I have just been dabbing the applicator straight onto my face and blend it out with my favourite C472 Pro brush. Due to very the fluid texture it works better with this kind of foundation 'buffing' brush as opposed to the normal flat foundation brush.
My Thoughts.
It has a medium-buildable coverage which seems to be the same for most foundations I try nowadays, but I guess it's just the beauty of it – the more you apply, the more coverage you will get. The finish of this foundation is semi-matte, and I didn't need much to get a nice even, and flawless finish. It contains silicone which smooths pores and fine lines and I think from the before/after photos that you can see this works effectively.
All-in-all it's a very good foundation for my skin type and to me, almost identical in finish and feel the the YSL Fusion Ink. This foundation is a winner for those who like a super lightweight feel on the skin, hate the makeup feel, like a nice coverage and not too much of dewy finish. I think it is best for oily to normal skin but not for the dry/very dry. It contains quite a lot of alcohol which is what you see seperating on top of the foundation if you don't shake it before use (this also happens to the YSL in case you haven't tried it). This will end up looking a bit cakey I think on dry skin unless you really give it a good prep with skincare and primer before you use it.
I have had the foundation on all day and it stuck on pretty damn well, all I need is a touch of powder to de-shine and aside from that it looks pretty much as good as when first applied. Below are so before /after images of the coverage and finish of the Dream Flawless Nude.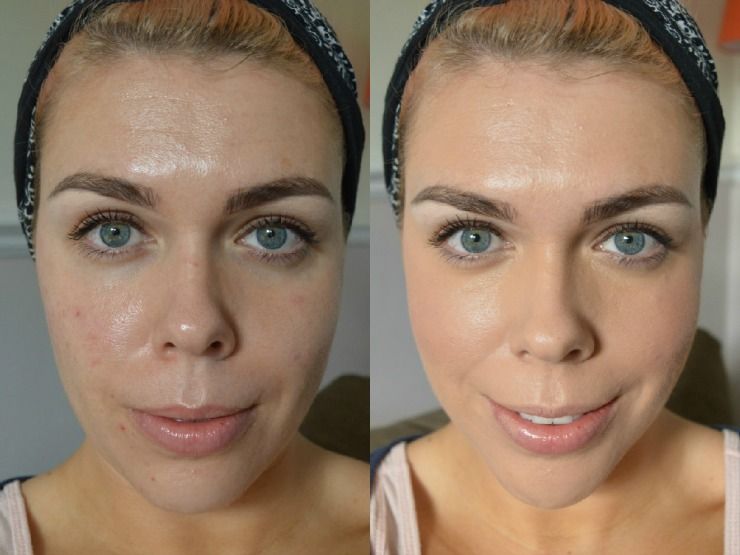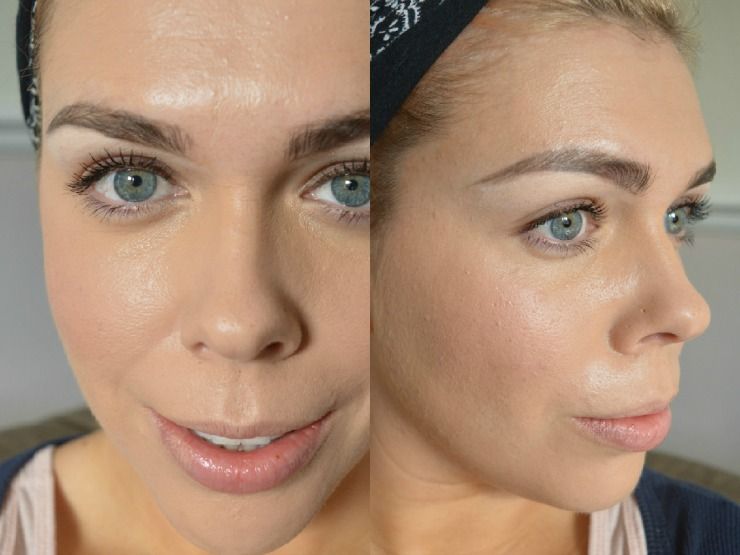 Is this foundation appealing to you? Is it something you have seen and want to try? The Maybelline Dream Flawless Nude is currently on a £3 off introductory offer so is just £5.99 at Boots and Superdrug. It will go back up to £8.99 after a week or so I'm guessing. An absolute 1000% dupe for the YSL Fusion Ink foundation.