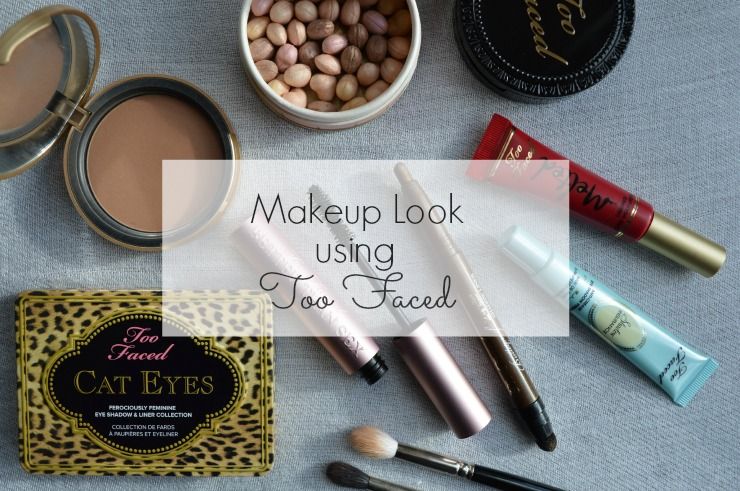 I'm still working out what makeup is suited best to my new pink hair, and this was the first time I had tried a red lip, and I quite like the contrast. I used all of my favourite Too Faced products* for this look and the beautiful melted lipstick (makeup lover must-have!). I'm feeling a little rough-faced this week… I've been getting a bit lazy with the old PM cleanse and have been using wipes a bit too much and my skin is a little meh and under the weather. I think this weekend is going to be a pamper one for me, I definately need to indulge myself with some kind of candle-lit bath and at-home facial.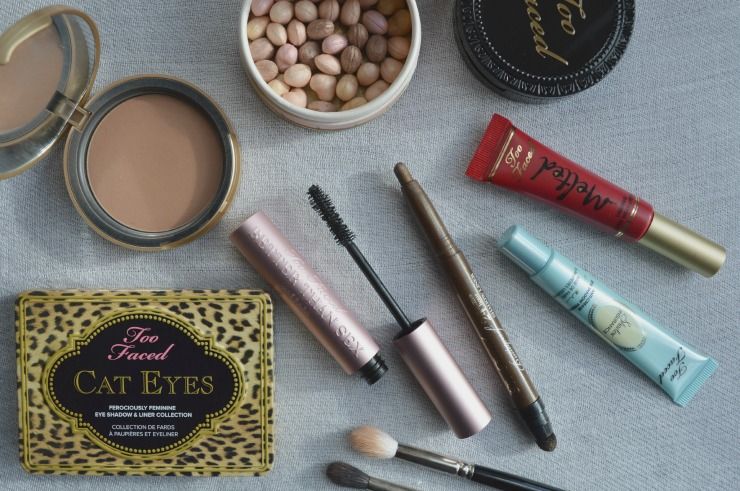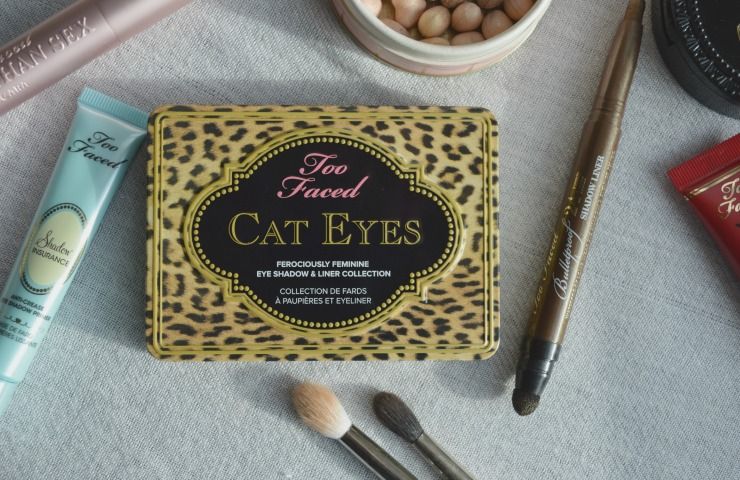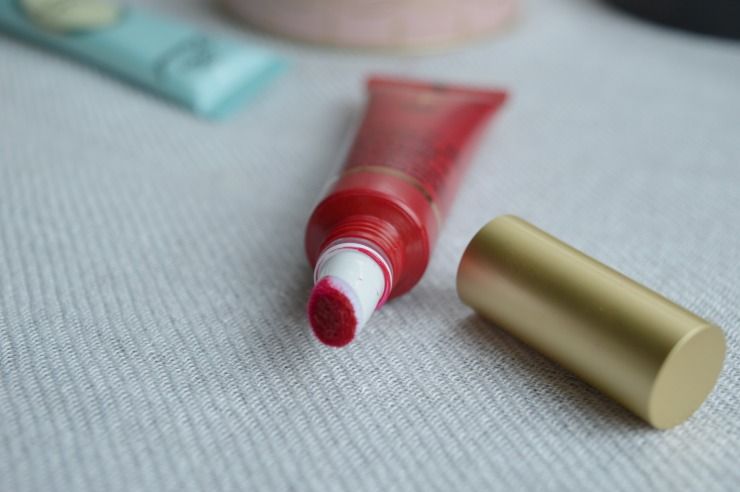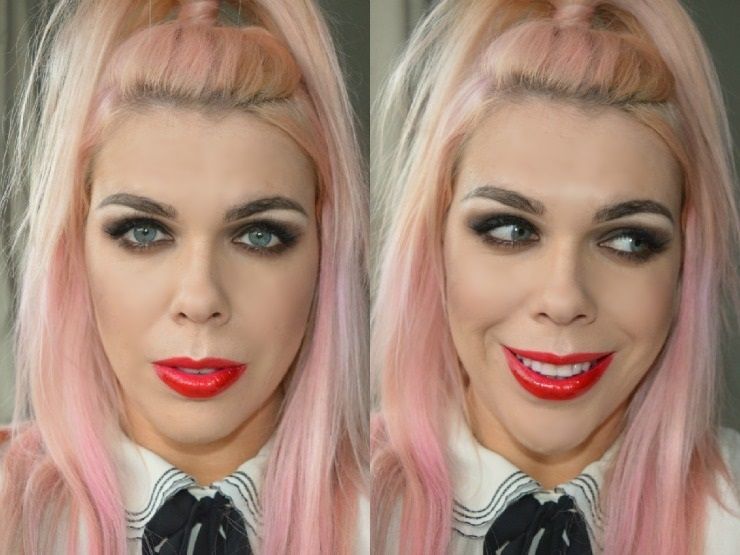 I used the Cocoa foundation powder (shade medium) as my main base product (I popped a touch of Maybelline BB cream on first as my skin is a bit dry today)…this is a great foundation powder, I don't use them that much but this one makes my skin look flawless and although it has quite a matte finish, it doesn't look heavy. I find foundation powders better worn over the top of a light tinted moisturiser / BB /CC cream. I added a touch of bronze and warmth with the chocolate soleil bronzer which is the darker of the two (milk chocolate bronzer is the one for paler skins), I love this as it's totally matte, a bit like Benefit Hoola. For the cheeks I used the gorgeous sweetheart beads which give a touch of flush and a lot of highlight – these are so gorgeous, they are heart-shaped too. I primed my eyelids with my favourite eye primer, the shadow insurance, I sometimes don't need or use eye primer but I will always use it if I'm going for a smokey/heavy eye look. I then applied the bulletproof 24hr eyeliner in 'Dirtbag' (!) ALL over my lid as a base colour, this adds lots of depth to your eyeshadow. If you are using mainly purples then use the purple etc etc. I also smudged this under my lower lashline too and blended it with with sponge that is on the end. I used the Cat Eyes palette to smoke up the lids a bit more using the 'Leopard' and a touch of the 'Panther'. I curled my lashes and put on a couple of layers of the 'Better Than Sex' mascara which I find really good for fluttery & full lashes. For the beautiful red lip I used one of the best lip colours money can buy : the melted lipstick (shade 'Ruby'). I am a big fan of these, they give the longwear of a typical liquid lipstick, but they still give a bit of shine on the lips.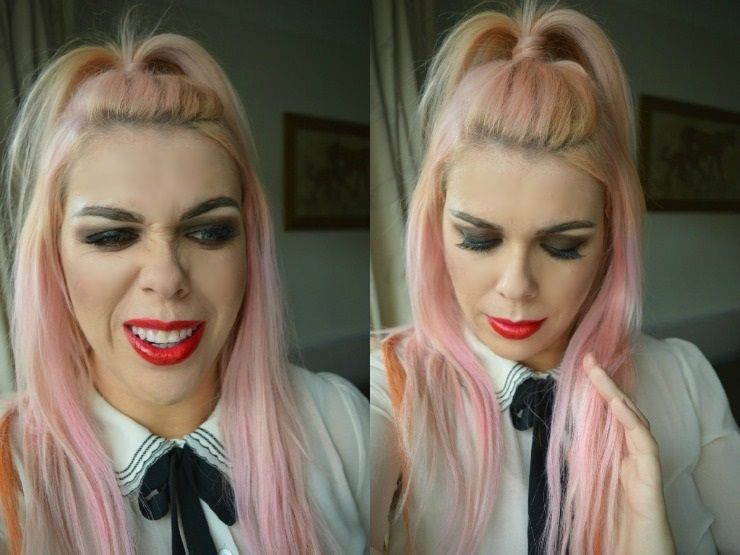 Have you tried any of the Too Faced makeup? The melted lipsticks, BTS mascara, shadow insurance are my three top picks from the range…ooooh and the chocolate bar palette : This is gorgeous!! I have a full review of that here , I've currently misplaced this, and it's been really annoying me for months…..I thought it had gotten lost in my jumble of makeup….eek but now I have realised this could have been one of the many items I had stolen in Ibiza….in fact yes, it was Waaaaaaaaaaaaaaaaaaaaaaaaaaaaaaaaaah. Back on the shopping list.