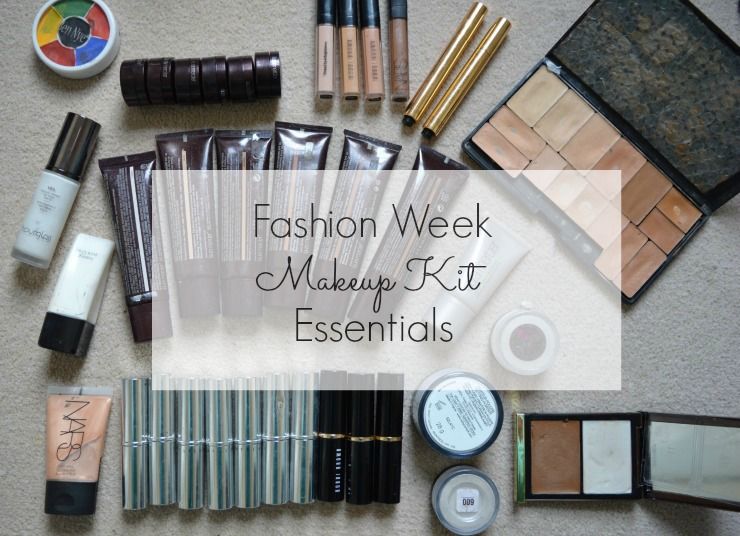 Working backstage at fashion shows requires a makeup artist to work within a really small space, so packing just the essentials is necessary as there is not much room for un-needed items and indulgent packing. Here are my trusty tried & tested items that are always in my backstage fashion week makeup kit : I literally packed this up last night for shows today.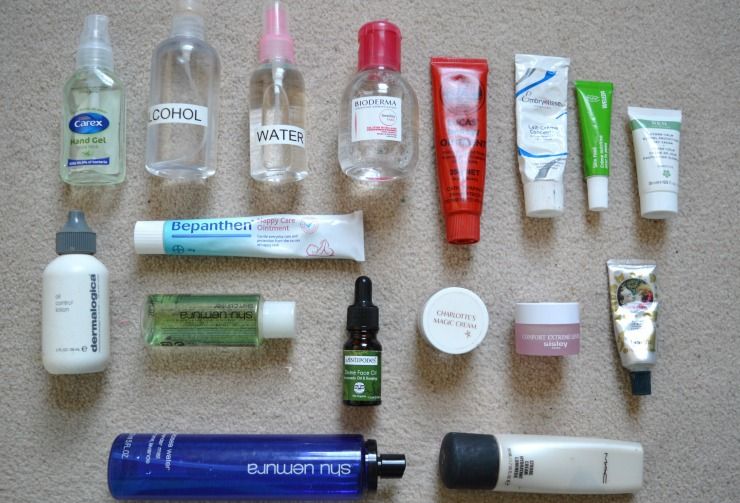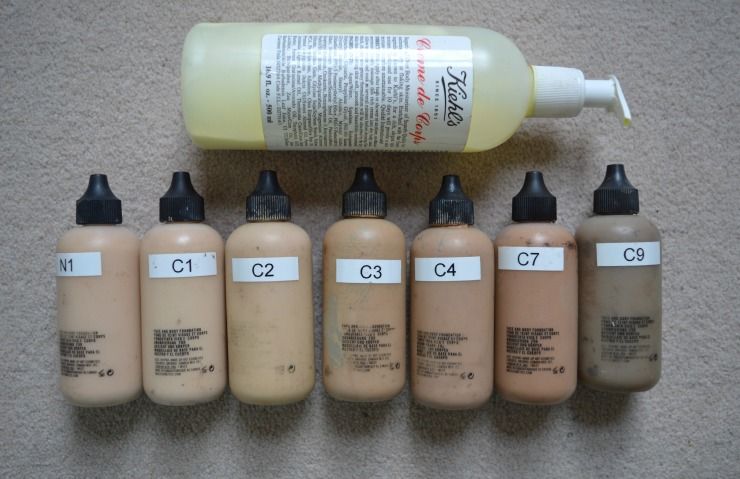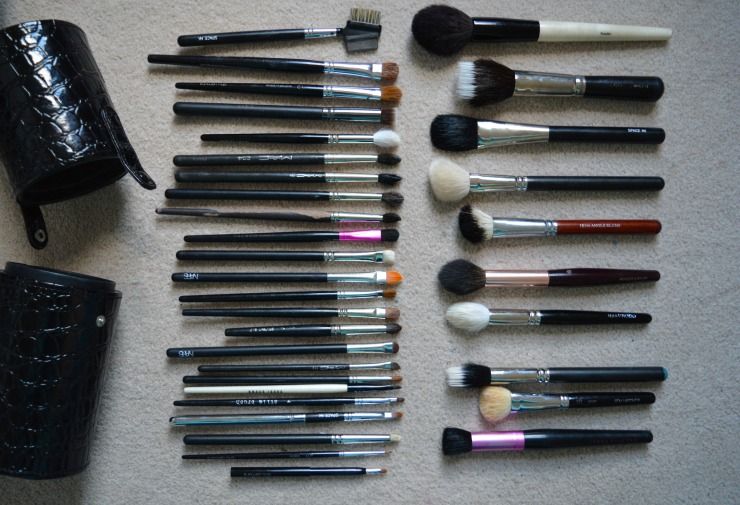 Bases & Concealers
Ben Nye colour wheel (just handy to have to mix/correct), Hourglass mineral veil primer, NARS Hot sand illuminator (works on all skin tones, copocabana is a bit pale), Illamasqua white skin base (ALWAYS have this – can be mixed into anything to make paler & highlight), Laura Mercier oil-free tinted moisturisers (for ALL skintones – nothing more unprofessional than a makeup artist not having shades for darker & black skins), Laura Mercier secret concealers, Custom made Laura Mercier Secret camouflage palette (in MAC palette), Bobbi Brown tinted eye brighteners, YSL touche eclat (shade 1 & 6), Chantecaille new sticks, Bobbi Brown foundation sticks, Laura Mercier secret finish mattifying, Dermablend setting powder, fardel white highlighting powder, Tom Ford shade & illuminate

Skincare/ Hygiene
Hand sanitiser, alcohol spray, water spray, Bioderma micellar water, Lucas PawPaw, Embroylisse, Weleda skin food, REN hydra calm, Dermalogica oil-free lotion, Bepanthen (nappy rash ointment – new purchase after another MUA introduced me) – good for lips and dry skin, Shu Uemura cleansing oil, Antipodes divine face oil (for ultra dry skin prep), Charlotte Tilbury magic cream, Sisley lip balm, Benefit lip scrub, Shu Uemura lavender water spray, MAC strobe cream
Body
Kiehl's Creme De Corps, MAC Face & Body in a selection of shades for all skintones. This is ALWAYS used on legs, arms to prep models for the runway, great mixed in with a squeeze of CDC. Also, the FAB is often used a face base as it looks great on model's skin.
Colour / brows / eyes
Often only the very basics, as a lot of shows will be sponsored by makeup brands where the main colours will be provided for you. My basics include: MAC brow pencils, HD brow palette, Eyeko brow gel, KIKO brow wax pencil, a couple of mascaras : Kevyn Aucoin essential mascara, L'Oreal Miss Manga, MAC smoulder & pale yellow pencils, Kevyn Aucoin liquid liner, Shu Uemura white pencil, MAC paint pot selection (painterly, very natural, constructivist, blackground, groundwork, stormy pink), Illamsqua precision ink,
Accessories / Other essentials
Shu Uemura lash curlers, DUO lash glue, Tatcha blotting papers and other random bits and bobs that a makeup artist may need. I always take my Crownbrush metal mixing palette as it's perfect for applying 'THE LOOK' key colours and creams on, so you have most of what you need in one place. They also do a great mixing wheel which I am also going to get as it has seperate compartments and only costs £4!
Brushes
All lovely and clean and sanitised. I only take what I really need and this is the current selection. I carry them in my Crownbrush brush tube as this protects them, and opens out to hold them in two 'tubs' so it's really quick to set up and put away. MUST-HAVE!
Obviously there are a few more products depending on the brief and the show, but this is my core fashion week kit and products I will always have on me. I hope you enjoyed having a look inside you nosey bunch!