Last week, I was invited along to the GOSH Cosmetics SS15 Collection preview which is out this Wednesday the 11th February for all to see and buy. There are some fabulous new products in the collection so I wanted to share with you some of the new bits that are soon to launch.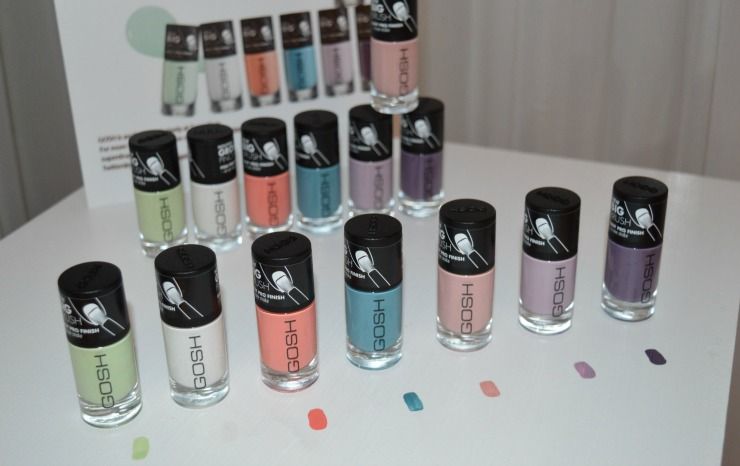 Nail Laquers Seven new shades, all on-trend and a nice mix of nudes, pastels and a couple of bolder tones. I am also glad to see that GOSH are now using a wider/bigger pro brush for an easy, one-stroke application. I love these brushes and wish ALL nail brands did these as I find them so much easier to use. (£3.99)
No Limit Mascara This new mascara is probably the best I have tried from GOSH. It has a soft vortex brush with resevoir bristles to ensure lots of volume and length. Like a lot of the mascara wands that seem to be coming out lately, it has a slightly shorter bristle side and longer on the other, good for capturing the smaller inner and bottom lashes. Perfume and paraben-free formula that is also smudgeproof. (£7.49)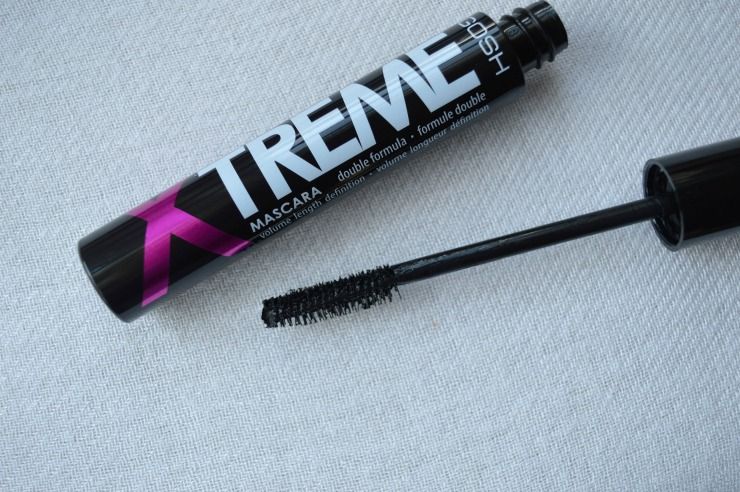 Forever Lipshine Probably my favourite new product from the collection. I love the huge and bright colour selection and I am always keen for these pencil-like lip colours as they are so quick and easy to apply. You don't need a lipliner with these you can use them as a lipliner and colour. They are kind of similar to the newer of the NARS pencil family, the satin lip pencils..as they have a lovely smooth and semi-glossy texture with a nice rich pigment. Great if you find matte lip colours/liquid lip colours too drying. (£6.99)

Eyelight Trio There are 4 different colourways for these eyelight trio shadows, all containing one highlighter shade, one glitter shade and one satin. These 3 different textures allow for perfect smokey eyes. (£6.99)
Xtreme Liquid Gel eyeliner Another exciting launch for me as I have tried a couple of these out with great results! These are longlasting /waterproof liquid eyeliners in a huge variety of shades so there is something for everyone. They remind me of these amazing MAC liners they brought out many years ago and they apply really easily. Most of them have a slight iridescent tone to them so have a bit of light reflection to them as opposed to just one flat shade (beside the black). 9 shades in total. Pssssssttt I also need to really emphasis their staying power ; I swatched a few on my hand yesterday for colour, and this morning they STILL have not budged despite hand washes and a good 16-hr wear. (£5.99)
Primer Plus+ This is a brand new hydrating primer with Snow Algae to safeguard the skin, protect the skin cells and act as an anti-ageing ingredient. Aside from acting as bit of a skincare boost, it also blurs out imperfections and preps the skin for smooth makeup application. (£13.99)
If you want to try something new from GOSH, I would highly recommend the Forever lip shine, I will be picking up a few more colours of these for sure. What do you think of the new collection? Have you got any exhisting favourites from GOSH ? I really like their Forever eye pencils and giant cream blusher sticks.