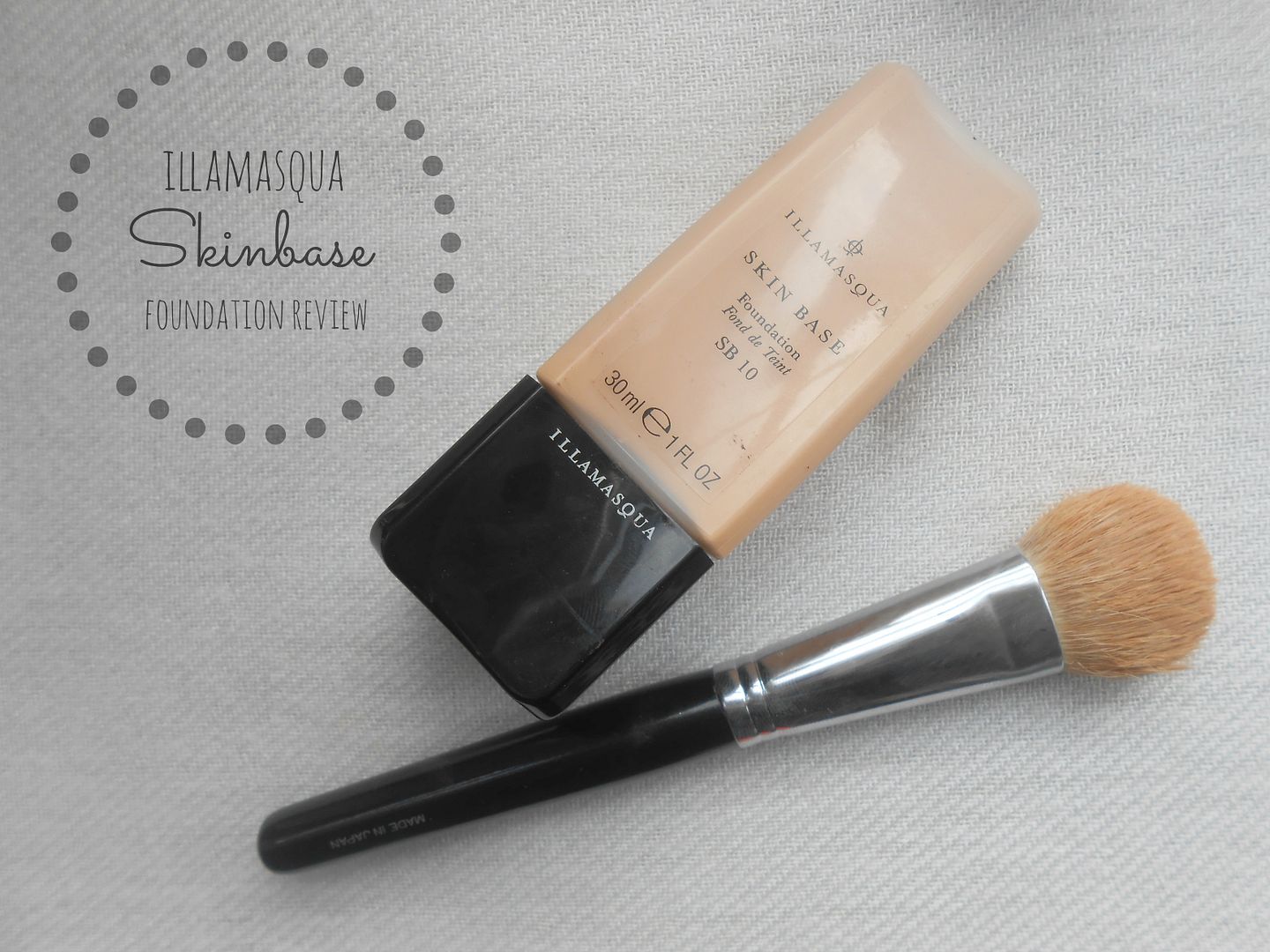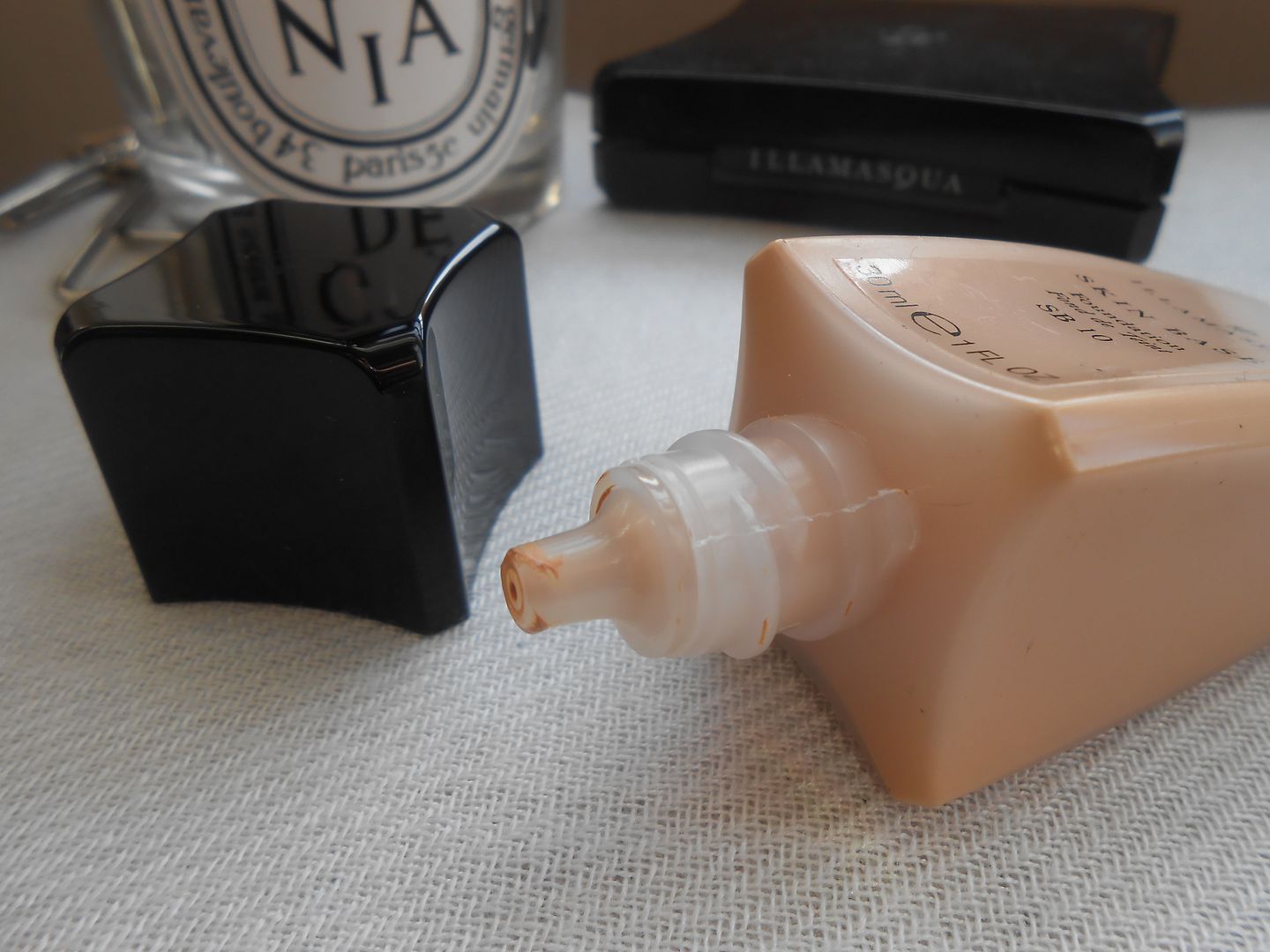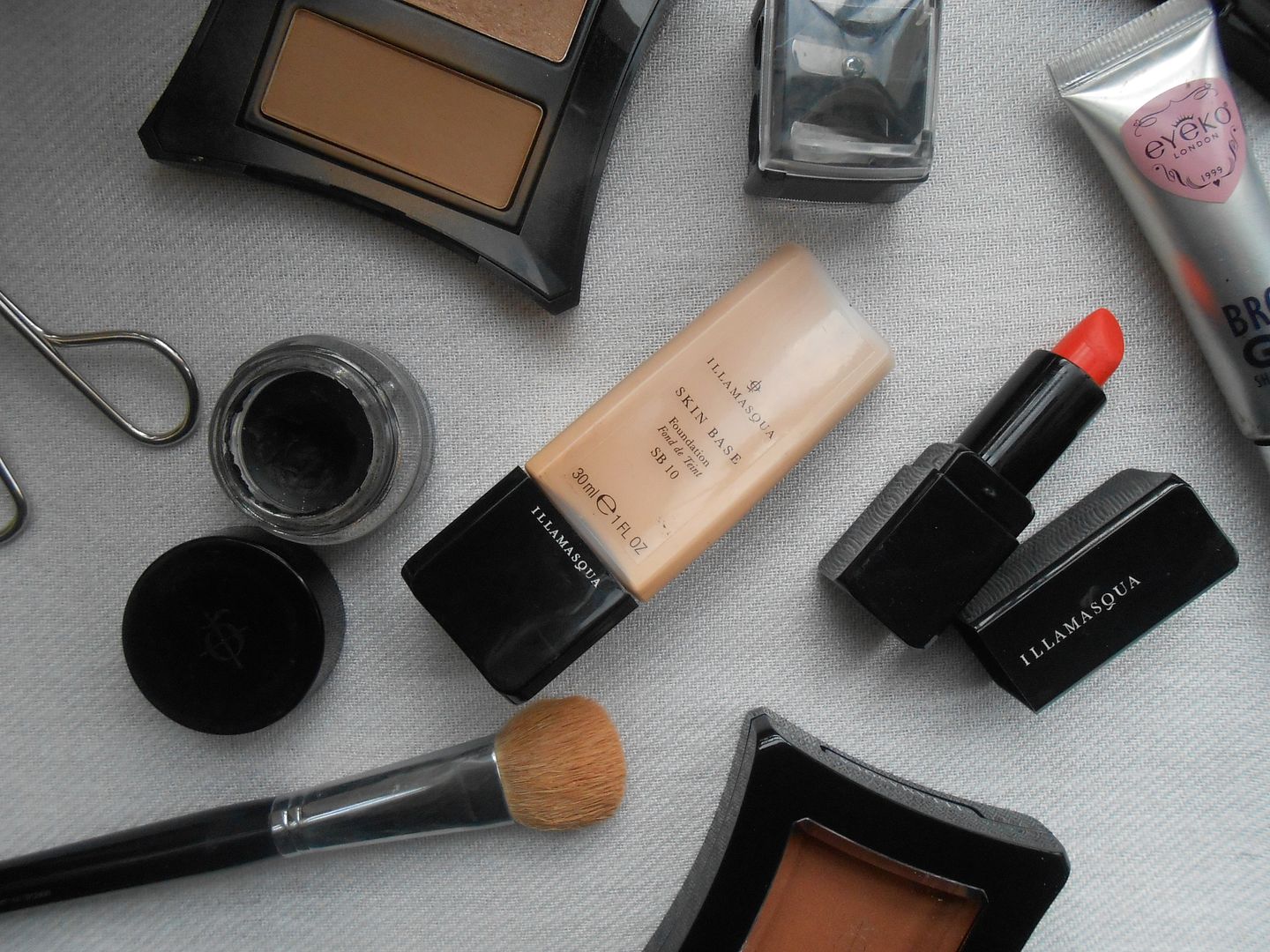 Long before BB mania commenced in the UK a couple of years back, David Horne created this foundation with the old-formula korean BB creams as influence. He wanted a beautiful luxury base for the skin for all global skintones as BB creams were not delivering this with their basic 3-shade selection. Skinbase is a water-based foundation, enhanced with silicone to give that smooth feel and look and help wearability.
Application. The absolute KEY to this foundation. The formula is very thick, so much so that I struggled with this when I first started using it. After a bit of playing around and trying different ways of applying, I found (what I think) is the best way to use the skinbase foundation.

My Method. I find it best worked in with a foundation buffing brush opposed to a flat *old-style* one or fingertips. Something like the Crownbrush C472 , the Shu Uemura natural 18 or the Hourglass no.2 works perfectly with these kind of thicker foundations that need a bit of warming and encouragement. Use a teeny amount of this foundation, less than a pea-size and just buff it into target areas with your brush and keep blending it out even when you think there is nothing on your brush ; there is. I personally don't think it's great applied with your standard flip-flap foundation brush, it makes it a lot harder to get that flawless finish.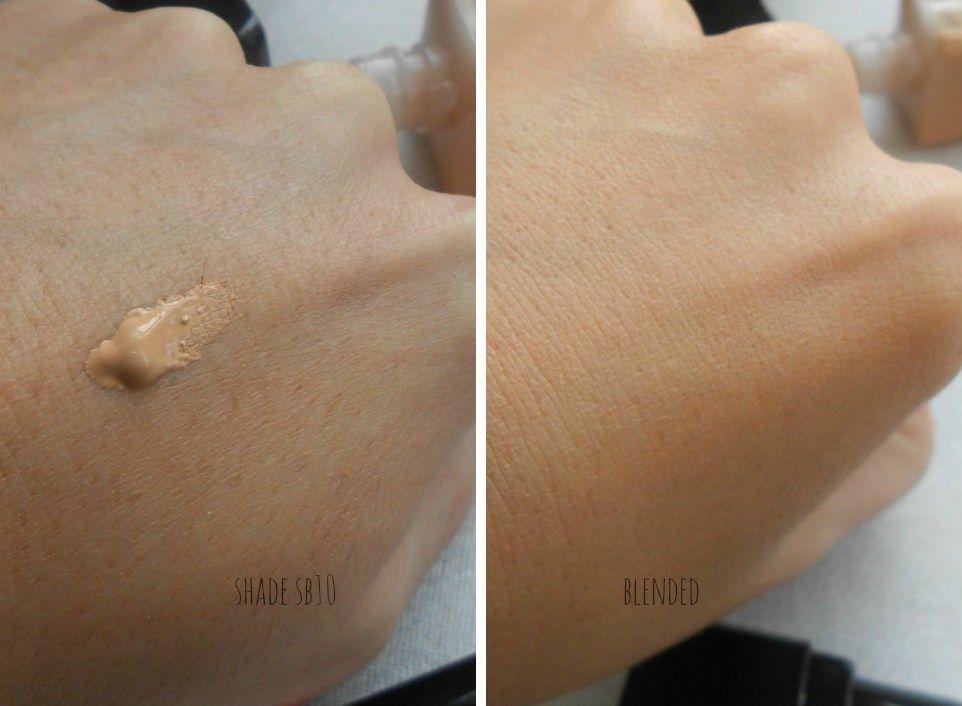 The coverage of the skin base is medium to full. HOWEVER , as with ANY foundation you can sheer this down to a tinted moisturiser finish by simply adding in a touch of moisturiser/primer to dilute the pigment so you can get pretty much any finish from this, is just about being clever with mixing it. I absolutely love mixing my foundations with a radiance primer to add a touch of glow and longevity. The bourjois Happy Light primer serum is great, also the Becca shimmering skin perfecter in Opal is a great foundation 'mixer'. When applied, SB gives a lovely smooth finish on the skin as it contains a bit of silicone ; this will lightly refine open pores and fine lines.

Wearability. It stays on me pretty much all day without shifting, and I am really happy with the way it stays on my skin..This is contrary to what I have read on a few other blogs, as I know some people find it seperates on the skin. I think this may be down to application and putting on too much of this product, I am using LESS than a pea-size amount and I usually will have excess product left from this. Also try a primer and also the mixing method mentioned above ; Skinbase is a very full coverage if used solo. If you have oily skin like me, you WILL need to powder to keep it looking dewy as opposed to overly shiny. After maybe 2-3 hours I need a blot. If I'm wearing this on a night out I will 100% be carrying a blot powder in my handbag.
Shade Selection. You won't be without; they have 18 shades
in total for ALL skin types, if anything it'll prove tricky to get that
perfect match as there are so many to choose from. Go to a counter if you can and get a colour match as opposed to online guessing as their are so many tones. I have a couple and
currently I am wearing the SB10 which is good when I have a tan and
or fake tan on my face. (Makeup Artists you NEED the 01 white in your kit!)
One thing I don't
like is the tube; it's not squeezey enough so can be a little
troublesome getting the thick product out. I'm sure when you to the
end , it must be hard to eek out all the remaining product and I can imagine you waste some. A
pump applicator would be a bit easier I think or a softer plastic in the tube.
All the other products (mainly Illamasqua) I used for this makeup look are listed below including the change of lippies!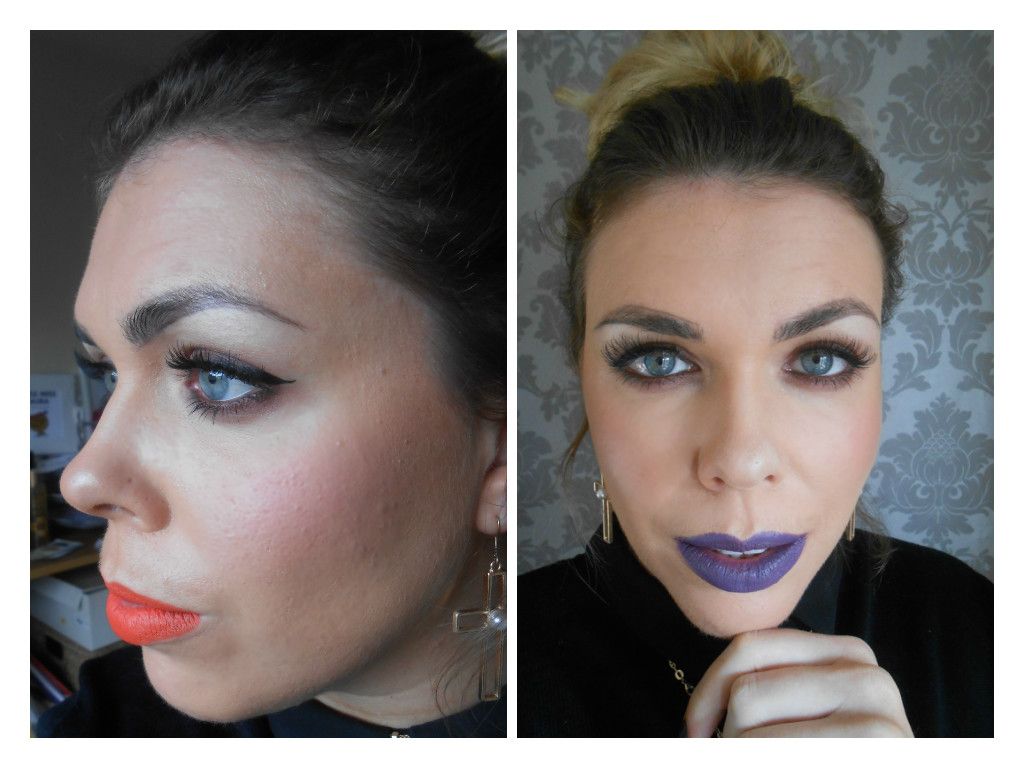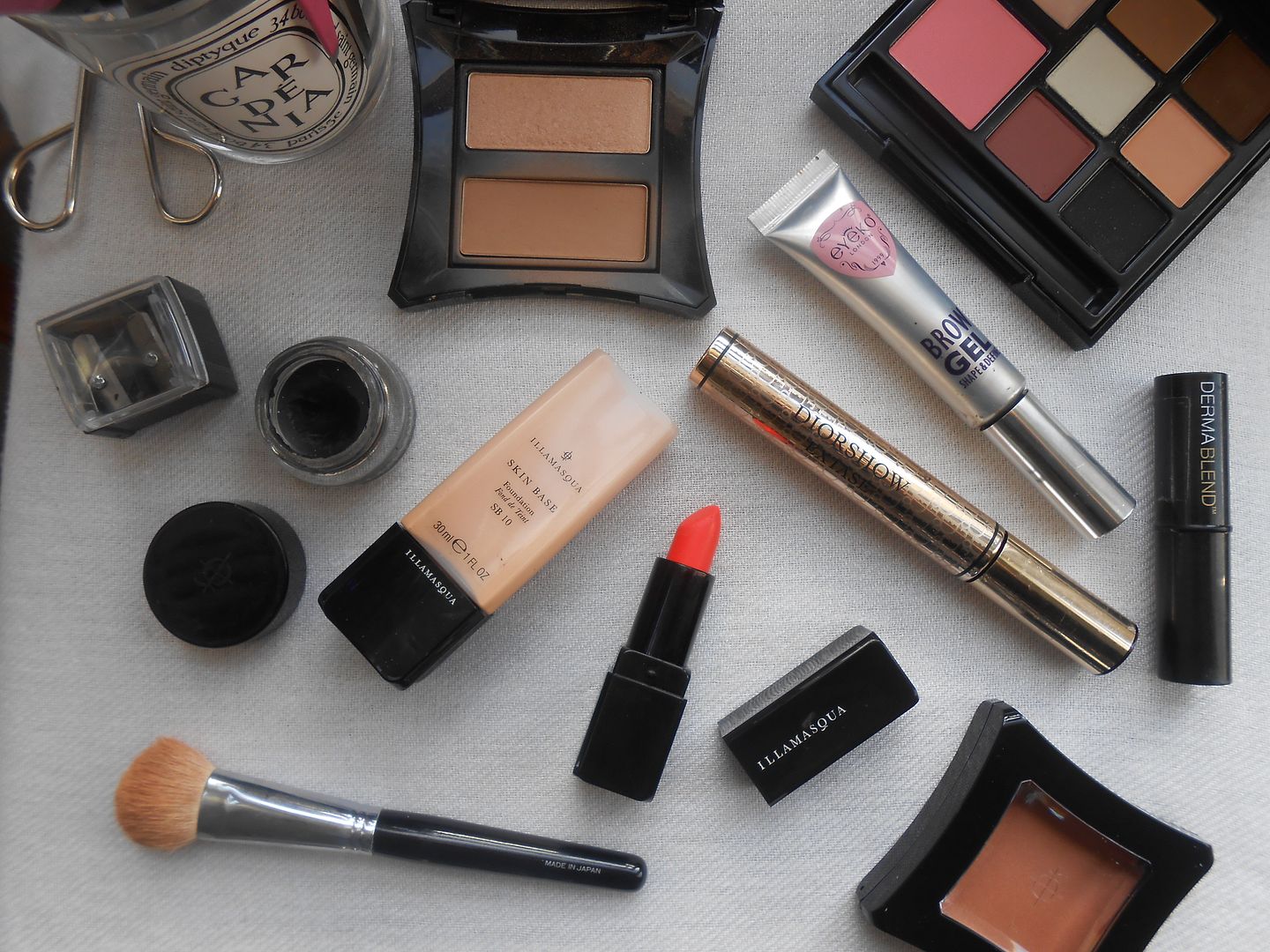 Products Used: Illamasqua Skinbase SB10* mixed with Hydra Veil primer, Dermablend concealer, Illamasqua sculpting powder duo (lumos/heliopolis), Illamasqua FACETS palette Aura* (currently 50% off FYI!), Eyeko brow gel, Illamasqua Precision Ink gel eyeliner, Diorshow mascara, Illamasqua Gleam highlighter 'Mirage', Flare lipstick, Kontrol lipstick
Illamasqua Skin Base* costs £32 for a 30ml tube. That sits comfortably in the 'high end' foundation category but I am a little irked that they have increased the price of this since the launch as I remember it used to be £27 ;£5 is quite a big leap. Final thoughts is that this is a fabulous foundation but perhaps one you need to encourage if you have far end spectrum skin ie very dry or very oily. If you have got it and couldn't quite get it right, then dig it up and try my application tips.
Have you tried Illamasqua skinbase? What are your thoughts?