The latest launch from KIKO cosmetics is all about celebrating the future with an introduction of 40 new and limited edition makeup items & accessories. KIKO 'Generation Next'
has packaging that reflects it's inspiration and is very geometric,
metallic and shiny ; It was inspired by Italian glassware 'Murano'.
Personally I am not overly keen on the outer packaging/boxes, I
feel it is a little bit of a dated futuristic look – like it had been
made in the 80's to look futurustic if you get me?! Either way, I know
that KIKO always out-perform on the quality of product so I'm not put
off by the boxes I will soon be throwing in the recycling.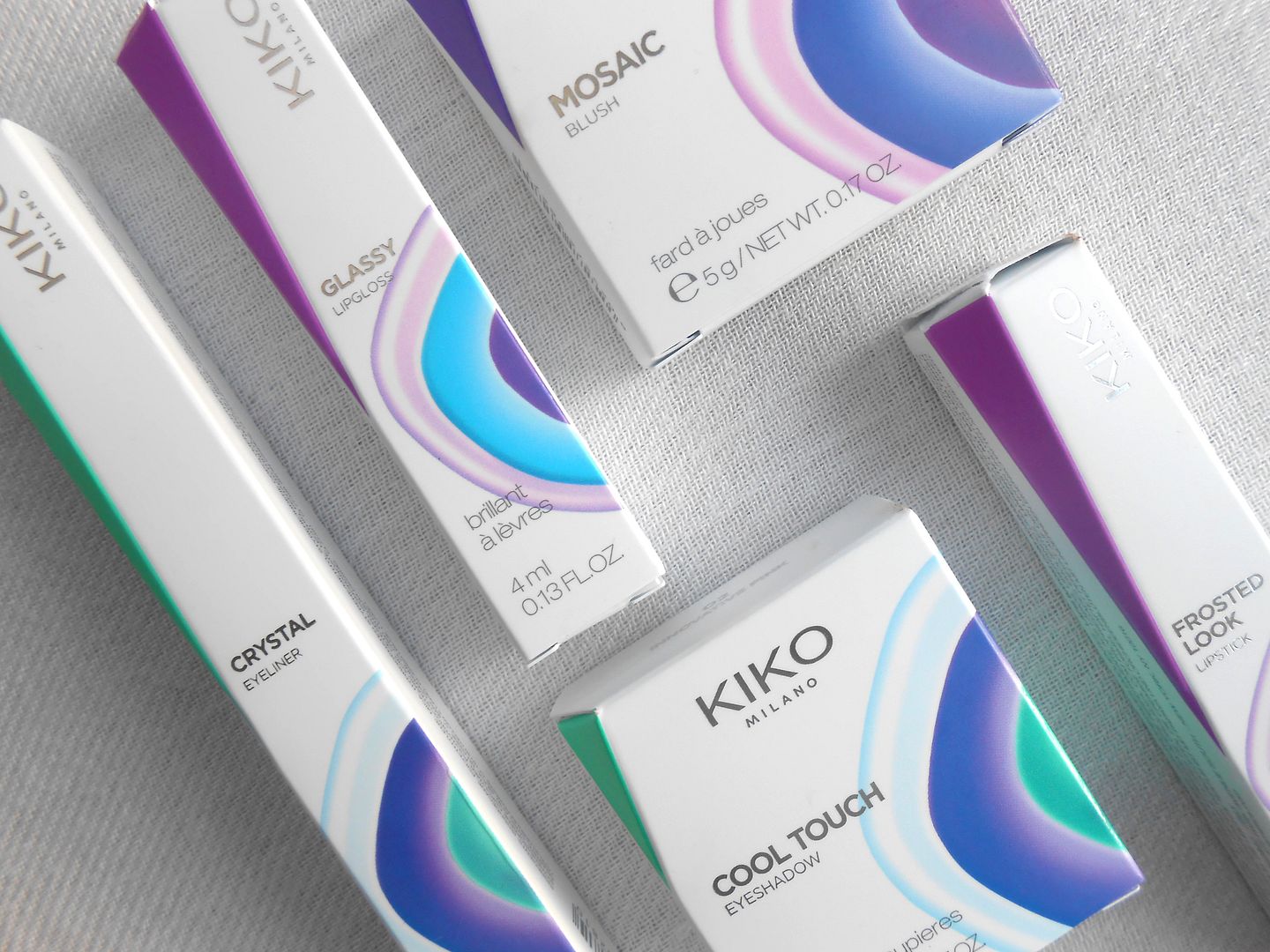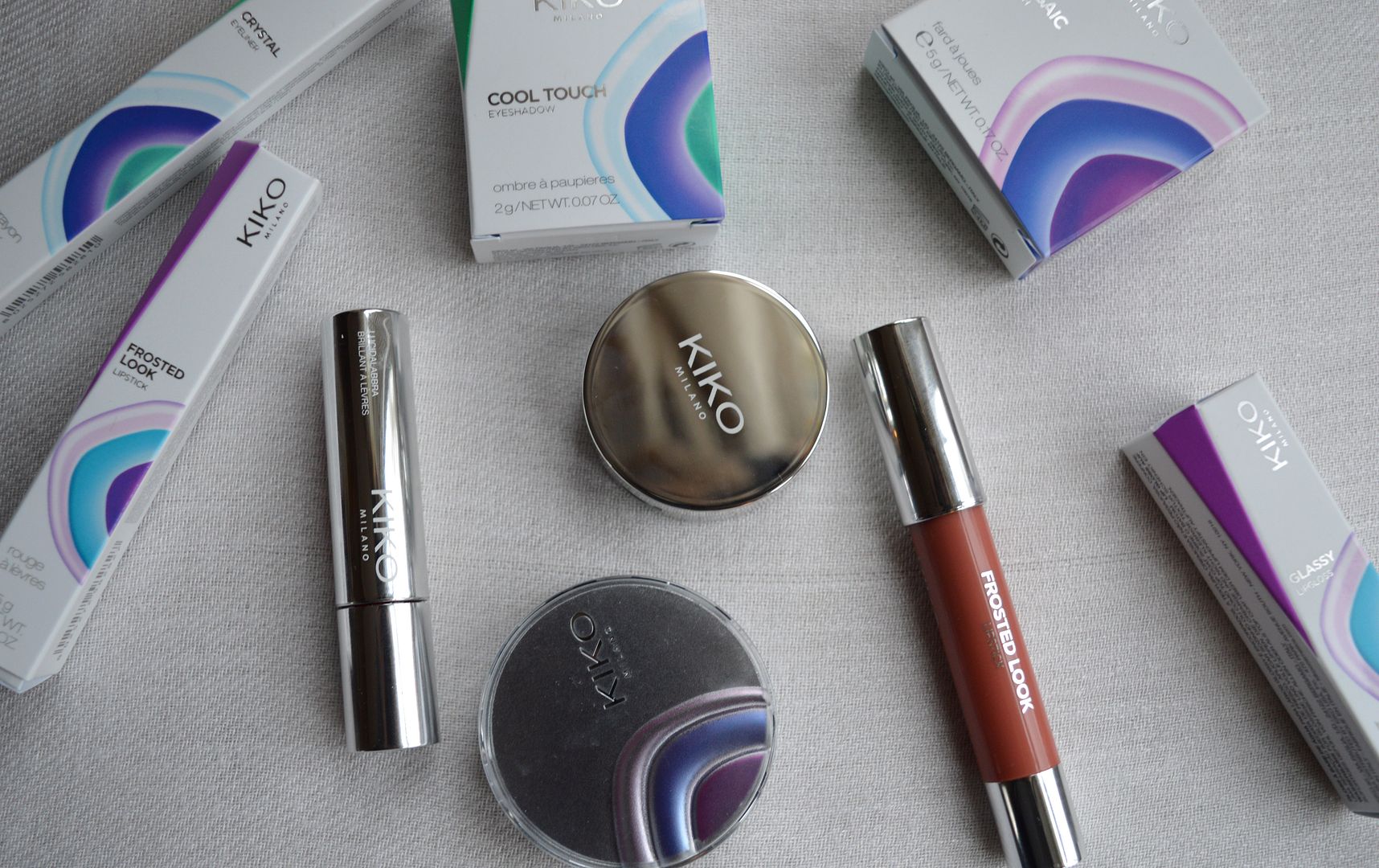 I was sent a bunch of the Generation Next* collection to try out, and I wanted to share with you a few of my favourite bits & the things that I will personally be using on myself ; and yes the products are still as brilliant & purse-friendly as ever !
Mosaic Blush (£11.90)

This reminds me a bit of Guerlain who did/do a blusher similar to this…do you know the ones I mean?! This is a medley of matte and shimmer pigments to create a natural glowing flush of colour on the skin. The powder is nice and soft to apply and you only need a little swish of it to make the cheeks POP! I have the 01 shade which is a soft rose with a hint of coral. Available in 4 shades.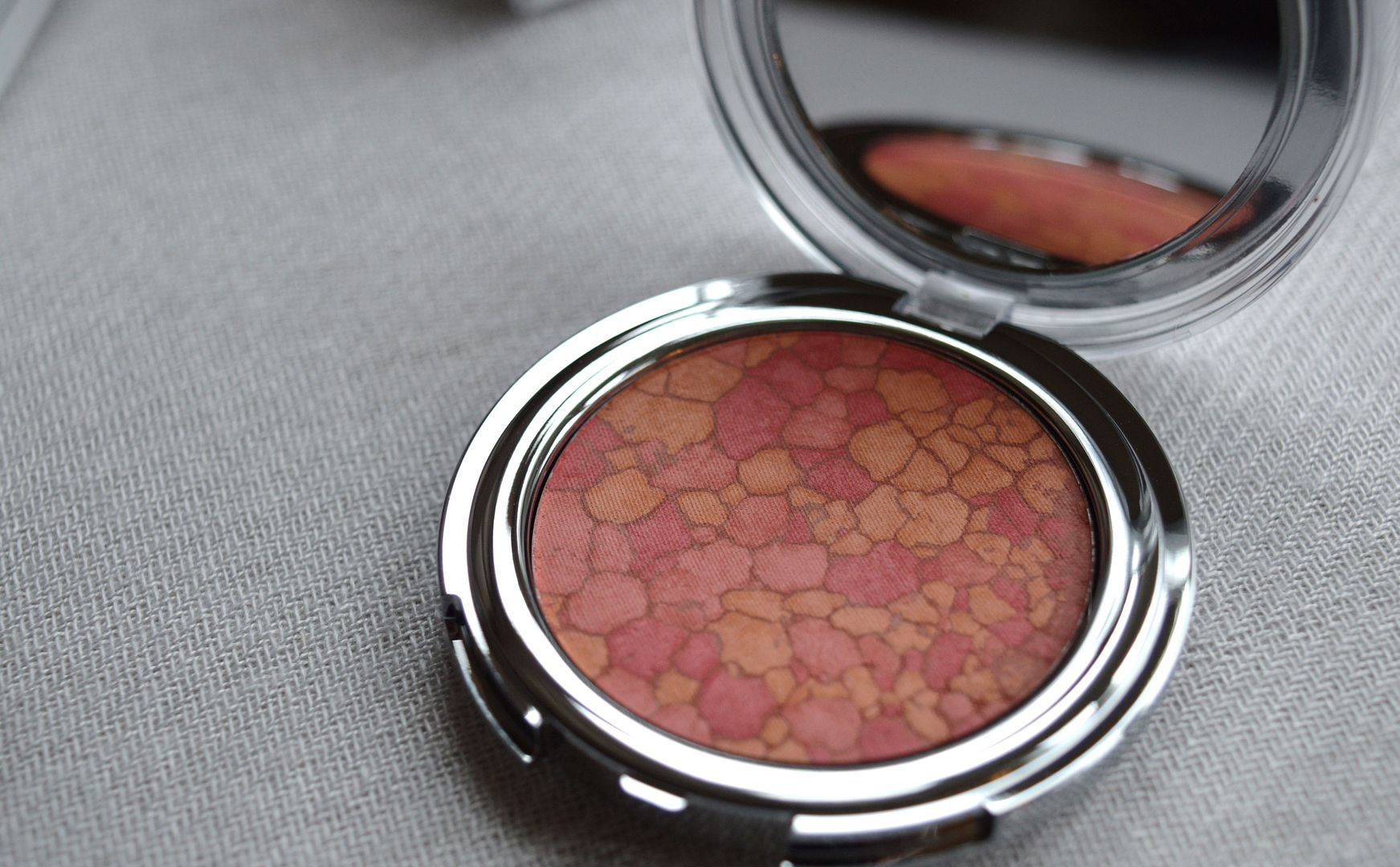 KIKO Frosted look lipstick (£7.50)

This name made me a little fearful when I read the box, I was thinking Rimmel *Heather Shimmer* or such like…but fear not, it's not a 90's frosted lippie! It is a satin finish lipstick that feels lovely and hydrating on the lips but holds on nicely for a few hours. I also am a fan of these oversized jumbo pencil lipsticks that KIKO do, you can twist them up and down like a normal lippie but they just feel easier to hold & apply than a smaller bullet. Available in 6 shades.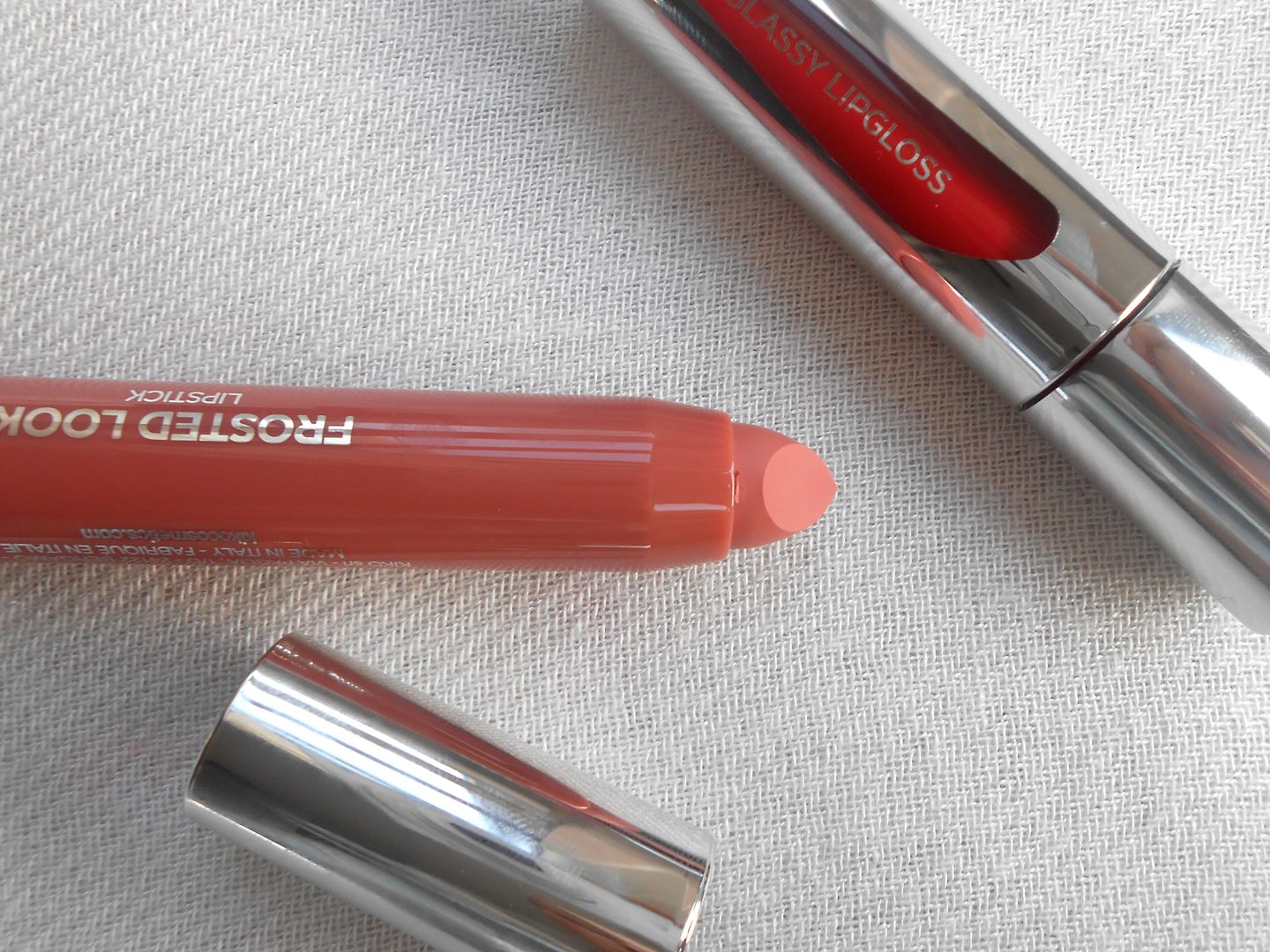 KIKO Cool Touch Eyeshadow (£8.90)
This is an absolute lovely texture ; a hybrid powder/cream that has a spongey like texture. There is a plastic flap within the compact to keep the texture semi-moist and fresh. It's kind of like the Chanel Illusion D'Ombre, that kinda vibe. The colour I have is a little too throwback for me but they do some beautiful browns, taupes and golds. These are creaseproof and smudgeproof. Available in 8 shades.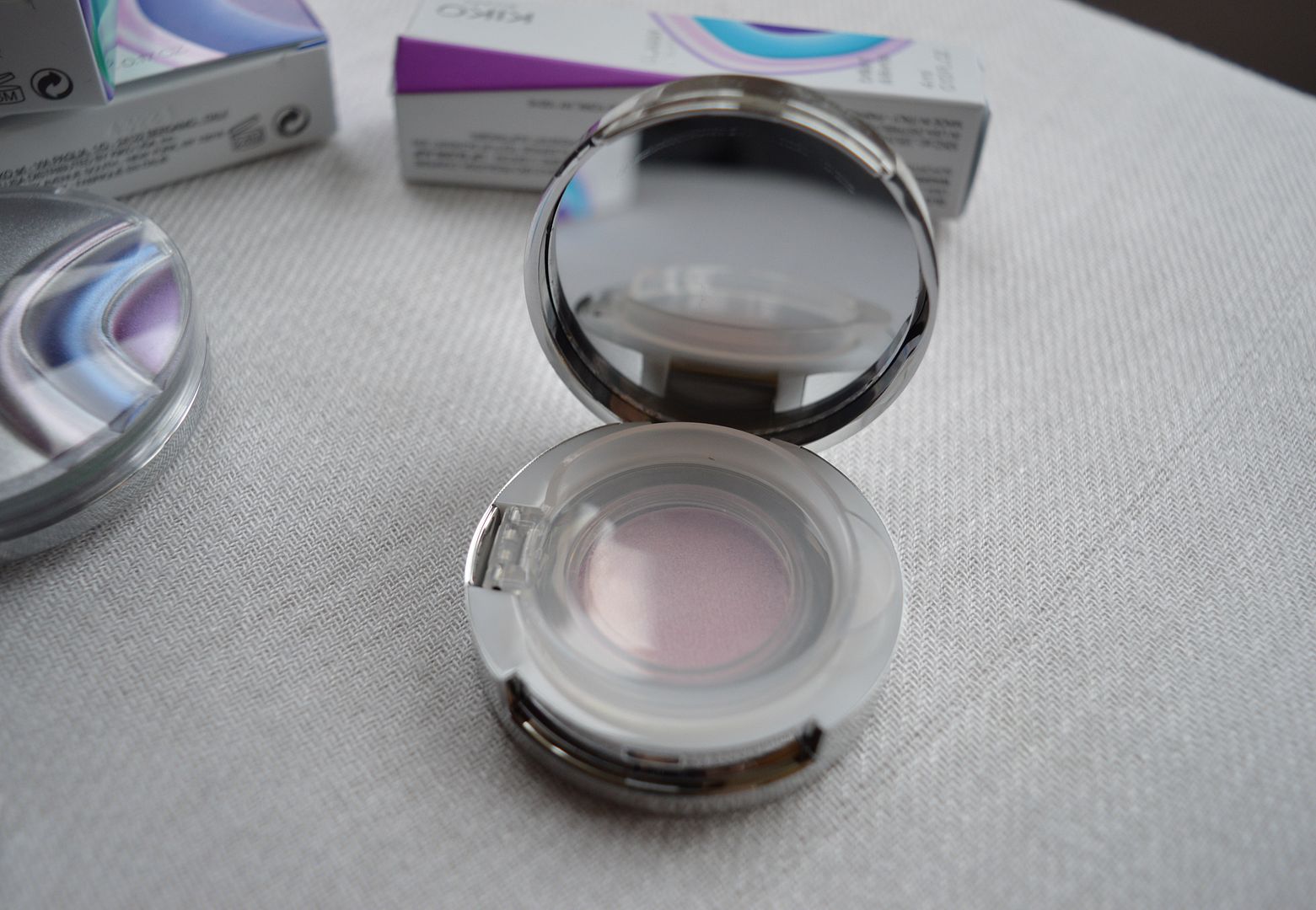 KIKO Glassy Lipgloss (£7.90)

This is probably my favourite product from the range and I'm a little bit in love. It's a very pigmented lipgloss ,almost like a very glossy lipstick or a very lipsticky gloss. Gives a perfect punch of colour with a really high-shine laquer finish. I actually really like the packaging of this product too, it looks very sleek with it's all-silver metallic case and a small window where you can see the product and colour through. Available in 6 shades.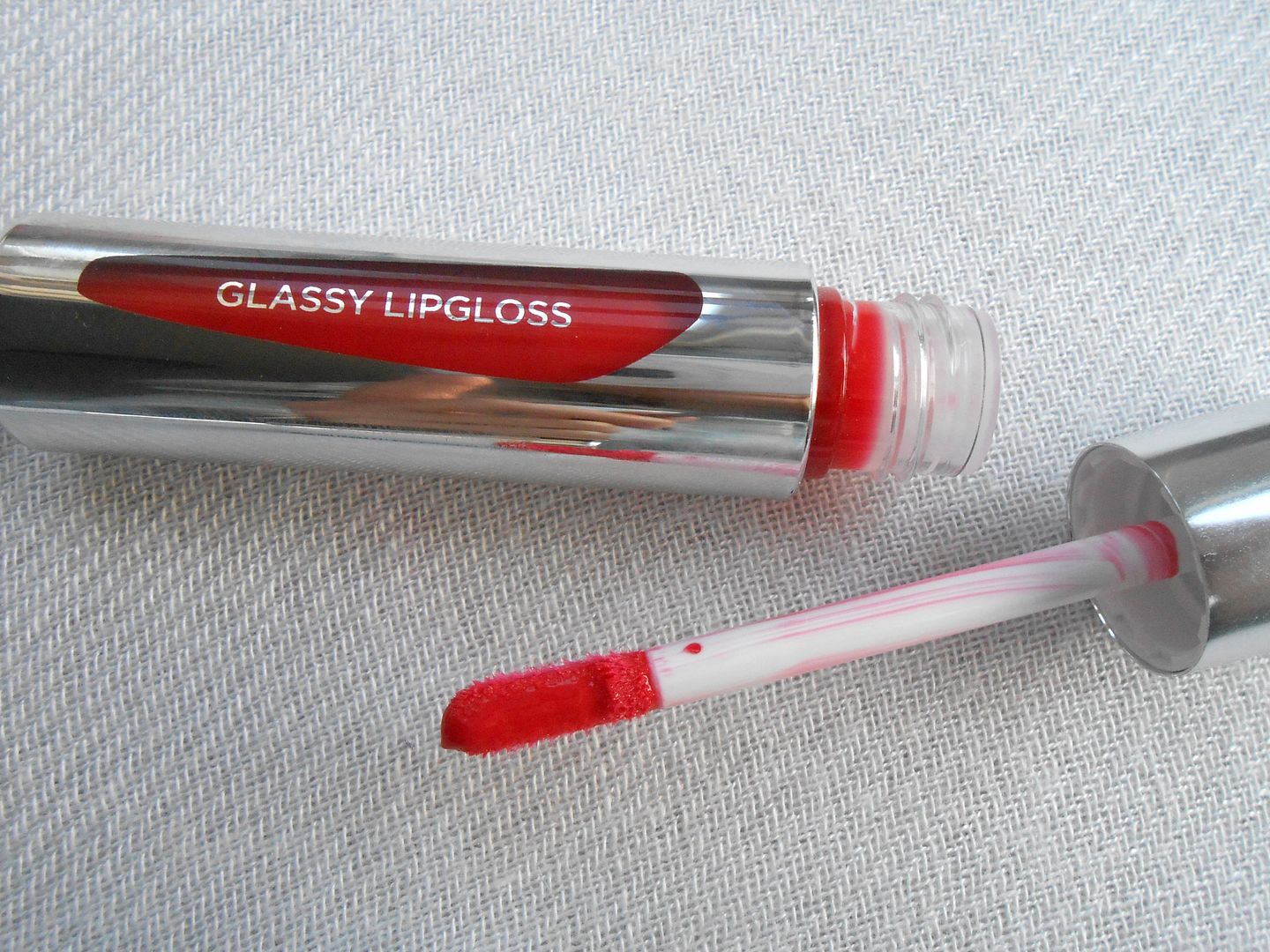 Aside from the above, there is also eyeliners, CC cream compacts, bronzers, a highlighter, a face serum and a face brush within this collection.
As always, KIKO never fails to impress me with it's affordable prices and the performance of their makeup :I love this stuff!! Seriously, if you have never tried it, try and get to your nearest store and I promise you, you will spend about an hour in there swatching and playing with the hundreds of items and coming out with a bagful of things without breaking the bank.
The GENERTATION NEXT collection is available now in KIKO stores and online.