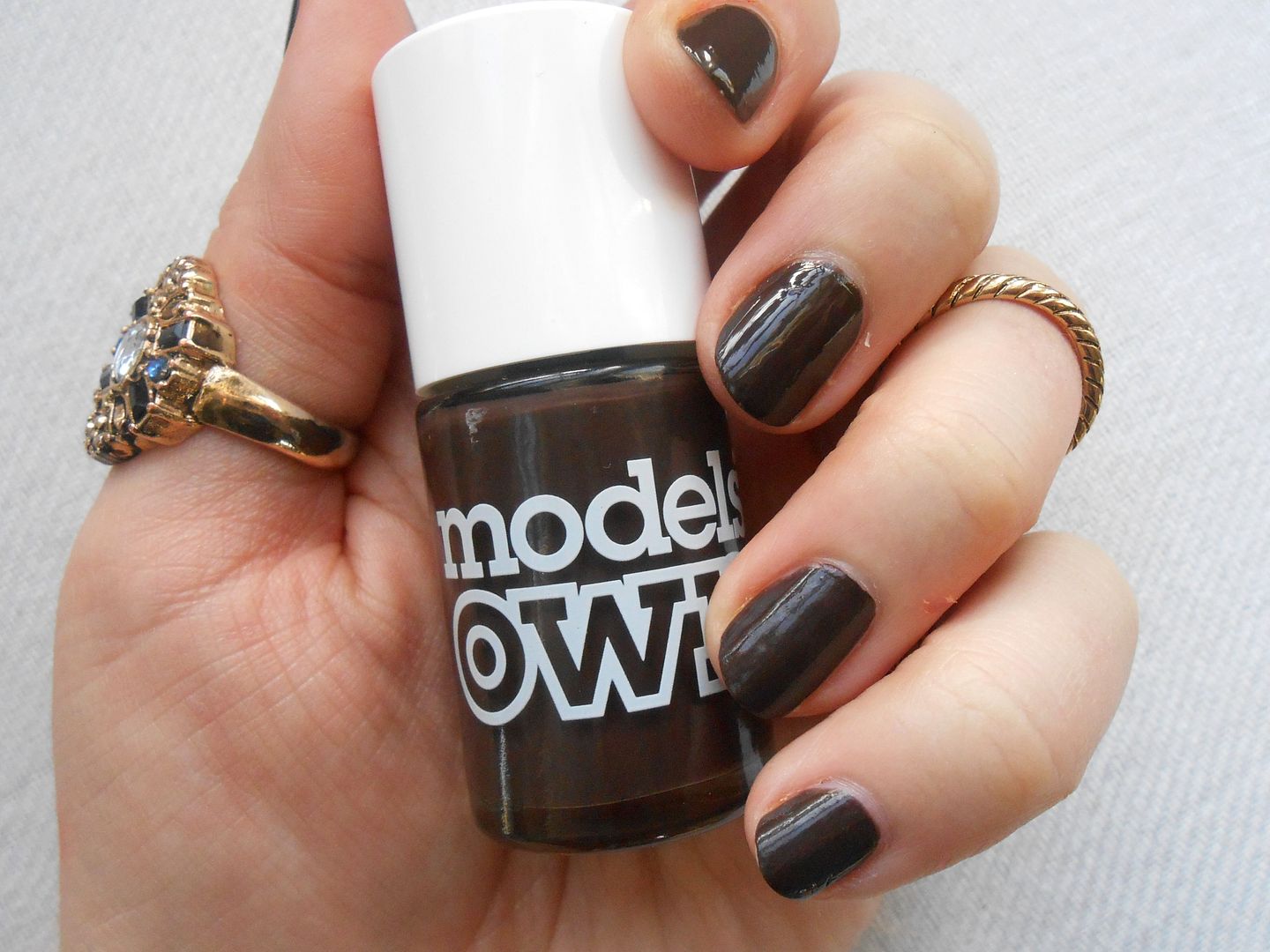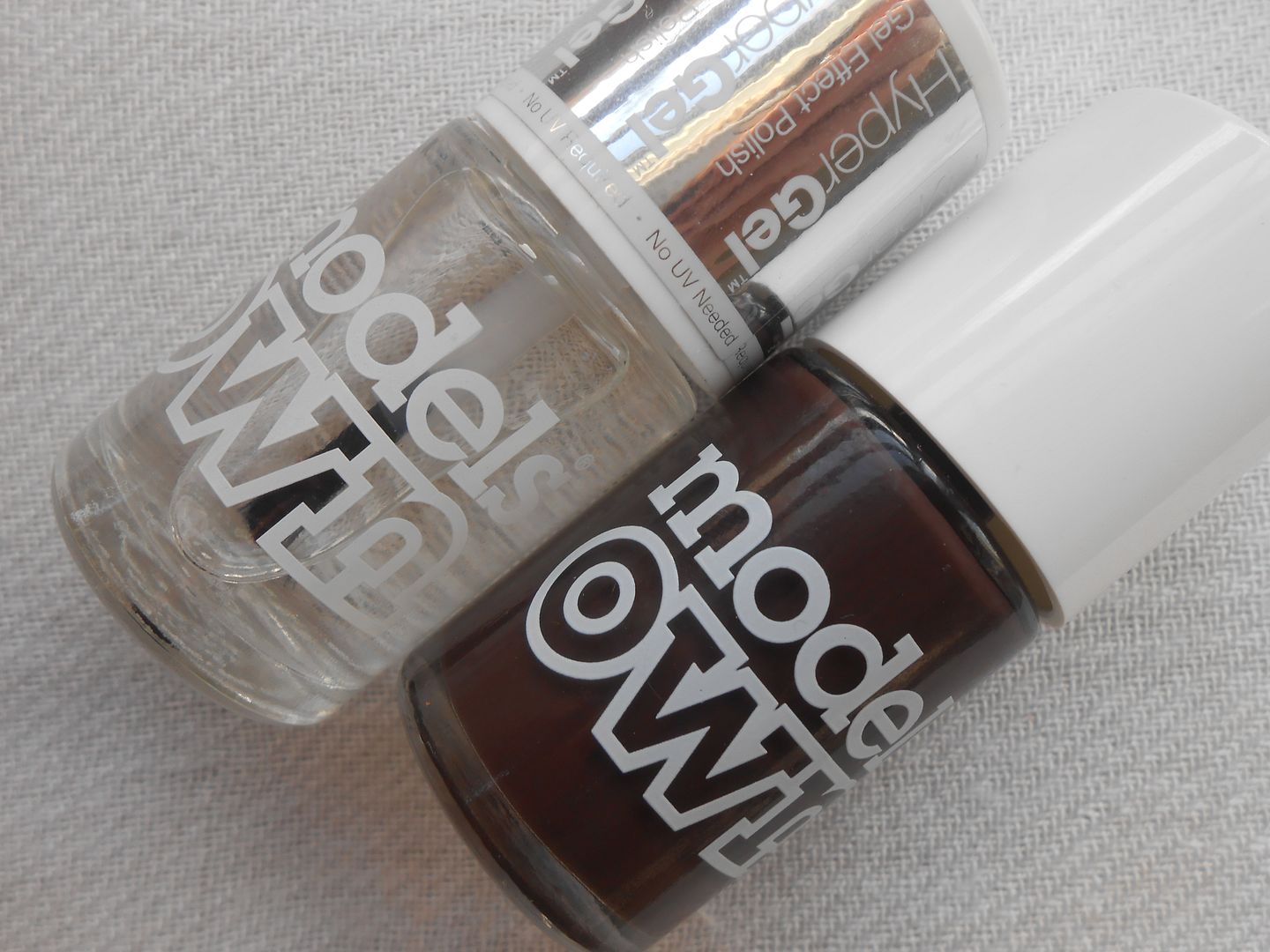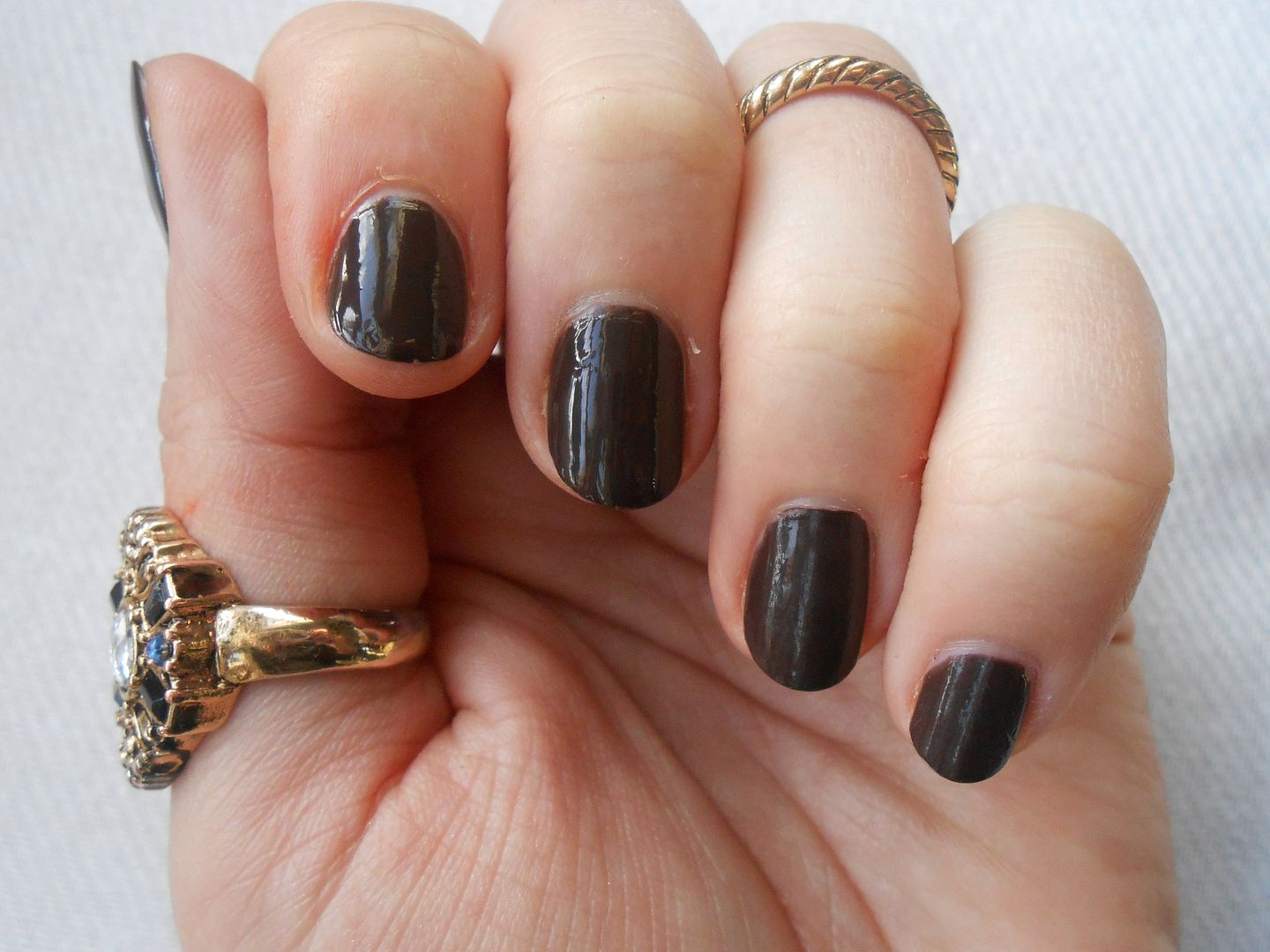 This is a colour that I have had for a while sitting gloomingly in my nail cupboard so thought I would give it some love. It looks quite boring in the bottle, just a dark brown, maybe which is why I hadn't tried it sooner, but I think it's actually quite a really beautiful wintery colour ; a bit of a change to the usual taupey classic browns. It's going nicely with my chunky knits, hats and scarfs and I'm currently loving these little rings to wear – I think I got these from maybe Primark?
I am a big fan of Models Own and wear them a lot, and always use my favourite topcoat, the HyperGel as it locks the colour in and gives a beautiful gel-like finish.
I'm a bit embarrassed to say that I actually don't know what this colour is called? I got sent it from the lovelies at Birchbox as a Christmas surprise and it doesn't appear to have a name in it 😐 So if anyone knows it or recognises it then please hook me up and let me know!