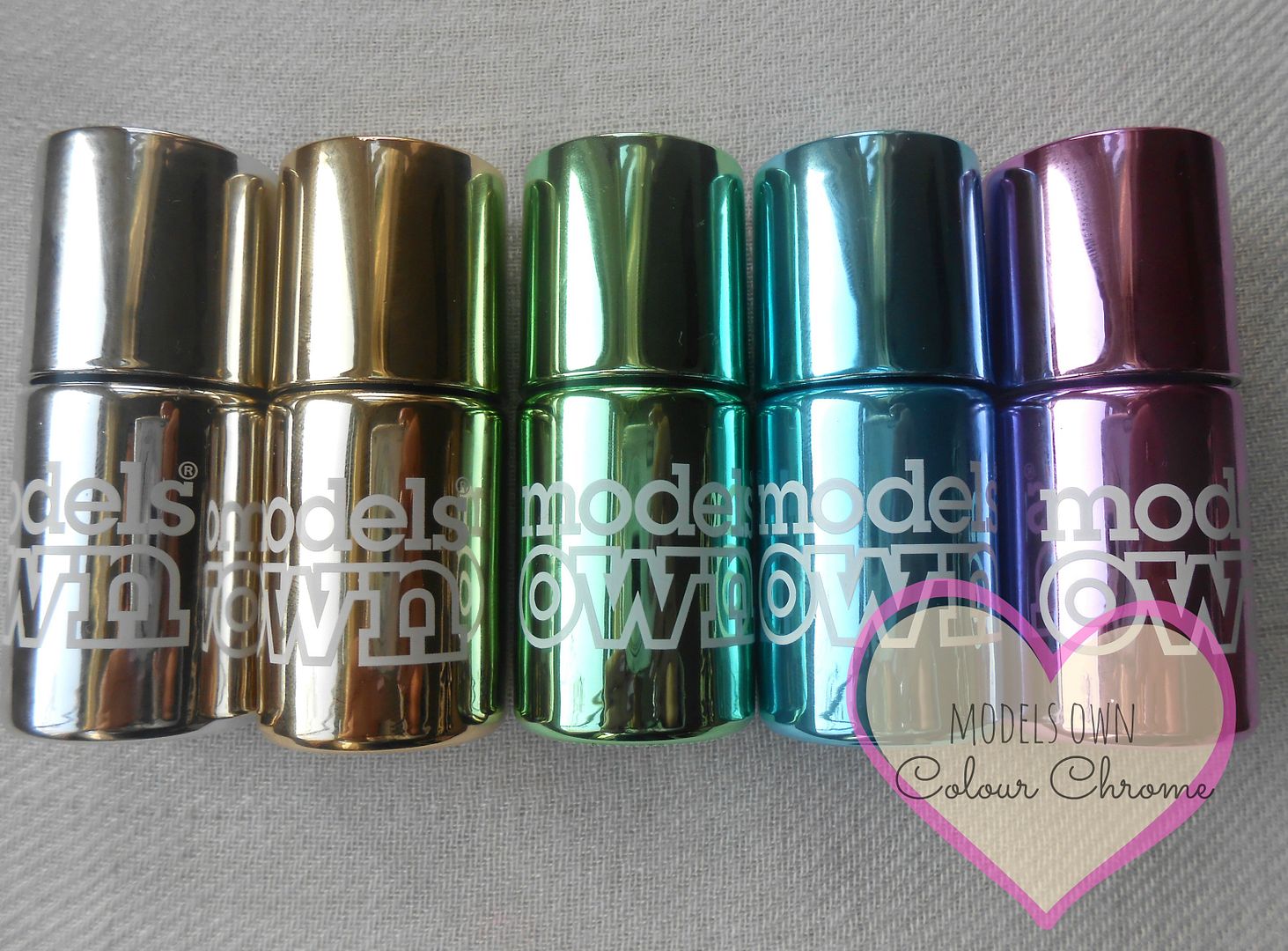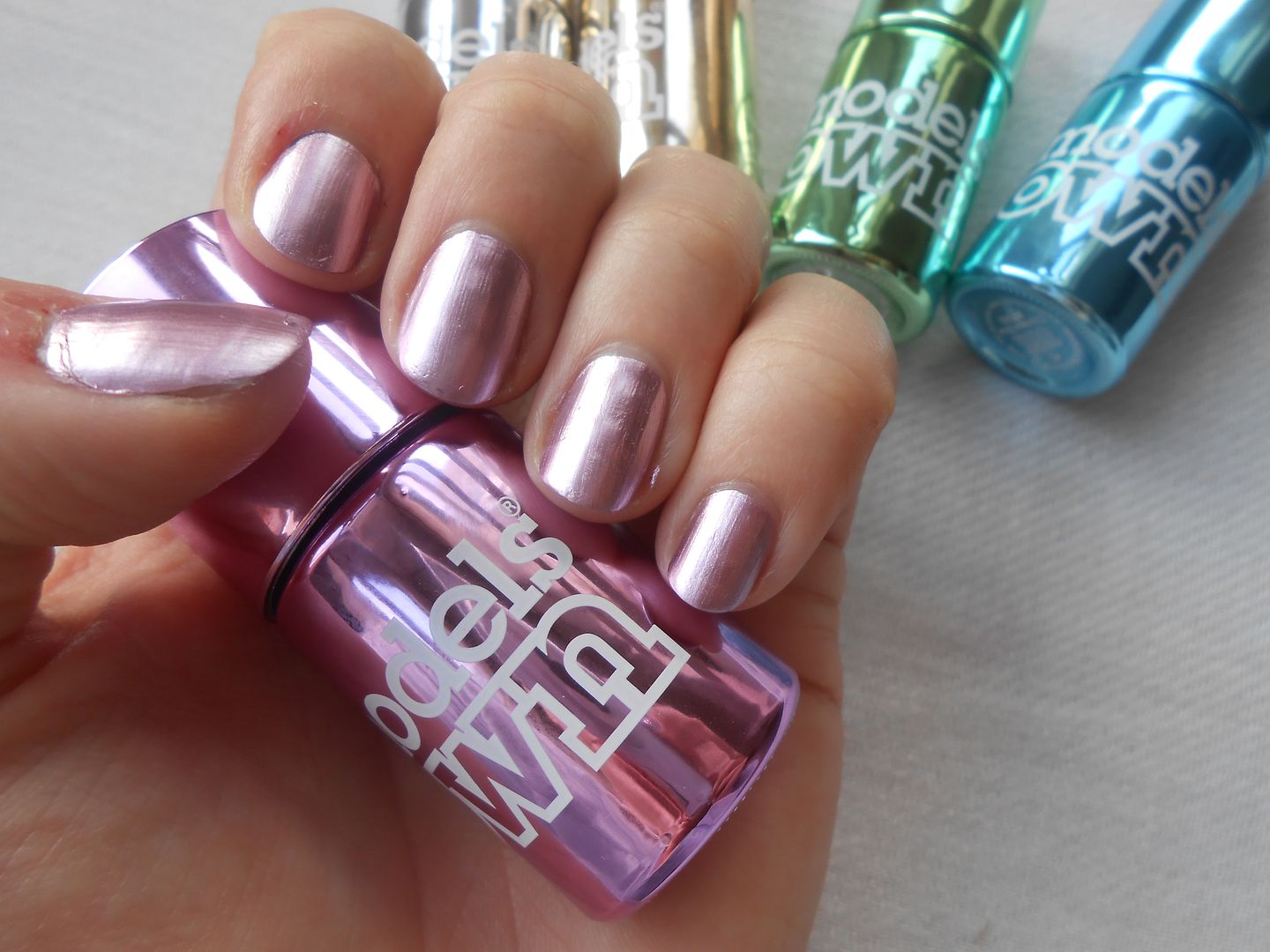 These have been causing a bit of a storm on social media in the last few days. This is the latest collection to come from Models Own and as you can see it's all about that metallic liquid metal effect. The Colour Chrome* range has 10 shades in total from gold to blue with an ultimate luxe finish.
As always, I found these easy to apply, and used a top coat over the top to ensure a high shine and longwear. They go on easily and dry streak-free ; I think x2 coats of these polishes gives the best effect. I have 5 of the shades which I really like – I think the gold could be my favourite out of these bunch. I also have my beady eyes on the rose gold one which I don't currently have but have seen it swatched on other blogs. These are launching on the 29th January online priced at £4.99 and then will go into Superdrug from the 11th February.
Are you liking the metallic-finish polishes which seem to be pretty on-trend right now? I have seen a few brands launching these kind of finishes over the last few months.