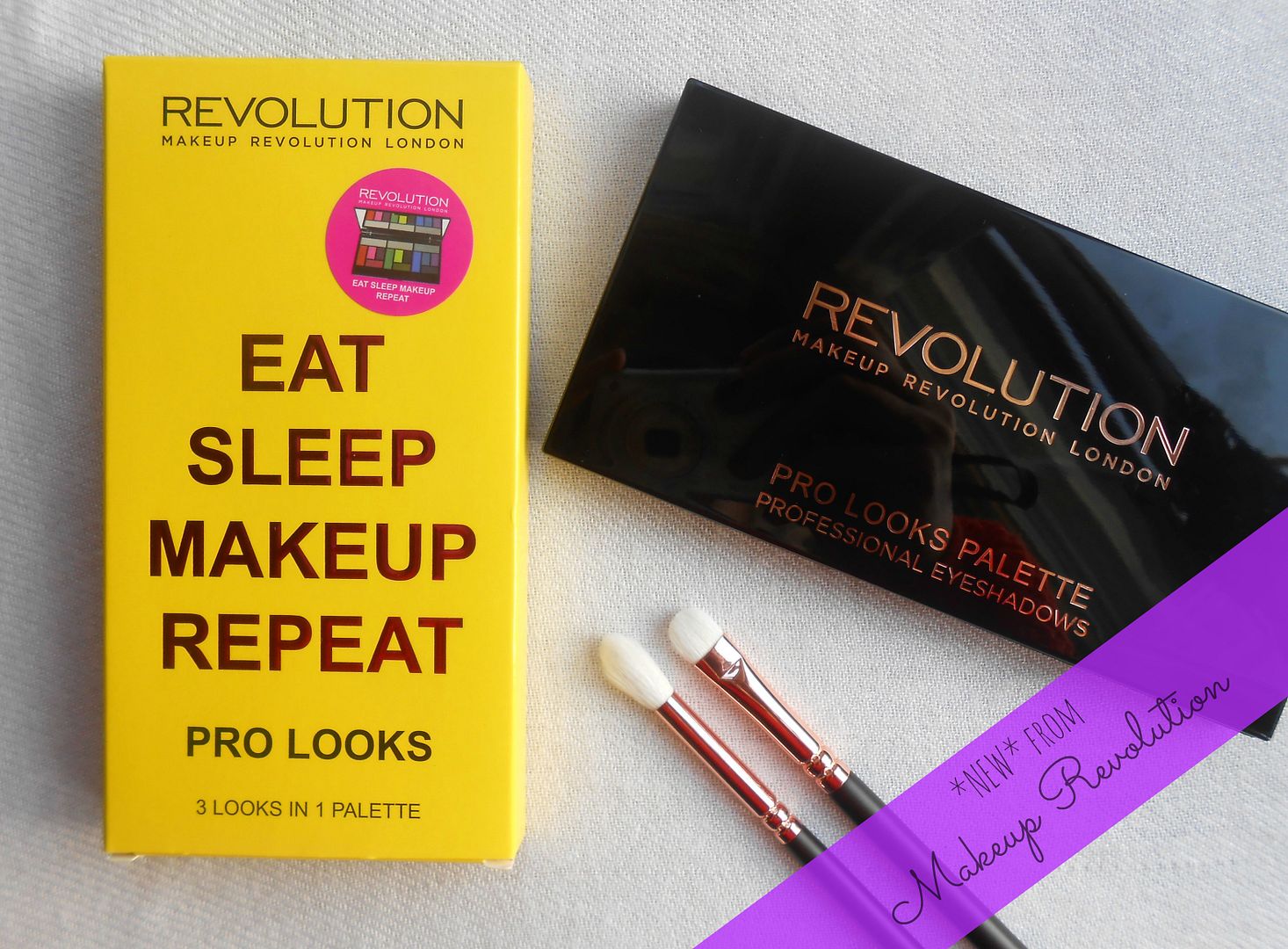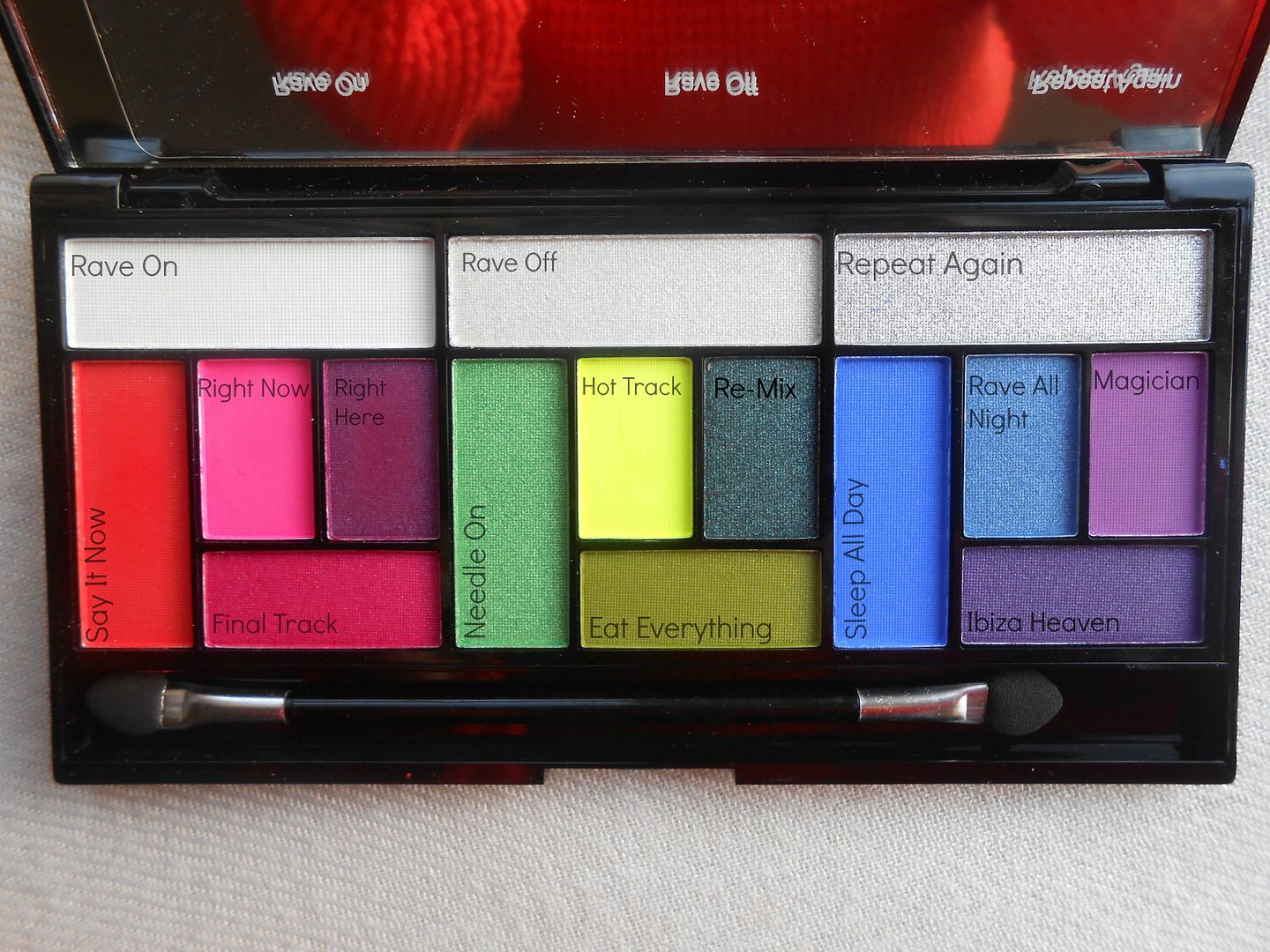 Well this zingy bright palette brightened my week when it landed on my doorstep this week. The Eat Makeup Sleep Repeat palette* is three mini-palettes in one : Reds/Pinks, Greens/Yellow and Blue/Purple. I don't have many palettes with such bright shades in one so it's great to have some of these unusual colours to mix up my usual hues.
These aren't shades I would personally wear that often, as I tend to wear more muted aka boring shades on a day-to-day basis, but this is a kind of palette everyone can have stashed away for those occasions you need to pack a big punch of colour.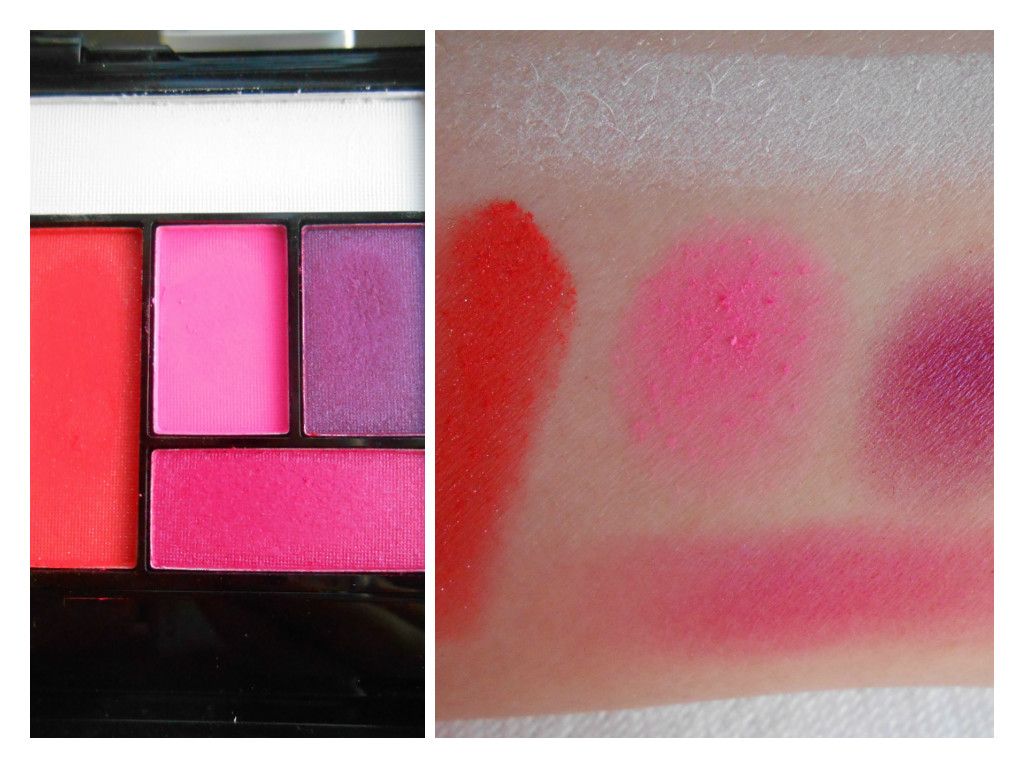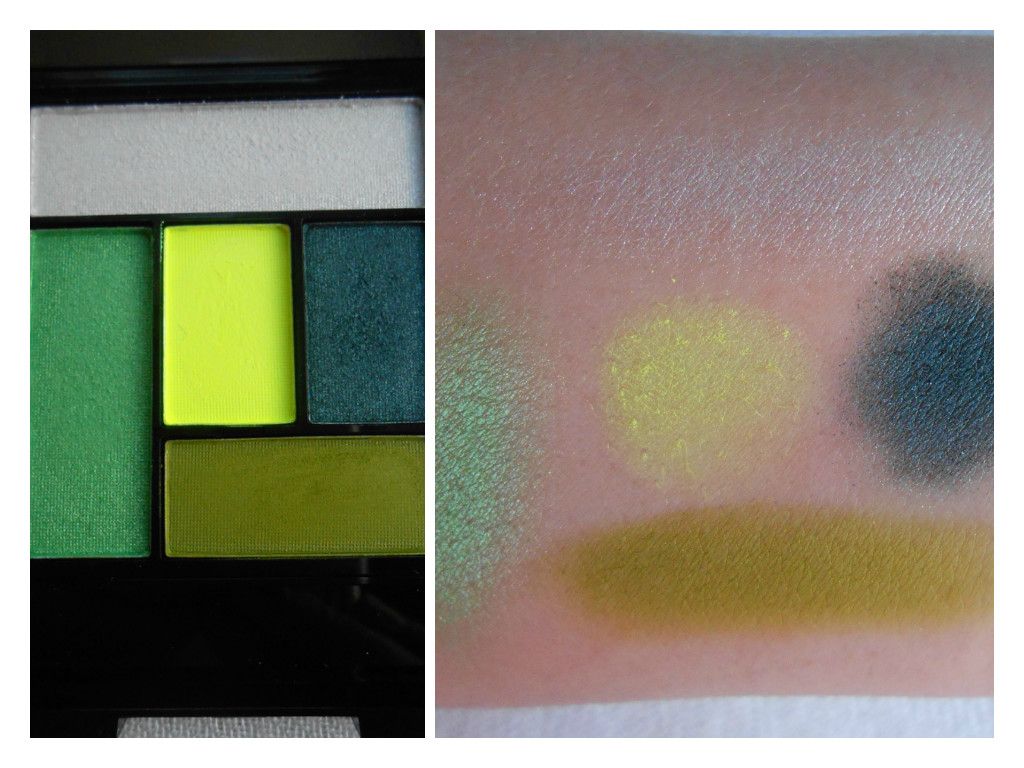 The pigment is really good for this price, I would honestly say it's the same as the basic MAC pressed shadows, give or take 2/3 shades which are a little weaker ; the very matte ones are a tad chalky. One tip I would
suggest is to ALWAYS use a primer with tones like this, particulary very
bright and matte shades. They just look so much better and bolder with a
little help, and you will find they will lock onto the eyelid with ease as oppose to pressing and layering. I love the Too Faced eye primer or the NARS smudgeproof eye base.
You get 15 shades in the palette and for just £6 it is a great bargain. I was expecting it to be maybe around the £10 mark. For the sake of a few of the shades which were a little wishy-washy you just cannot complain. You can peruse the huge selection of their eyeshadow palettes online at Makeup Revolution and beware as you will end up with a huge shopping basket!
Have you tried Makeup Revolution yet?