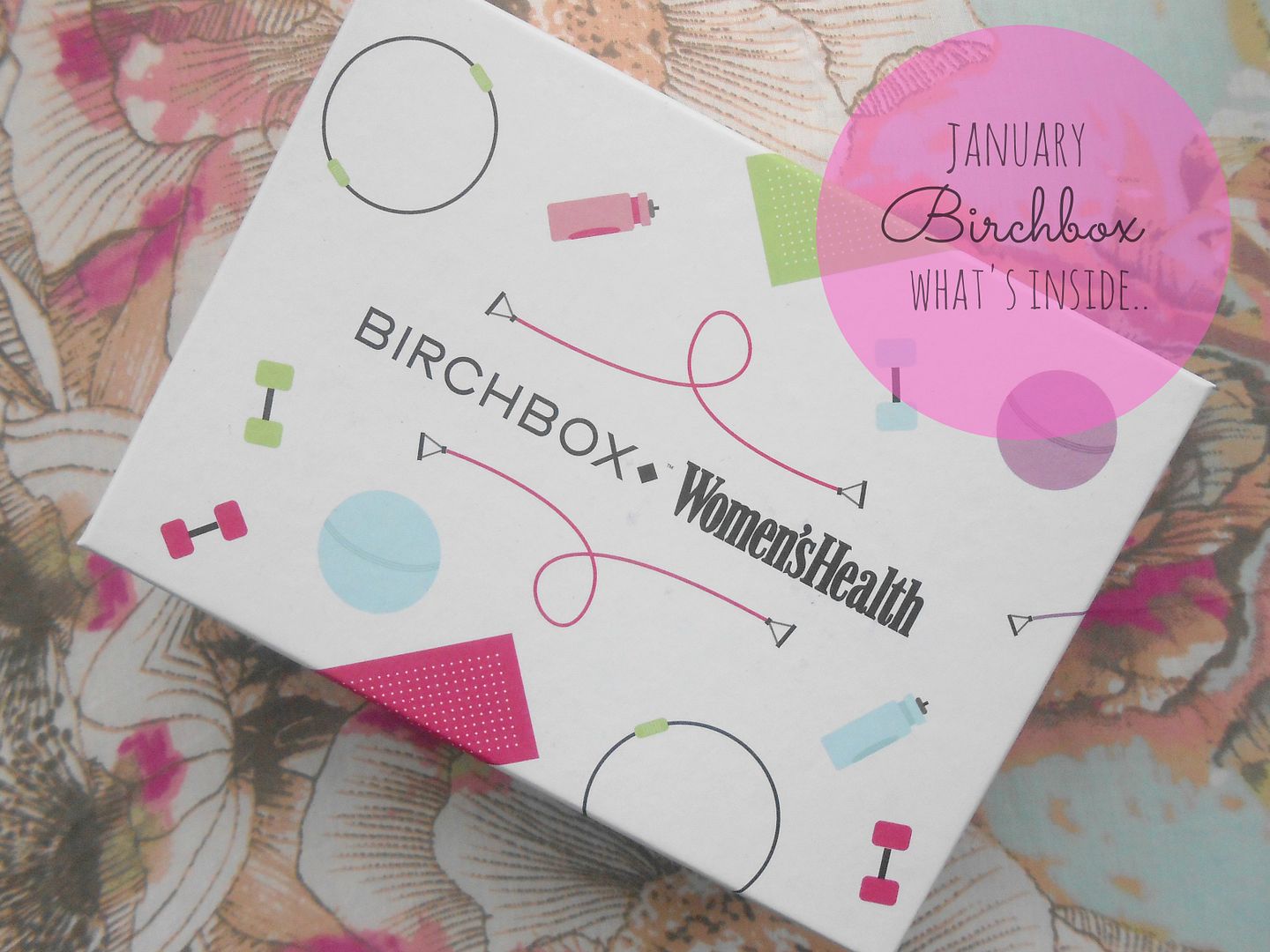 Before my box arrived earlier on this week, I could kind of gauge what the theme would be : Kickstart / New Year / Refresh etc and of course it was.. (did I mention I am always right?)
This month's BirchBox* is in association with Women's Health magazine, the go-to read for all things health, fitness and wellbeing. What's inside the box expectedly coincides with this collaboration and filled with products and literature to revitalise, kick-start, detox and brighten!
Hit Refresh // Is the theme of this box and I love the little booklet that comes inside the box (sometimes I tend not to bother reading the literature too much in these boxes). It is a booklet of 12 'challenges' to perhaps enhance, better and improve your lifestyle and gives you handy hints & tips to achieve these challenges – love it!
The Products.
Down to the bit we are actually interested in : What's Inside.
As with most of the Birchbox's, I always seem to have tried at least one or two of the products and this time is the same, but there is also a couple of brands I have never tried, seen or heard of which is kinda the point! Tick for me.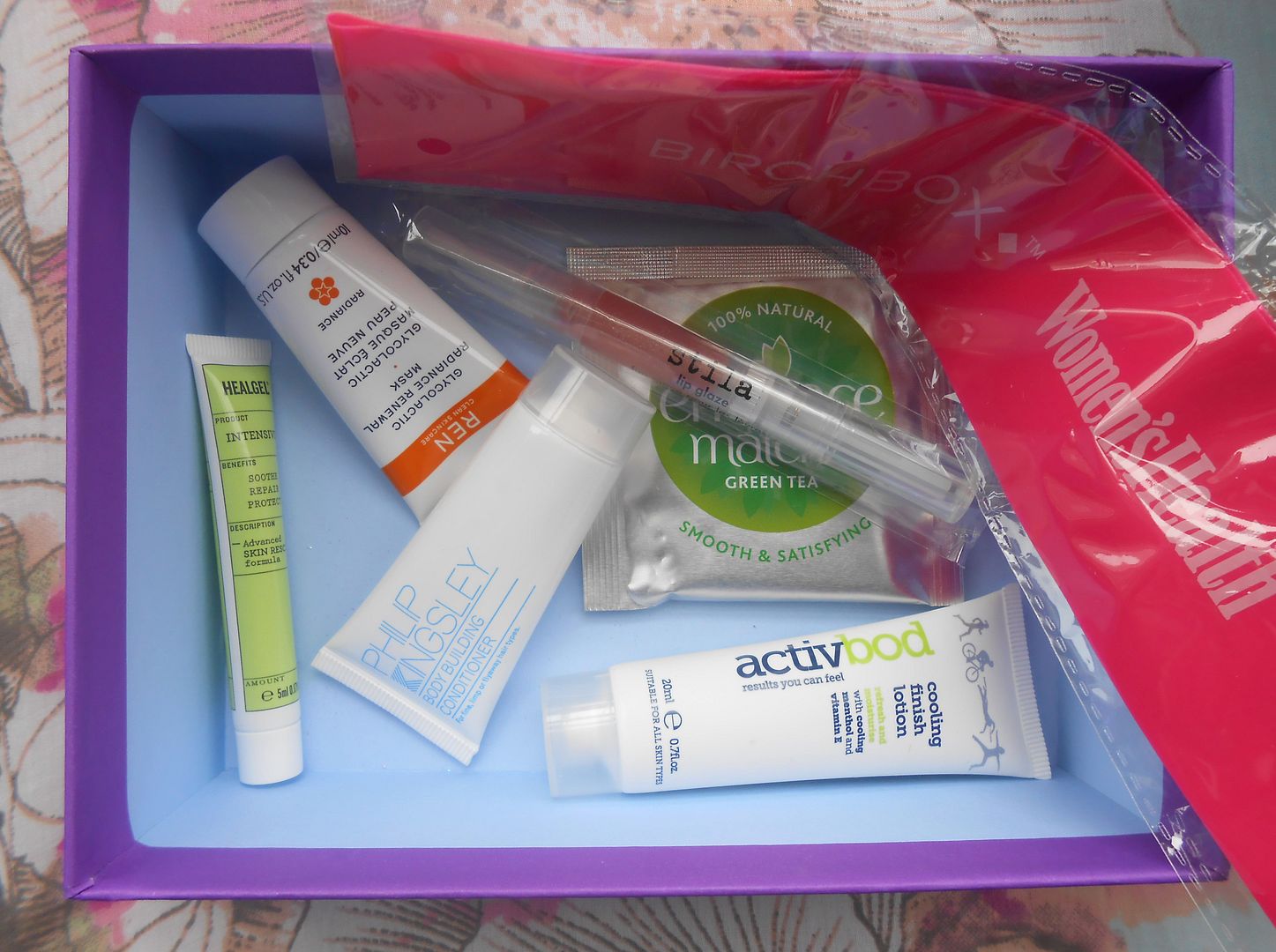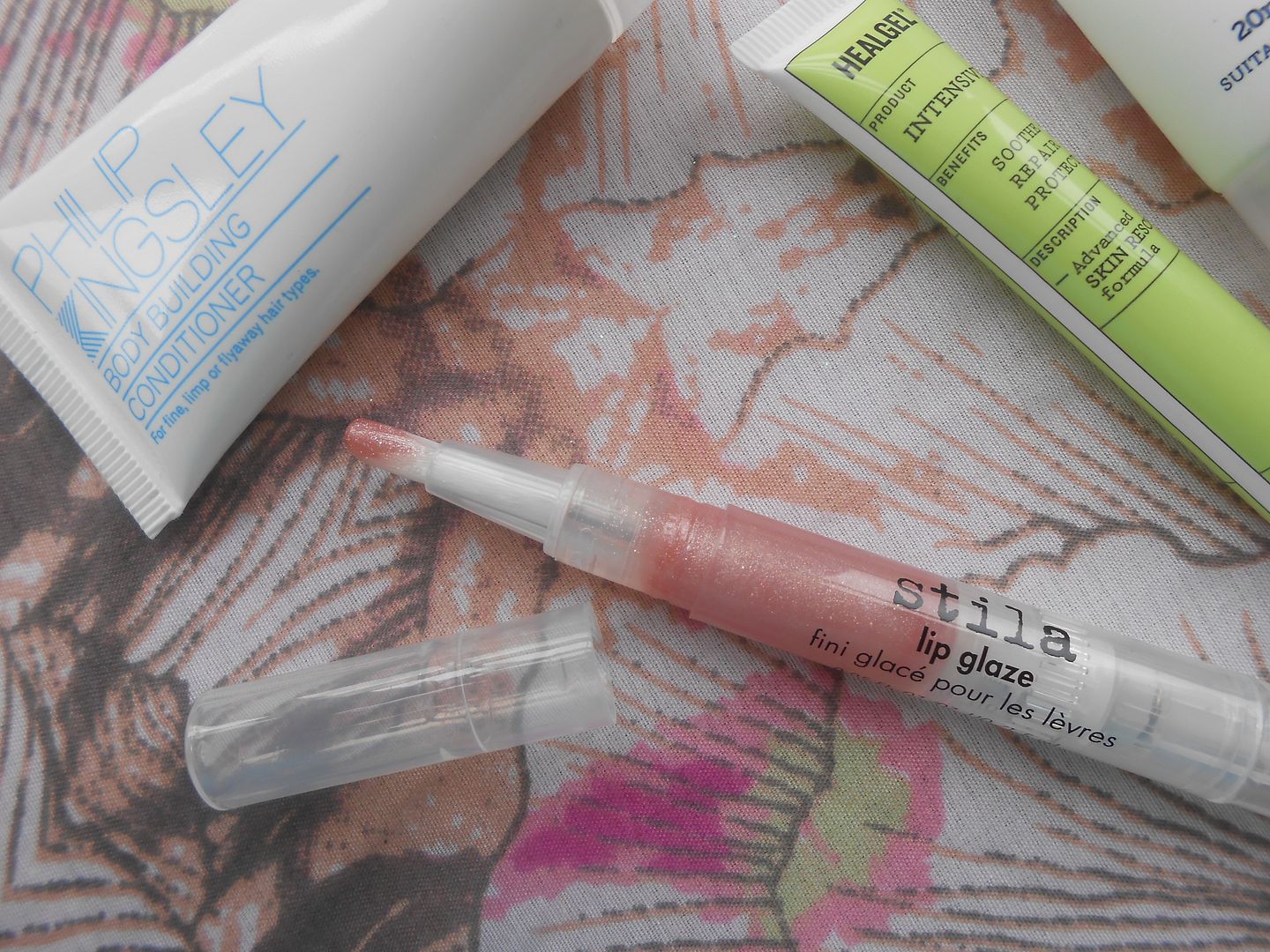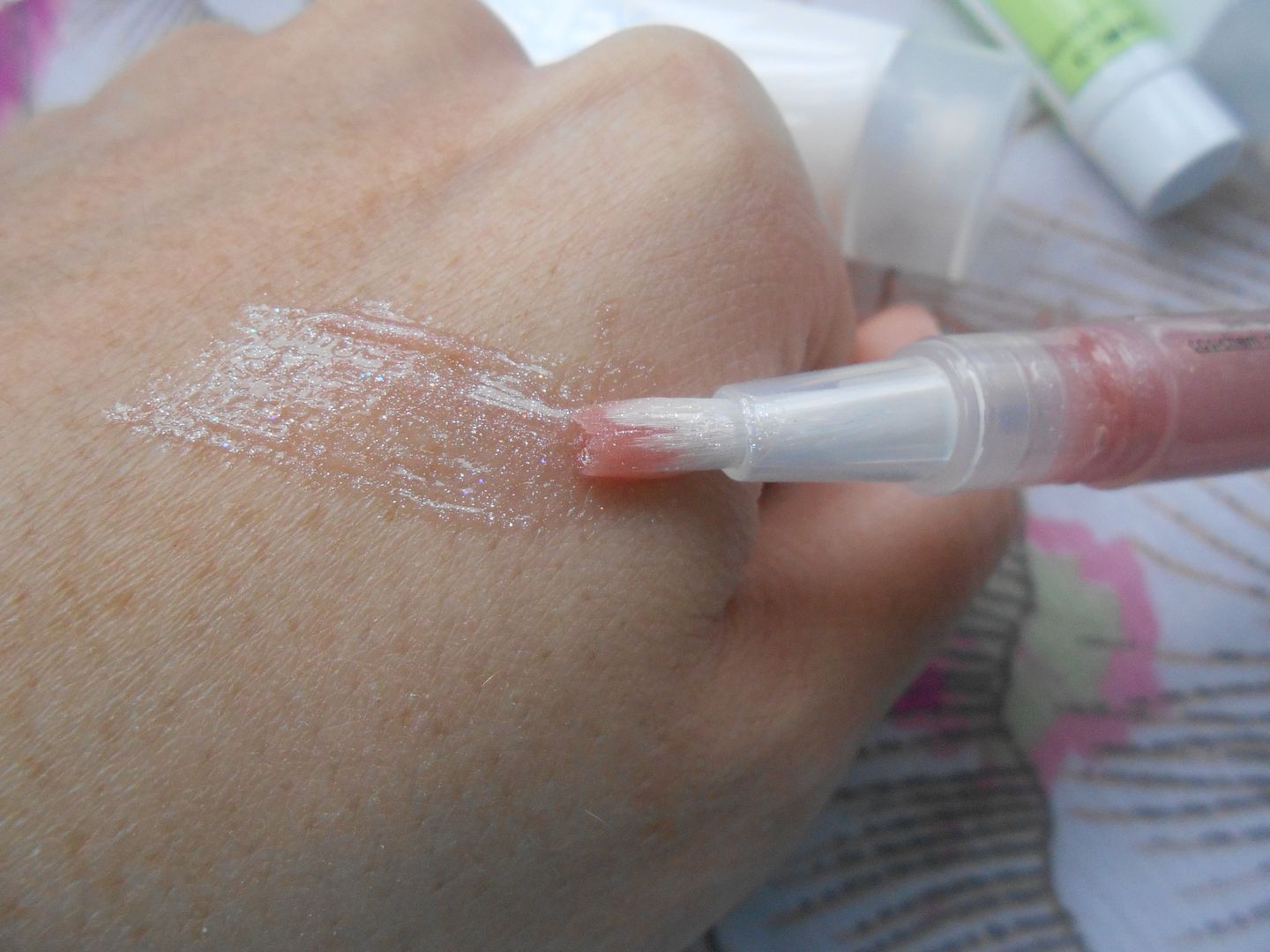 Stila | Lip Glaze (Full-size)
I used these many years ago when Stila first came to the UK and into Space NK. The are twist up glosses with a built-in lip brush and they are fab! This colour is a really neutral nude shimmer called 'Gleam' to suit anyone and everyone.
Philip Kingsley | Body Building conditioner (20ml)
I have tried a few bits from Philip Kingsley but not this. Perfect for my hair type, this lightweight conditioner claims to plump out and give life to limp, lank hair. Into my gym bag it goes…This 20ml size will probably give me a good 3 uses too.
Heal Gel | Intensive (5ml)
I have heard lots, and mainly, great things about this product, yet never tried any of the range. It's a gel-serum that is great for soothing, hydrating and has inflammatory properties. When I saw it in a shop, from what it says on the packaging, I thought it was just for people with redness, rosacea or reactive skin but apparently it can be good for all. The size is small but will get a couple of uses out of it to see how it feels at least.
REN | Glycolactic Radiance renewal mask (10ml)
I have this, and have used it since it launched a couple of years back with that amazing face scrub in the same range. It's such a good non-scrubby exfoliating mask that is a really affordable price. I have had this 10ml size in a goody bag before and it gives me 4-5 masks worth.
ActivBod | Cooling Finish lotion (20ml)
A brand I have not heard of or tried ever which is good. From what I can read and see from swatching and sniffing, this is a really fresh cooling body gel which is prefect for applying post-exercise. I have one pretty similar from Aromatherapy Associates which is always in my gym bag. Feels wonderful and cooling on the body. After I have finished my AA one I think I will replace with this because it's a really good price in comparison.
Embrace Matcha | Green Tea (1 bag)
Matcha. MATCHA. Everyone is talking about Matcha. What is it? Google will tell me, but as a presumption this will just be a green tea promising to be better than the others but will still taste meh. I've tried so many times to enjoy Green Tea but I just don't. I will be slotting this into my cupboard for when I have one of my hippy, healthy, zen pals over.
Birchbox | Fitness band
Some tapey, rubbery thing you wrap your body in and do things with. Apparently this is good for at-home exercise in front of the TV so I shall invite this rubbery friend into my life with open arms and look up some exercises I can do with it.
Do you subscribe to any beauty boxes? What is your favourite?
Pssssssttt along with all that goodness you can also get a GREAT deal on a Women's Health subscription saving over 50% see here.