I wanted to share with you some of my favourite and most-trusted hand creams & treatments that will help with the dreaded flaky, chapped hands and cuticles. I have these scattered all over the place, so I am never further than about 2 metres away from a hand cream at any one time, no joke. In the lounge, at my desk, in the bathroom, next to my bed and in my hand bag ; this way I have no excuse to not keep applying it so my hands don't get all gross and red and peeley…it can be a horrible sight and feeling!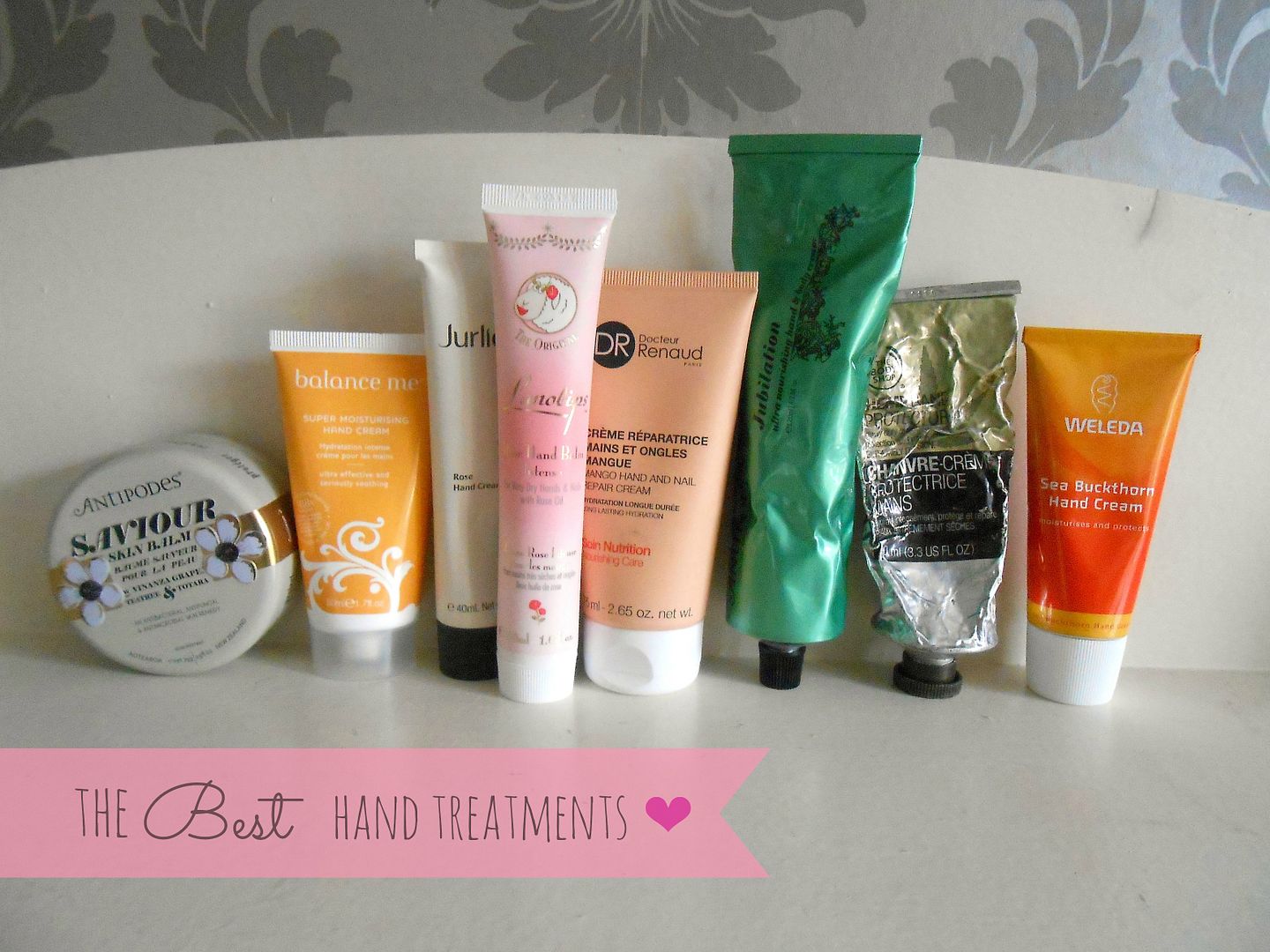 1.Lanolips Rose Balm Intense (£9.50)
I think this is my ultimate go-to rescue hand cream! This is now my 4th tube and I am utterly Lanolips obssessed. They sell it in my local waitrose so I am never without. I hope they do bring out a bigger size as I do tend to get through this pretty rapidly but that doesn't hold me back. Leaves hands semi-matte and zero residue; absorbs in super-rapidly feels SO rich and gorgeous. MUST TRY.
2.Jurlique Rose hand cream* (from £17)
A beautiful rich hand cream that deeply nourishes with ZERO sticky ickyness. I have used this for maybe 5 years and it never fails to make my hands feel comfortable, soothed and super hydrated. Smells beautiful also, I often give this as a gift to people as I also think the Jurlique packaging is really nice and simple. They do it in the size I have which is 30ml or the bigger 100ml size which is better value, although I like the smaller size for handbag and travel.
3. Antipodes Jubilation hand & body cream* (£21.45)
Not only is this a great all-over moisturiser, I simple love the Antipodes packaging. Contains a cocktail of pure plant oils, vitamins and omegas 3,6 & 9 to deliver optimum nutrition, goodness and hydration to the hands & body. Natural extracts of Feijoa and blackcurrant give this ointment an aromatic and wonderful smell.
4.The Body Shop Hemp hand protector (£5)
Now this handcream was , I think, my first ever one…..literally 10 years plus ago. I remember primarily buying it becasue it was made from hemp tee hee, but this hand cream is absolutely brilliant. I often will have this in my kit as men will be happy to use this as well because of the name/packaging etc…very unisex and boy-friendly. As the name suggests is contains hemp seed oil (community trade obvs) and combats the driest of overworked hands. If you are on a tighter budget then this is the one for you: They also do it in a small travel-size.
5.Antipodes Saviour Skin Balm*(£29)
This is a potent anti-bacterial & multi-purpose balm that offers any dry skin some salvation. I have primarily been using on my hands and cuticles & I keep it by my desk and just slather it on as often as I remember. As it has a heavy oil-base it takes a while to sink in, so I tend to use it when I'm just watching TV, relaxing and/or going to bed so it doesn't grease up anything else I touch. Also great to use under one of the other hand creams as a double-whammy super treatment.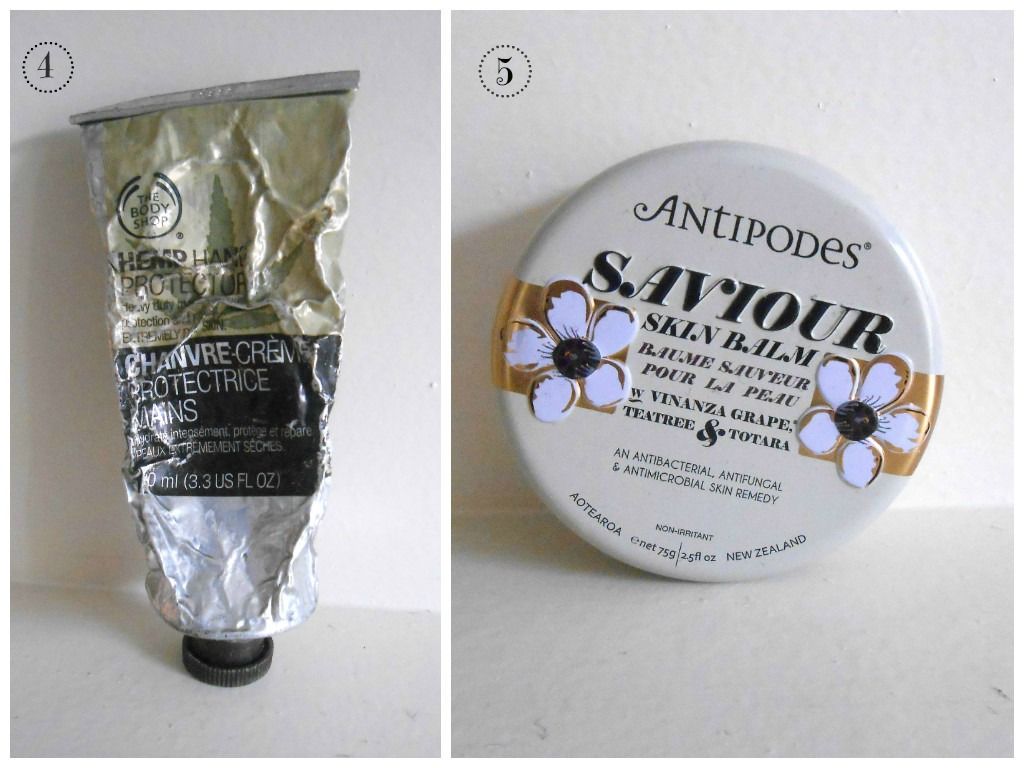 6. Doctor Renaud Mango Hand Cream (£13.50)
This contains 2 nourishing butters, mango and shea and 3 vegetable waxes ; jojoba, mimosa and sunflower to give long-lasting and natural hydration. Smells really great and this is another one that I use in my kit and clients always comment and ask what brand it is.


7. Balance Me Super moisturising hand cream (£14.50)
Contains an uplifting blend of renowned ancient skin conditioners benzoin and yarrow essential oils, along with shea butter rich in essential fatty acids and vitamins, soothing lanolin and smoothing kukui nut oil. Transforms even the driest hands, leaving them smooth and soft.
8. Weleda Sea Buckthorn hand cream (£9.95)
Rich in vitamins and unsaturated fatty acids, the precious sea buckthorn and sesame oils in this soothing balm give rough, dry, hard-working hands an intense moisture boost. Suitable for vegetarians.
So these are the best that I have been using. I get such dry hands and cuticles during these colder months so any creams or treatments that are great then please let me know, I love discovering new brands and products.