This week I've opted for something autumnal, dark and festive. It's time to embrace these wintery things, and a perfect time of year for 30yr old + bitches such as myself to embrace glitter and shimmer without feeling (too) ashamed.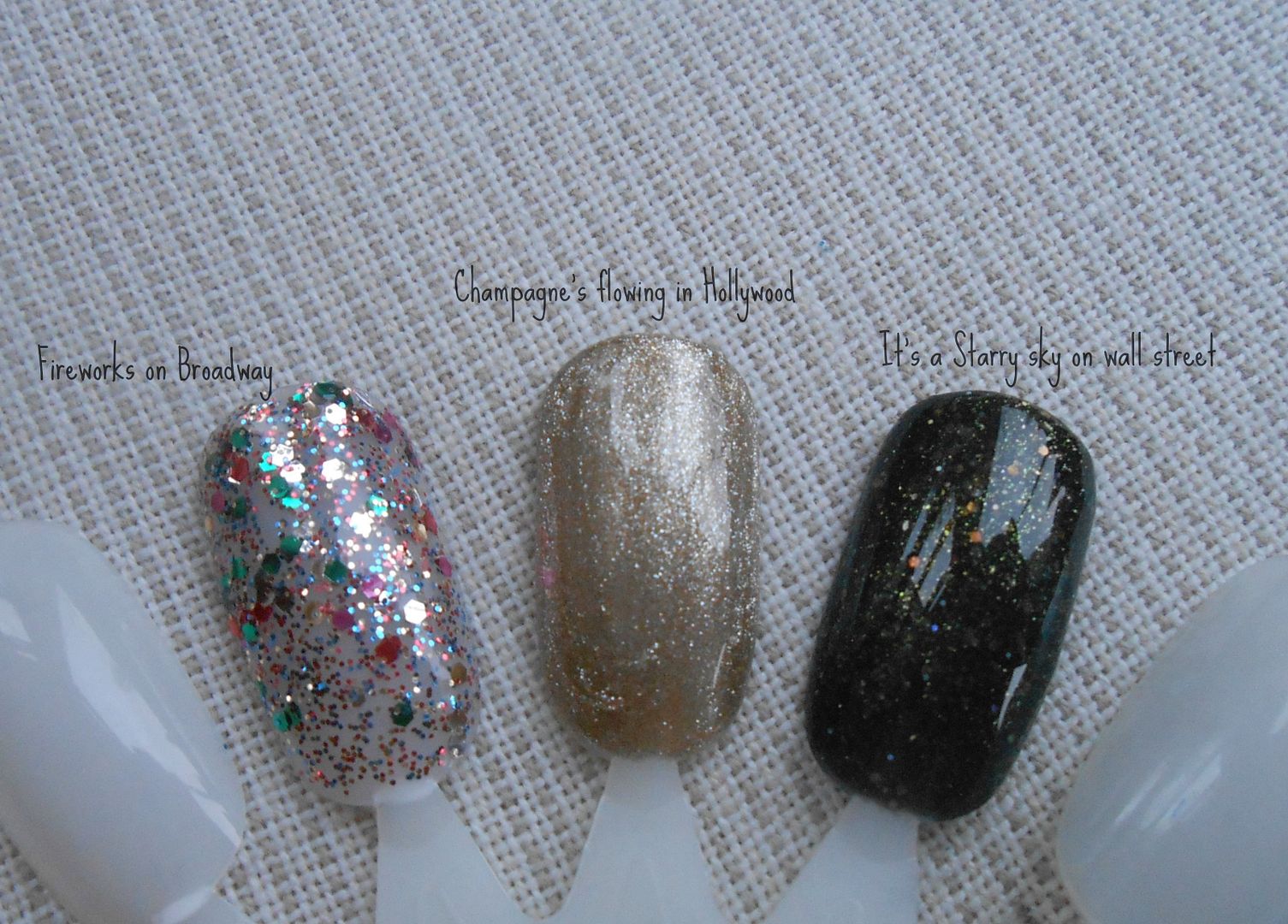 Beauty Bay is a great beauty shopping website that stocks a HUGE selection of brands such as Urban Decay, Anastasia, Too Faced, EOS, Cane & Austin, Philip B and so much more, and aside from this they also have their own line of beauty bits. This week I have been wearing a new colour from their line, 'Its a Starry sky on wall street'(longest name for a polish ever?)It's quite a festive colour ; black shot through with chunks of gold, copper and green glitter for a multi-faceted finish. As with any glitter-based shades, a few layers always looks good and for a high gloss finish & longgevity, use a topcoat. I use either Seche Vite or the Models Own Hypergel topcoat which give a gel-like finish.
The champagne colour from this range would look great on darker skintones, I think on me it makes my nails look like fingers look like nails if you get me?! The application brush on these polishes are pretty good, I've used better but for the price they are really decent polishes. So far I'm 3 days in and it's still looking good.
These are available to buy online for £5 each but you may as well spend £10 and then you get FIVE of these polishes in a gorgeous set.