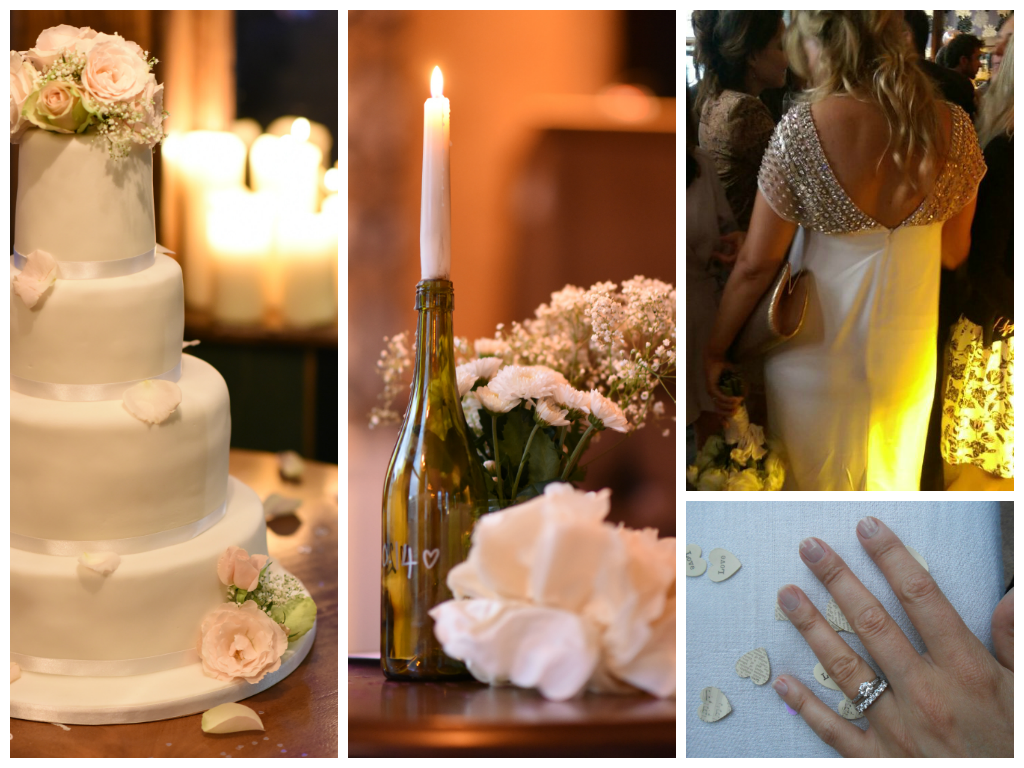 So on the 25th October I got married. I'm about to post all about my wedding makeup as lots of people seem interested about that , but thought I would share with you what I wore on my big day. You may be surprised (or not) but I was never going to wear a 'wedding dress' type outfit, I wanted it to be different and colour wasn't an issue I just wanted to find something I liked. I don't often wear dresses….I'm a skinny jean, trainer gal so it almost made it a bit easier…I didn't have any specific type/style/length of dress in mind and felt pretty relaxed about finding something to wear.
My laid back attitude was maybe due to the fact that our wedding was very relaxed, which is what we both wanted. We got married in private at a registry office with just bridal party & family present and then onto the wedding party in Primrose Hill, all of our friends were already there getting (verrry) merry. I see the panic/fury/desperation in a lot of girls' wedding prep and I'm so glad I had none of that. I firmly believe if you put too much focus about this being the 'biggest day of your life' then you just lose the fun & chilled vibe..without sounding harsh I get quite shocked when girl's say it's the most important day of their life….I've had far more important days and I'm sure I will have far more important days in the future…this was just a signing of a certificate and a party with friends.
THE DRESS. THE SHOES.
A couple of weeks before the day….yes weeks, I was still thinking about what I was going to wear and started getting a touch anxious. I ended up trying on 'just to see' a proper-ish type dress and had that instant feeling of I have to have it. It was totally unexpected, I was on my own, and the decision was made: I bought a floor-length CREAM (wtf?!) Temperley gown. It was simple, I think, but it was really nice and pretty but not maybe too typical of a wedding dress. The top panel was a sheer mesh material and it's adorned with lots of little studs, metal things and diamantes.
Next up : Shoes. I hot-footed it to Selfridges Shoe Lounge and had a selection of about 6 pairs and I could have got them all! In the end it was between a pair from YSL, Charlotte Olympia and Louboutin(sold out now in UK I think, can't find anymore on their website), and I ended up going for the Audrey Louboutin's which are super strappy, elegant and to be honest, weren't really on show much because of the length of my dress! Either way they were very special, realllllly uncomfortable, overpriced and came off after 2 hours = everything a wedding shoe should be.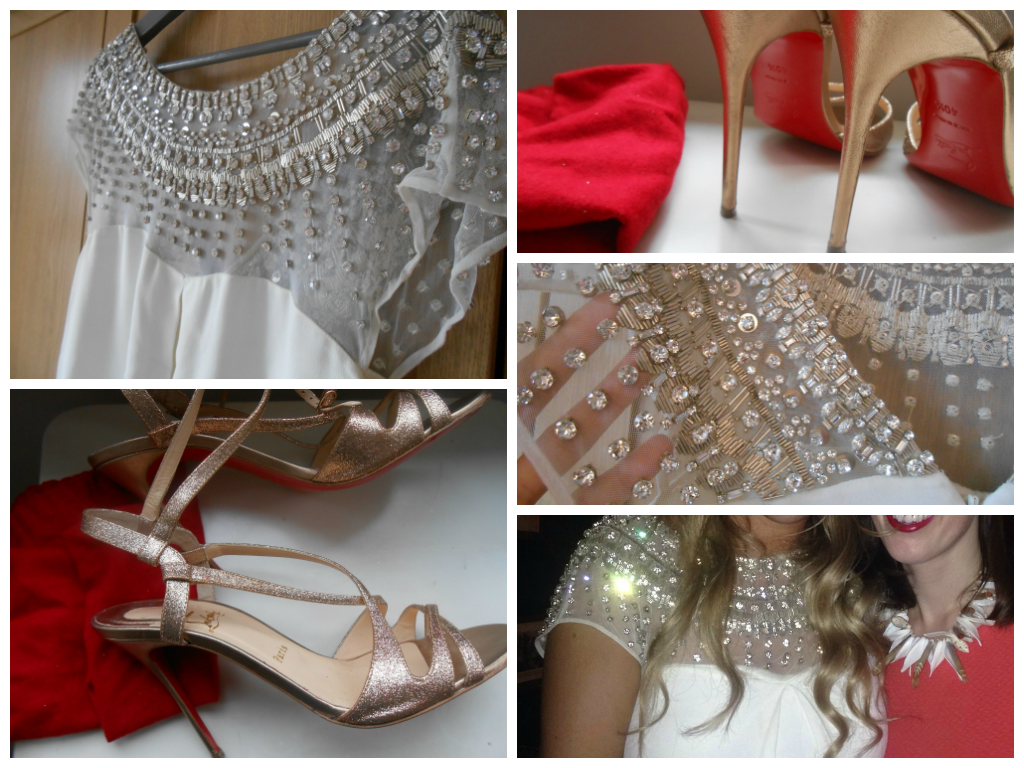 THE LAST MINUTE CLUTCH.
I Was staying at The Renaissance at Kings Cross and the night before the wedding me and one of my bridemaids who stayed with me and myself scuttled over to the St Pancras shopping bit which opens late, and I got a bag……yes the NIGHT before…..from Accessories. I actually bought three bags, decided on what one looked the best on the day (this one) and then just returned the other two. I didn't even think about these small things like a bag, but am so glad I got a small bag now to carry all my crap about in.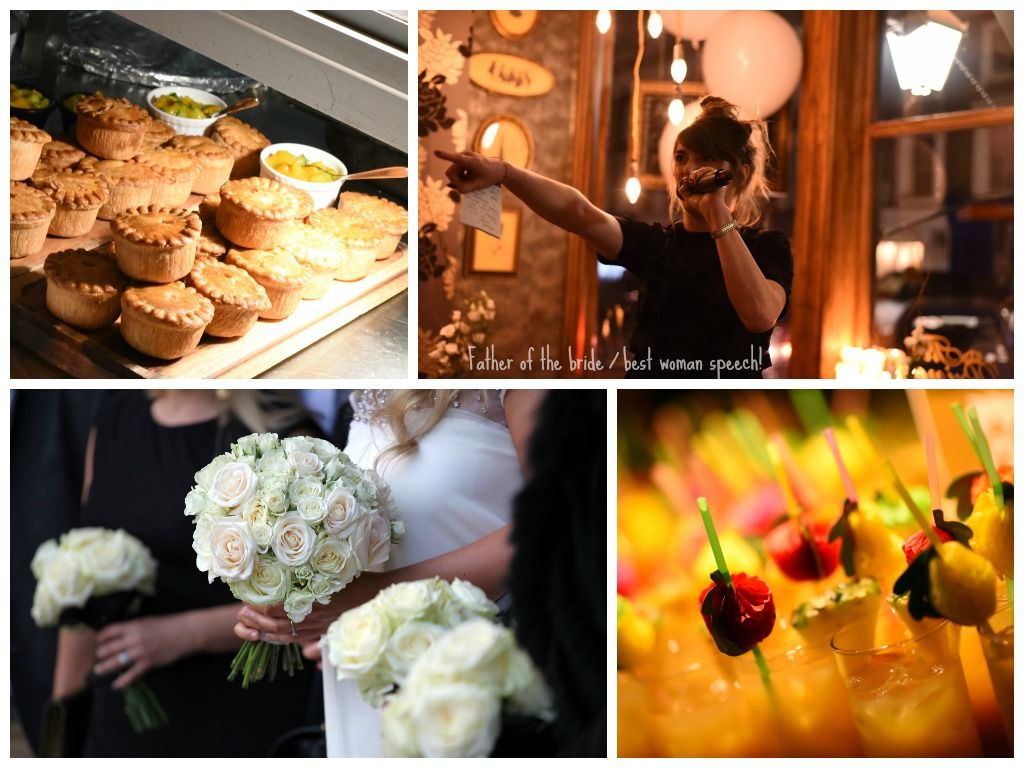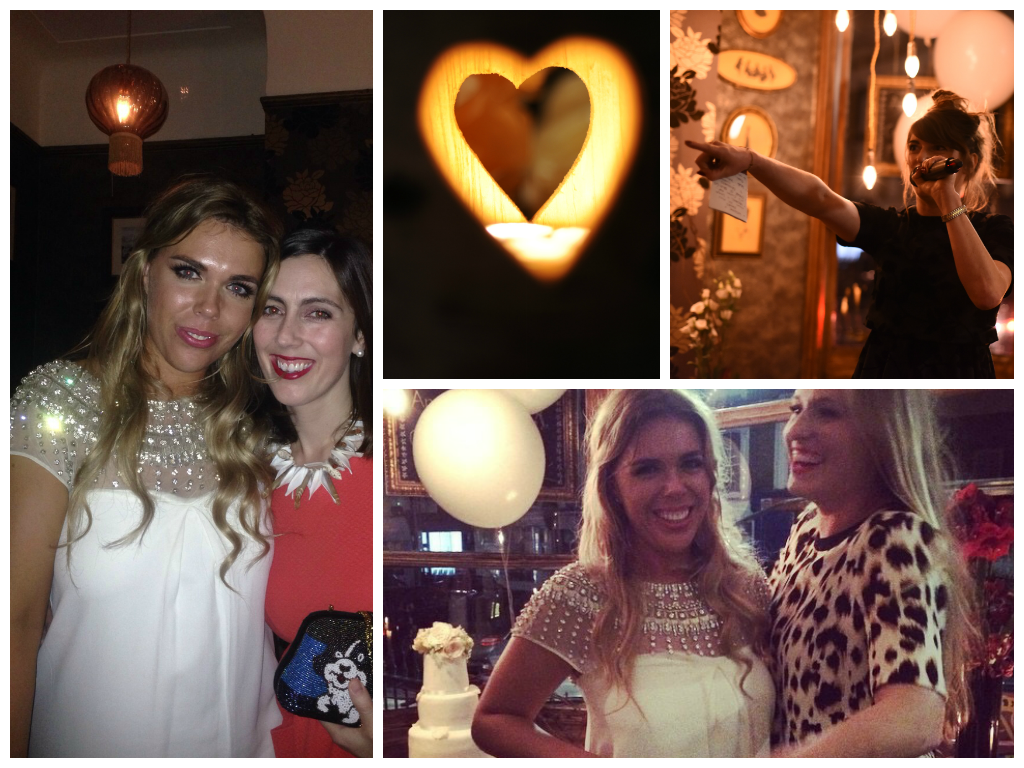 We had some 'typical wedding-ey' things such as speeches, cutting of the cake, but we passed on a lot of the traditional things as it's just not us, we wanted it to be more of a relaxed party/knees up as opposed to strict (and often boring!) formalities. I did my own version of a bouquet throw by selecting a girlfriend of mine who I think needs to be luckier in love and deserves to find someone great, so I just gave her my bouquet.
You may/may not know but I have lost my mum and dad so I passed it onto one of my bridemaids to do a speech on their part which was so lovely and emosh! Looking back ,it was all a bit of a blur, and I know most brides will say this. I wish I had more time to properly see everyone who was there, I hardly even made it to the D-floor all night!
HONEYMOON.
Me and the ball and chain went on a mini-moon straight after (I needed to get away!!) and we spent a week or so in North Wales just relaxing, walking and eating. We are going on our proper honeymoon next May where we will be doing an all-seeing, all-doing 3 week mega-trip to the USA & Bermuda.
Coming next : The all important wedding day makeup look and tutorial.