Wow, I need to become more blog organised (note to self) : I wish I could have more structure & religion to this blog and get certain posts out once a week/month, but it just NEVER happens. This is one kind of post I would love to get out of the start of each month and I am gonna to realllllly try from hereon forth! The good old 'FAVOURITES' post : A round up of beauty, makeup, hair, lifestlye products that I have been using a lot, some may be products I've had years and some are new. As I haven't done a beauty favourites post for a while this is probably spanning back for last month and the one before, hence the huge selection.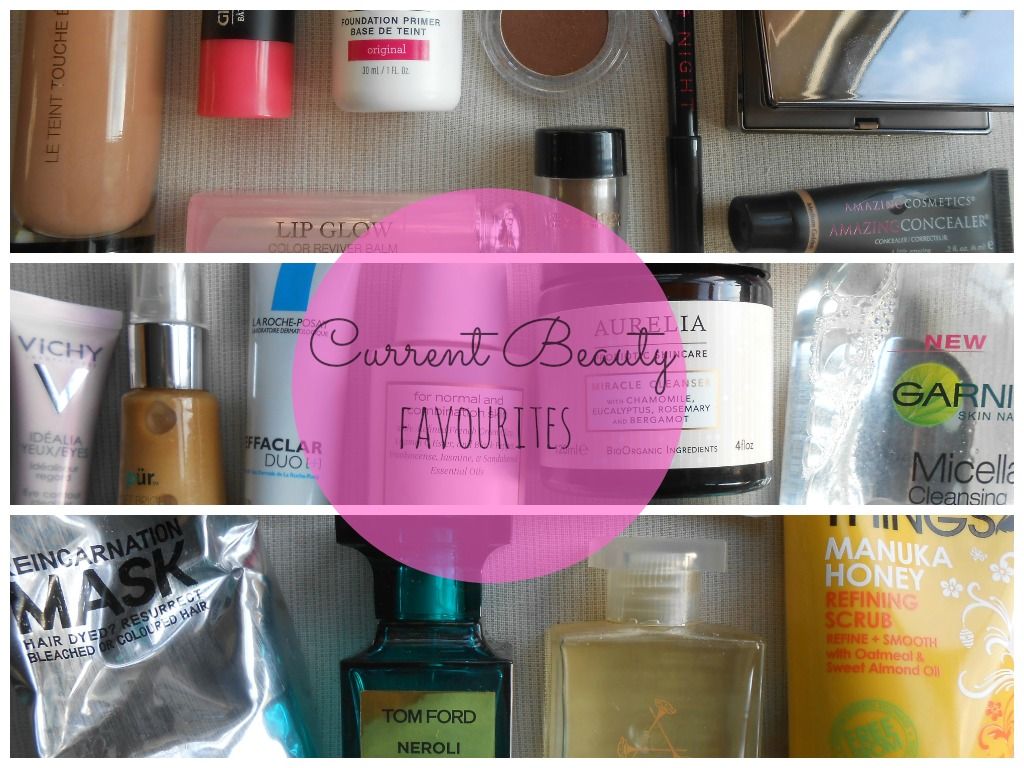 Makeup
It's as always a big mix of high end to budget makeup for me. A mention to Makeup Revolution as this is a brand I have recently been introduced to and it's really impressing me and I'm not easily sold on budget makeup brands.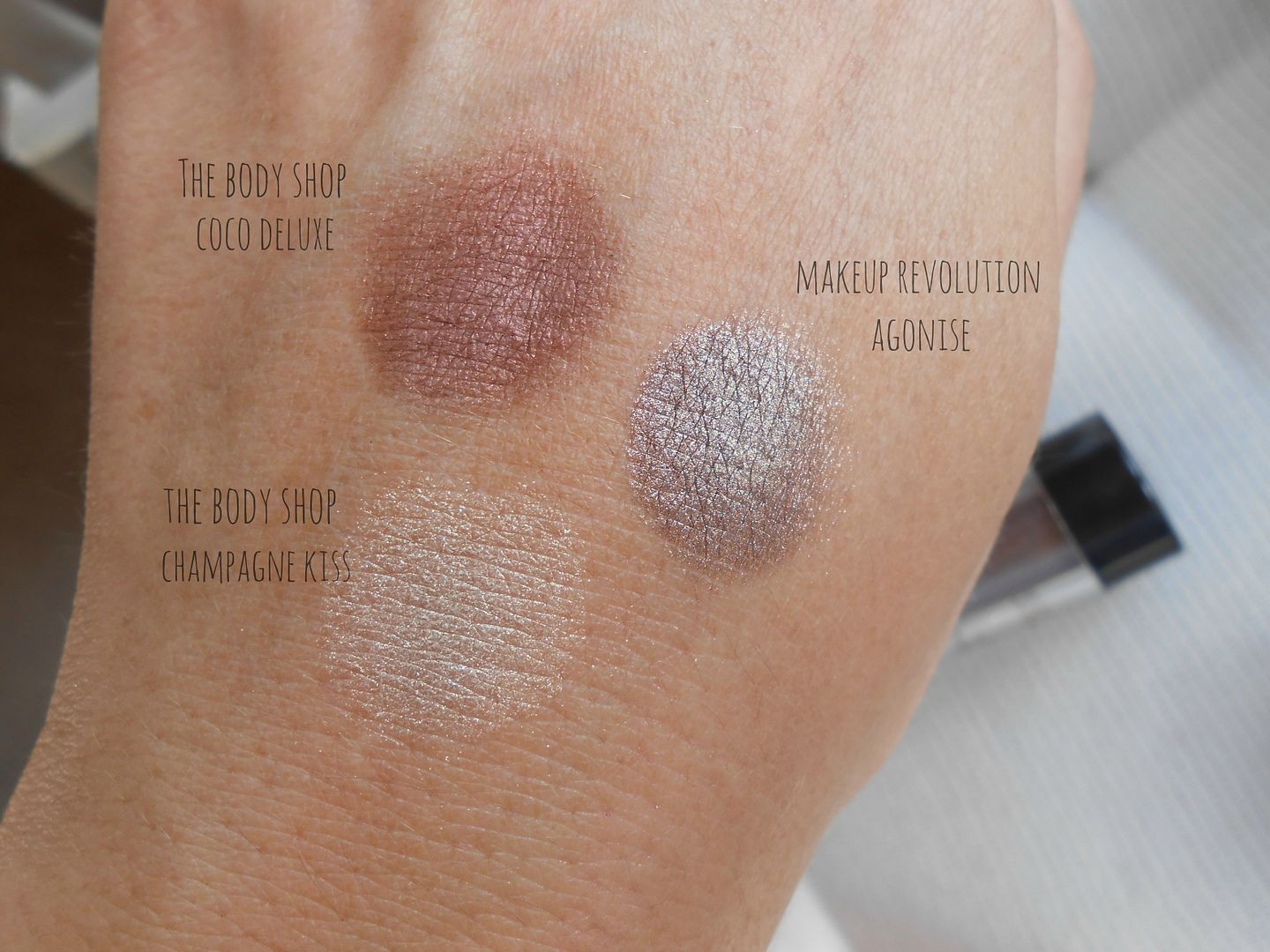 YSL Touche eclat foundation I purchased this a couple of
months ago and I am absolutely loving it right now. One of the best
foundations I have used in ages and it's my 100% go to for perfect
looking skin. I think this could be THE wedding day foundation.
GOSH giant cream blusher* I received this at a press
day and used in in a LFW-inspired makeup look recently, and I haven't stopped using
it since. Beautiful colour & texture. looks super fresh for everyday
makeup. A touch of YSL foundation and a dab of this gives natural
glowing makeup. So quick and easy to apply. This shade I am using is called 'Pink Parfait'.
Bareminerals foundation primer I have had this for years and had kind of forgotten about it and not bothered with it much. Then I was having the makeup chat with another makeup artist and she absolutely raved about this. I scuttled home, dug it up and started using it again over the summer and I am addicted. It smoothes my skin and refines pores without that overly-siliconey feel which I hate in my primers.
Dior Lip Glow This has nearly run out and has had a good innings. It's a hybrid between a lip balm and a colour and leaves my lips really glossy, plump and hydrated. It develops a natural colour on your lips so works on everyone.
Makeup Revolution Pure Pigment 'Agonise'* This is a fantastic dupe for the MAC pigments which are about 300x the price. Ok I've just checked the price to see and actually I am completely blown away – these are just £1. For that price, they are utterly flawless and you must try them NOW. I have a few more of the golden shades and all of them pack a beautiful 3D punch of colour and I'm floored by the pricetag. Lots of reviews coming from this fab new budget makeup brand. Check out the other 24 shades of the Pure Pigments here.
Body Shop eyeshadows* In shades 'Coco Deluxe' and 'Champagne Kiss' The textures are beautiful and the powder is easy to blend and move on the eye. These two colours compliment each other perfectly and are the winners for blue and green eyes.
Makeup Revolution longwear eye pencils* These, again are another product from this brand that has left me slightly speechless. These are soft, creamy and they do not budge. Full review here.

Urban Decay Naked Skin finishing powder A powder for setting makeup that doesn't look or feel like your typical powder. No cakey feel or finish and leaves an HD flawless finish. In the summer, my bases are always lighter and this powder complimented my more natural look perfectly.
Amazing concealer* A super-concentrated concealer for face and under eyes. Full review here.
Skincare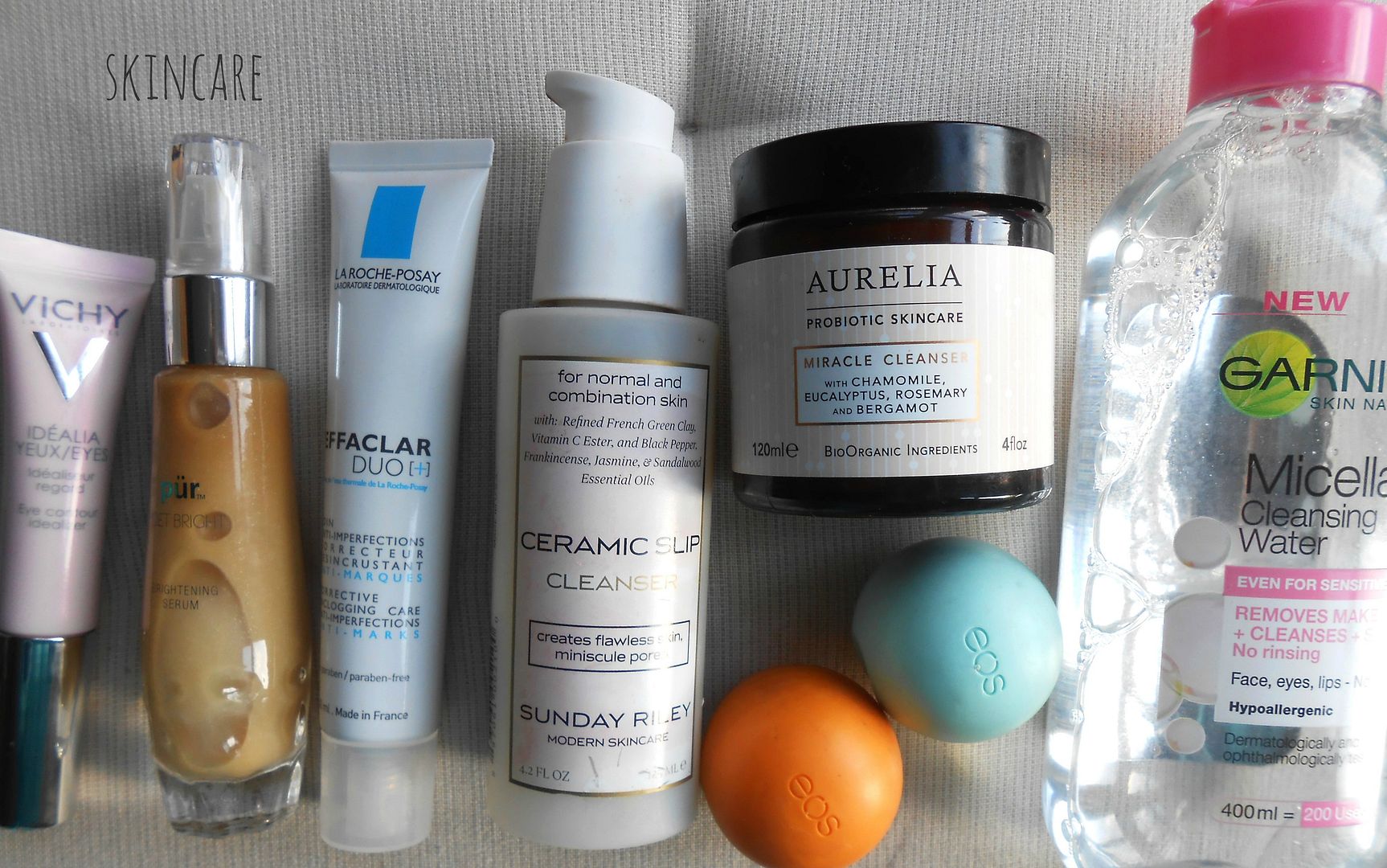 Vichy Idealia eye cream* A great new eye cream I have discovered. Full review here.
Pur Get bright Brightening serum* I have only used this for the last couple of weeks but I have noticed a positive change in my skin and this is sticking in my routine for the time. All about evening out the skin tone and texture with it's powerhouse of brightening extracts including Vitamin C.
La Roche Posay Effaclar duo I had been invited to the launch of this but was unable to go. Once I started reading other bloggers' reviews I was sold, so I went a purchased this in this high street beauty haul. I have been using it over the whole summer and it is great for my combination, slightly congested skin. I use this as my day cream after serum.
Sunday Riley Ceramic Slip cleanser I use this as my AM
shower face wash. Absolutely love it, I bought this a while back but
was biding my time to finish up some other cleansers. Quite pricey but I
think absolutely worth it for combination/oily skin.
Aurelia Miracle Cleaner* Unreal. First Love. My favourite. Full Review here.
EOS lipbalm I remember this little egg-shaped lipbalms when they sold them many years ago in Space NK. I've seen them popping up all over the place and picked up a couple in Urban Outfitters over the summer. They are so cute to look at and I love using them. The actual balm is great too ; made from organic ingredients and hydrates the lips without greasiness which I can't stand. LOVE the mint flavour.
Garnier Micellar Water A hugley hyped up product since it launched. It lives up to the hype and I've NEVER used a micellar water THIS good for THAT price. The best on the high street. Full review within my micellar water feature.
Bath/Body
BLEACH LONDON Reincarnation mask This summer I bleached my hair, and then I went pink, and then I went peach…and this carried on for months. (I am now in a blonde, black-rooted hybrid mess right now)
Due to this I spent an absolute FORTUNE on hair masks (you would cry at the amount i spent on one underwhelming mask), I have 7 new ones I have purchased from Aussie 3-minute miracle through to eye-wateringly expensive ones. The BLEACH London mask was reccommened to me by Big Fashionista through Twitter. I went and got it, and it's really, very good. Super nourishing and softening to my now-brittle, parched hair. One of the best I have discovered. I will be doing a full feature on my hair mask woes and you can have a look at all the other ones I have tried.
KIKO hand balm* My
cuticles are always cracked and I bite them unknowingly through anxiety so they get so sore and awful. I use a
combination of cutical oil (Jessica Phenomenon) and this KIKO hand cream. I try and keep it either in my handbag or bedside so I can constantly slather it on to soothe my hands. This will be a winter must-have for me.
Tom Ford Neroli Portofino This
was a strong summer fragrance for me and my Ibiza scent! One of my
favourite all time fragrances. NOT going to be my wedding one though as I
have got something new for that. Way expensive but a luxury to have.
Aromatherapy Associates 'Inner Strength' Bath & Shower Oil It's
no secret I am an AA addict and I have I think EVERY single one of
these amazingly aromatic bath oils. This is the newest one from them,
over a year old still, but it's the bath oil to turn to in the evening,
when you are feeling abit emotionally damaged and drained. The essential
oils of Clary Sage, Frankincense, Cardamom, Vetivert & Geranium help to restore calm and positivity. I add a capful into my bath along with a couple of candles in the
bathroom and I am peaceful 7th heaven. IT WORKS.
Good Things Manuka Honey scrub* I
used this a lot pre-Ibiza and after to maintain the tan. Recently I
have been using this once/twice a week to keep my skin nice and smooth –
it really makes a difference!! It smells edible and is also a really natural, chemical-free scrub too. After scrubbing in the shower I follow
with a nice hydrating oil or cream to leave my skin hydrated and lovely.
Phew, and breathe. A hefty round-up of beauty things from me. Any of your products here? Maybe somethings you didn't love as much as me? Have you any must-have new finds that you can share?