A bit late on this one oops,but kind of planning a wedding at the moment! However, I thought I would share this with you as I really love this month's Birchbox offerings and the important collaboration.
October : This month happens to probably be the most busy/stressful that I may ever have. Aside from things that have happened recently, it's my birthday next week, my late mum's birthday the week after which will be very hard, and then my wedding! I have so much going on I feel close to imploding but I know everything will be ok once this month is over. Kind of apt that the theme of this month's Birchbox is all about focusing your WORK/LIFE balance with a 14-day planner to kickstart your journey of getting sh*t done and re-motivating yourself in numerous ways.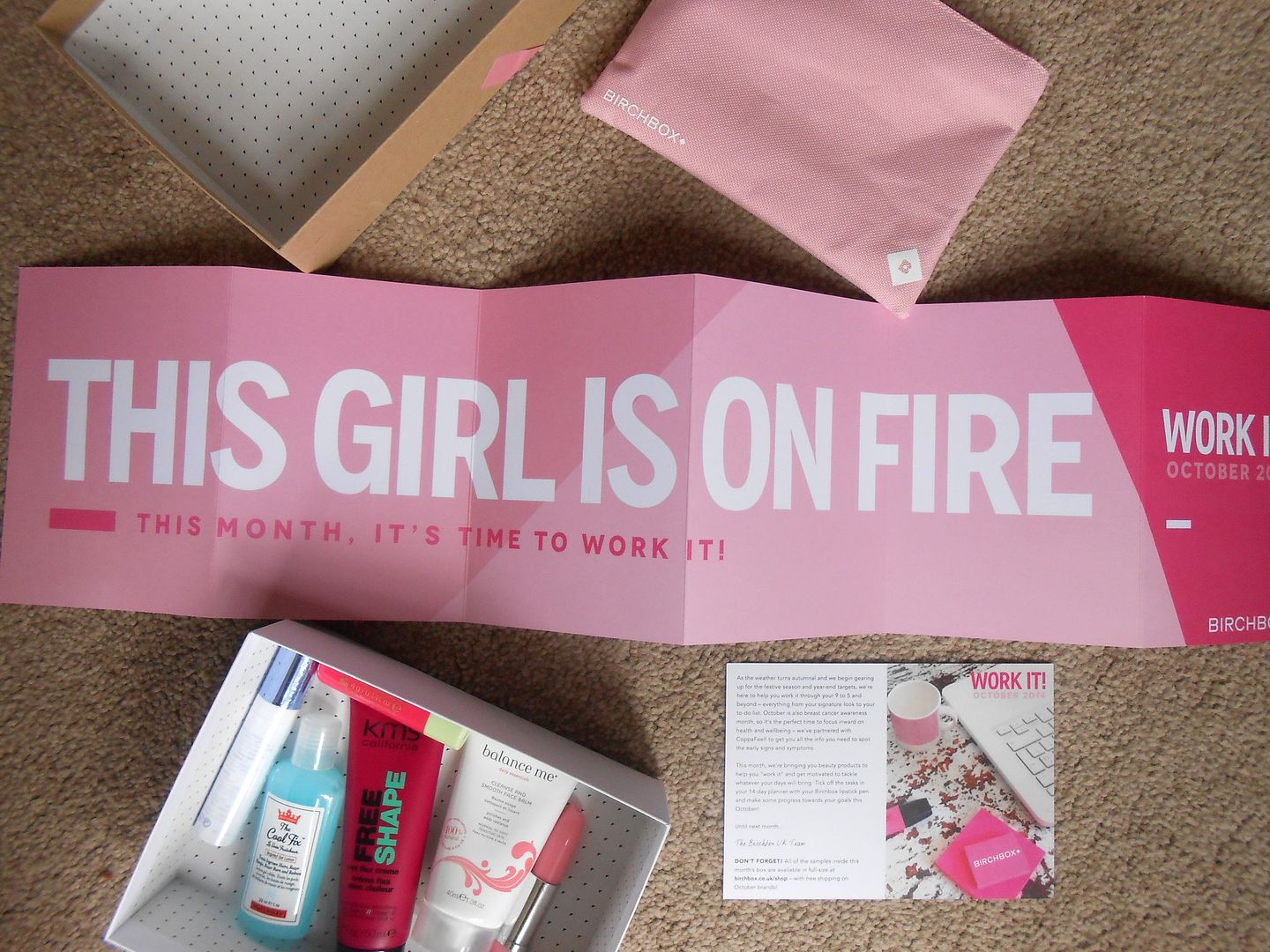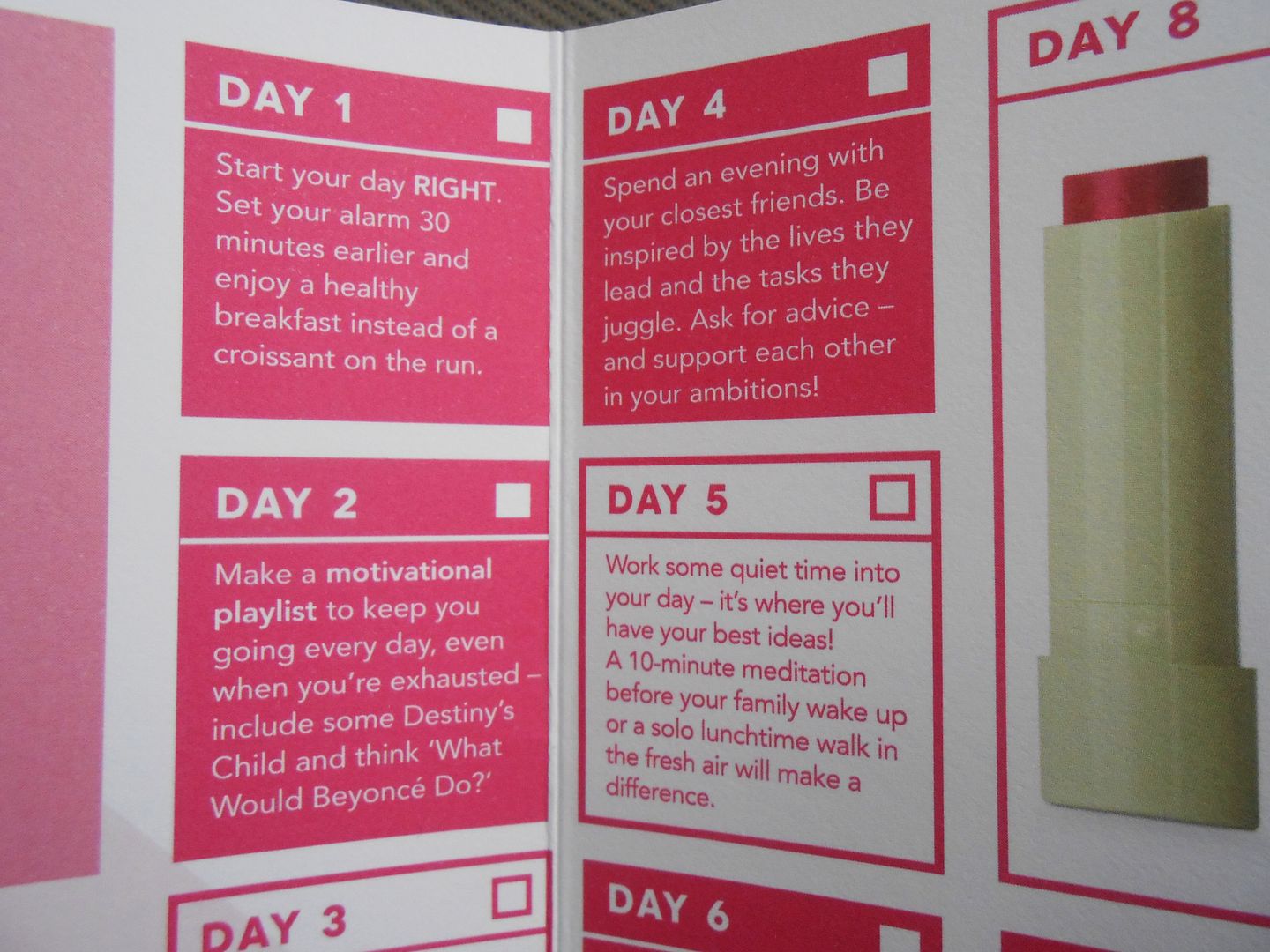 Of course, everything is very pink-themed as October is also Breast Cancer Awareness month so Birchbox have also collaborated with 'COPPAFEEL' which is promoting ladies to check their breasts to spot any early signs of cancer. Remember the earlier you find anything, the more likely your treatment will be successful and this is a fact.
CHECK THEM TODAY…PLEASE.
(further info/ how to on their website linked above)
Inside this month's Birchbox: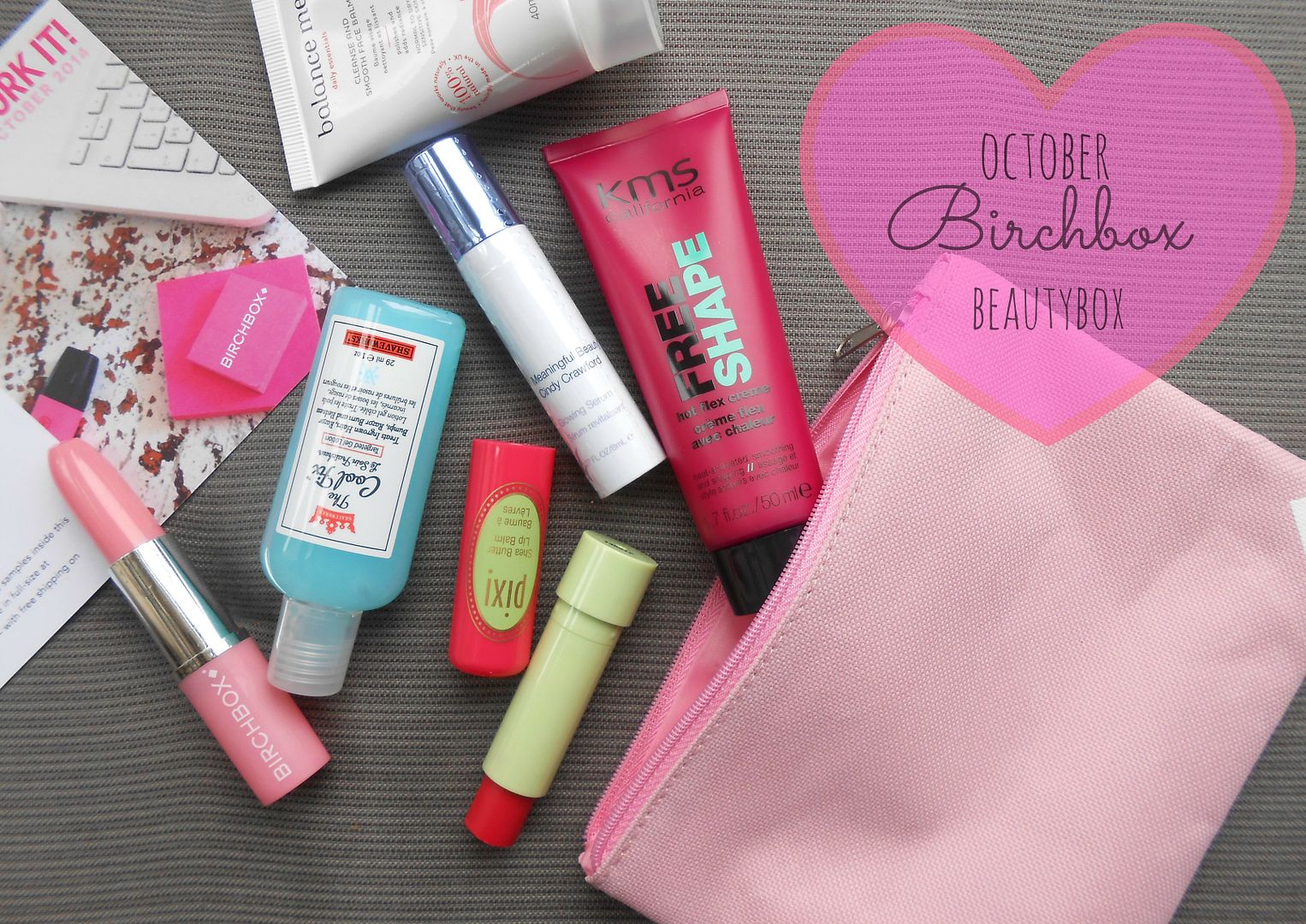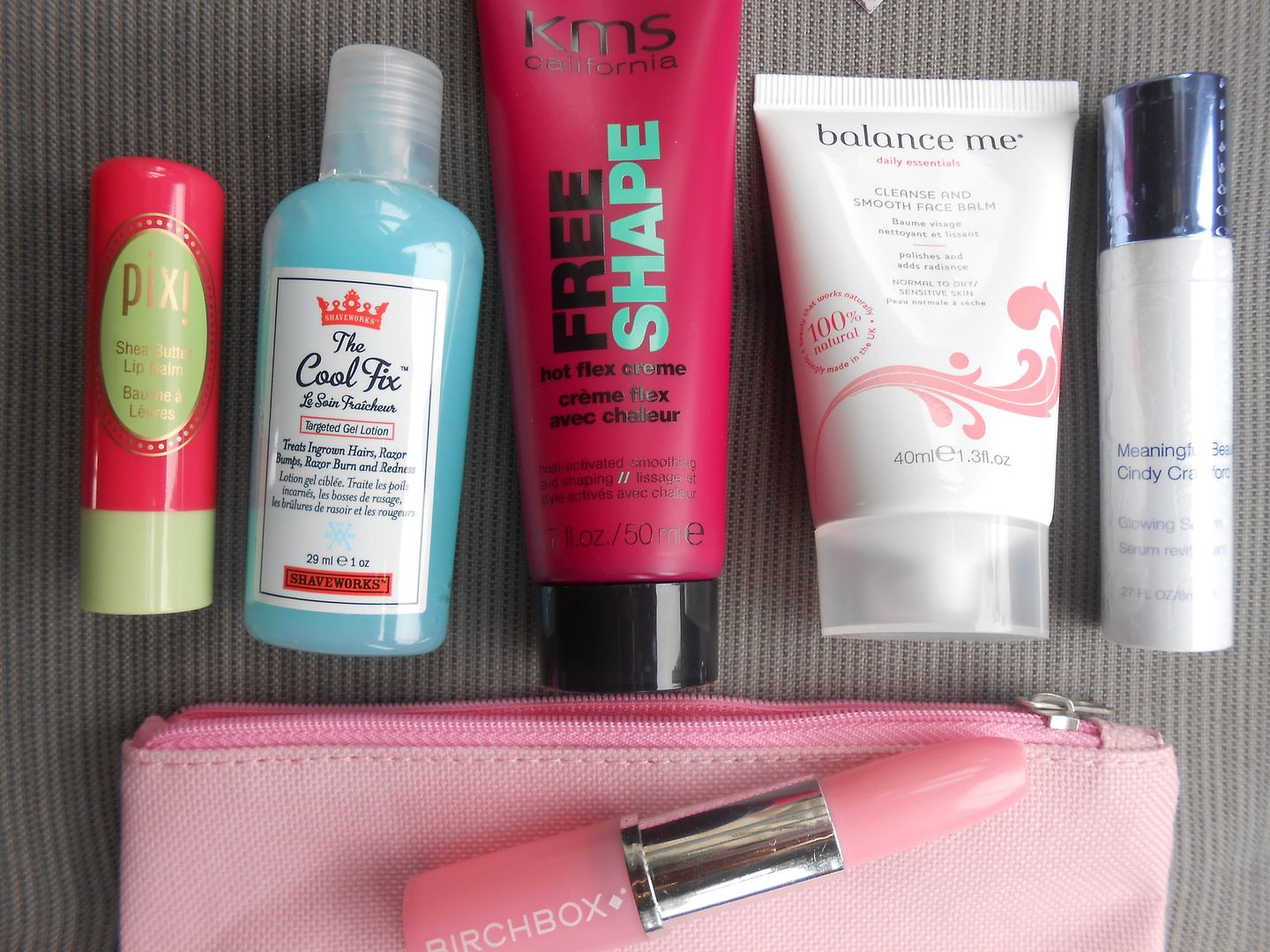 KMS California | Free Shape Hot Flex creme. This is a styling cream to reduce frizz and smooth the hair. now this is something I probably personally won't use but fortuntaly this is my fiance's favourite hair styling range and it has been swooped up pretty swiftly by him, and I can safely say he loves it.
Shaveworks | The Cool fix. This is a gel I am familair with and actually have already! Girls may think it is solely for men as it is a cooling after shave gel but it is also a fab treatment for ingrown hairs and bumps. Great for girls to use with any of the above problems, and can be used after waxing to prevent further ingrown hairs.
PIXI by Petra | Shea Lip balm. This is a really cute tinted lipbalm which I have dozens of at the moment. Perfect for dry winter lips and added a touch of glam on the go.
Balance Me | Cleanse & Smooth Face balm. I used this natural cleansing balm a good few years ago but didn't get on with it that well. I am a huge fan of the Balnce Me skincare range though so will give this another try…I also believe they have re-formulated it so I will keep you posted if I find it better.
Meaningful Beauty | Glowing Serum. A brand, the only one actually, I have never heard of in this month's beauty box. On further investigation, it is a range created by Cindy Crawford with the help of Dr.Sebagh..HELLO! Can't wait to give this a go. I am amongst a bit of a skincare routine at the moment so will give this a try post-wedding….just in case!
I cannot dismiss the cute Birchbox lipstick pen, which has been thrown in there to help conquer your to-do list. i have pens and lists all over tyhe place. Lists are my life, this month they will be refined, honoured and conquered!
Please visit the Birchbox website to find out more info how you can sign up to receive this brilliant boxes once a month. They also are fast-becoming my favourite online beauty shopping destination. I thought they just sold boxes, but they do SO many different brands : like hundreds, including Benefit, O.P.I, Eyeko, Bioderma, Korres, Nude, Weleda and hundreds more!