There are five new lipstick shades in the new ATOMIC LIPSTICK* collection from Makeup Revolution and all are pretty dramatic shades. Aside from the red, they are definately for the more daring lipstick wearer. The textures of these is similar to those I have tried from Makeup Revoltion before : semi-sheer with a reasonable amount of wear, they have a slight glossy finish.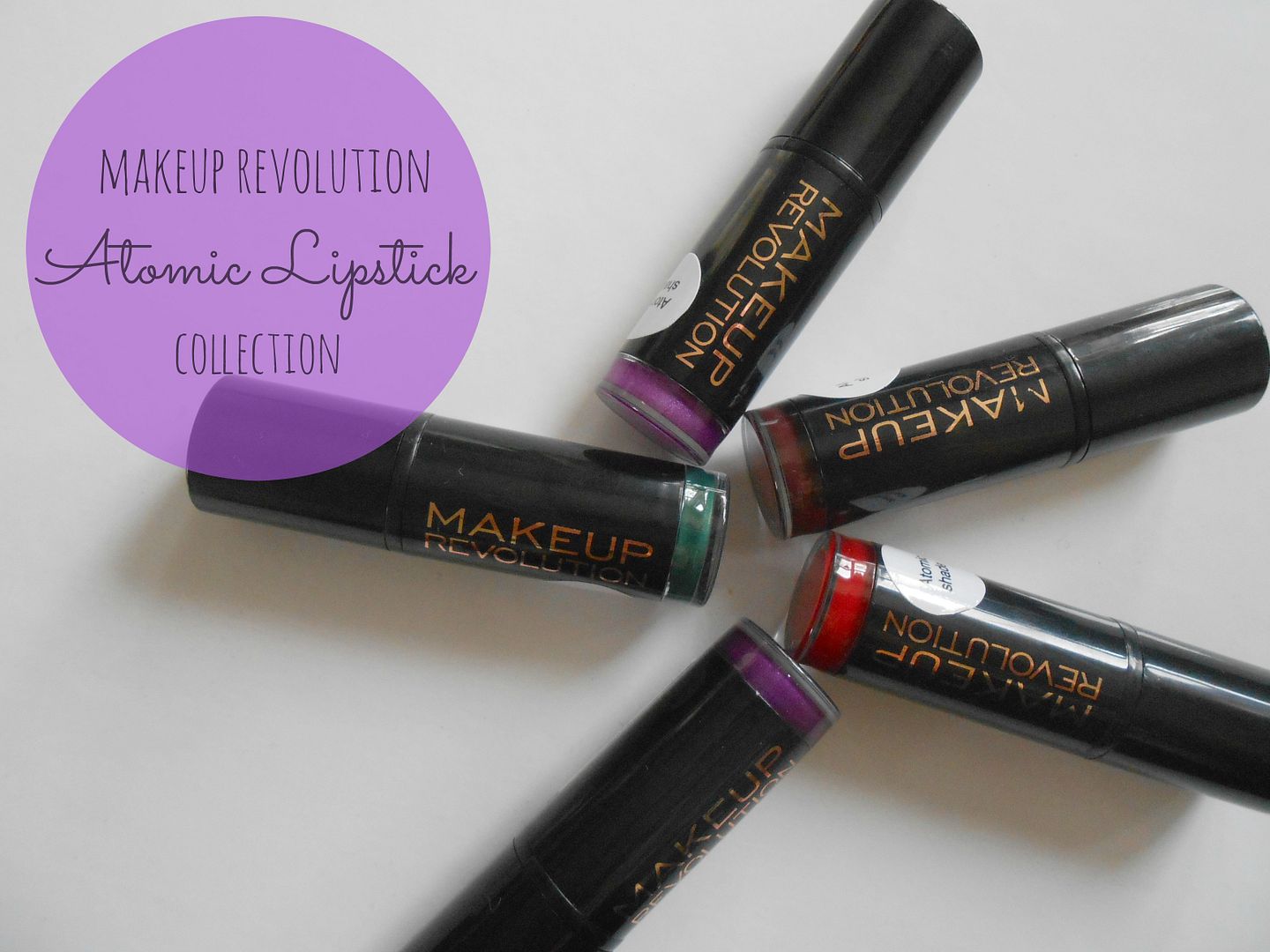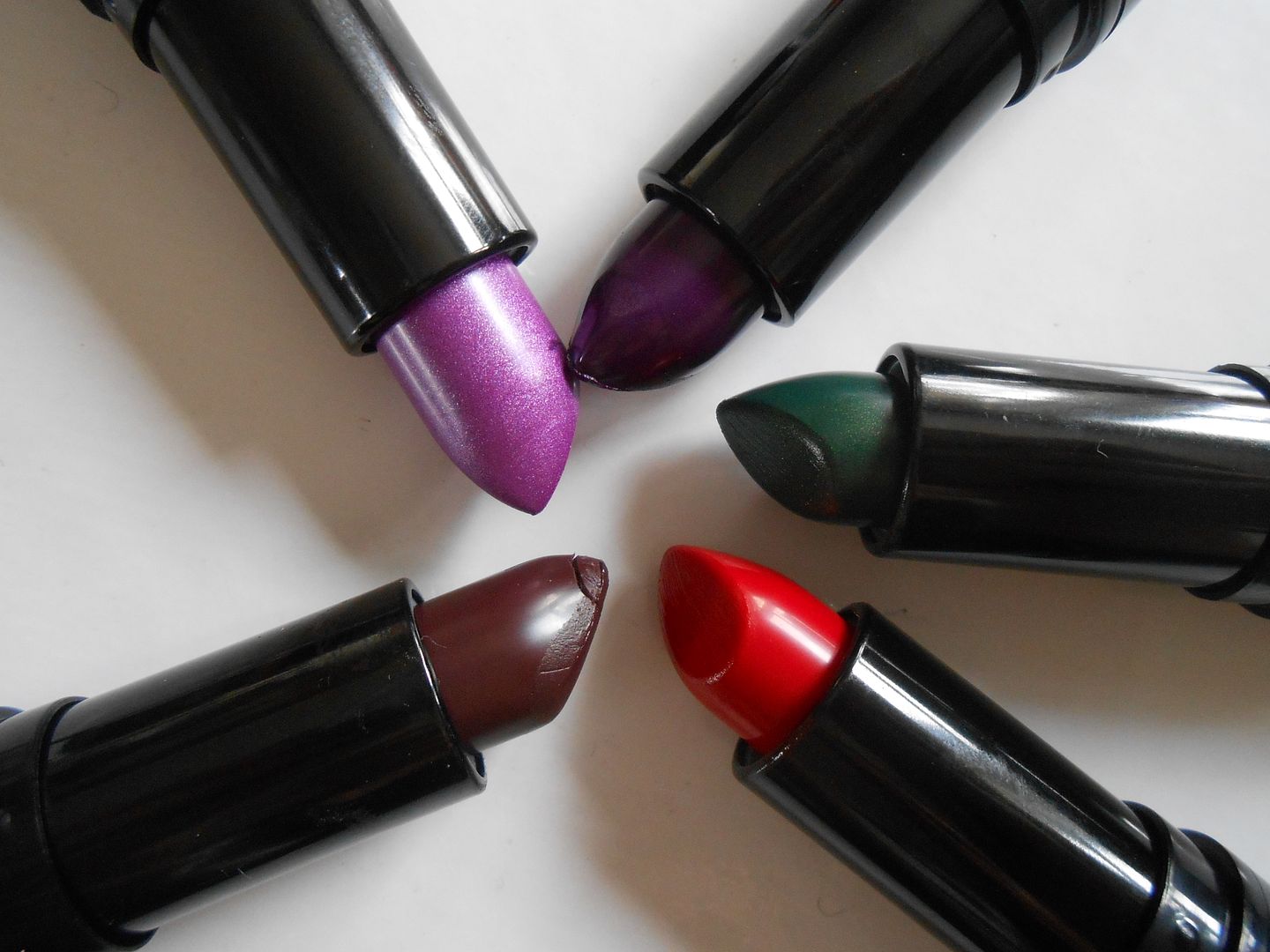 The five Atomic shades: Ruby, Serpent, Make it Right, Make it Tonight & Make Me Magnificent. I have swatched them all below and go them on my lips so you can see the true-ish tones of these lip smackers. My personal favourite is probably Atomic Ruby or Make Me Magnificent.
So, a good way for the not-so-brave to try out those colours you may *think* you will never wear. Rather than splashing out £17 or thereabouts on something like Illamasqua's Apocalips shade, you can get this whole bunch of experimental shades for just £5 ; That's right,these are just £1 /each! It's really nice to see these more unusual shades now available more readily (and cheaply) as opposed to 4 years ago – when it was really only the very niche brands or makeup artist specialist brands where you could get these types of shades.
Are these something you would like to try out or a no-no for you? Join me in the alternative lip colour revolution!
These are available online now.