The latest launch from KIKO cosmetics is inspired by the gorgeous, quick-witted and super glamorous Bond girls. The 'Daring Game' collection* is described as a strong, sophisticated range that demands the attention of everyone in the room. *HELLO!* The packging is the main hint towards this inspiration as it's all casino-inspired reflecting roulette, card decks and dice.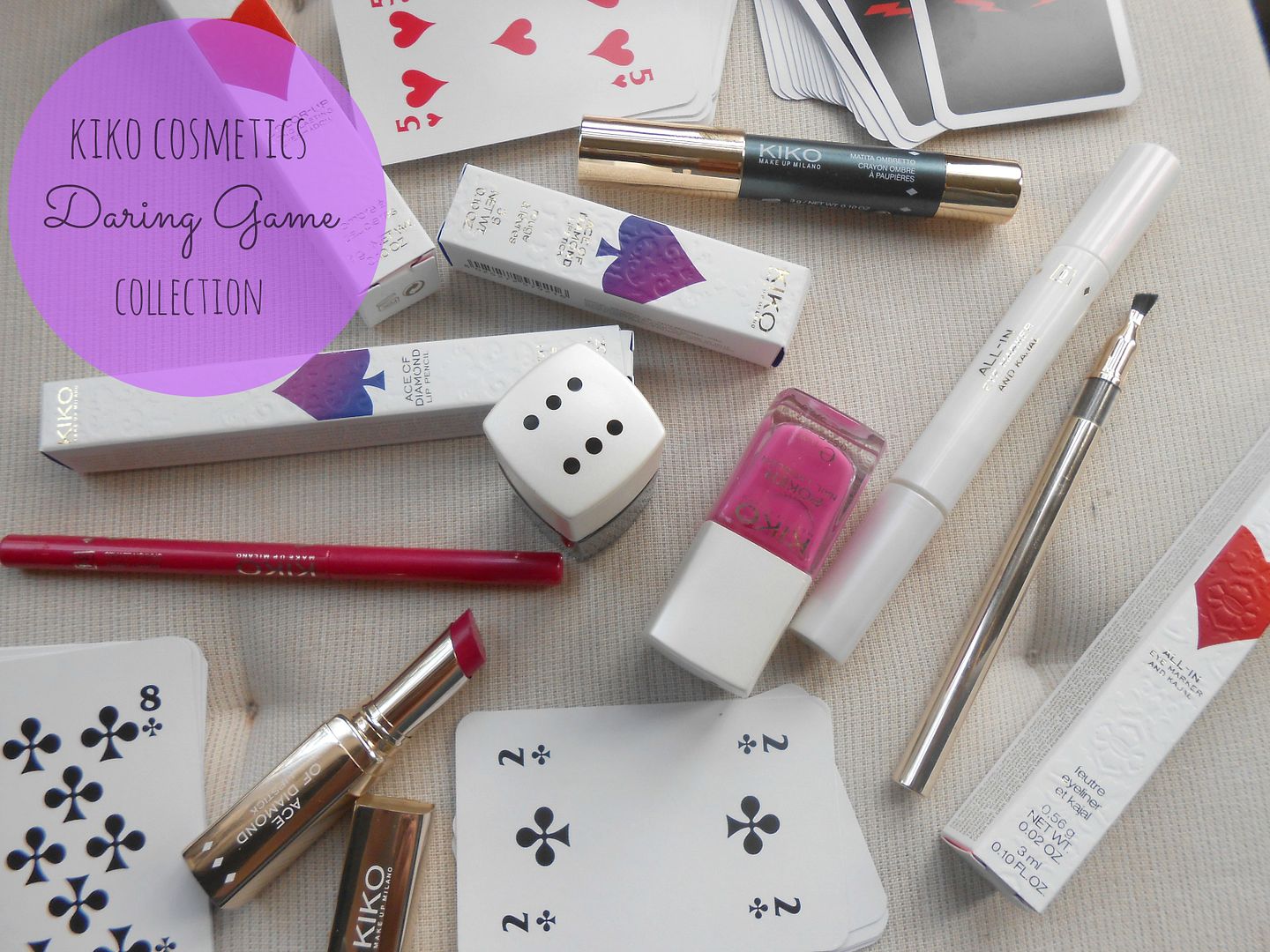 As always with KIKO, the collection is very substantial with a huge selection of limited edition products including bronzers, blushers, a face brush, eyeshadows, lipsticks, glosses and nail colours. I have a handful of these new products so will show you the bits I have been using the most.
All-In Eye Marker & Kajal:
This is a super-sized, double-ended eyeliner with one side being a typical felt-style black liquid liner, and the other is the old-school conical style black kajal eyeliner. You can gain perfect precision using the liquid liner, and it's super black which I love. The kajal-end is very soft and good for creating an easy and quick smudgy smoky eye look – A bit easier to use if you are not overly confident with makeup appliation and perfecting that feline flick. [£9.90]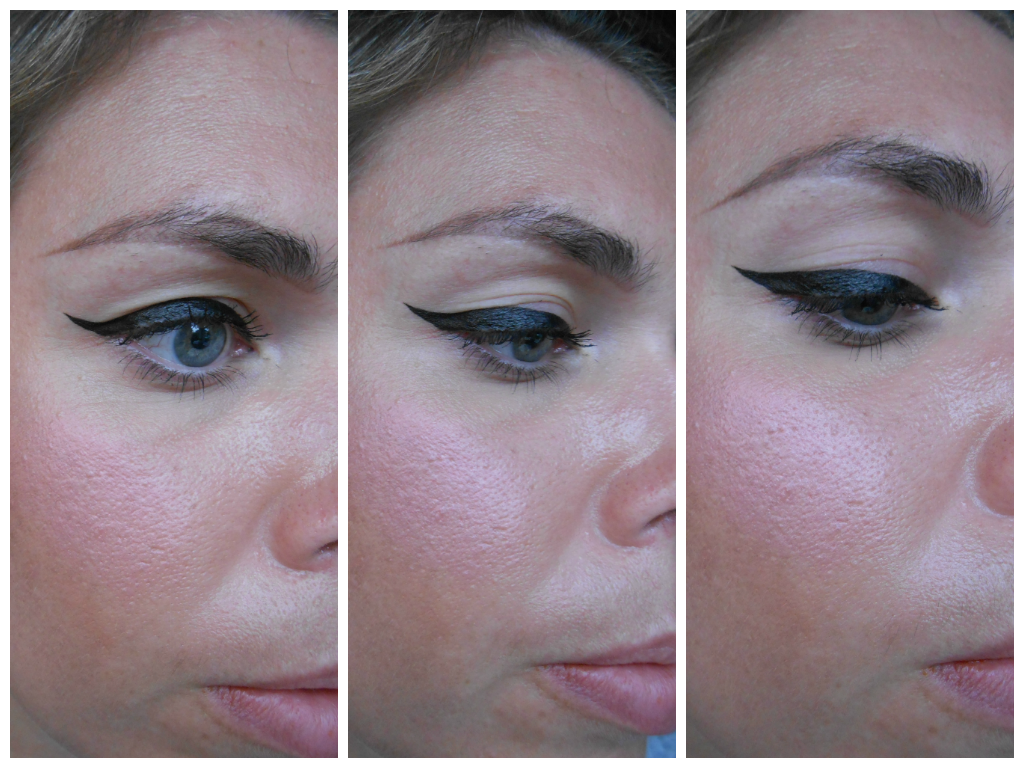 Mystery Smoky Eye Pencil:
Verrrrrrrry soft pencil eyeliner, so much so that you will use it up quite quickly I fear as I have had to sharpen it after every use. I have shade 17 which is a muted bronzey gold with a bit of shimmer. If you are familiar with the By Terry kohl eyeliners, this is a pretty spot-on dupe for the no.2 (Brown Stellar) which I also have. Due to the softness of this pencil they are easy to blend out and smudge with the angle brush on the end. [£6.90]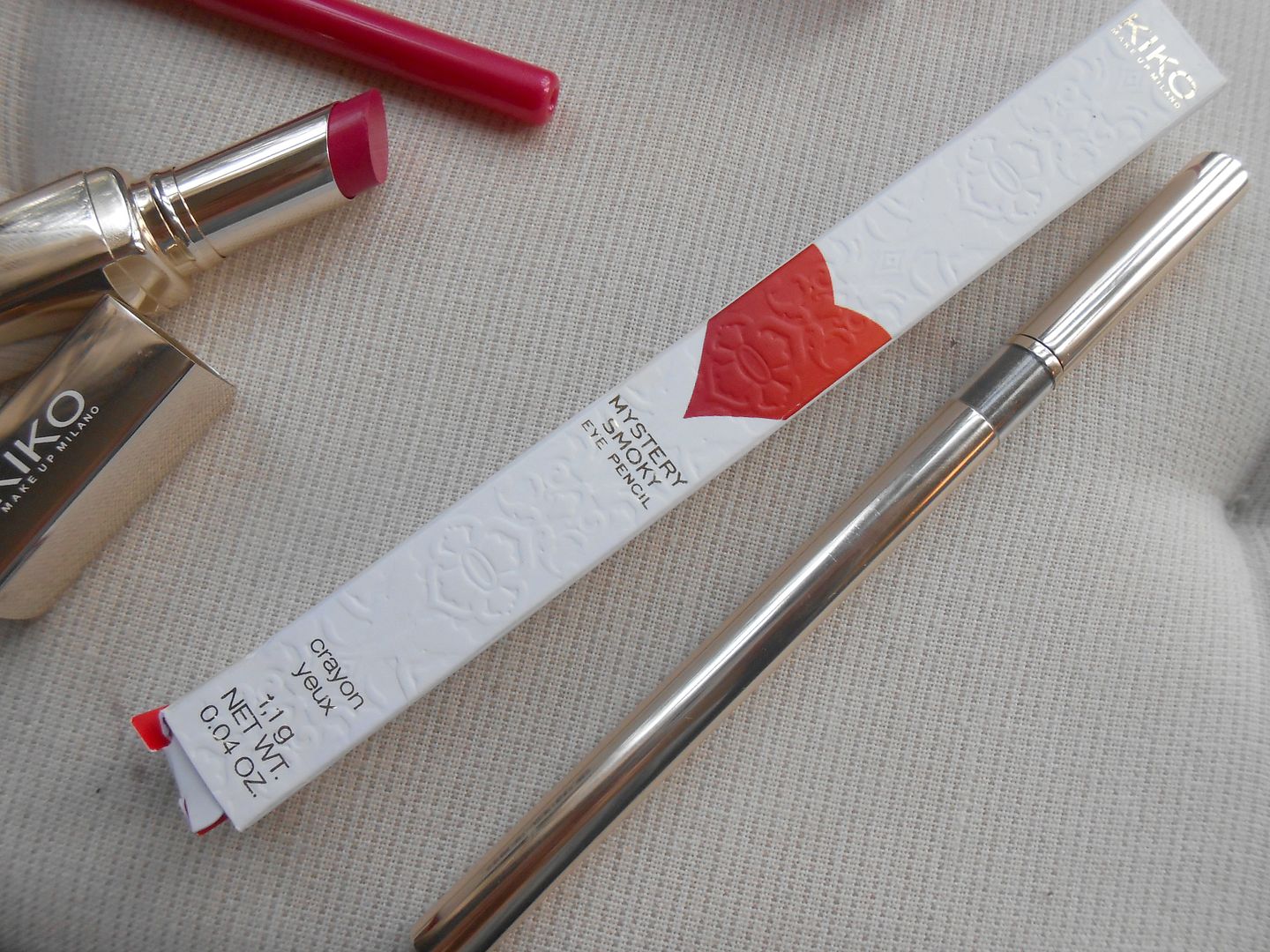 Ace of Diamond lipliner & lipstick:
These both come in 6 complimentary shades, and I the 34 'Active Fuschia' for both which I am wearing below. The lipliner is nice and creamy, enough so you could actually wear this all over the lips as a longwear colour. I layered this all over my lips and then topped over with the lipstick to give a more satin finish. I haven't work this kind of berry-esque fuschia pink for a while and I am loving it! A lipstick can make such a difference if you are feeling and looking a little drab : an instant good-mood catalyst. Lipliner [£5.90] Lipstick [£7.90]

Poker Nail Laquer:
I am obsessing slightly with the 06 Shade which is basically a black. I say basicaaly because when I first wore it I kept thinking it had a slight tinge of blue/petrol colour through it. Maybe I am going crazy and losing my eyesight but whatevs, I love this colour and forgot how chic a brilliant glossy black can look on shorter nails. UPDATE: I'm not going mad, I just looked on the website and this 06 shade is called 'Slick Bluenoir' . The Poker Nail laquer comes in 6 shades.[£6.90]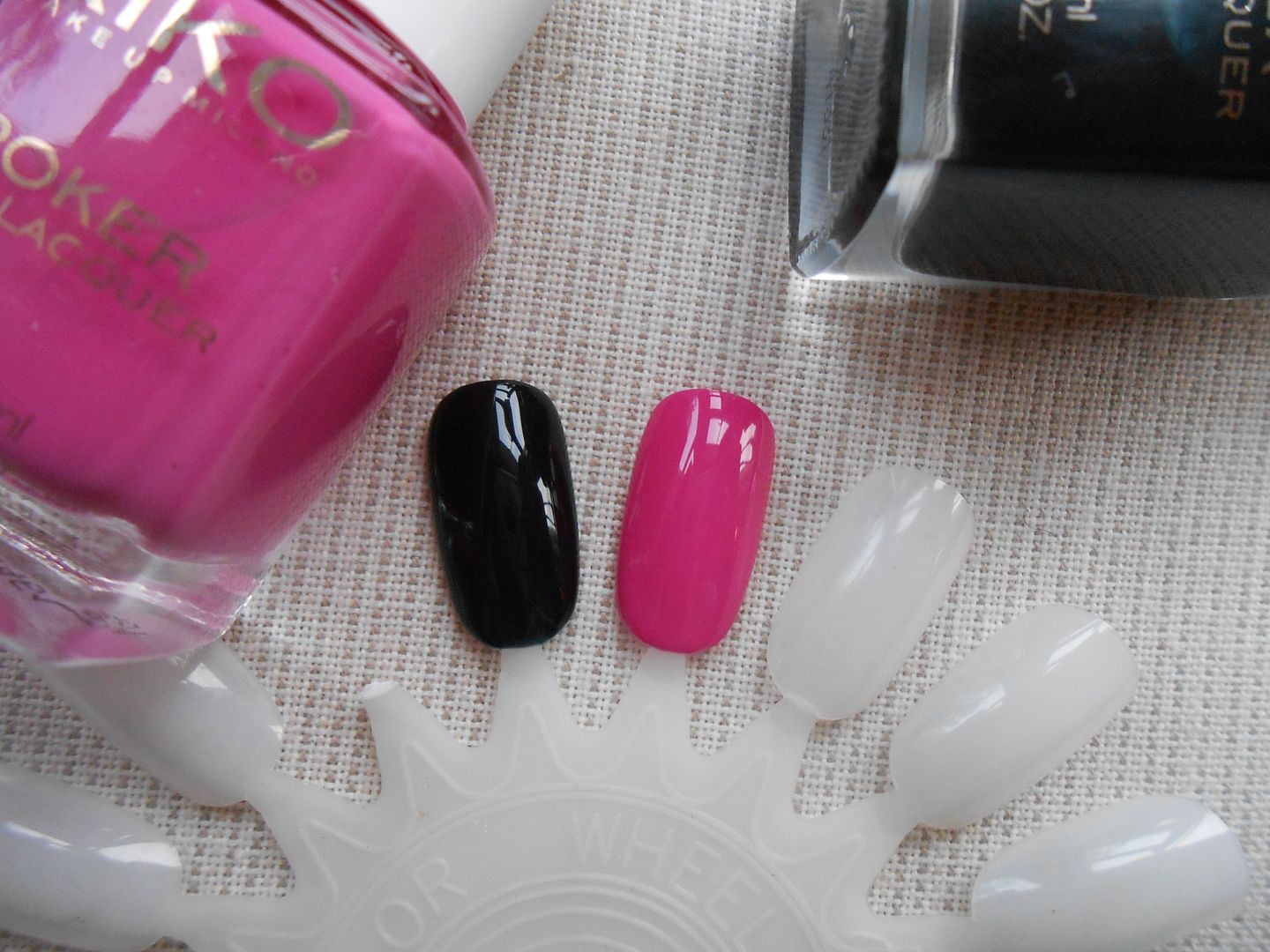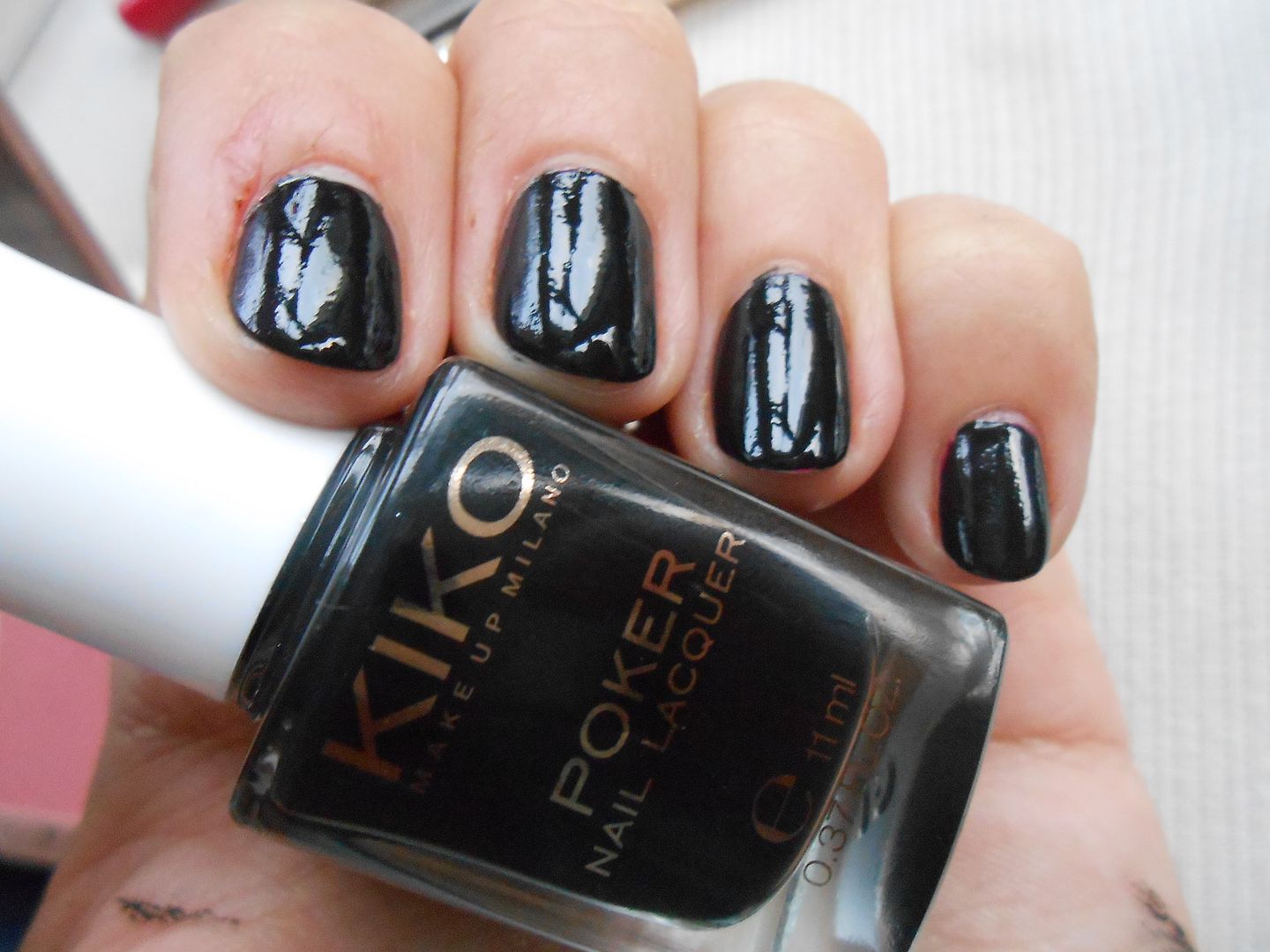 What are we feeling about the KIKO Daring Game collection? They have way more products so go and check the rest out online. I am a huge fan of KIKO because of the price and quality are just brilliant. The quality of most of the products is up there (and often better!) than a lot of high end brands. I have so much of this makeup now and always pop into the shops when I am passing to pick up more bits. It's impossible not to get more as they have so many products to choose from – more than MAC / Illamasqua / any makeup/colour brand really.