One of the newest launches from budget wunderbrand Makeup Revolution is the 'All Day & Night'* eyeliners. 6 intensely pigmented shades which promise to be longwear and smudgeproof. When I read about these and initially tried them I straight away thought of the NARS longwear eyeliners ; something about the packaging but more the actual shades that they do and also the textures.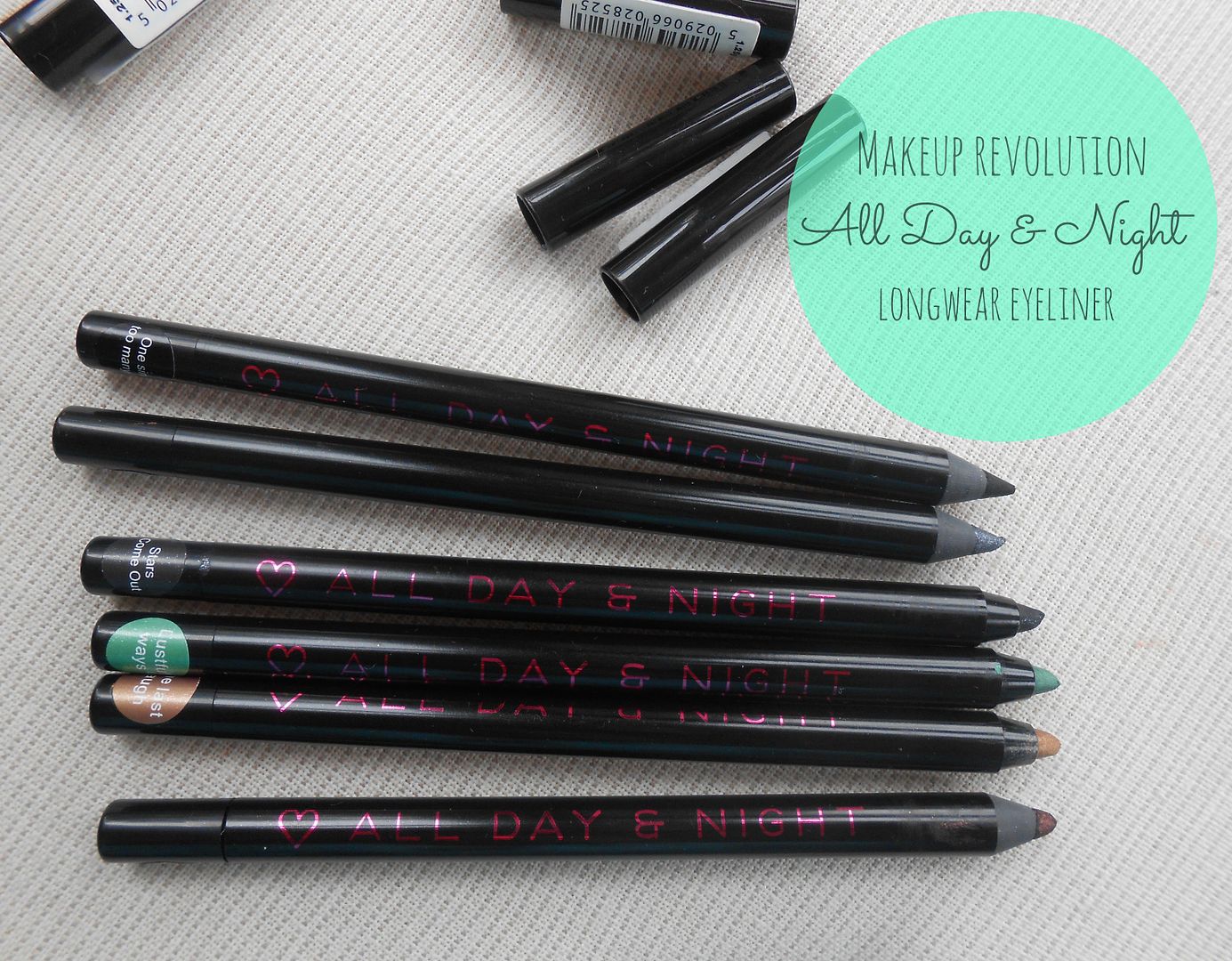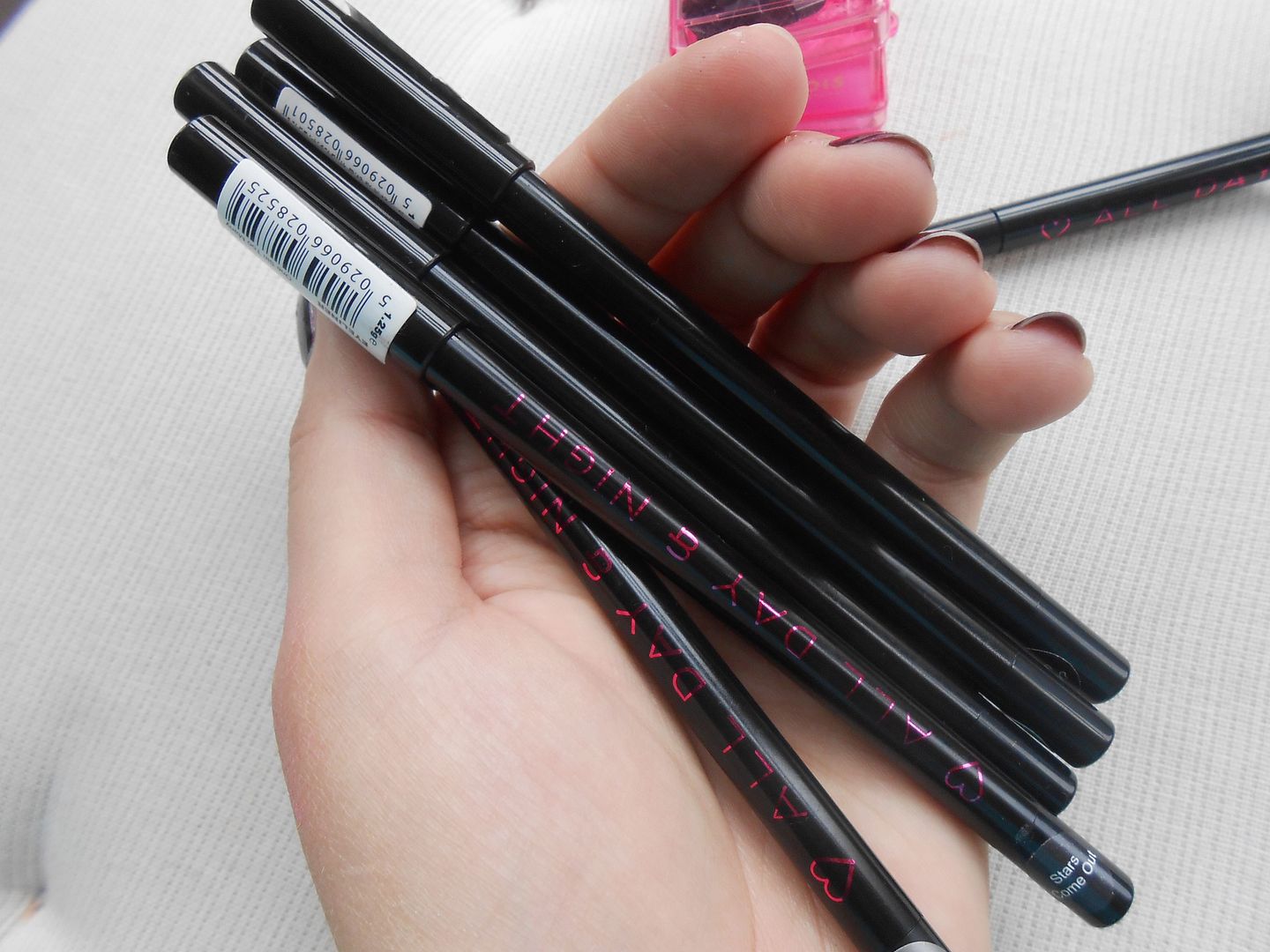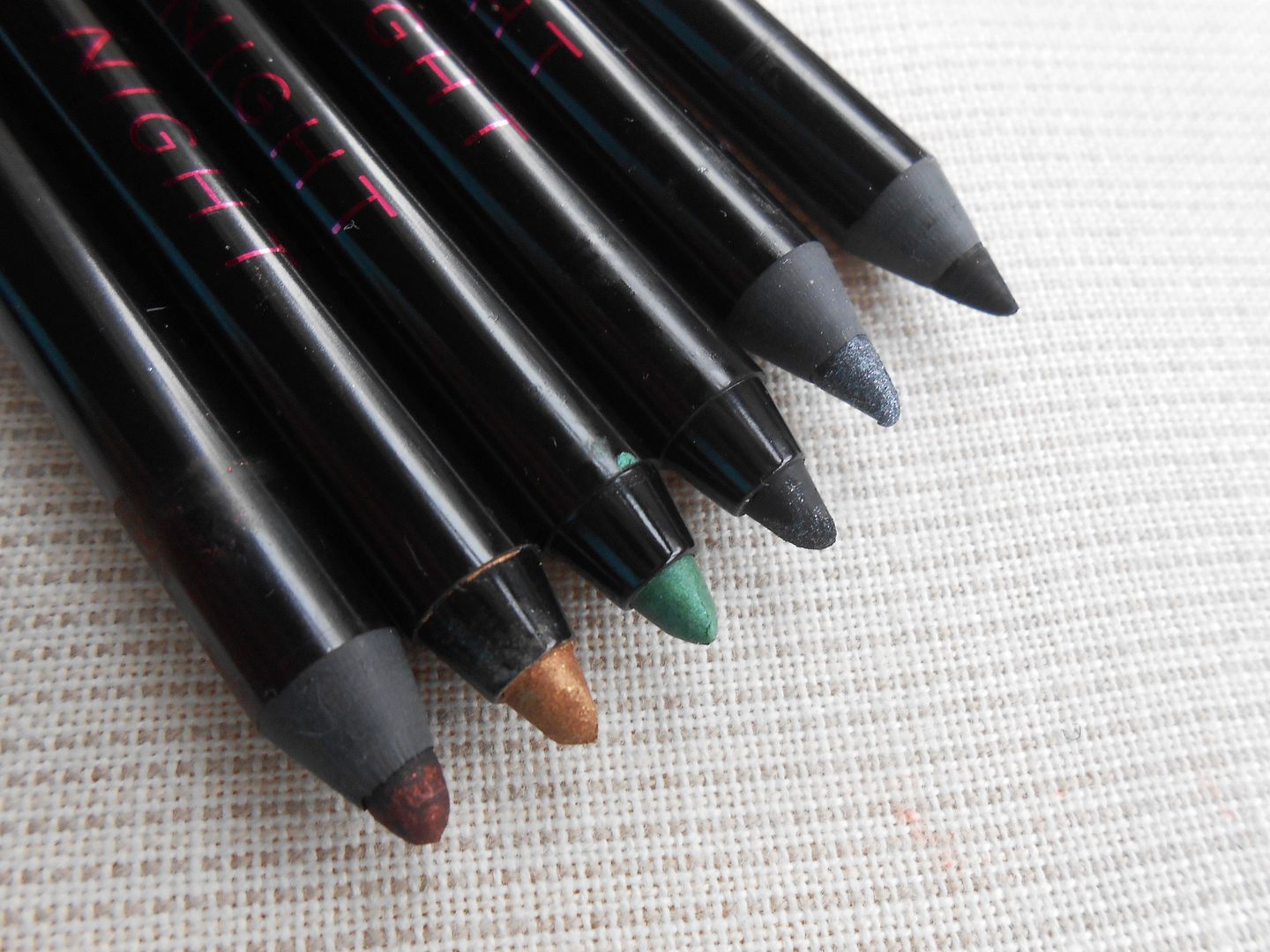 These eyeliners are super, super soft and creamy to apply, they literally glide onto the skin really easily (no dragging) and pack a good punch of pigment. Initially you can smudge and smoke out the eyeliner if you are quick (same as the NARS) , but after maybe around 30 seconds, the formula is dry and you are left with a great longwear eyeliner , that isn't budging ANYWHERE.
I always swatch new eyeliner shades on the back of my hand to see all the colours clearly, then I will leave on for as long as possible to see how they actually really wear. I can report that these stayed on the back of my hand all day, including a gym visit and stayed put until I had to wash them off with soap & water before I went to bed. Are they Longwear & smudgeproof? TICK.
After swatching playing, applying them on my eyes , ready for this review, I started wondered about sharpening (you will need to sharpen quite frequently because they are so soft). They have a plastic-looking nib/tip area as opposed to wood or anything I can sharpen, so I assume they are twist up…..No, it seems not. After a bit asking around, it appears they ARE sharpen-pencils. *goes off to try*….. 2 minutes later : Yes they are. Ok me being silly, but they do look like plastic tips when they are new right? (see below) so maybe I wasn't being such a dumb beauty blogger, but either way they sharpen perfectly.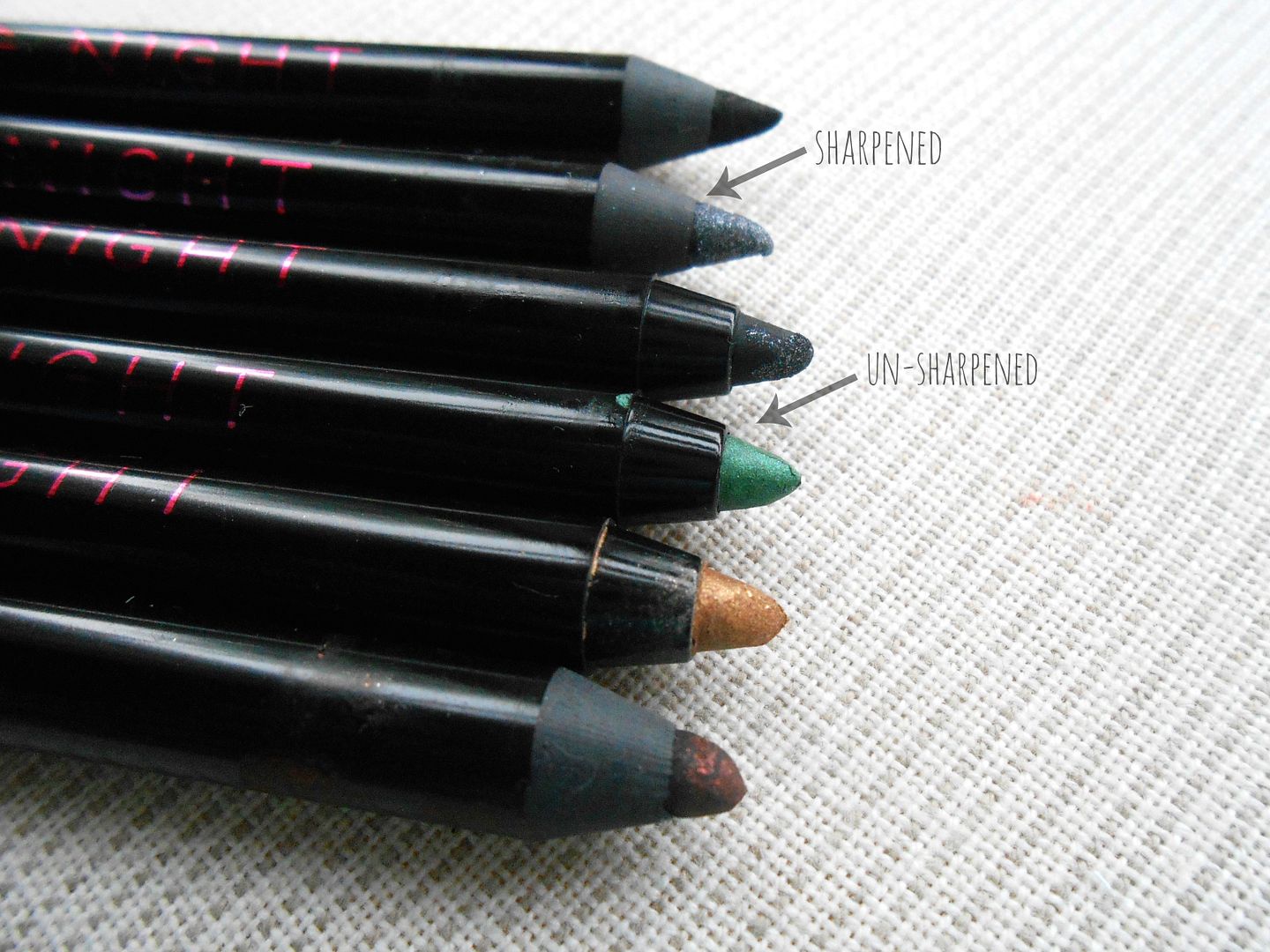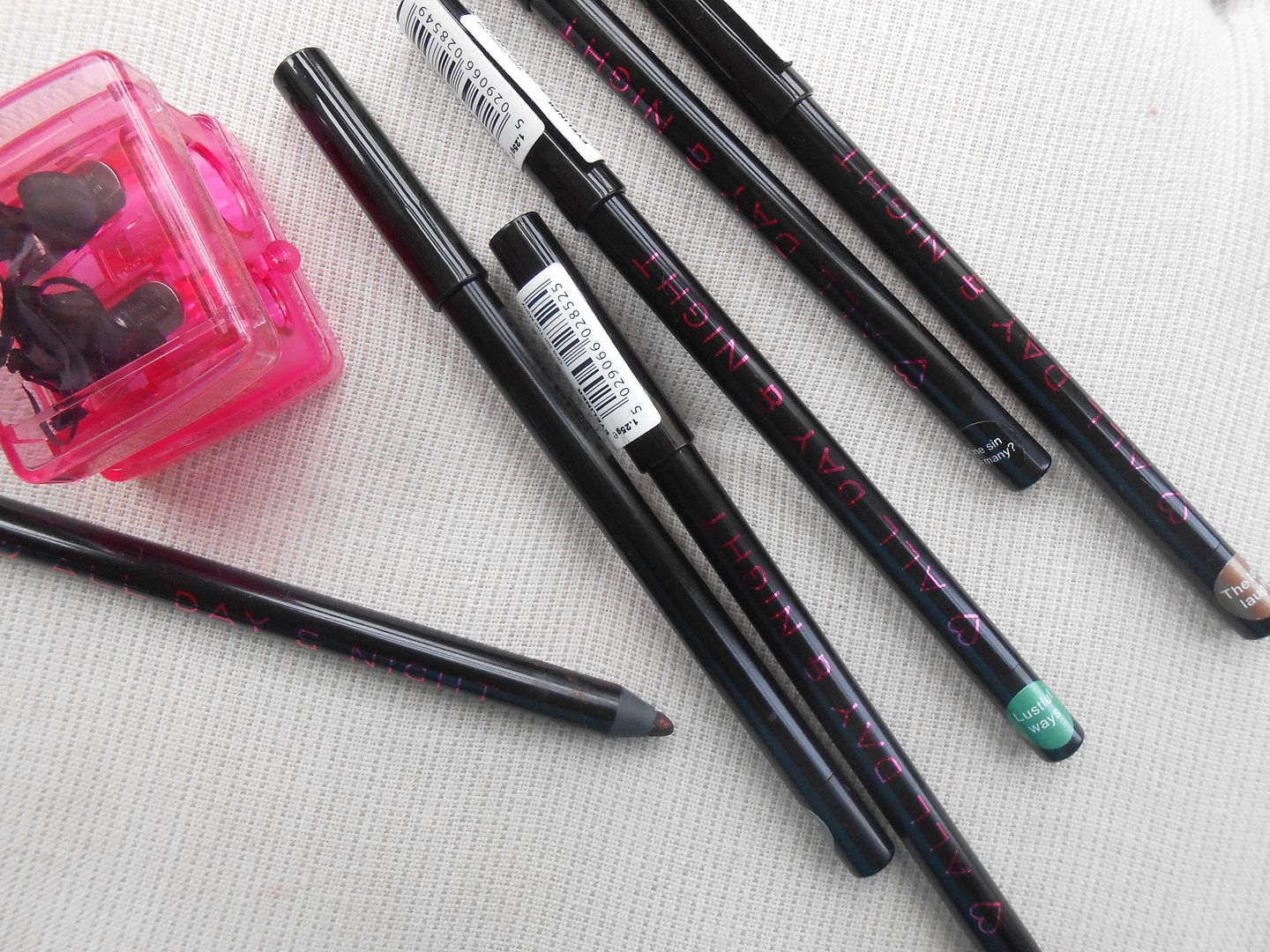 I have used 3 of the Makeup Rev longwear pencils here in the look below to create a bronze coppery eye : 'Channeling my inner' , 'The Last Laugh' and 'One Sin Too Many'. Along with the new KIKO liquid eyeliner to get that sharp feline flick. These are my three favourite shades I think and I absolutely love the black, it's so dark and really easy to apply in the waterline with no difficulty.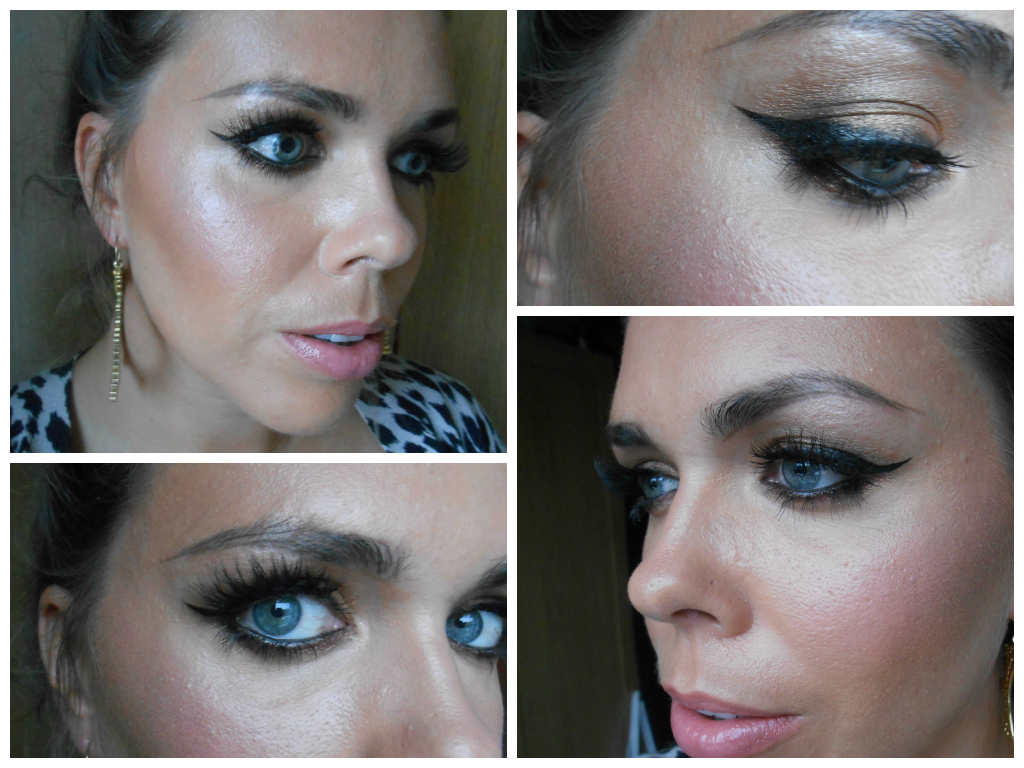 [ Full product list : FACE: YSL Touche Eclat foundation, Estee Lauder doublewear concealer, Tom Ford Shade & Illuminate, GOSH giant cream blusher. EYES: Eylure brow pencil, Eyeko brow gel, Makeup REV liquid eye primer, Makeup REV eyeshadows in 'Cappuccino' and 'I Want You', KIKO liquid eyeliner, Makeup REV longwear eyeliner in 'Channeling My Inner', 'The Last Laugh' & 'One Sin Too Many', False lashes are Flexibands 'Pacific', LIPS: L'Oreal lipgloss 'Nude Vibrato' ]
Aside from these being just £1.99 EACH as opposed to the NARS £19 ones ,I can hand on my heart say these are AS GOOD, perhaps better (sorry NARS) : I have both and have used both. Plus, the NARS ones are really hard to sharpen – if you have them you know & feel my pain. I would say these are up there with the By Terry waterproof kohl liners which I also use really often, and that's a bold claim, but I truly believe this. You can buy the full set of these 6 liners for half the price of one By Terry eyeliner. WOW. Try 'em. NOW.(Or keep reading..)
#GIVEAWAY#
I have a full brand-new set of these longwear pencils to give away to a lucky reader. Just drop me a comment below with your contact details before THIS WEDNESDAY 1st OCTOBER 11.59pm to be in with a chance to win all 6 pencils. Winner will be announced Thursday 2nd October. UK only. For an Extra entry then follow & Tweet me @LauraLouMakeup :
'WIN the full set of *NEW* longwear pencils from Makeup Revolution with @LauraLouMakeup enter here http://www.lauralouisebeauty.co.uk Closes 1st Oct.'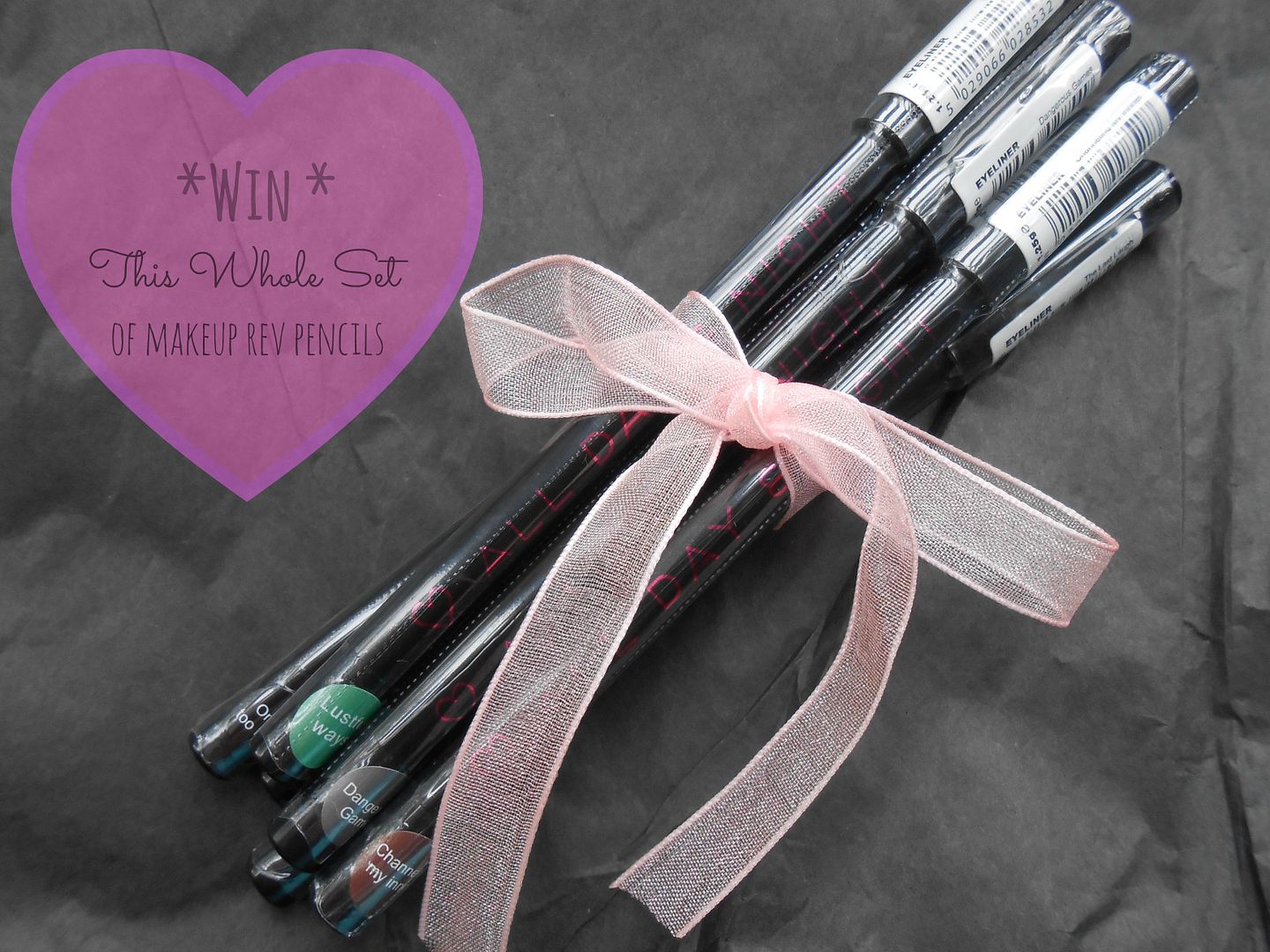 Have you tried these yet or anything from Makeup Revolution? They have so many great products at dirt-cheap prices so have a look at their website and you will be in makeup bargain buying heaven. I would also recommend the Lipsticks, my absolute fav is 'Depraved' and they are just £1!