If you read makeup/Beauty blogs yet haven't caught wind of makeup brand 'Makeup Revolution' then WHERE HAVE YOU BEEN? This brand was constantly mentioned and tweeted about on all my social networks which opened my curiosity and caught my attention.
From that I know, I *think* it's from the same people who created/started MUA but now are doing Makeup Revolution, so you can expect a hell of a lot of products, at unbelievably low prices and a whole range of great shades. Browsing through the website I can see a load of 'dupes' from other brands at a more affordable price which will go down really well with consumers. They have their versions of the UD Naked palettes, a similar palette to the Too Faced Chocolate bar and also a similar trio of blush, highlight and bronze to the Sleek ones.
I was sent a few bits to try out and created an easy look with some of my favourite picks from the range.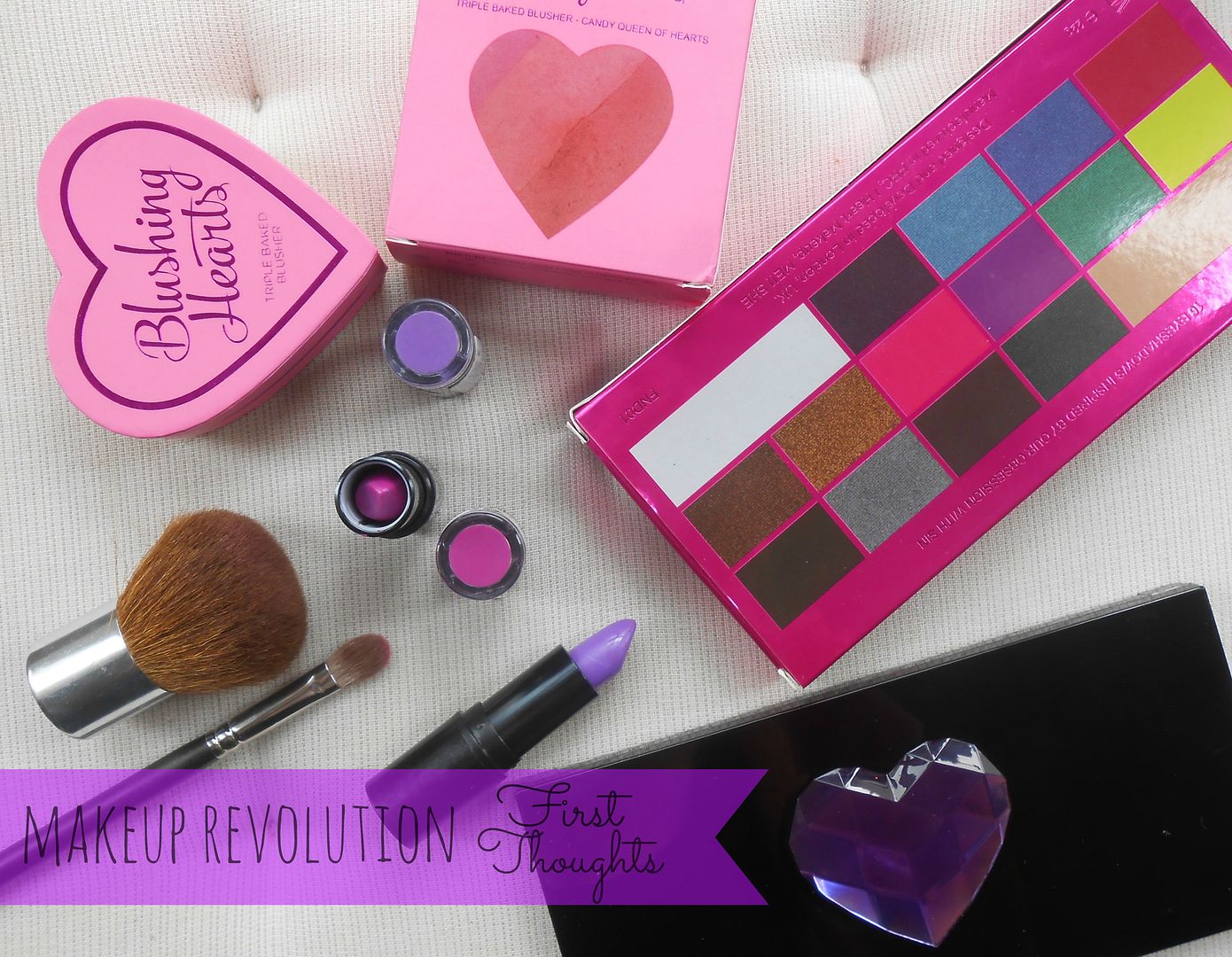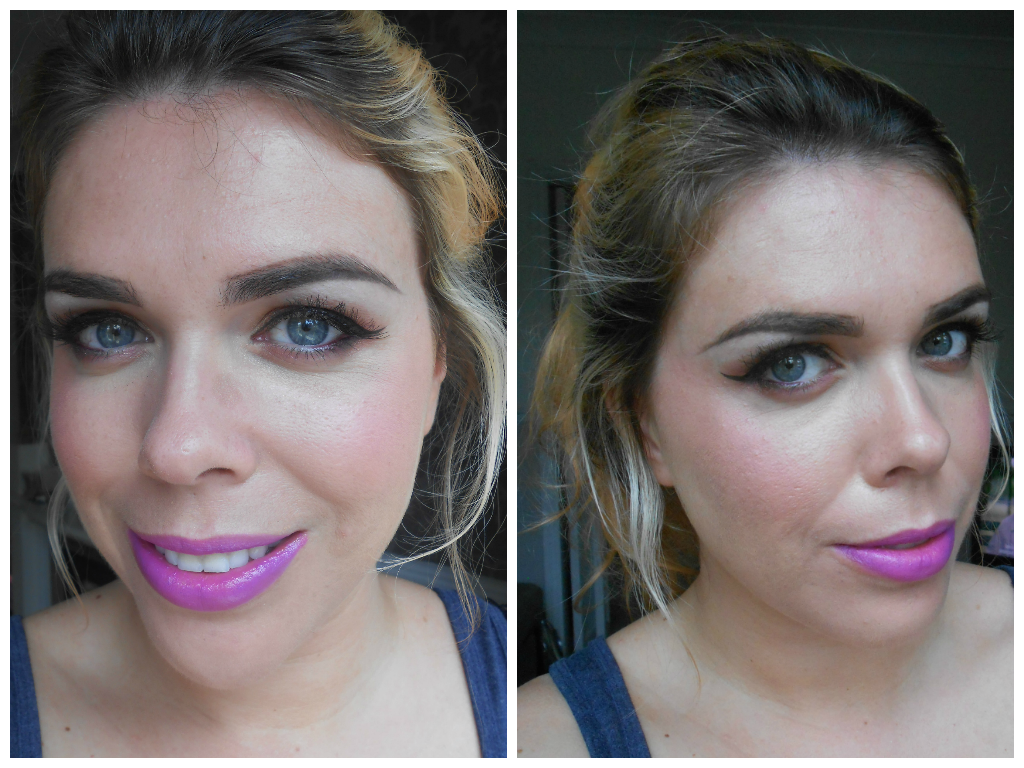 Scandalous Lipsticks
The first thing that caught my eye was the Scandalous lipsticks as they came in all these unusual colours for just £1. I love a purple and a slightly unusual shade but also, these would be great for my pro makeup kit. The formulas are semi-sheer, they still pack a nice pack of punch, but leave the lips with a bit of a sheen, and they need re-applying couple of hours or so. I absolutely love Depraved which is the more purple tone and have been wearing it loads, in my pictures I have the two mixed together. I am going to buy the other three shades from this range as I am so impressed and I really hope they add to this collection of more *alternative* shades.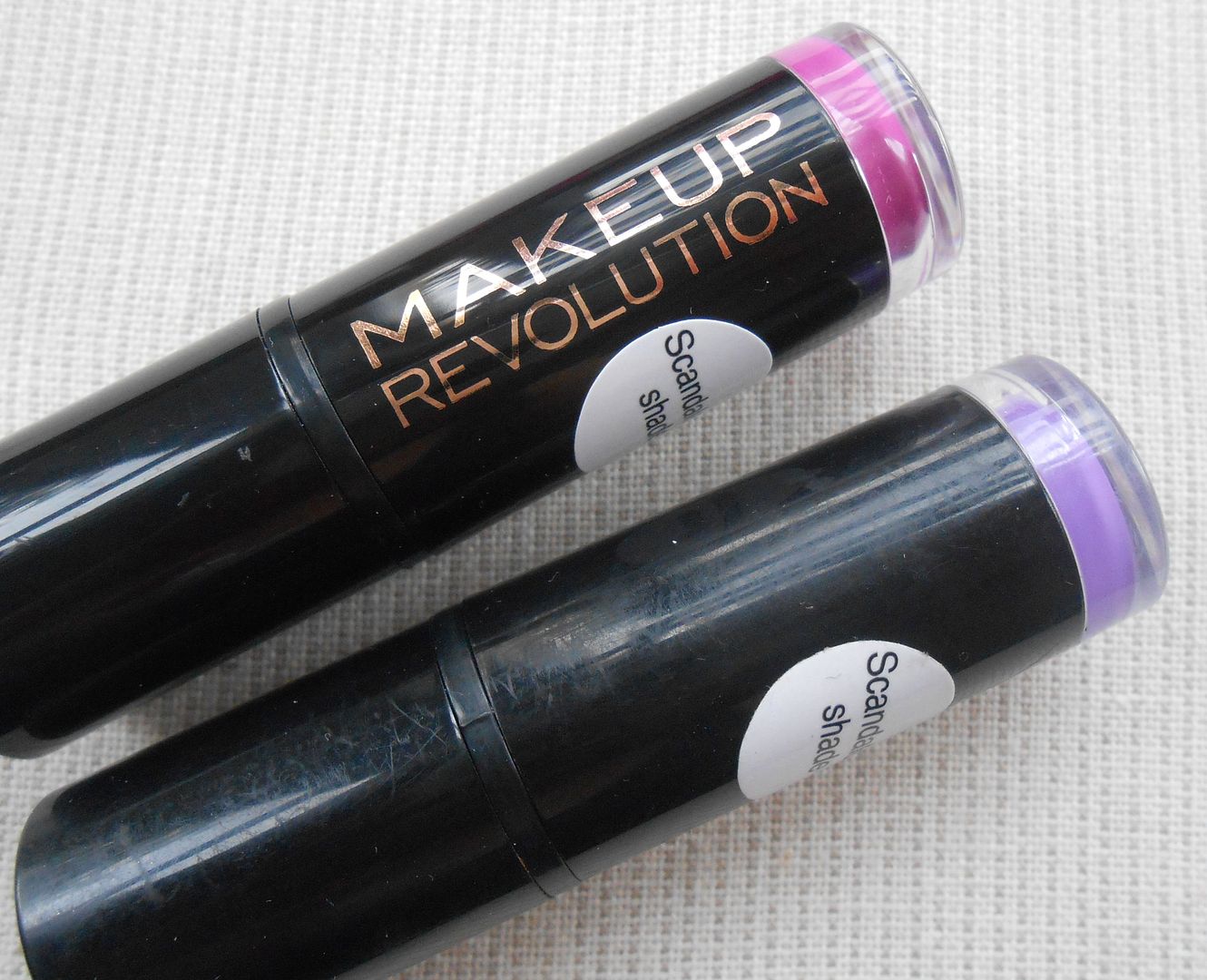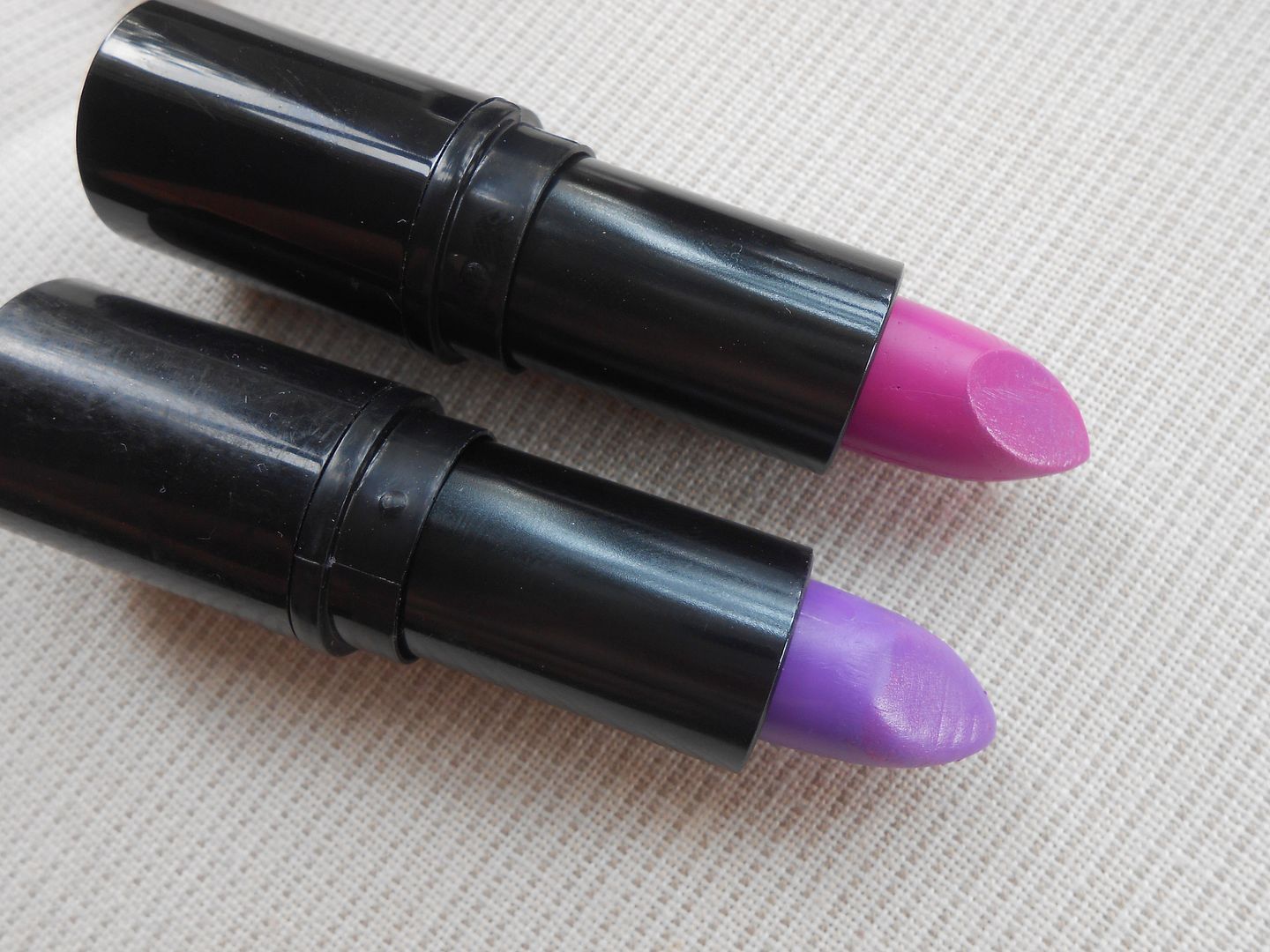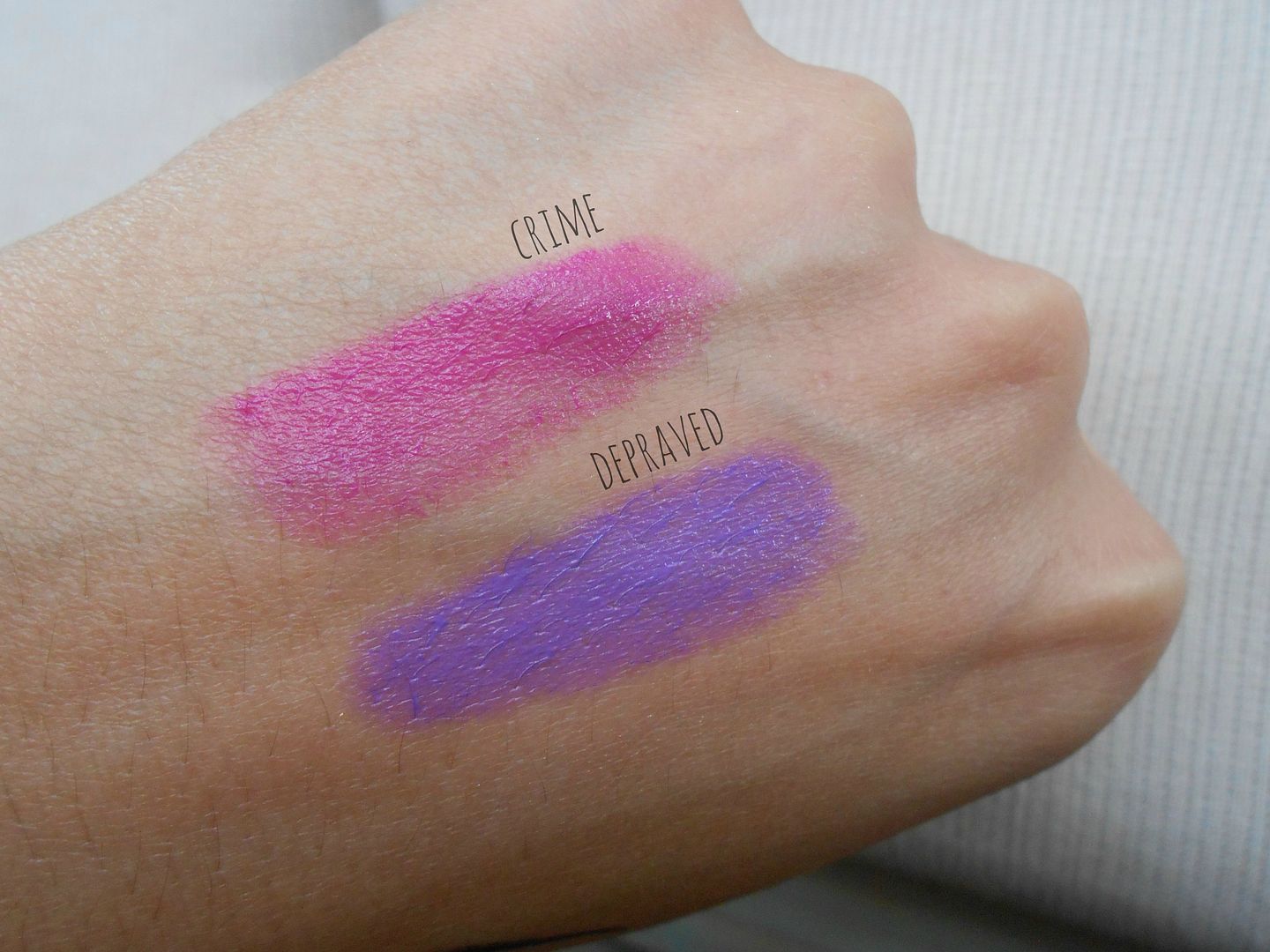 I HEART SIN eyeshadow palette
I also have one of the many eyeshadow palettes that Makeup Revolution have launched, the 'I HEART SIN' eyeshadow palette.It's a slightly unusual mix of bright neons versus beautiful bronzes, golds and blues/purples. It pretty much caters for all occasions you can get natural daytime looks, smokey evening looks and then more experimental and fun makeup looks with the matte neon shades.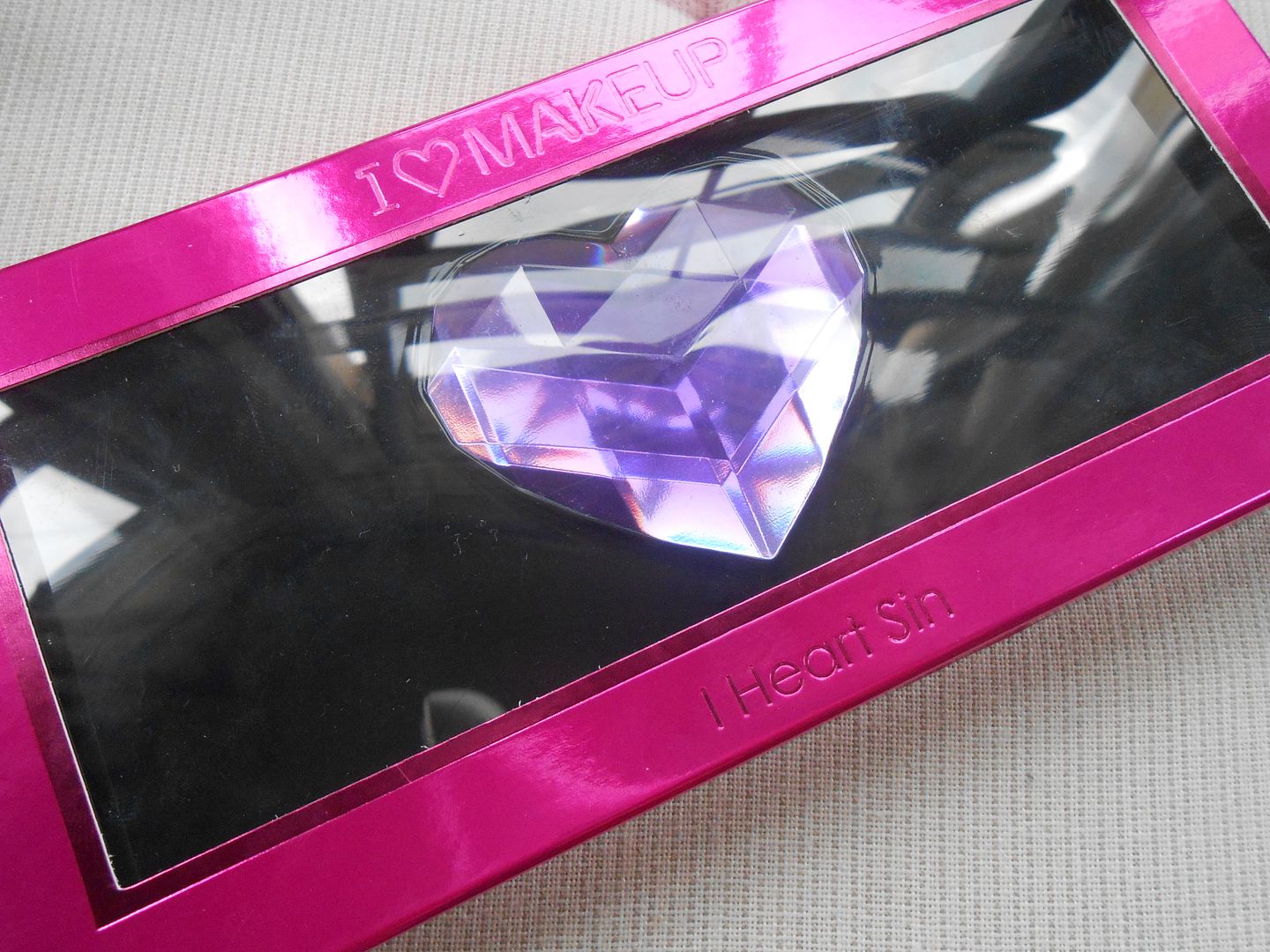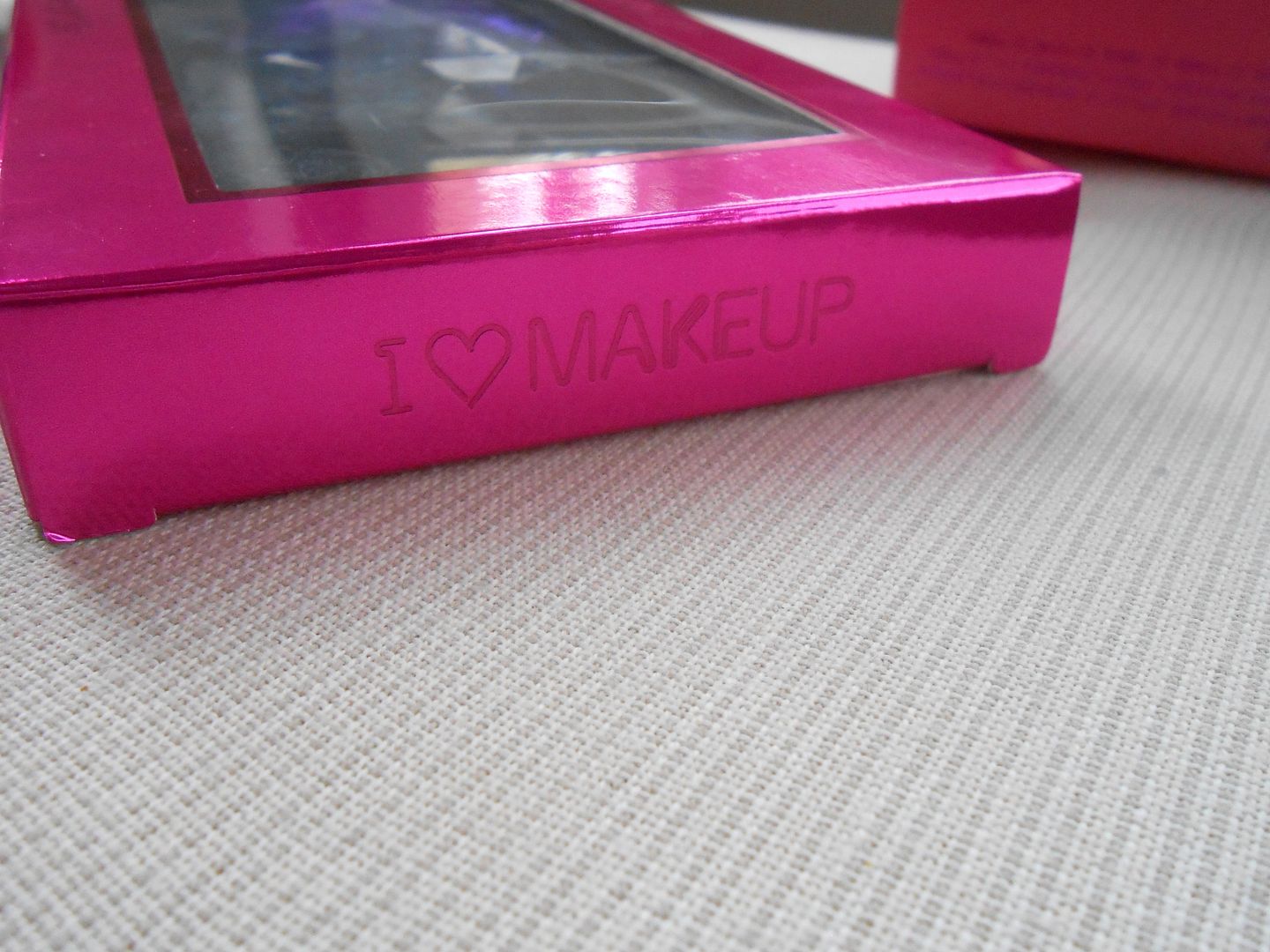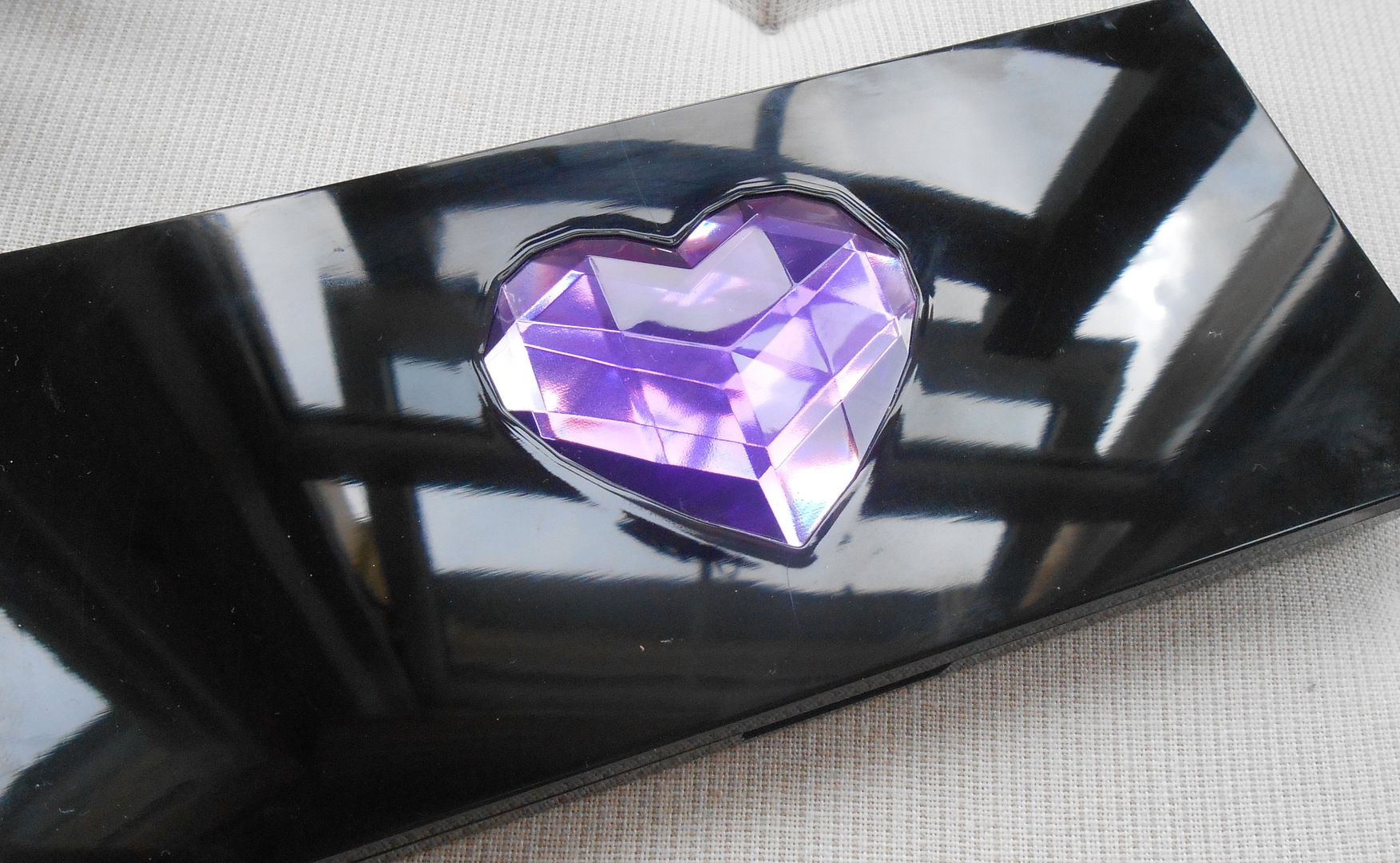 The pigment is reasonable. It's hasn't blown my mind away NARS/Urban Decay style, but I wasn't expecting it for a snip of £7.99. The shade range is not something I would choose for myself personally as there is only a small handful of the shades I would wear often. The neons. blues, greens would be more for one-off occasions and parties, but I still think this will be great for my kit. They do a whole bunch of colour-ways to choose from so definitely go onto their website to have a look. There is no chance you will come away without buying anything!
Blushing Hearts Triple baked blusher
One of my favourite things I have tried is the Blushing Hearts triple baked blusher. This is a beautfully packaged product that is a great dupe for something like the Bobbi Brown Shimmer Bricks or MAC mineralize powders etc. It is a trio of shades that can be blended together for a soft dewy blush. Worn alone it gives a very subtle finish and hint of colour (as seen on me below), if you like more of a punchy blush then use your standard one underneath and this as a finishing touch.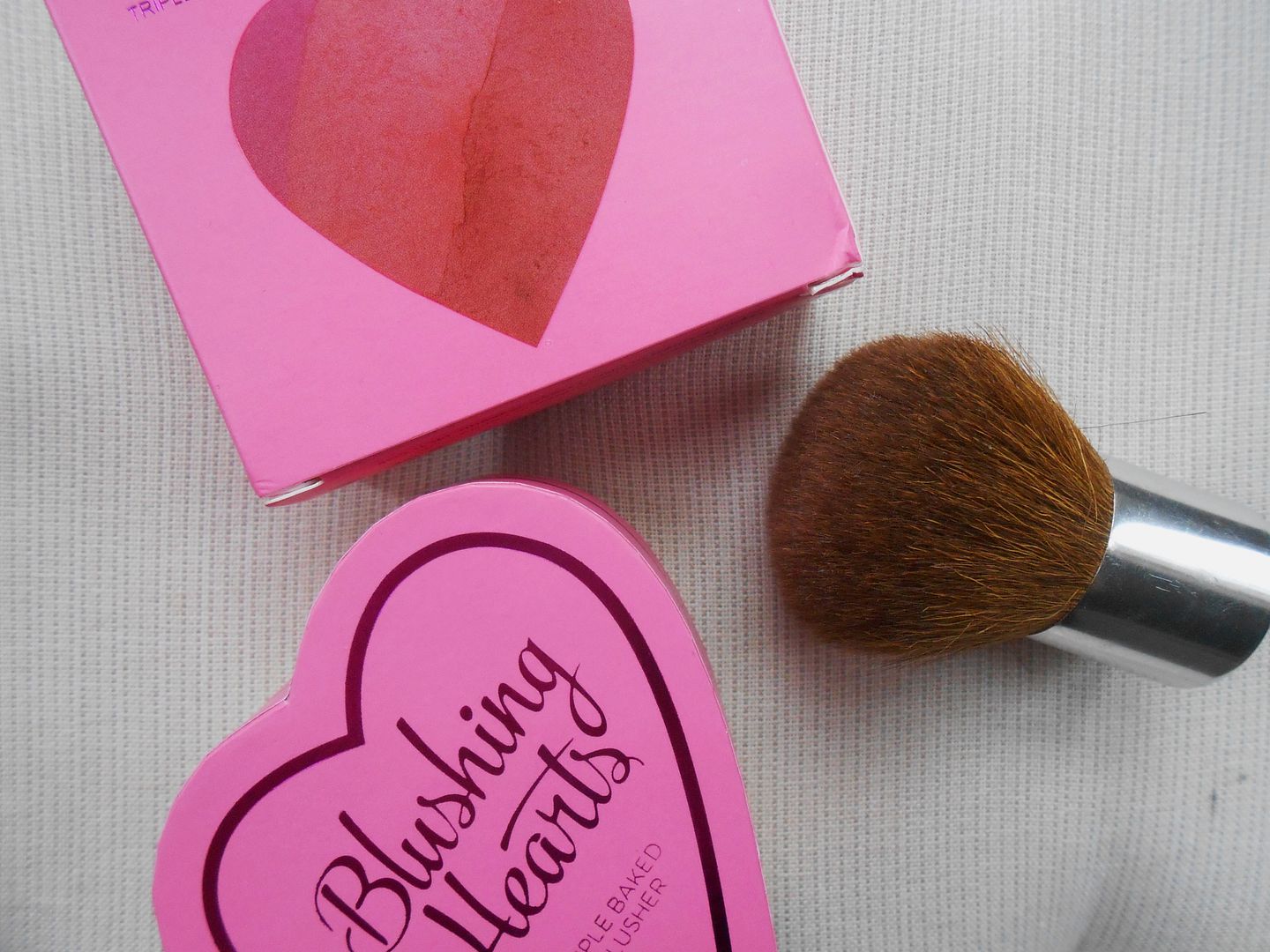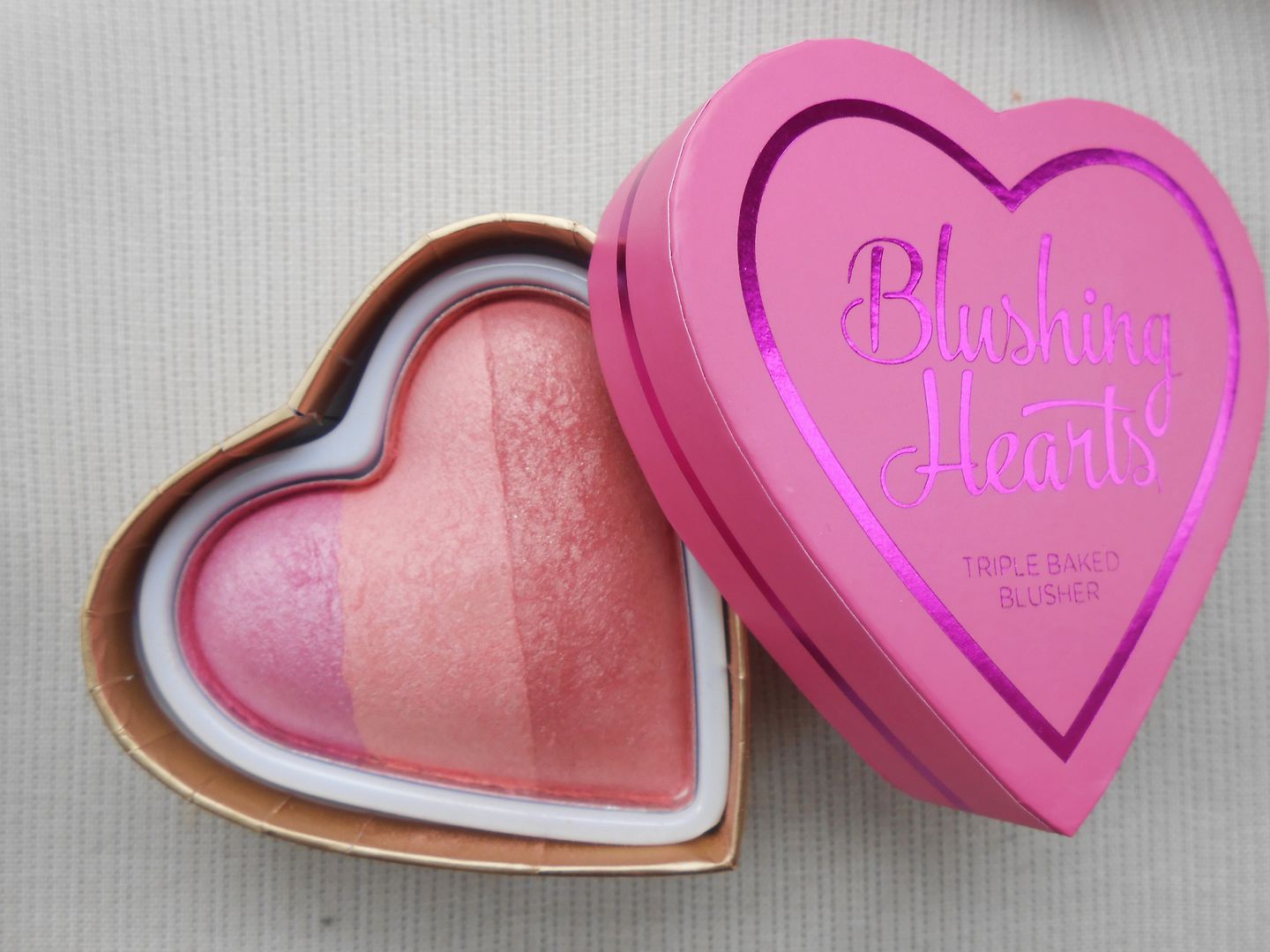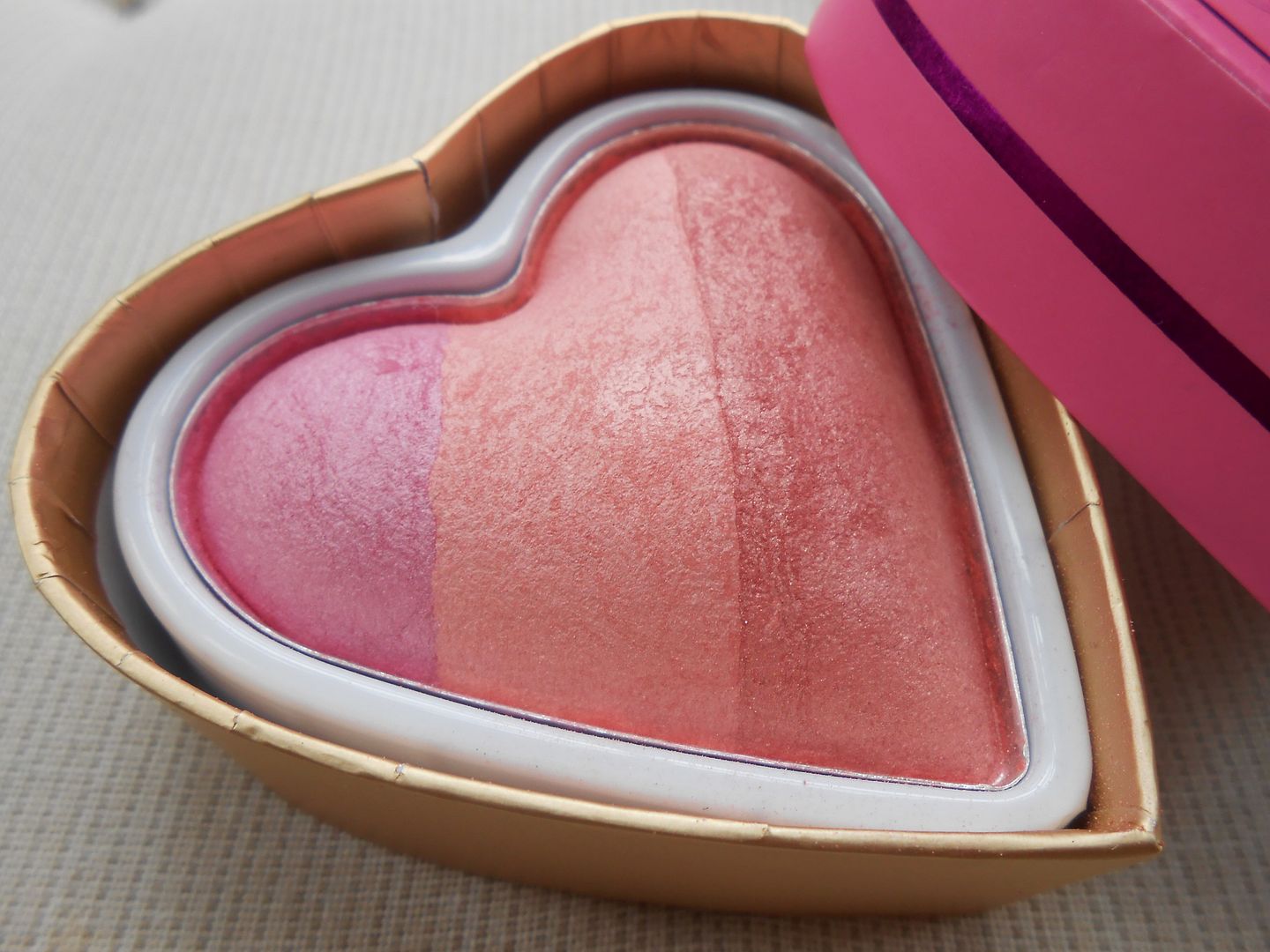 I have a few other pieces of the collection to try out including the concealer palette and another highlighter which I will review and share with you as soon as I can. All-in-all I think it's a great value brand, with some really good pieces and I'm going to be stocking up on some of other bits myself. I also want to try a few more of their different eye shadow palettes to see if the others have slightly stronger pigment.
Have you tried Makeup revolution and what do you think? Any recommendations of what I can buy next?