This month's Birchbox see's a continuation of the Summer Theme with all things adventure, travel and holiday. All the products are things that are super-handy for travel and even come in a clear plastic zippy bag (I always find uses for these) and a mini extract of a novel to get you in that true holiday vibe. I think holidays are like the only time of year I get to properly read books ; I feel a bit embarrassed admitting this, but this really is the case. I guess I have no work commitments / blog commitments and I detach myself from social media so it's a perfect excuse to get through a good murder investigation, a trashy novel and maybe some kind of autobiography. It's also a good form of escapism when you are lounging in the sun for countless hours. (don't forget your SPF /Estherderm kids..)
Anyway, back to the Beauty : Here is this month's bunch of bits from Birchbox* and as always there is a few I know and some brands & products that are completely new to me.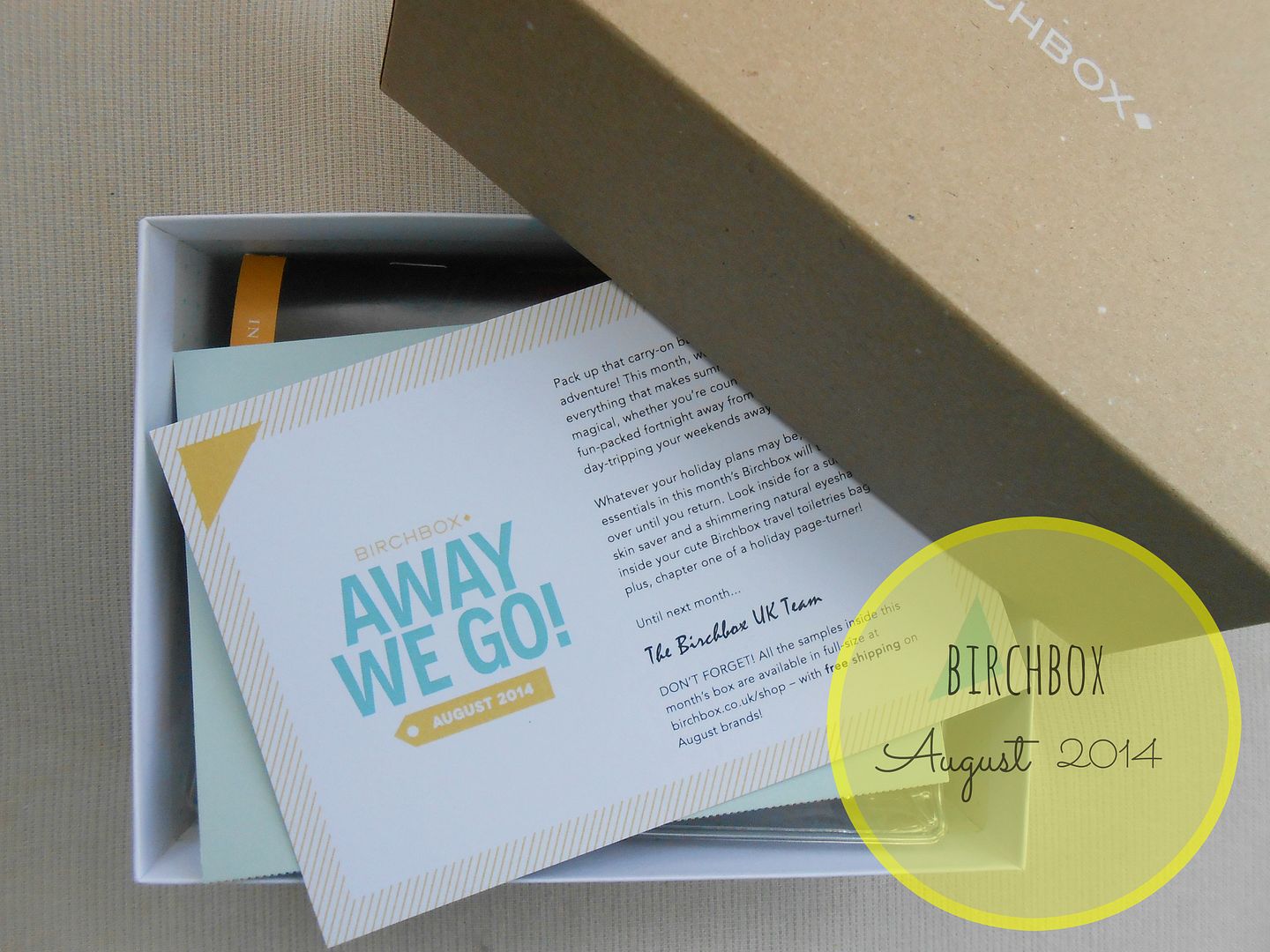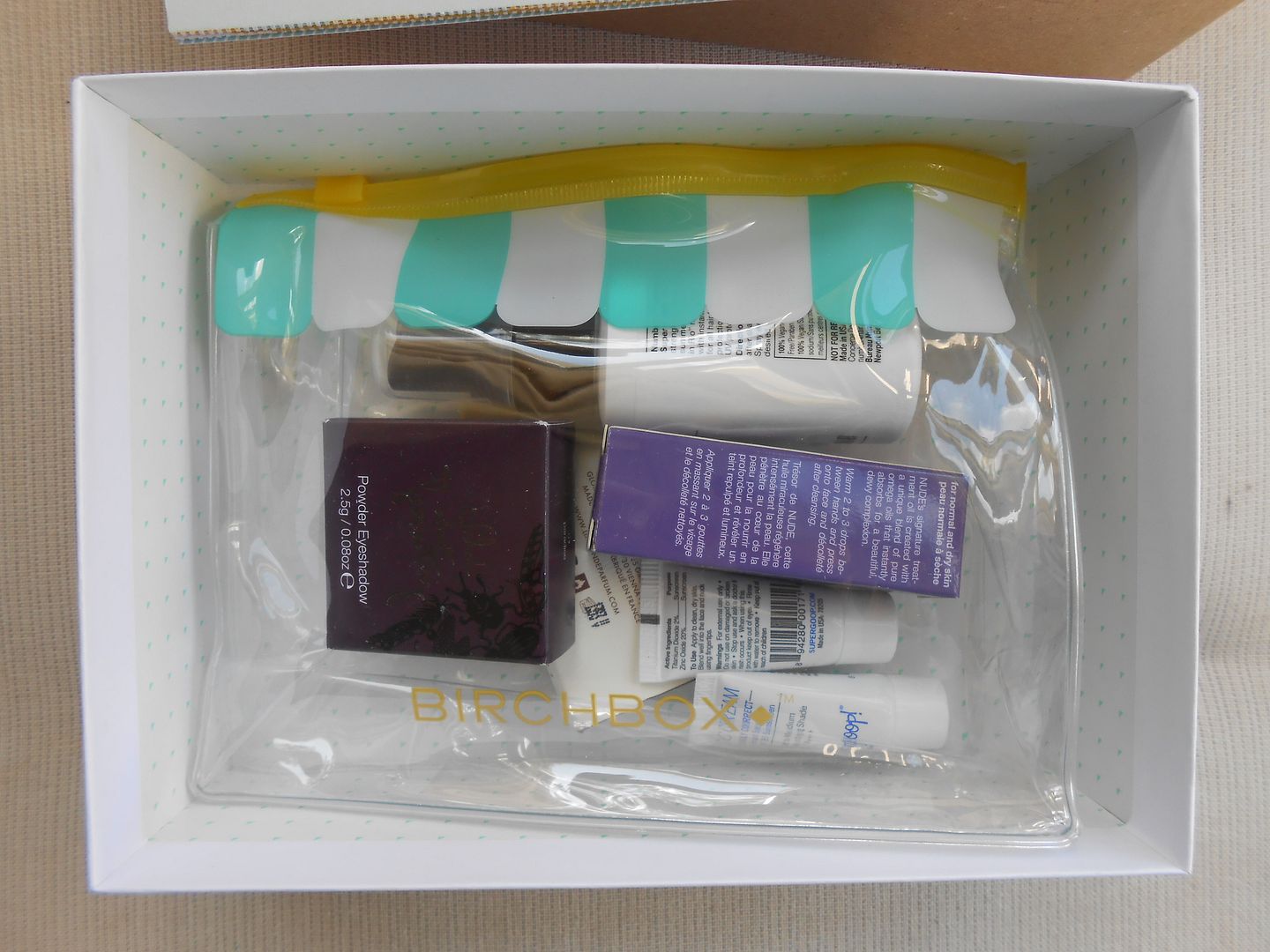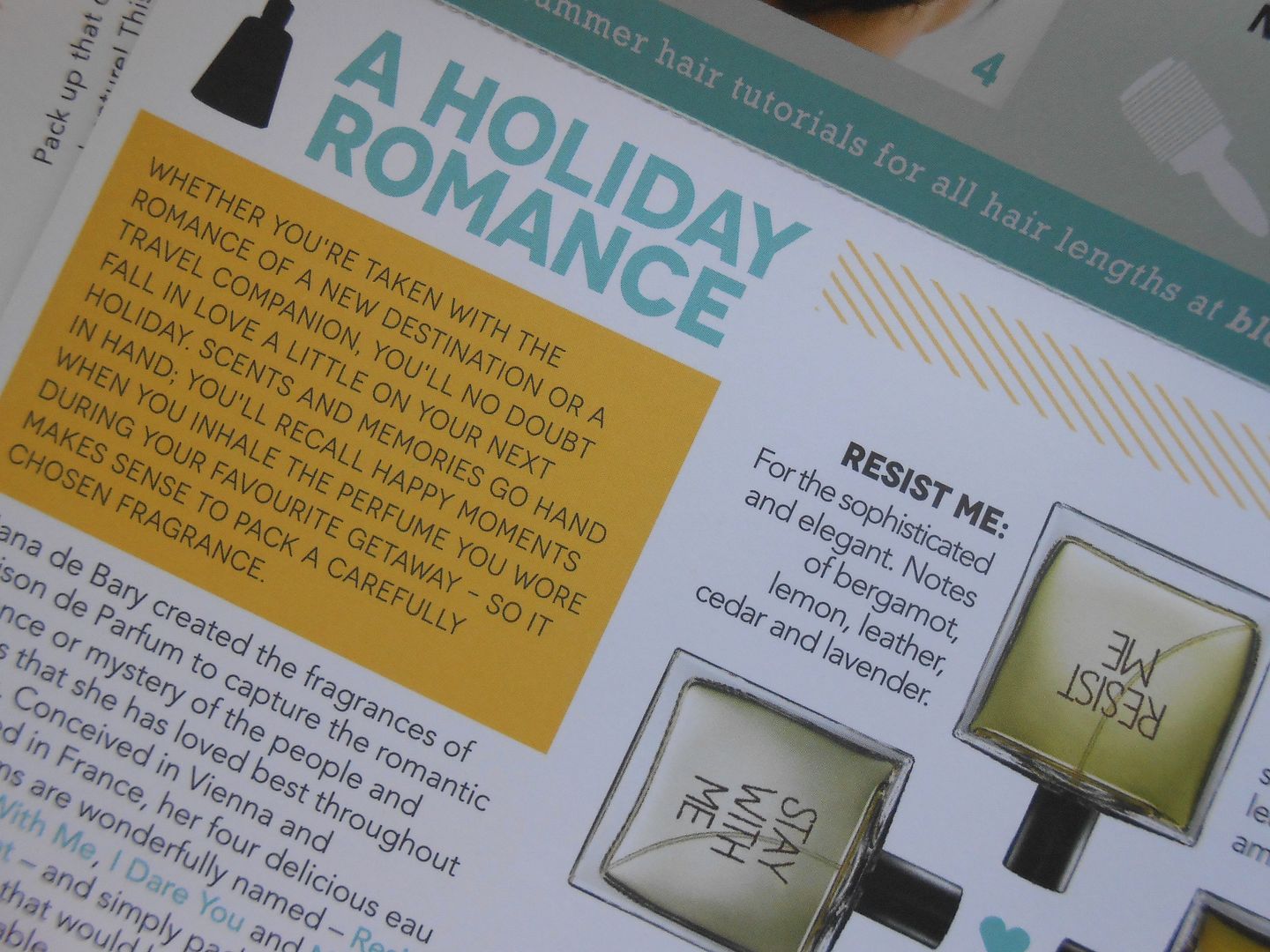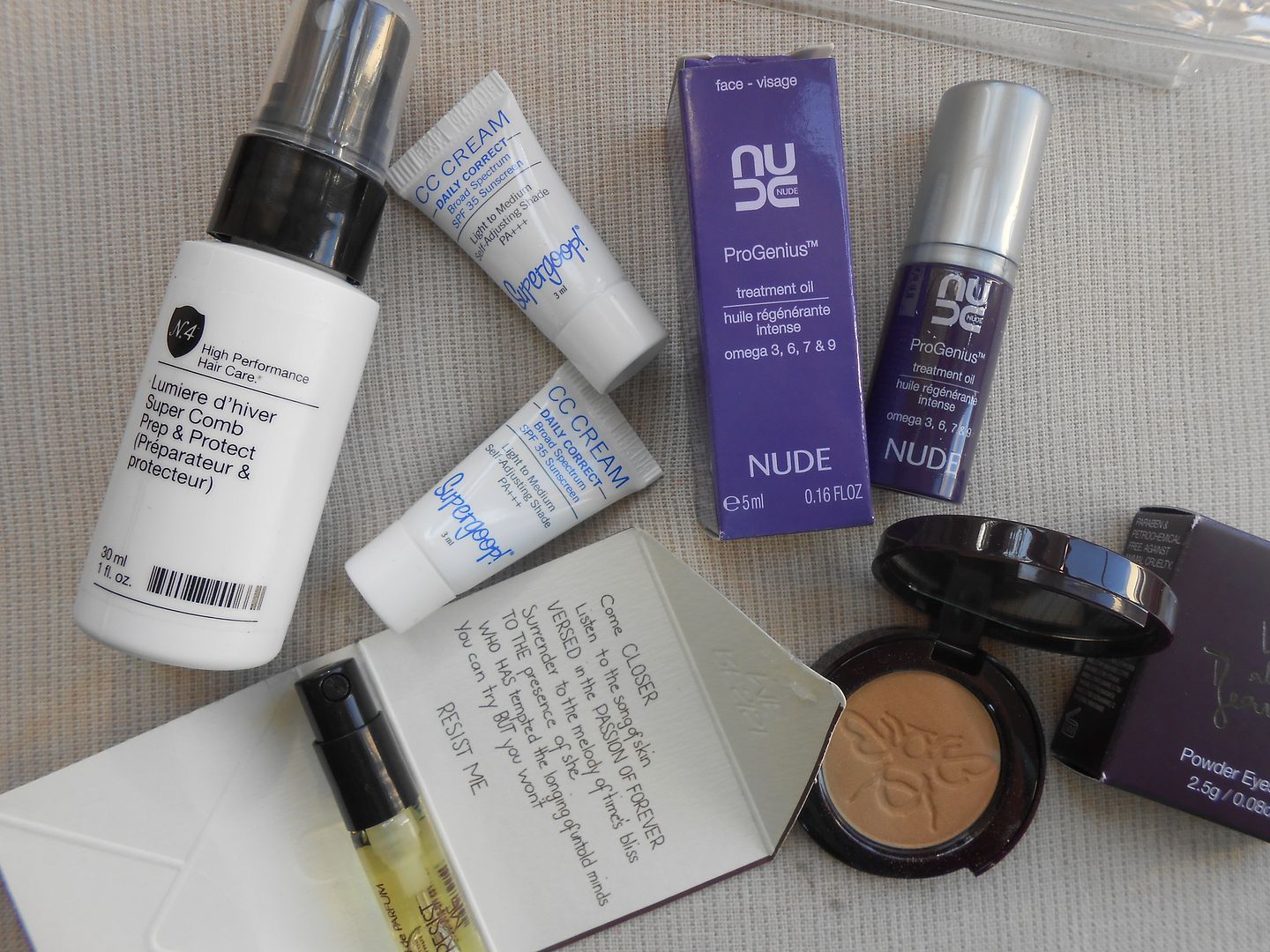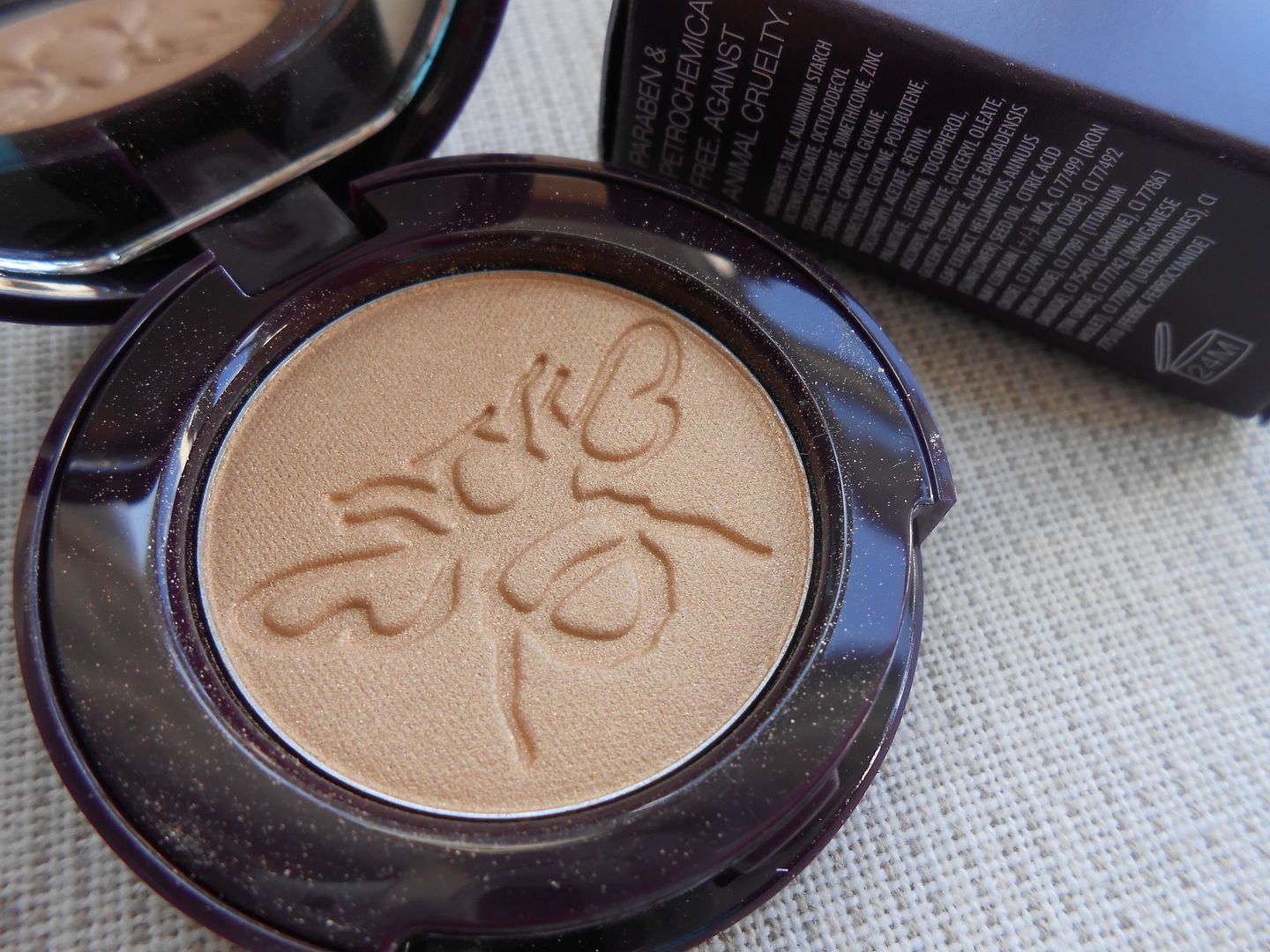 Liason De Parfum | Eau de parfum
This is a little mini sample of this somewhat pricey perfume. I have 'Resist Me' which is actually something I would wear. It smells very woody and leathery.. almost like Diptyque Feu De Bois which is quite manly but personally, I love it. It's a lovely strong fragrance that last on the skin ; once I had given it a few squirts before I went out last night, I kept on getting wafts of it throughout the evening.
Number 4 | Super Comb Prep & Protect
This is a leave-in conditioner / detangler that also protects against heat styling and sun damage: perfect for holidays. I am yet to try this, as I am saving it for Ibiza.
Supergoop | Daily Correct SPF35 CC Cream
There is a couple of small sample tubes of this. I have used Supergoop suncare in the past and liked it. The shade is Light-Medium which is great for me and leaves a really nice light almost matte finish on my skin. I like my base a bit more dewy but I guess this will be perfect in really hot and humid conditions.
Wild About Beauty | Powder Eyeshadow
I've used an eyeshadow palette from Wild About Beauty before and it's a great brand. It's a paraben-free makeup range and is great for reactive and sensitive skins. The pigment is super soft, almost creamy feeling and has a good payoff. Also contains Aloe Vera and skin nourishing vitamins E & C.
NUDE | Progenius Omega treatment oil
I have used this for years so am putting it aside for my travels. This is a great little size and usually lasts me around one week when I am away. It is packed with omegas 3,6,7 & 9 and can be used AM/PM in or under your moisturiser to give your skin a hydration boost.
Have you subscribed to any beauty boxes this year? I love my monthly drop of Birchbox and the price to sign up is reasonable at £12.95 per box inc P&P and you can cancel when you like. I find the boxes generous and I always discover something completely new.