I went along to the Topshop makeup press day last week to have a preview of some of the new products that are coming out soon, for Autumn/Winter and even (gasps) Christmas.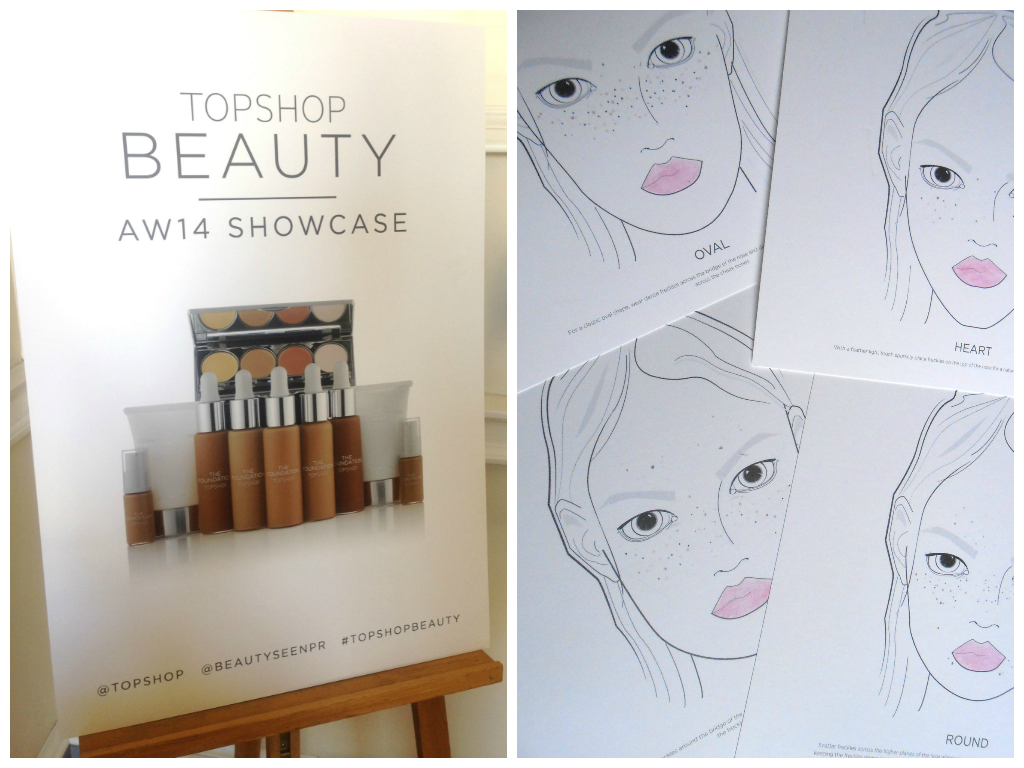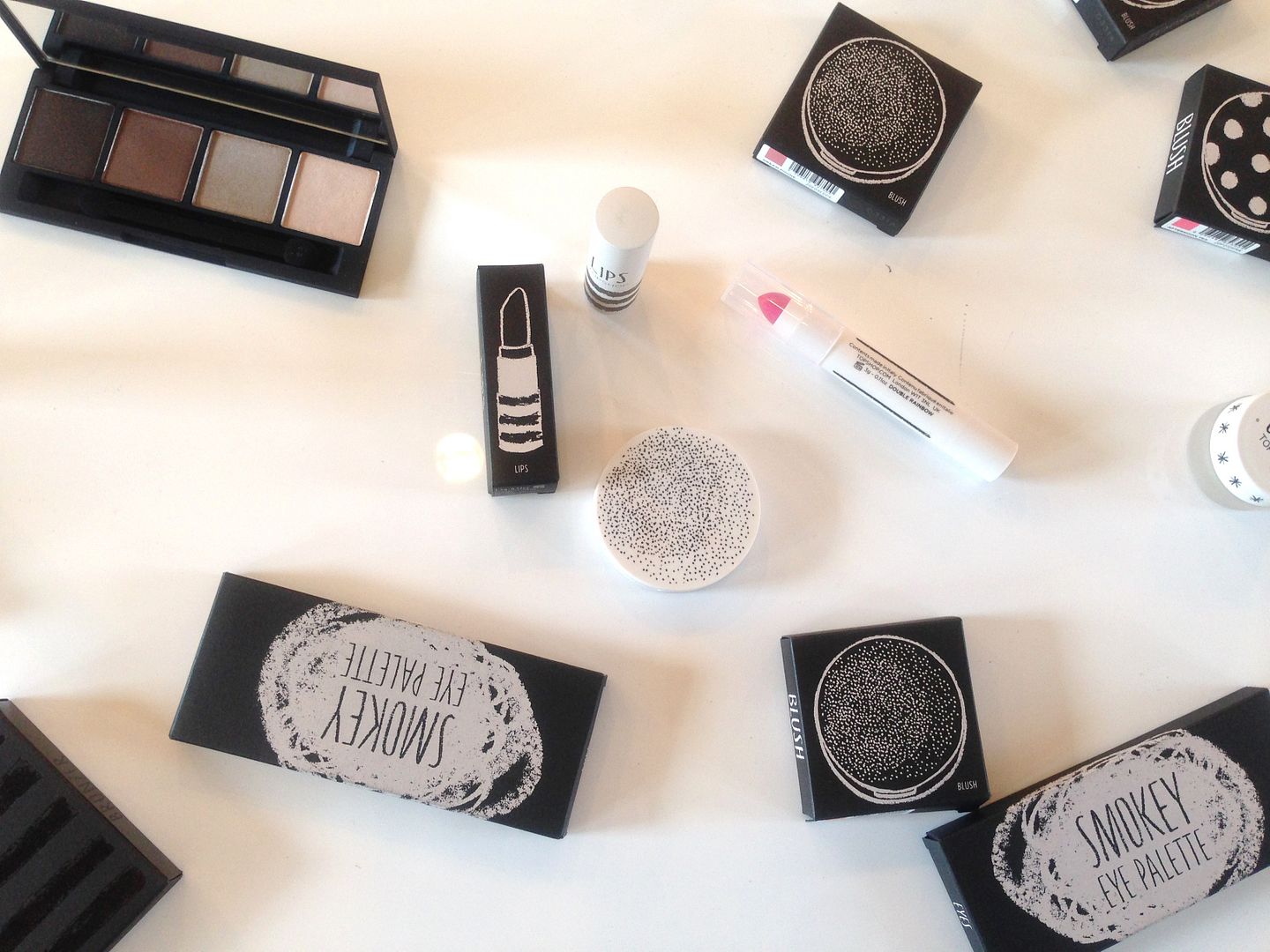 The newest Collection (launching August) is all about Molton Metallics, with 4 shades of metallic polish, 4 lipsticks and 2 lovely shades of cream blusher. Metallics can sometimes be done a little wrong and end up looking a super 90's & dated but these colours and finishes have a perfect modern twist and I think this will be a very popular collection. I absolute LOVE these cream blushers.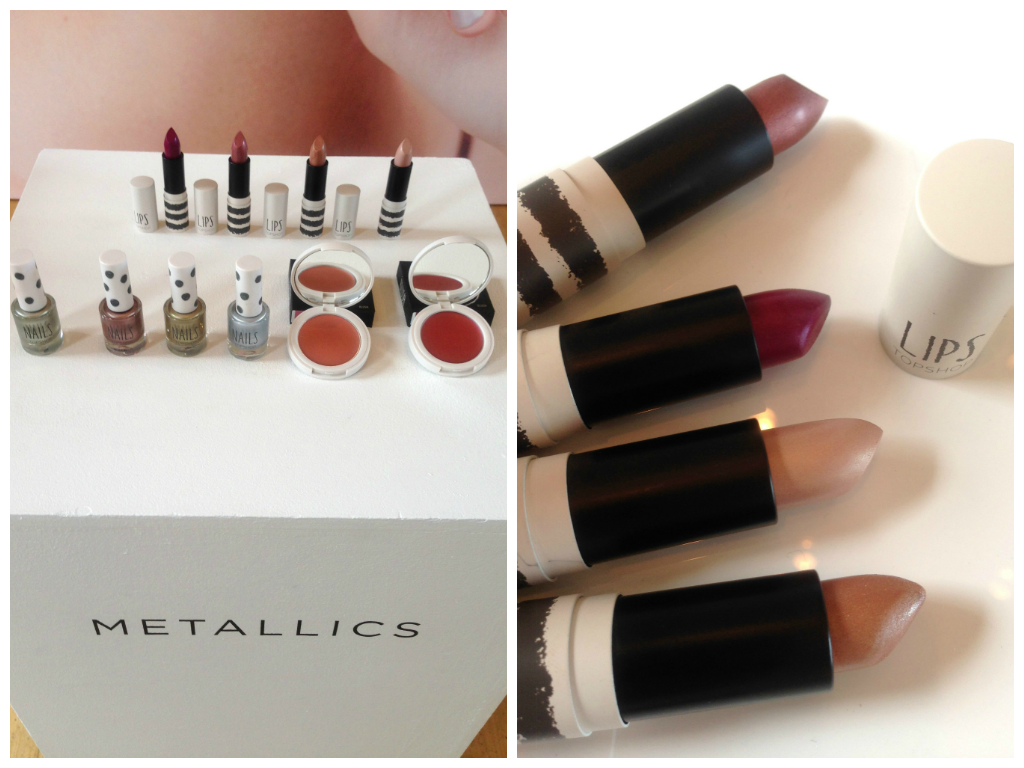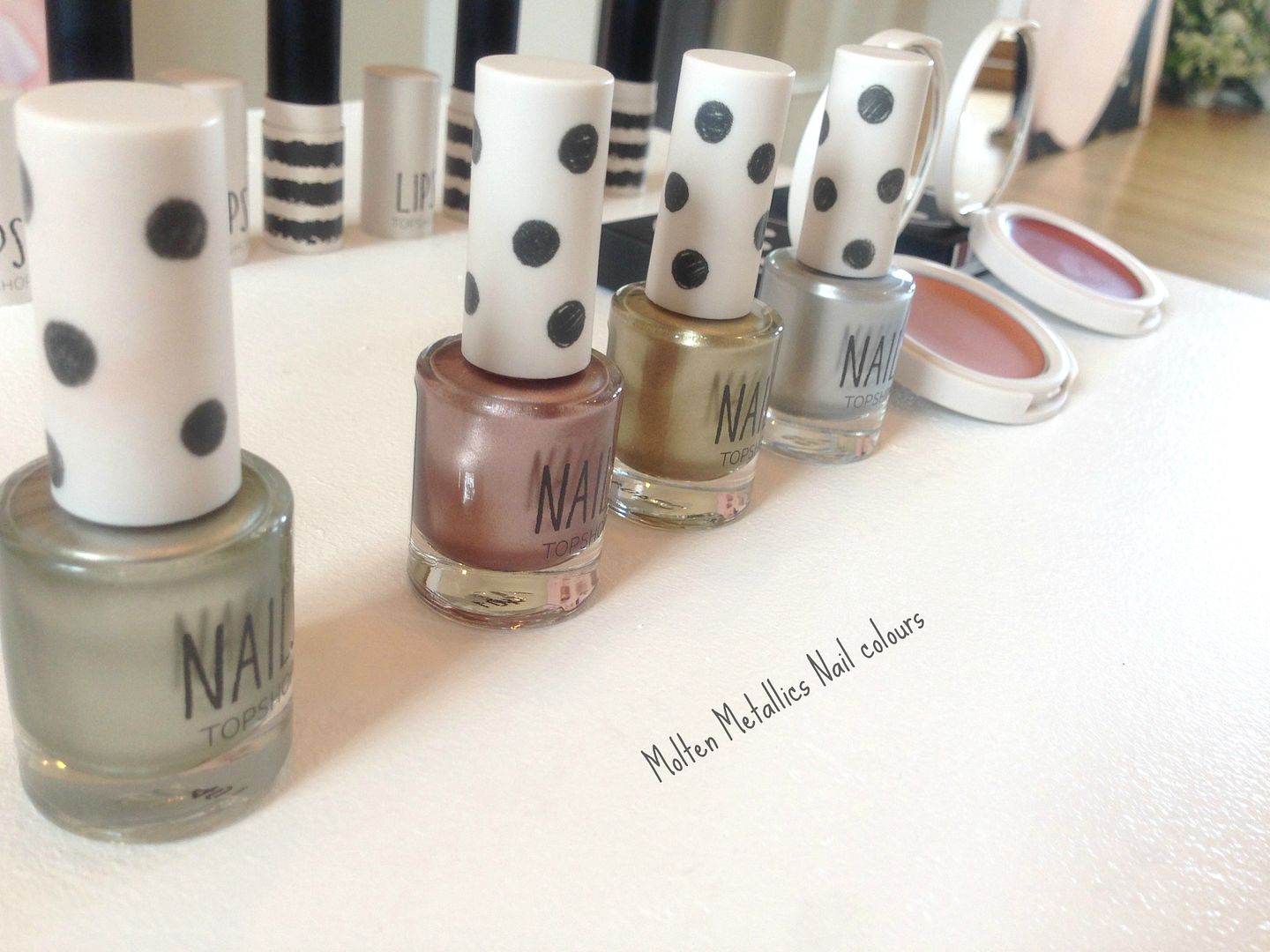 What I am really excited about is the Autumn/winter 14 range of jelly cheek tints, polishes & matching lip colours that are to launch in October later this year. The 5 matching shades are absolutely spot on, I would wear all 5 of these shades which is so rare for a colour collection, usually it's maybe 1 or 2 out of 5 but this is SPOT ON!….from the deep cherry to the bright corals and reds : Love 'em all, want 'em all! Wish these were coming out sooner.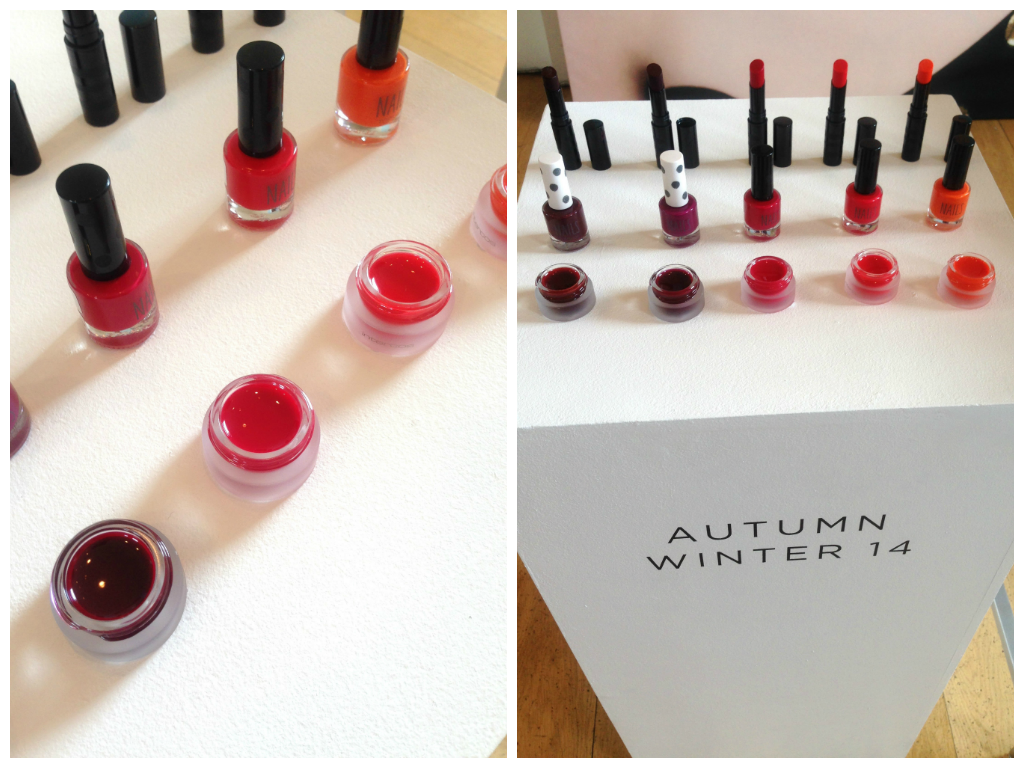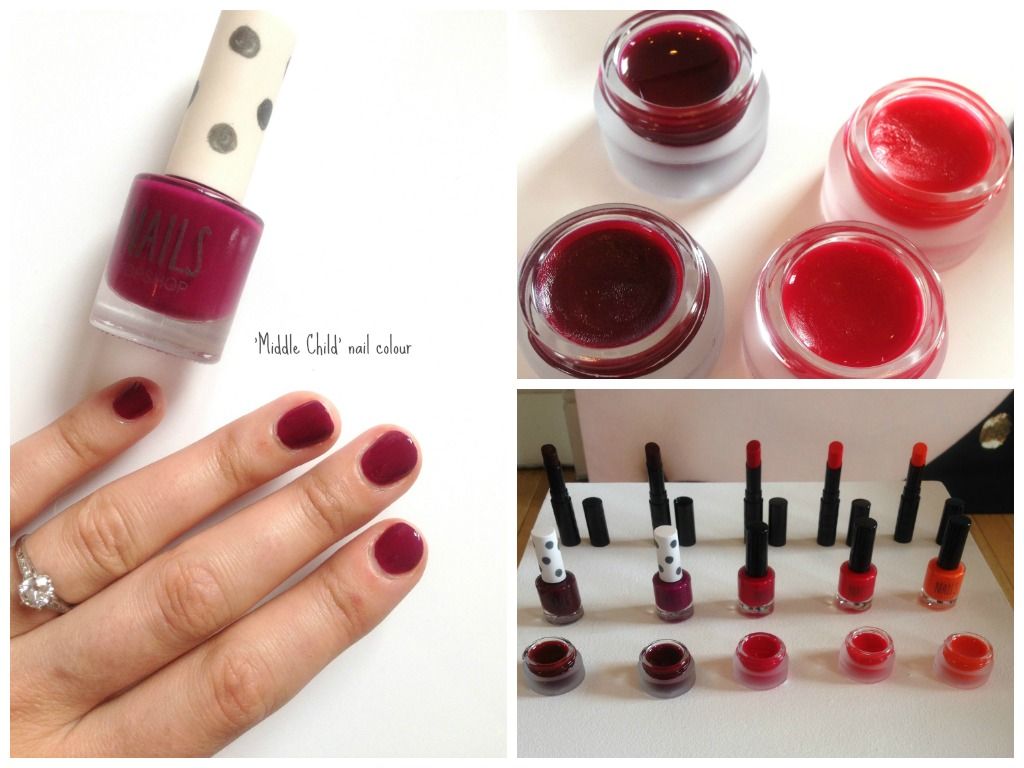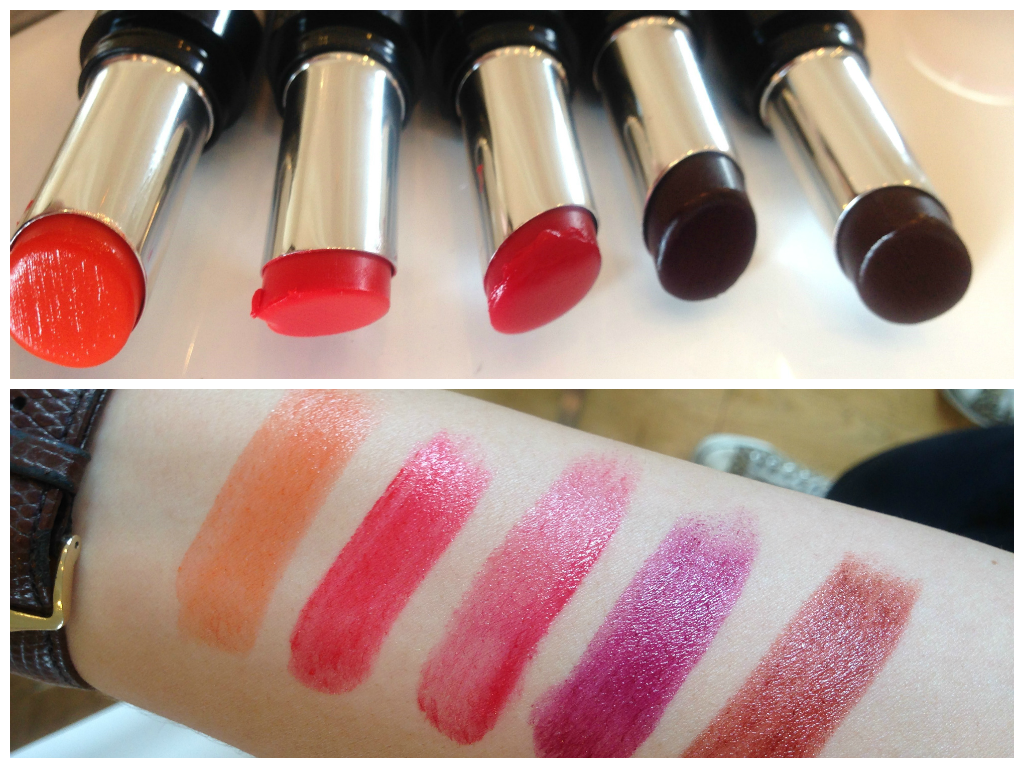 The Christmas (sorry) packaging is a step away from the typical greens, reds, golds and silvers and it more attractive in simple yet attractive monichrome boxes shot through with touches of silver and peachy pink. There is going to be a huge range of sets with a mixture of products and pricepoints. I think these are really pretty!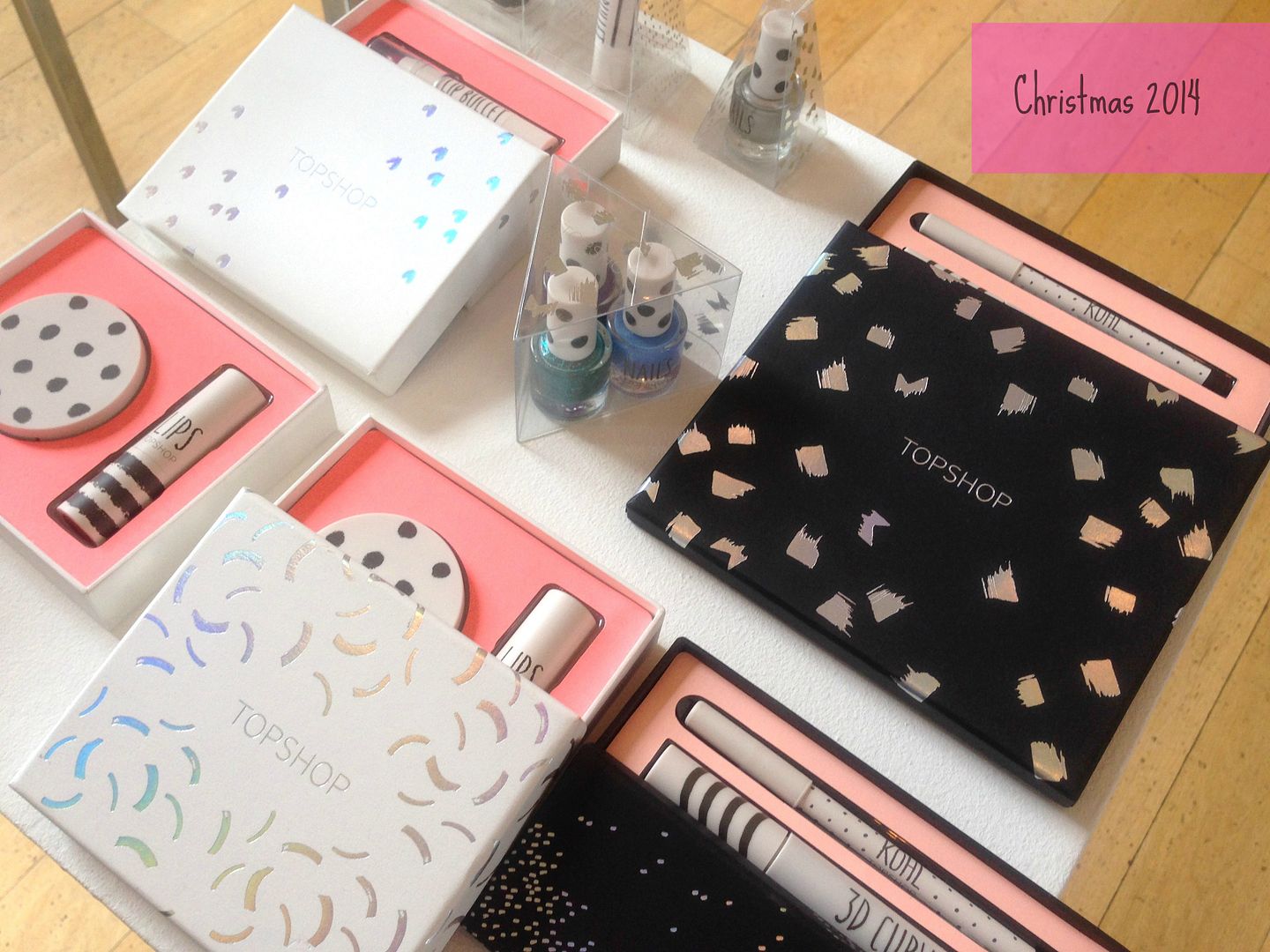 Another key product to come out later on this year (September I believe) is the first ever Topshop foundation. This is really, really nice. I love everything from the serum/skincare pipette dropper type glass bottle and application to the light-medium coverage dewy finish that this foundation gives. Alongside the foundation will also come primers, concealers and a concealer palette. I swatched and played with it all and can 100% confirm it's great quality and am really looking forward to trying them out. Hannah Murray is the makeup artist behind the Topshop beauty brand so this speaks volumes as she is such a great and well-respected artist within the industry.
I'm quite a Topshop makeup newbie, what other things should I be trying out from the range? I also got introduced to the innovative *Freckle Pencils* which is ingenious! Love this idea.