I was invited along for a chocolate cocktail making
session with Too Faced makeup to celebrate their chocolate makeup obsession & see some of the fabulous new products coming out. I've never done any kind of *proper* cocktail making before and I had SO much fun. It was held in a private bar in Shoreditch, London and we all had our own cocktail-making station fully loaded with all we needed to whip up some chocolate-inspired boozy creations. The class was lead by a super knowledgaeble Mixoligist (I think that's what these cocktail peeps are called?!) and he taught us the basics of cocktails, a little sprinkle of history and the more-important function of mixing, pouring and serving.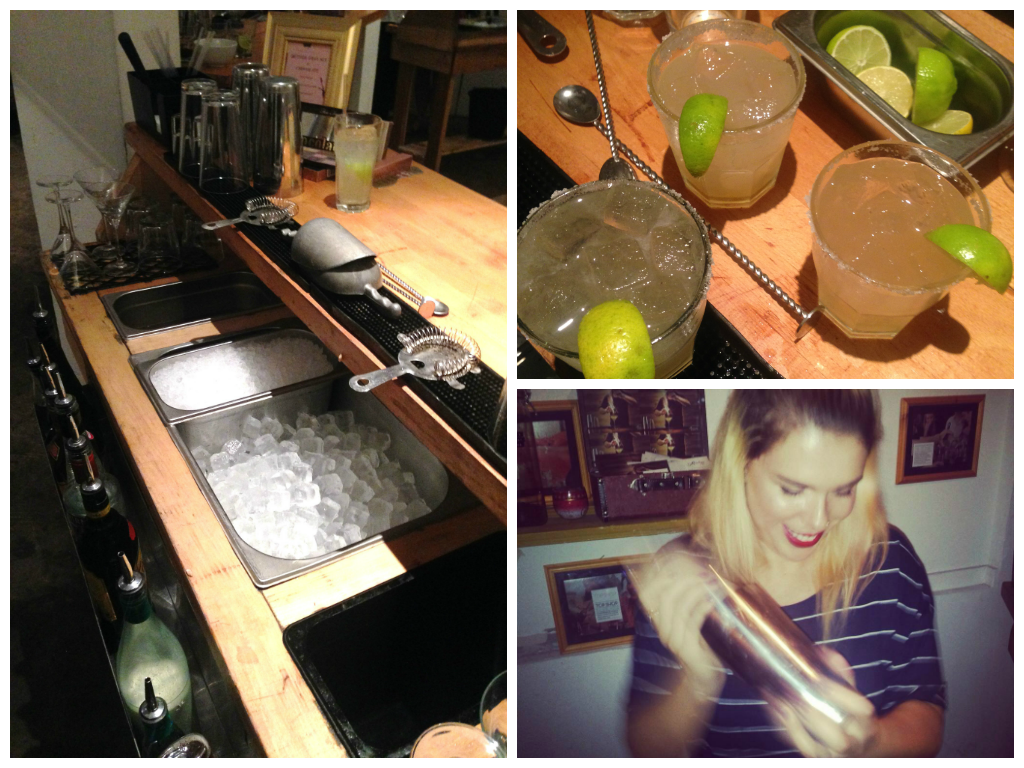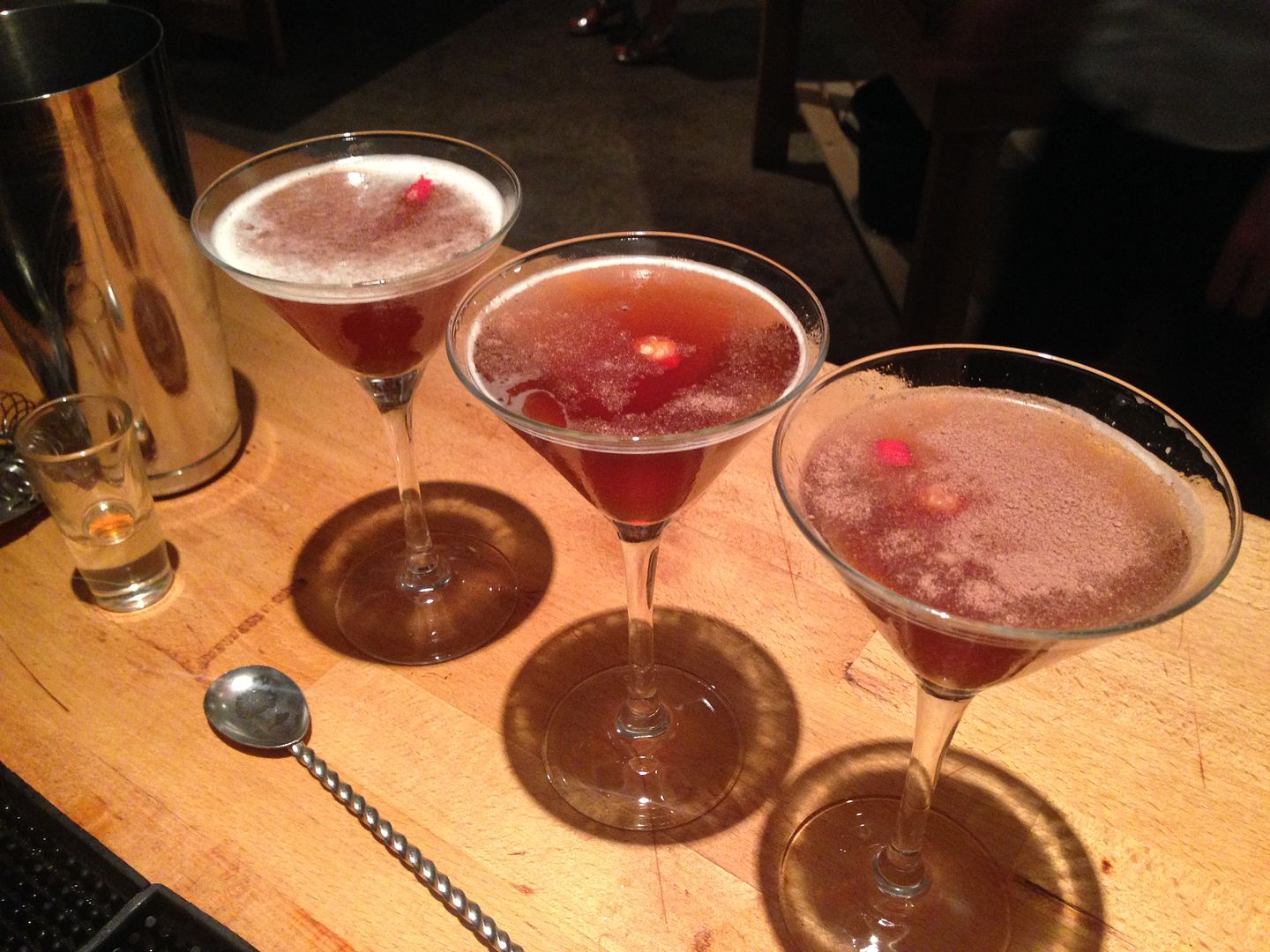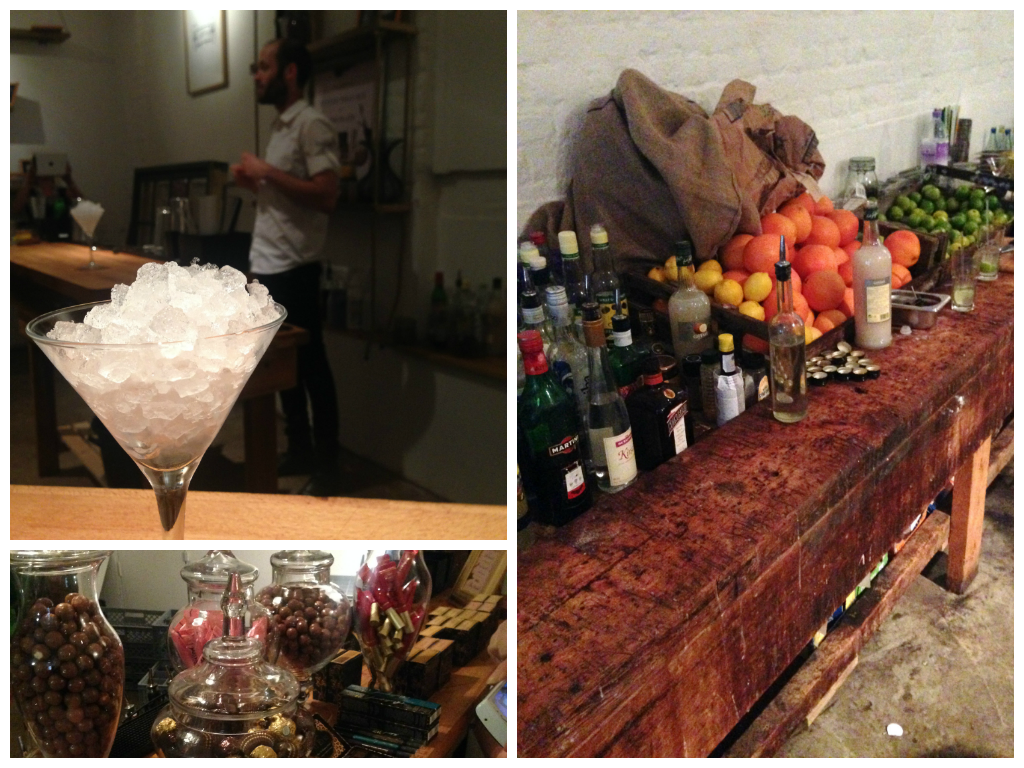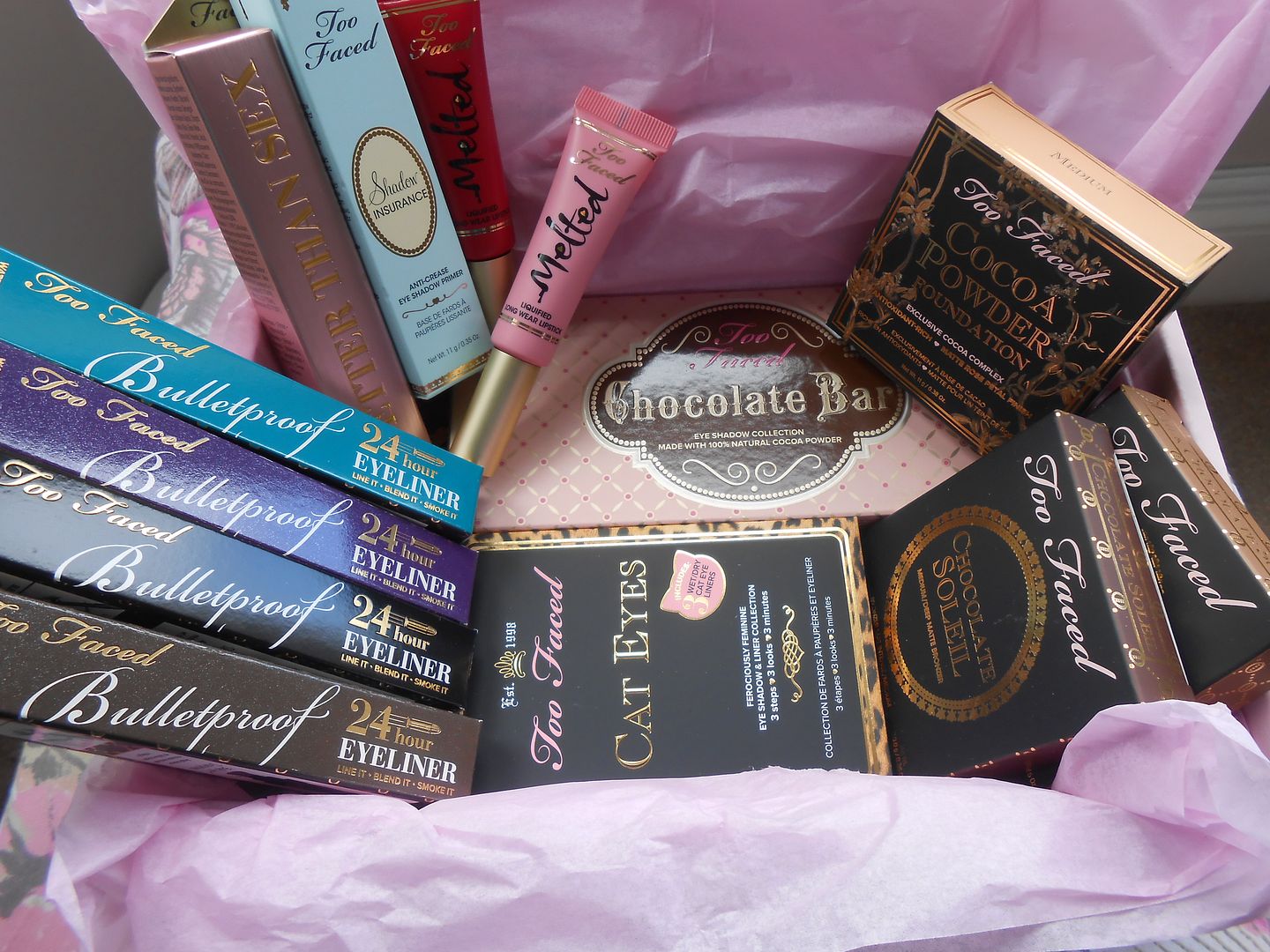 I am seriously considering going back as part of my London hen-do
celebrations as this kind of thing would be great for a bunch of friends to do before a night out. You can read up more about that here.
Anyway onto the more important things ; MAKEUP!
New products:
Things to look forward to coming from Too Faced is the Bulletproof 24hr eyeliners, that come in 8 wearable and gorgeous shades. Soft and easy-to-use, these liners can be used for precision or use with the small blending ball to create instant smokiness that is crease/smudge and budge-proof. £19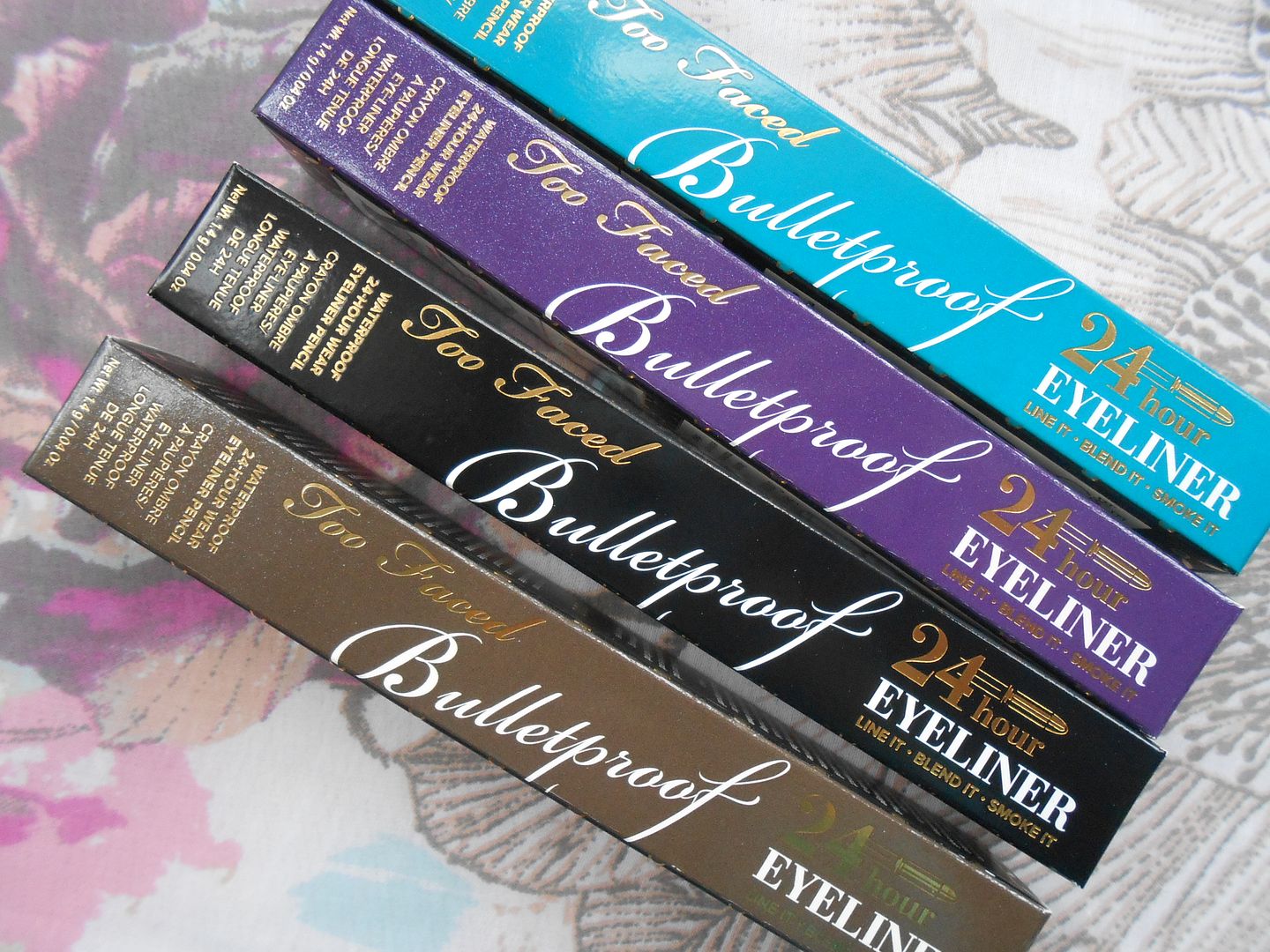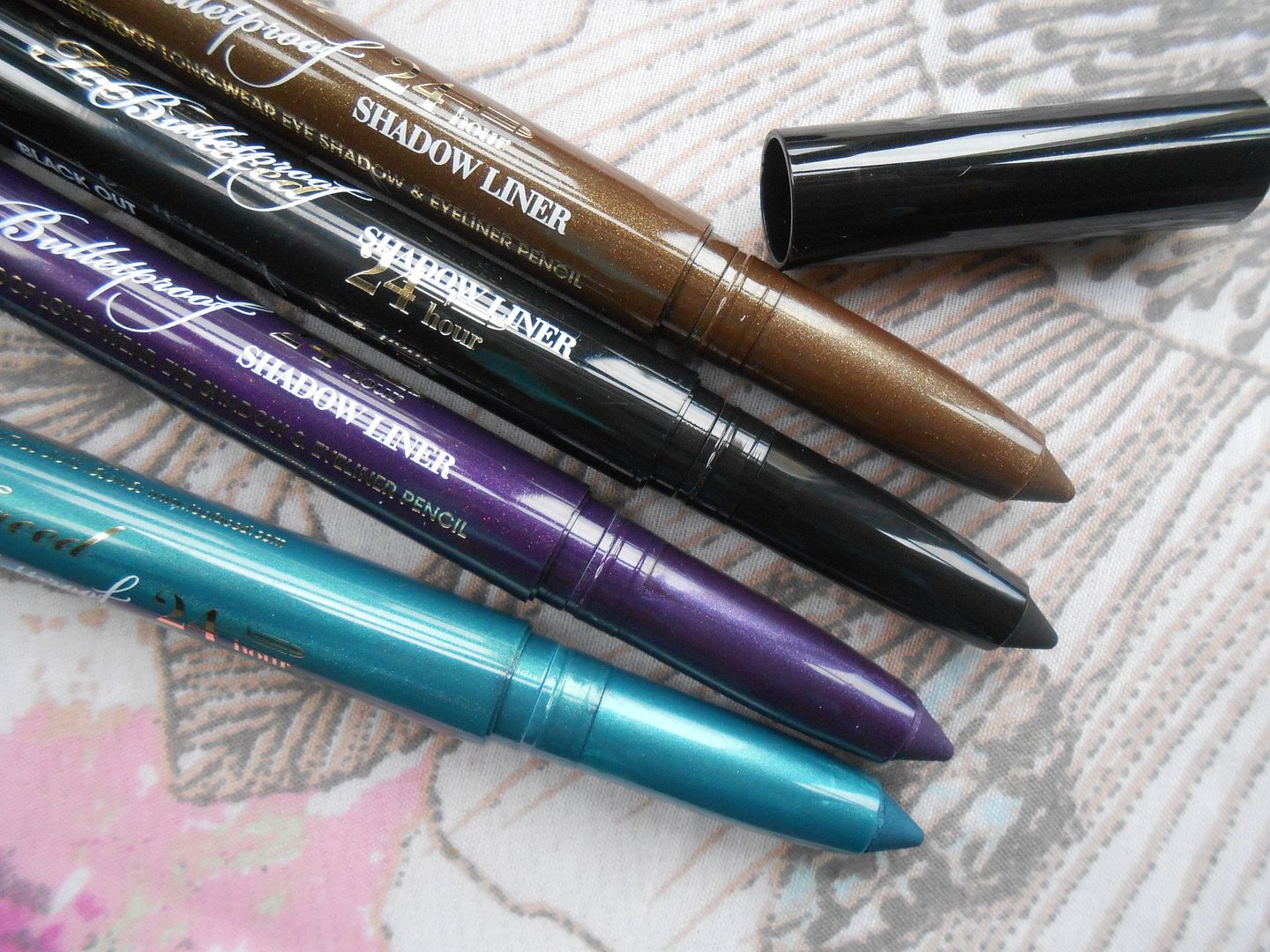 There is the 'Cat Eyes' palette that contains 9 complimentary shadows that can be worn wet/dry. Contains a glamour booklet that offers step-by-step application instructions for 3 lovely looks. £32.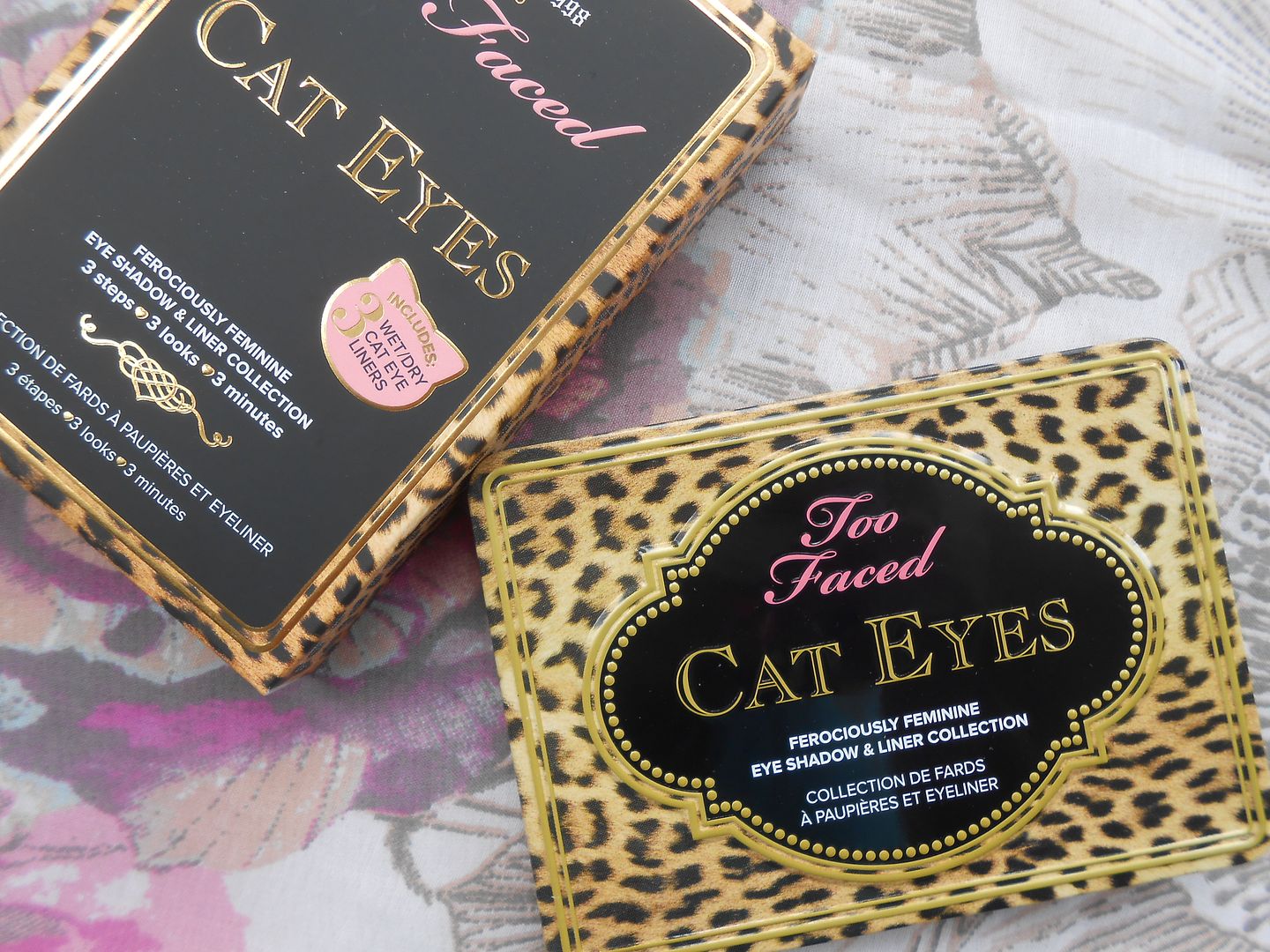 They are also launching some incredible Cocoa Powder foundations (£28) which have the exclusive cocoa complex which helps the skin retain moisture, reduces the appearance of fine lines and open pores whilst giving a medium-to-full coverage. This cocoa complex is antioxidant rich so also acts as a protective shield and it smells like chocolate! I have used and loved their Chocolate Bar palette for months which also contains this special cocoa complex and it's absolutely brilliant.
All these products are launching on August 11th into Debenhams stores and online.


I was lucky enough to get a fabulous goody bag loaded with Too Faced products
so will be reviewing them over the next few weeks and will show you some eye looks with the new palette and eyeliners.
What are your favourite Too Faced products?