This is a product I have had for some months now and I have found myself turning to it more and more for my everyday base/face cream when I need a perk-me up & an instant burst of energy on my skin.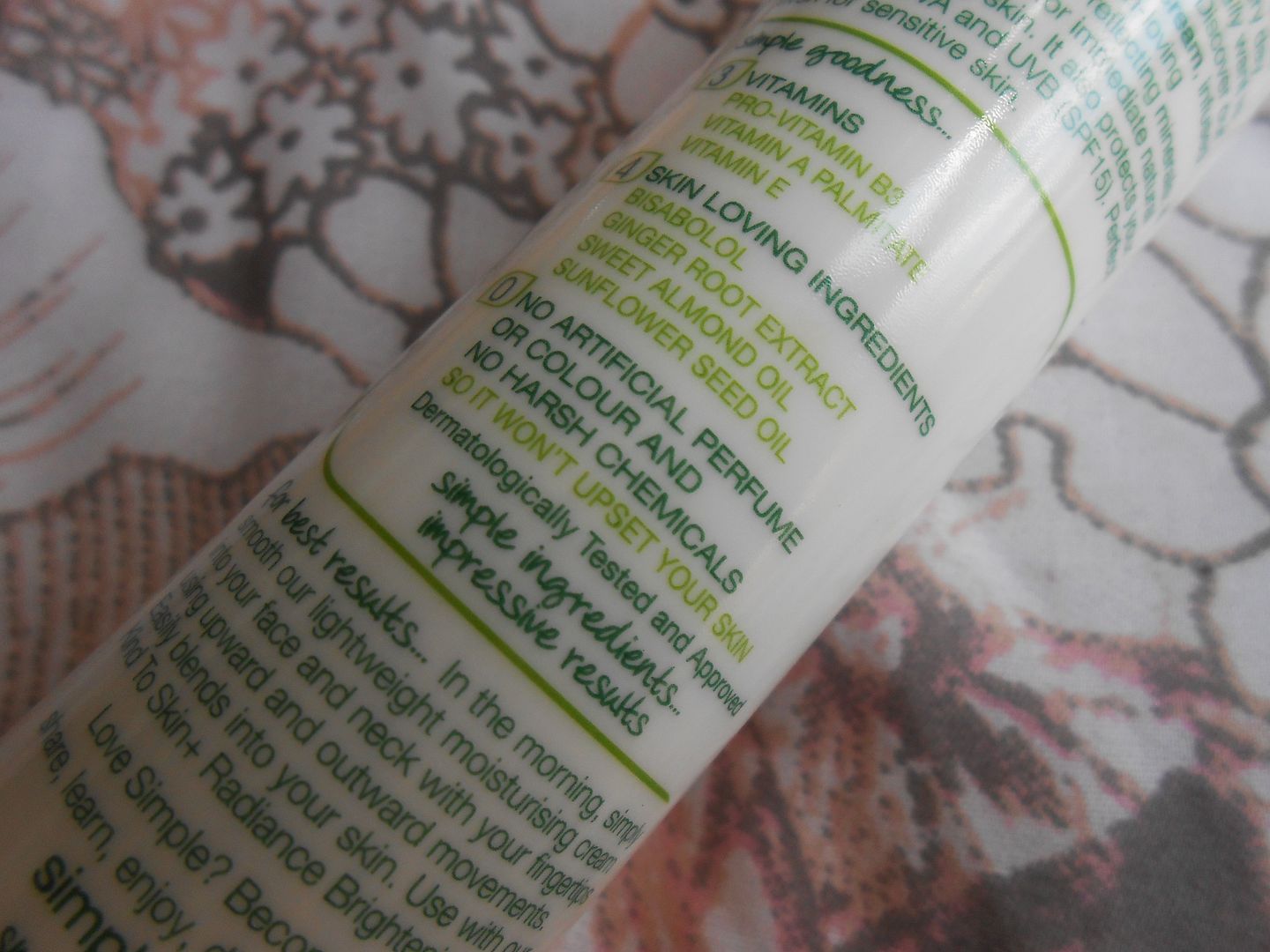 The Simple Illuminating day cream is a perfect summer face cream for everyday. It leaves my skin feeling semi-matte and fresh, it gives a beautiful glow on the skin with the addition of light-reflecting minerals, and it also protects my skin with SPF15. It's easy to use, fuss-free and also a REALLY great base for my foundation or tinted moisturiser, you won't need a primer with this for your makeup. It is infused with lots of vitamins also to add anti-oxidant protection plus skin-brightening vitamin A that leaves the skin zingy, energised and ready to take on the day. Other skin-loving ingredients include Bisabol, Ginger Root extract, Sweet Almond Oil & Sunflower Seed Oil.
Who's it for? Great for any skin, including the sensitive, who want a gentle face cream that gives an instant effect of radiance, SPF protection and those who aren't wanting anything overly active or anti-ageing. I would say a great first face cream for teens, but also up until your 30's if you aren't wanting huge skin-changing results. This is also great as a summer moisturiser as it leaves the skin semi-matte, plus not everyone has $$$$ to spend on expensive creams and Simple skincare for is very accessible for all and the pricepoints are unbeatable for the quality. This face cream costs just £7.99 . I also love, LOVE, Love the Simple face wipes which are a godsend for travel, holidays and festivals.
Psssss You can WIN this gorgeous face cream, the wipes, plus FOUR other full-size Simple skincare items in my giveaway that ends in a few days – Enter here, it takes 30 seconds – Best of Luck!