Launching TODAY into Superdrug is a whole new and comprehensive brow range from our eyelash experts, Eylure. I was fortunate to be invited along to the stunning Shangri La Hotel at The Shard to have a preview of the full range and speak to the brow experts who created the it. Can we just take a moment to appreciate the AMAZING view from the Shard?! Ok let's carry on with the brow stuff…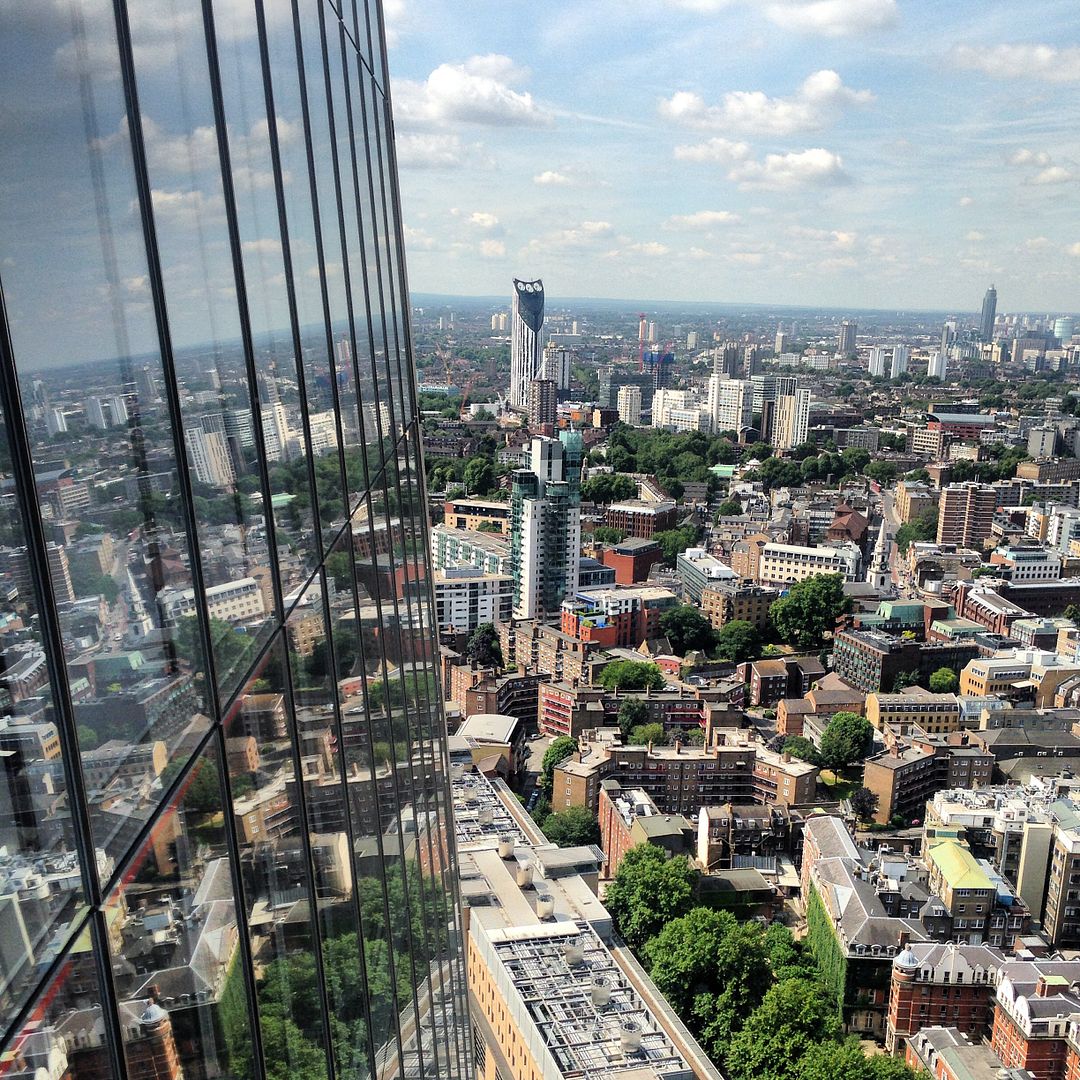 The range includes everything you need to primp, preen and perfect your brows, including brow dye (the first high street brand I believe), brow kits, pencils, waxes, gels and even brow oil to help those little things GROW! Aside from that excitement, every item is under £10 from the range. They have divided the products into 4 simple steps to perfect brows:
1.) Long Lasting Colour
*Permanent tint for brows (£9.95) One-off application of colour to tint your brows that works in just 10 minutes. Gives depth to the brows, darkens and covers greys. Available in x3 shades. I think this is a really innovative idea and glad to see it on the high street finally.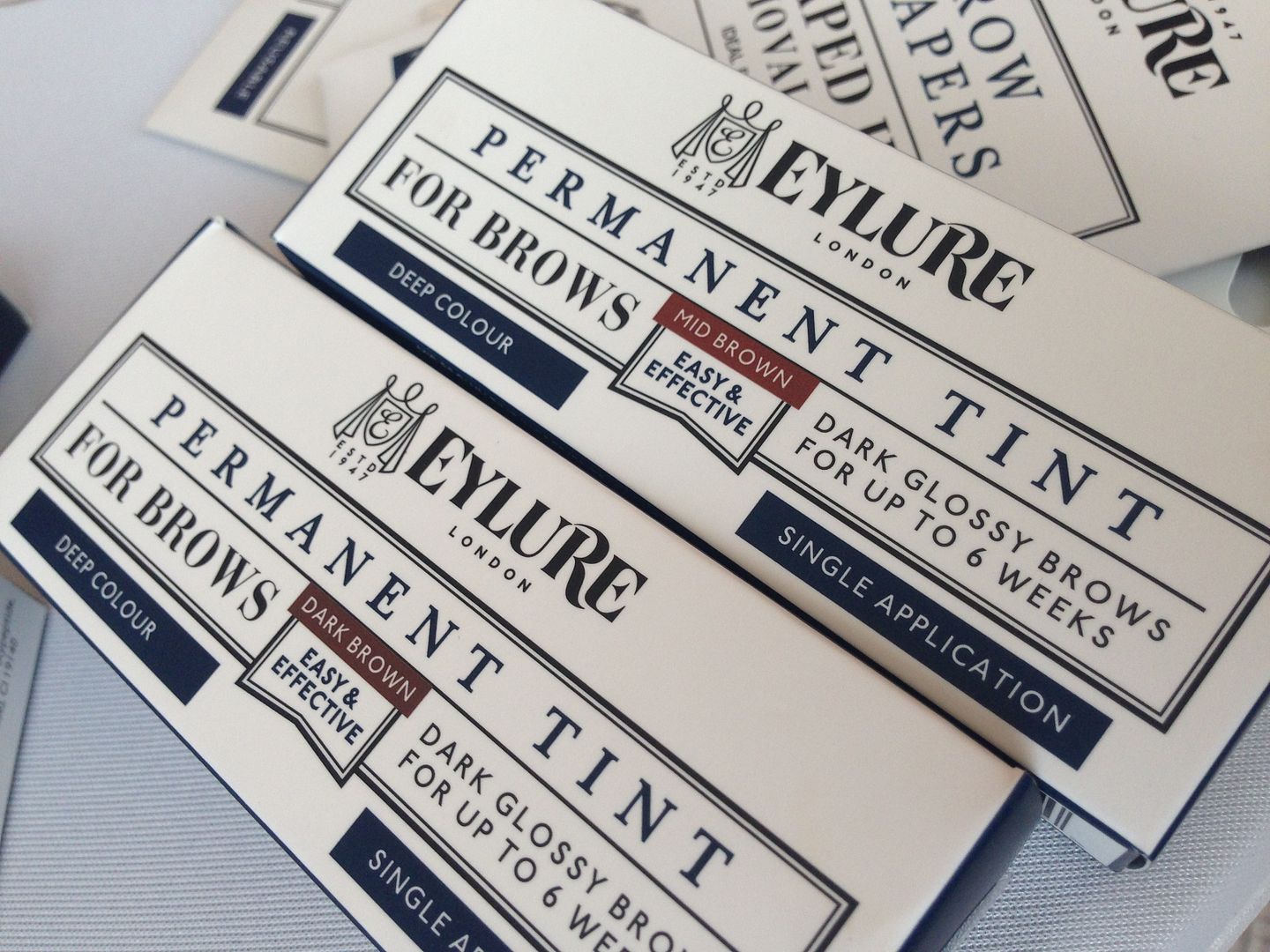 2.) Taking Shape
*Brow Stencils (£4.95) 4 different shapes to help you achieve and fill your perfect brow shape.
*Brow Shapers (£4.95) Mini cold wax brow shaping strips that come in different shapes to make it easy to get all those
hard-to-reach places.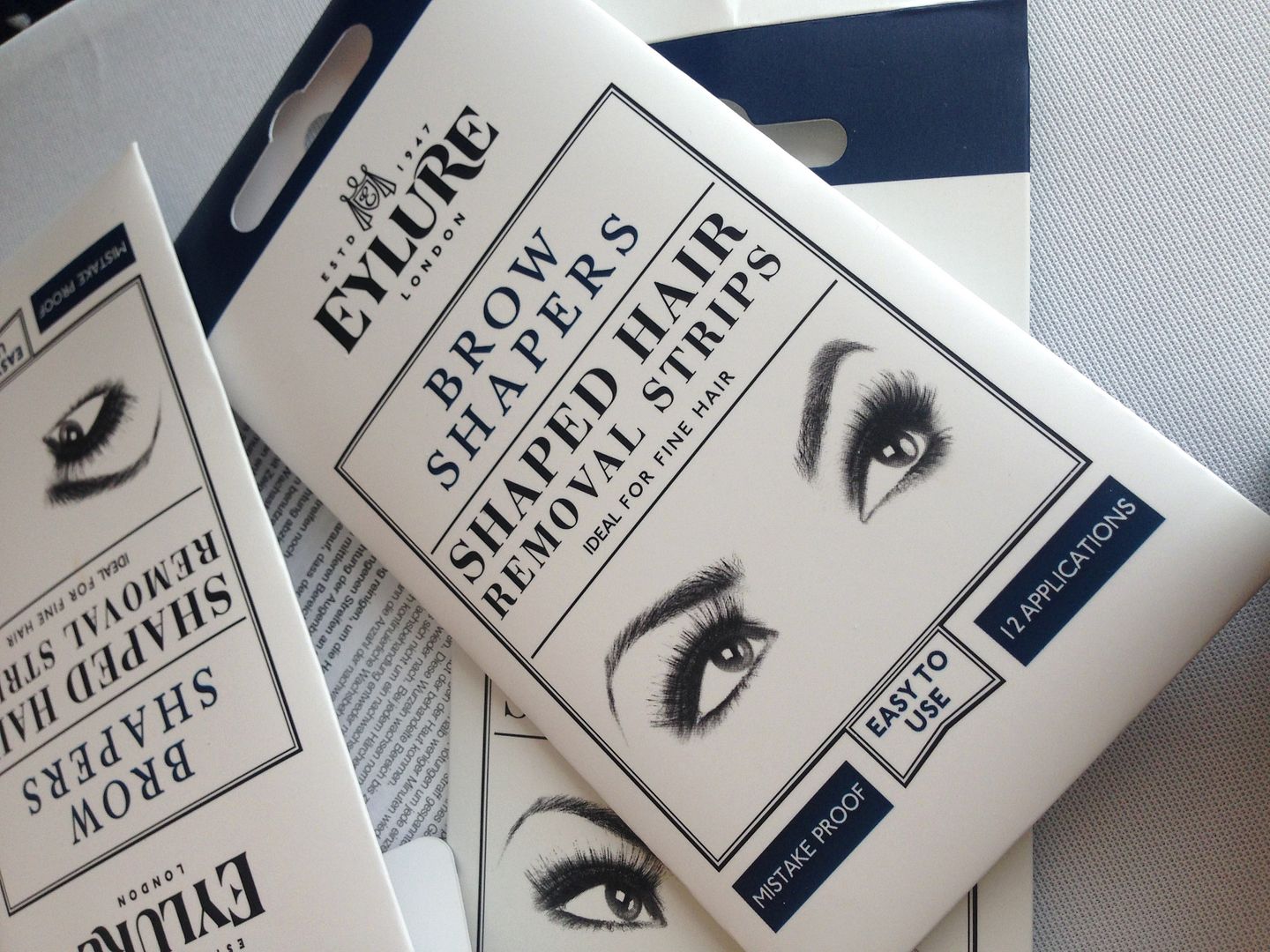 3.) Defining and Shaping
*Brow Palettes (£9.95) Waterproof brow trio containing a wax, a powder and a highlight powder. 3 shades to choose from.
*Brow Pencil (£5.45)Your typical brow pencil that has a spoolie on one end to groom the brows.
*Brow Crayon (£6.45)This has a slighty softer, waxier feel to the pencil, it's a twist-up product that has a built-in sharpener on one end and once it's on it doesn't BUDGE!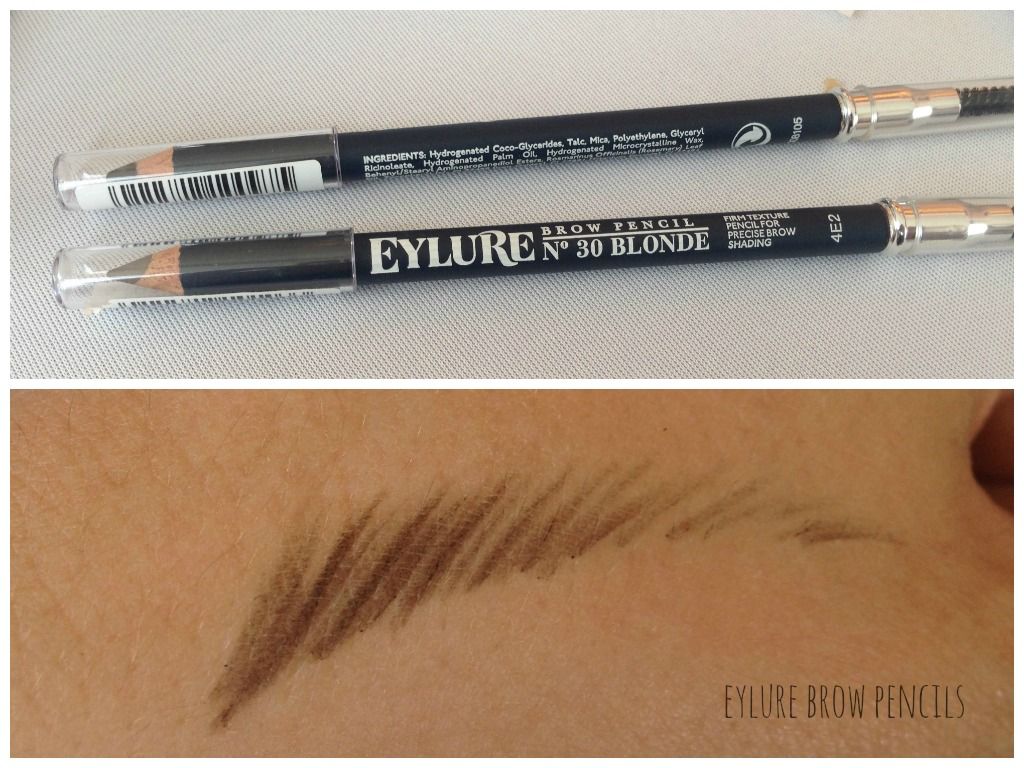 *Brow Inks (£8.45) Double-ended brow ink to give a tattoo precision. One end is really fine, the other is thicker so you can flip it around to get it how you want. These aren't out until next month and I'm really excited to try these.
4.) Keeping in Shape
*Brow Tame & Wax Define (£6.45) A clear oversized wax pencil that can be used to tame unruly brows. This will be great for guys and is similar to the infamous Mr Eyebrow from Givenchy.
* Brow Control & Shape Gel (£6.25) A clear brow gel for long hold. Infused with a treatment as well as great holding abilities.
* Brow Nourishing Oil (£8.25) A cute little purse-size rollerball that contains a hair-growth promoting oils. Ingredients include Argan oil and Rosemary oil.
I'm really glad to see that FINALLY a brand have launched a really full and comprehensive range of brow products that aren't too pricey. Currently all high street/ drugstore brands will have a few brow bits, but nothing to this extent. Brows are such a huge thing right now so I have no doubt that this will be really popular. I will be reviewing the products ASAP.