Antipodes is relatively new to the UK and they are a New Zealand natural skincare and makeup brand which have a strong ethos of 'Green Beauty'. By that, I mean they are inspired by nature and use as many natural ingredients in their products as possible without compromising their effectiveness on the skin.
They have a very small range of makeup including foundations and setting powders and I have been recently trying out the Performance Plus mineral foundation*. This comes in just 4 shades and promises to bestow a healthy, flawless coverage whilst feeling lightweight on the skin. It has an SPF15 as pretty much all mineral makeup seems to have and is fully dermatologically tested and suitable for the most sensitive and reactive skin. It contains earth minerals that balance oil production and also 'Vivanza Performance Plus' which is an anti-oxidant packed extract.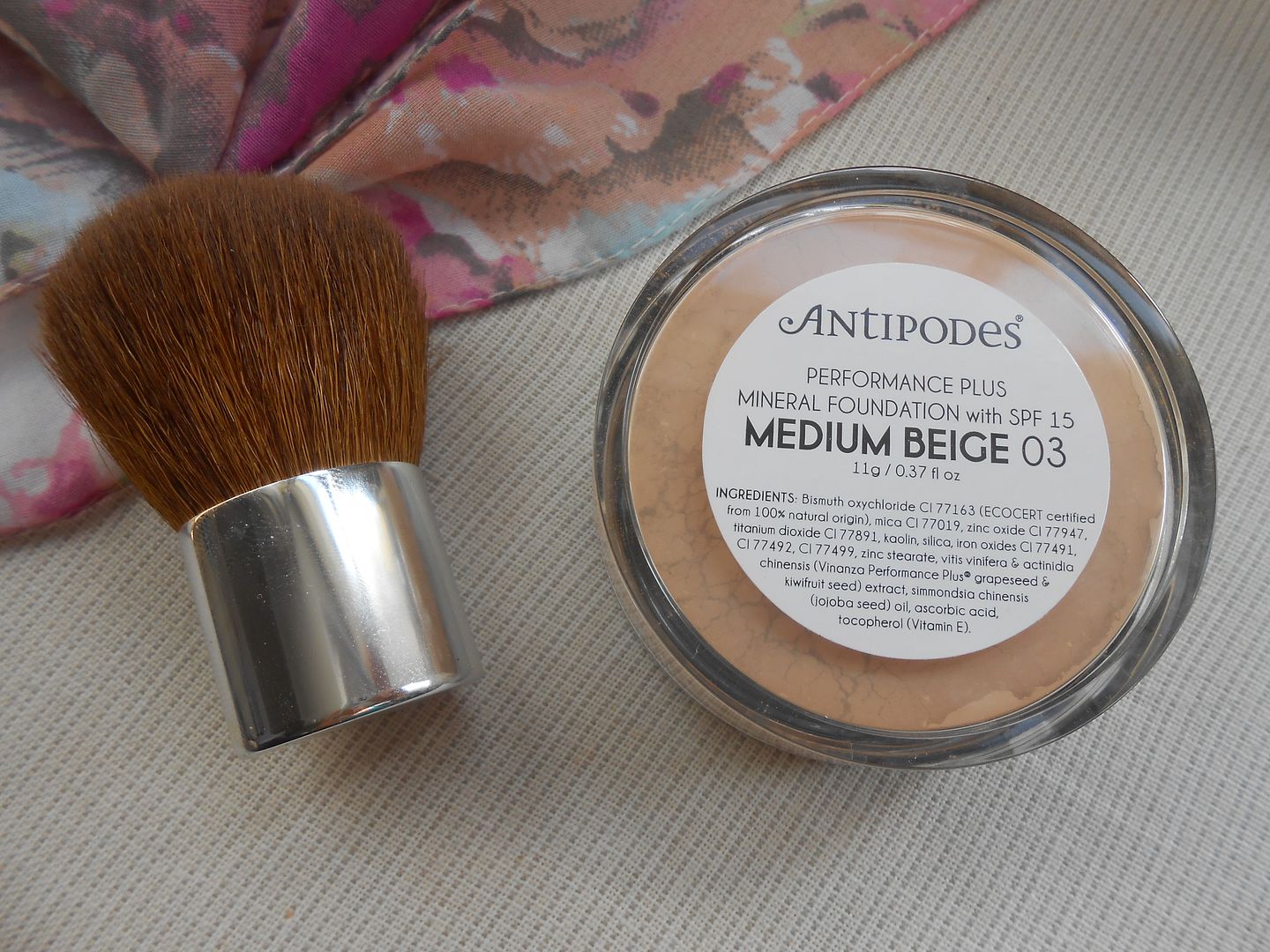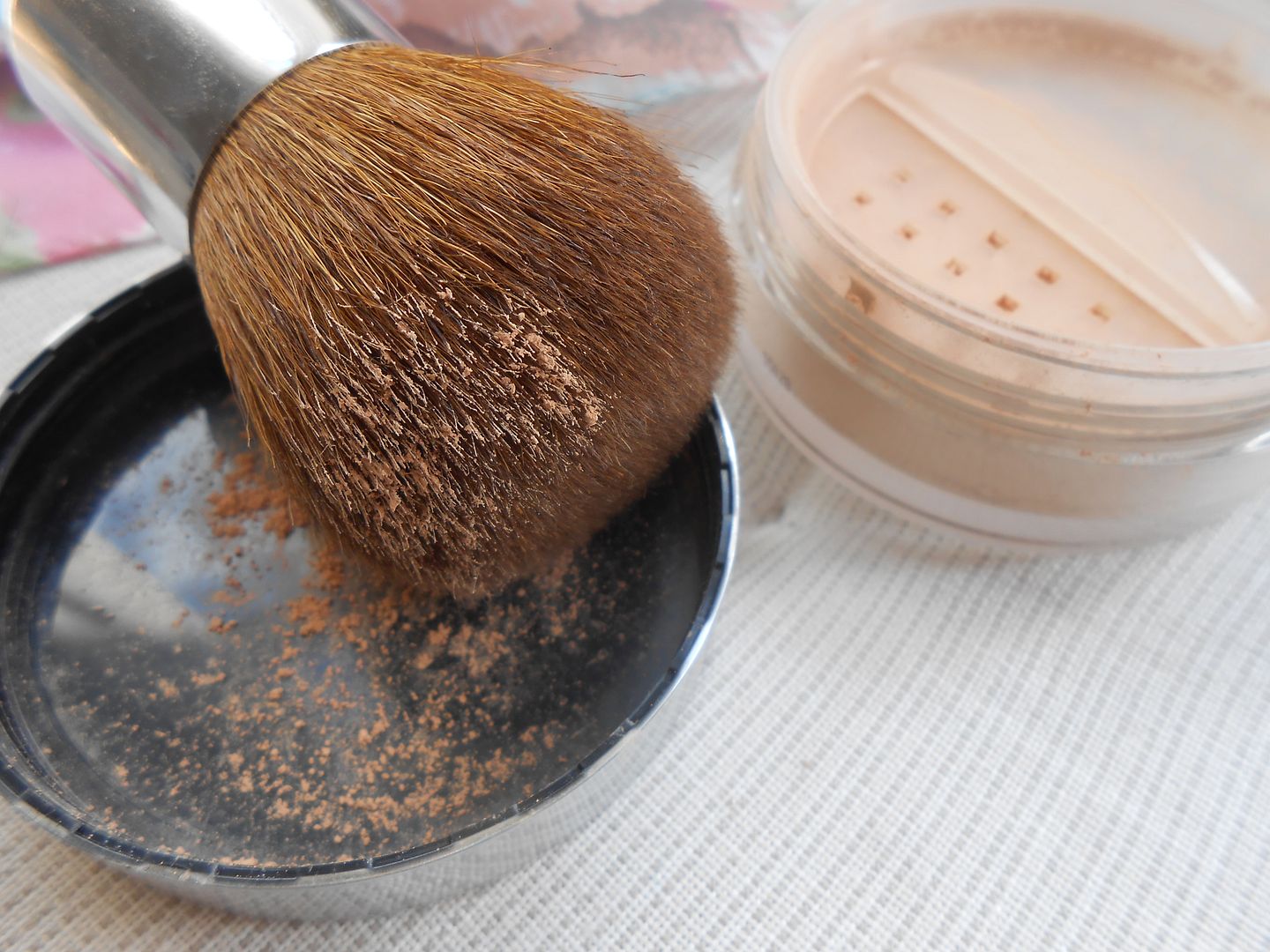 I have used a few different types of mineral makeup and don't use them that regulary so I was really interested to see how this performed in comparison to my everyday foundation. It is a loose formula powder, as is most mineral foundations, and I love the glossy metallic lid and packaging of these foundation. It's verrrrrry similar to the Laura Mercier ones that I already have. It has a dispenser within the pot that stops too much powder spilling out, which you can open & close with the turning of the inner plastic lid. This is really handy as with any loose powders, spillages can be super annoying! I usually still won't carry a loose powder around with my in my handbag for touch ups as it's just too much hassle, I always just carry a pressed powder for this.
The coverage of this is a buildable medium coverage. My skin is not terrible at the moment but as you can see from the photos
It leaves a beautiful natural finish on my skin and it feels so lightweight and breathable. I literally had to double-take as it felt like I had nothing on but I had this super natural almost perfect-looking skin! I was really impressed with this and I wasn't actually expecting to like it as much as I do. It is great for everyday fuss-free wear, and it's a perfect foundation option for the summer as it allows your skin to breath, has SPF protection, feels like have have NOTHING on and it really quick to apply.
I have the Antipodes Kabuki brush* which is a really nice natural-haired brush that is teeny and good for the handbag and touch ups also. I find the best way to apply this mineral foundation (or any loose poweder foundation) is to tip a bit of the powder into the lid, and then with your kabuki brush you simply pick up the product, swishing it around the lid so the brush is evenly covered and then buff the product on the skin in a circular motion. This ensure you don't waste loads of product and it doesn't get messy!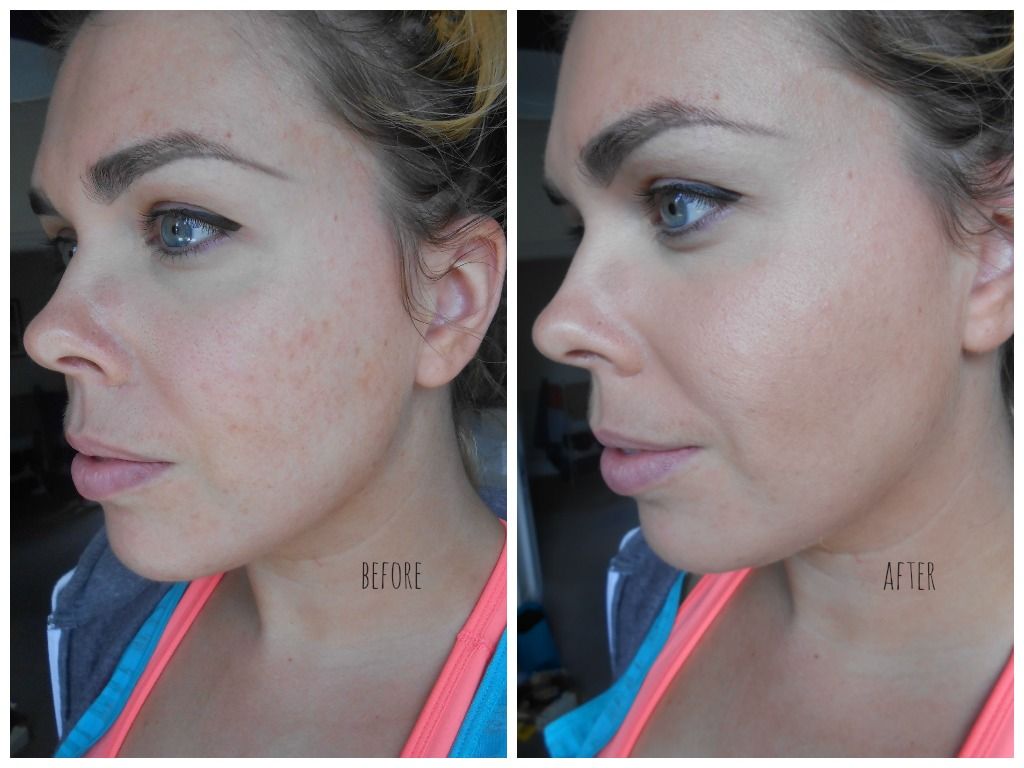 The shade I am wearing is Medium Beige 03 which is a slightly warmer mid-tone shade. Not too pink or yellow and it is my perfect match. They currently only come in 4 shades, so it would be nice to see an extension of this. I am going to also be buying the darker tone for summer.
One tip if you have oily skins and want to use a loose foundation powder, then make sure you prime and prep your skin before use or it may catch on your oilier areas and look cakey and patchy. I really like the BareMinerals foundation primer under this and have found this works really well.
The Performance plus mineral foundation costs £27.99 and is available from WholeFoods, Selfridges and selected pharmacies.