Ahhhhhh Huile Prodigieuse… probably one of the most infamous products from french skincare house Nuxe. I remember this little bottle from many, many years ago when they used to sell the range in Boots. It's a beautiful, exotic-smelling multi-use body oil that can be used on the face / hair and body and is any beauty-enthusiast's summer must-have. You can get the original (no shimmer) or the one I love is the one with the bronzey shimmery particles inside – Perfect on the legs to give a beautiful red-carpet sheen and all my clients go mad for this. To compliment these cult oils from the range, NUXE are launching a range of suncare and tanning products which is coming into stores real soon. I was invited along to a preview of this delicious products and have some info below about the new launches.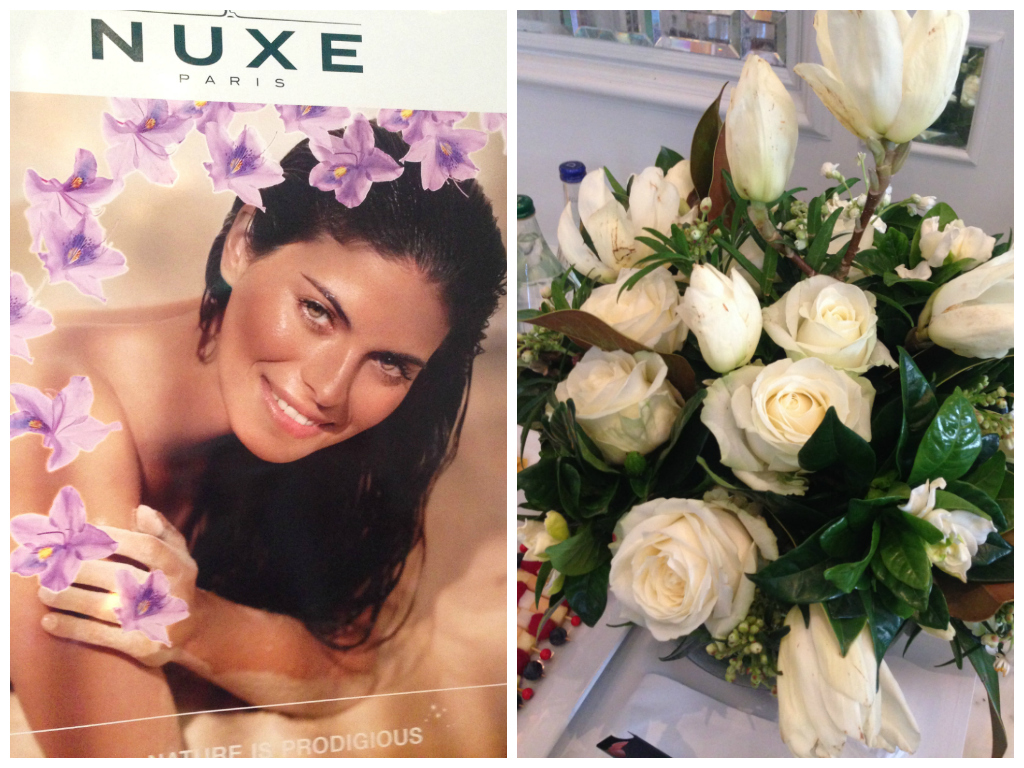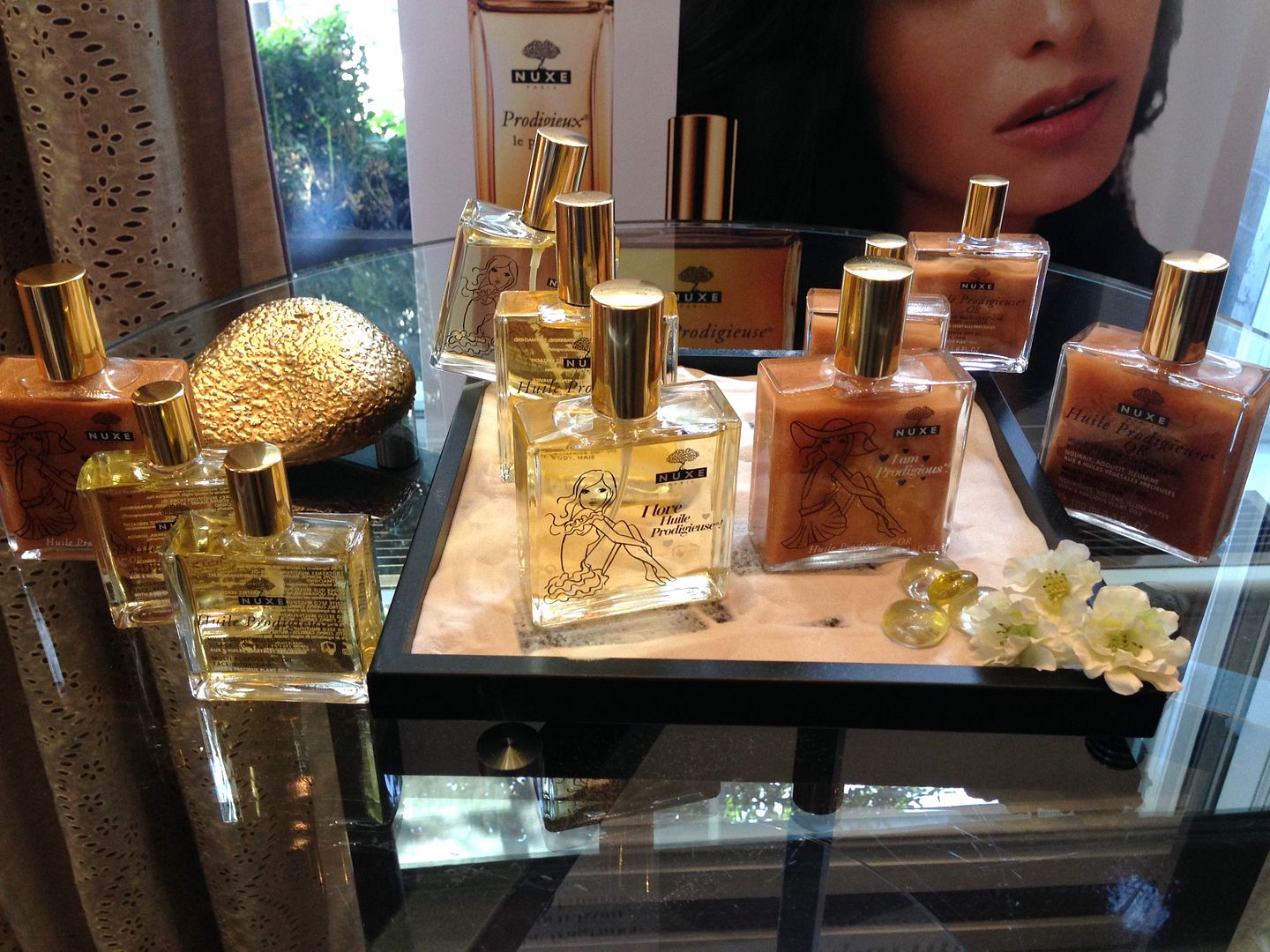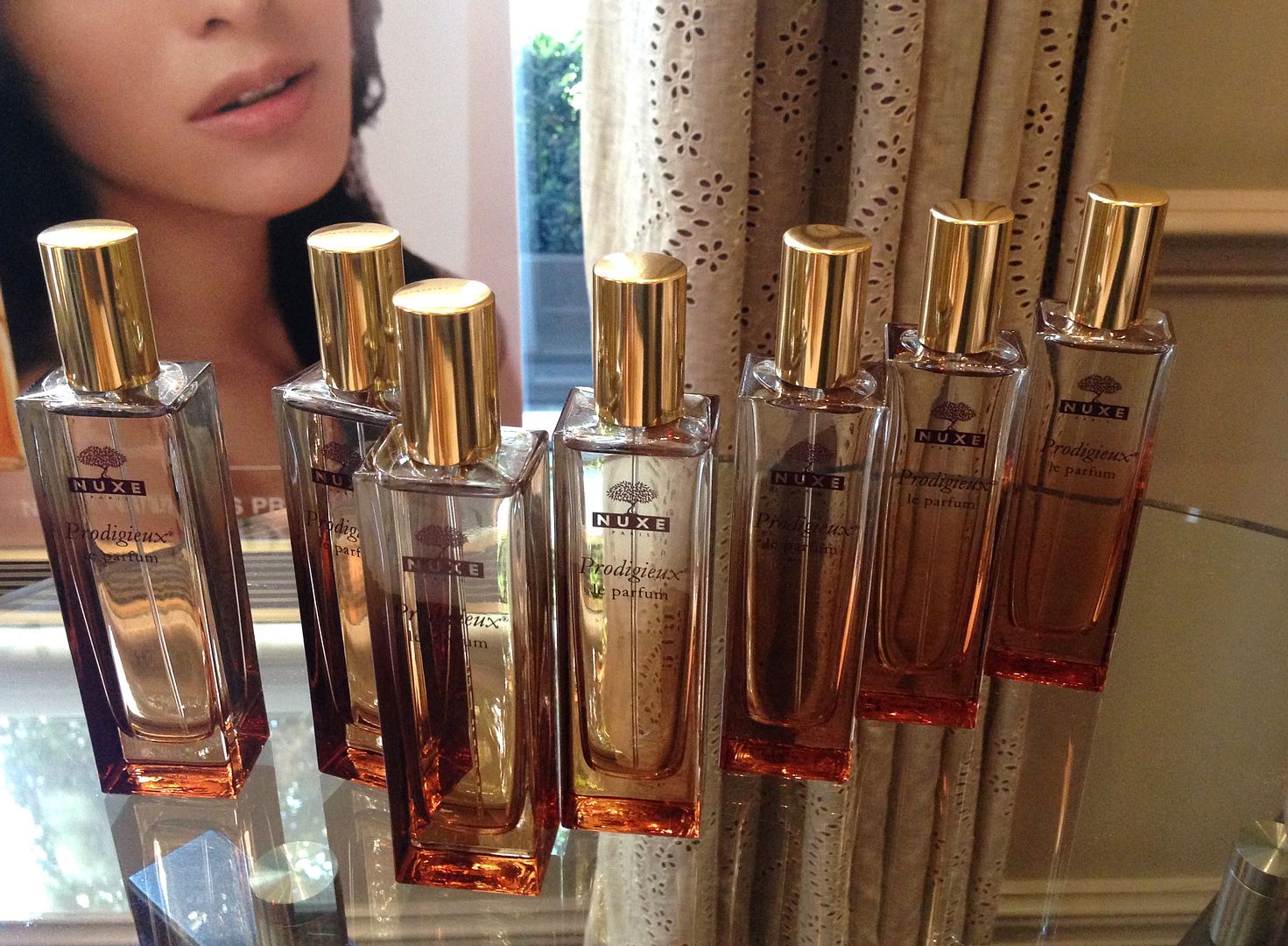 They are starting slowly just with 5 simple yet essential suncare/tanning products including a SPF30 for the face, a SPF20 body lotion and an SPF10 body oil, aftersun and fake tan. All of these products have been developed with full UVA/UVB protection, moisturising properties, beautiful textures and a dreamy beachy fragrance.
Key Ingredients throughout the range:
*Water hyacinth helps with hydration on the skin.
*Kau pe Flower is both refreshing and soothing.
*Loaded with natural anti-oxidants to act as a protective anti-ageing range also.
*Carob seed powder is a plant-based tan activator that stimulates the melanin in your skin to deepen and prolong the tan.
Sun Protection/ SFP Products (x3):

[Delicious cream for Face SPF30] This is suitable for the most sensitive skins and all skintypes. This should be an addition to anybody's skincare routine whether on holiday, in the city, winter, summer… whenever! It's a great day-to-day lightweight protection. They used to do a product similar to this (it was great) so I can only imagine this is new & improved. No chalky white finish, this absorbs into the skin seamlessly and is really lightweight so suitable for all skintypes. I am oily/combination and I find some SPF products for the face can break me out as they are very rich but this one has an invisible feel.


[Milky Spray for body SPF20] This to me is more for our UK semi-warm summers, rather then mediterranean/more beach holidays. This is a nice milky, lightweight body spritz that absorbs into the skin in a flash, leaves no residue and makes the skin feel lovely and soft. It also smells like tropical flowers: YUM. It dispenses by an easy pump-spray onto the skin so easy and fuss-free to use.
[Tanning oil for Face/Body SPF] I'm glad, very glad, that they bought this out, as I struggle to find decent SPF oils. This is for already tanned skin : don't put this on at the start of your holidays as you will get burnt, it's simply not a high enough SPF. This is for the end of your holiday when your melanin is really active & high and your tan is deep. I usally sneak a lower SPF body oil on the last 2 days of my holiday. This can be used on the face too but for me this is a no-no, I will always use at least a SPF30 on my face.
After Sun (x1):
This is for face & body and it a soothing / anti-inflammatory lotion to treat the skin after sun exposure. It is an alcohol-free sorbet texture that absorbs into the skin beautifully and gives a real boost of hydration with water hyacinth, kau pe flower, sunflower oil and coconut. This also contains the carob seed powder as in the other products which extends and naturally prolongs the tan. Use this in the evening after a day in the sun, and also once returning from holidays to prolong and keep the skin's natural balance restored.
Fake Tan (x2):
Nuxe have launched a fake tan for the face, and one for the body. These are both formulated for the most pale and sensitive skin to ensure a beautiful, natural and radiant glow. Great for those who prefer that daily tan look as opposed to a dark 'fake-tanny' look, newbies and scardies to fake tan should also take a look at these products.
These tropical beauties all launch very soon, will find out the exact date ASAP.
www.uk.nuxe.com