Much to my fiance's annoyance I have a problem with walking past Boots without the old 'Ooo I just need to pop in and get *something*' …something meaning I have no idea what I 'need' but once I get in there I will know exactly what it is. AKA I have a quick run-round and end up filling my basket with all the things I want to try, general re-stocking, baby-wipe buying and any other business. This weekend I got a fair few bits, most things I am yet to actually use so I'm really exciting to get stuck into this lot.
Makeup bits
L'Oreal Glam Bronze 00 – I like the look of this as it's a matte, non-orange bronzer and I am need of a new one for everyday easywear. I don't tend to ever buy bronzers with shimmer in them.
Bourjois Volume 1 seconde mascara : This was on offer and I liked the look of the textured plastic wand. It has teeny little balls on the end of some of the wand 'hairs' which I haven't seen before so was intrigued to see how it worked. Have used it a couple of times now and am liking it!
MaxFactor Masterpiece mascara : I purchased this a few times when it first launched way back when. Then I kind of forgot about it, but have just re-purchased to see if my love for it is still as strong. Again, it has a plastic wand, which seems to work for my lashes. I will be doing a high-street mascara comparison & review very soon.
Bourjois Happy Light serum primer : I hadn't seen or heard of this before I went into Boots, but I think this is new. Anything that gives me glow and brightness is a winner for me. Am yet to try it.
Lanolips Lipaid : As you may know if you read this blog on the regs, I am a SUPERFAN of Lanolips and I had seen another MUA use this on Instagram and it looked really pretty. Hydrating, shimmery type gloss balm with organic lemon oil.
Skincare
Two super-hyped products right here, I am usually good at not jumping on the bandwagon with products I see all over beauty blogs and social networks but after all this time I buckled and had to give these a whirl.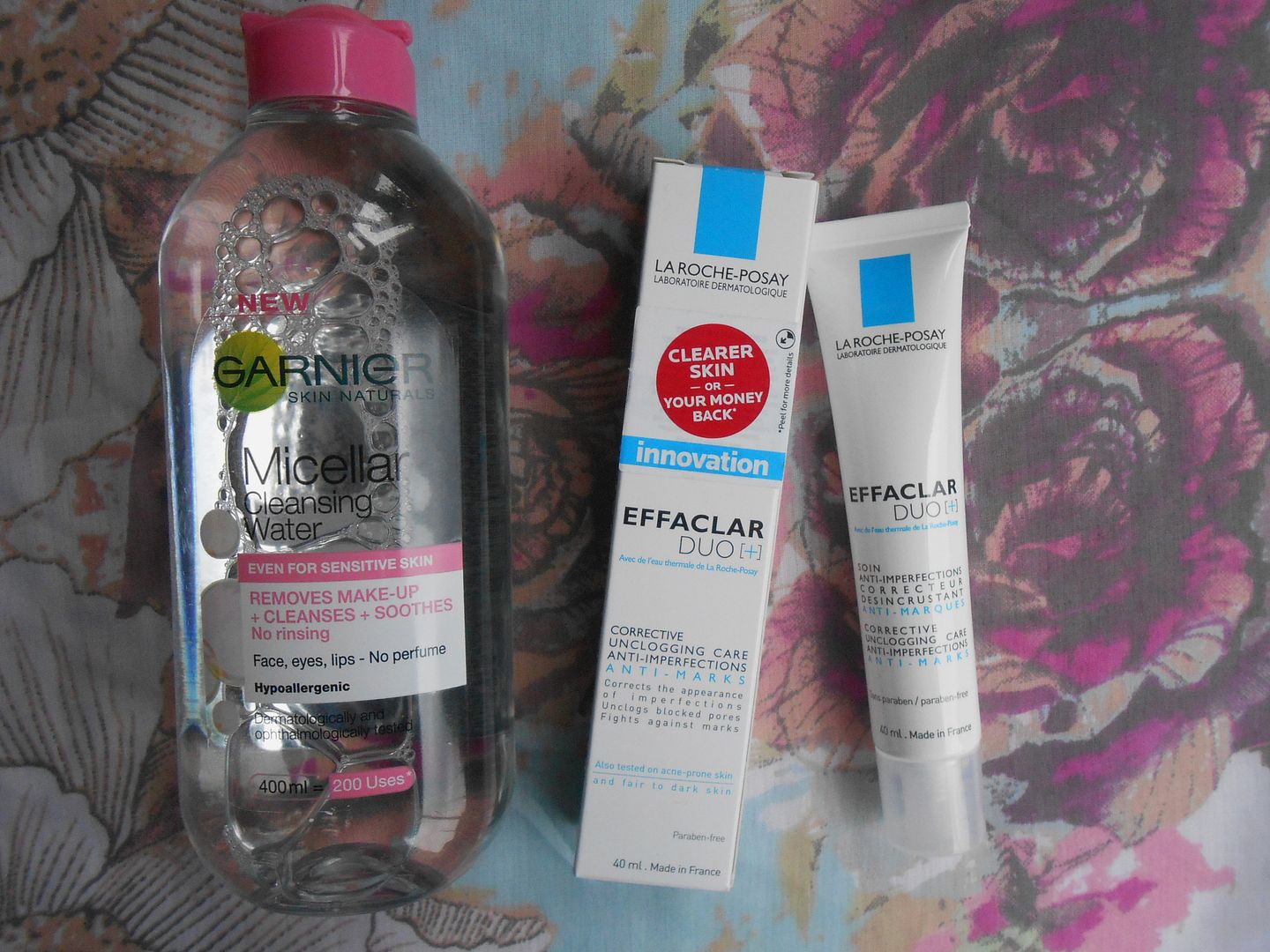 Garnier Micellar cleansing water : This has captured my interest since it launched, but due to my stock of Bioderma by the dozen I resisted, but it looks sooooo pretty and it fell into my basket. Can't wait to try this and am hoping it lives up to the hype.
La Roche-Posay Effaclar Duo : I was invited to the launch of this but last-minute, I unfortunately couldn't go. From reading the reviews of the bloggers I know who went, and the general feedback about this, I just HAD to buy it. It sounds like it is perfect for my congested, dotty, spotty, rank skin and I am expecting BIG THINGS. I have already taken photos of my skin how it is now, and will be trialling this over a period and taking photos weekly to see if it really does work. Honest review & feedback coming!
Bodycare
Garnier Oil Beauty nourishing lotion : I had a little sample sachet of this from a glossy mag which I tried it on set last week. It smells beautiful and looked amazing on the model's legs and my beauty-savvy assistant agreed! SOLD! I'm going to use this initially for myself and if it's great I will get another one for my kit – the fact it is a nice big size AND it has a pump applicator makes it perfect for my pro kit.
Haircare
Tresemme Instant Refresh : This is my third can of this, and I love the fact that this dry shampoo comes in a travel-friendly 100ml (Some of the smaller cans, last me like 2 days). It is one of my favourite dry shampoos, it smells fresh, does the job and gives me lovely texture in a flash.
Have you tried any of these products or is there anything here you are interested in? Lots of reviews coming soon from this lot.