This Miracle skin cream from Garnier* launched earlier on in the year and it's targeted at those whose skin appears tired, fatigued and lacklustre. It's a hybrid skincare and makeup product so smoothes, protects, conceals, blurs imperfections and brightens the skin in one light sweep. Not only does it deliver your instant /short-term results, but it also has long-term anti-ageing properties and an SPF 20.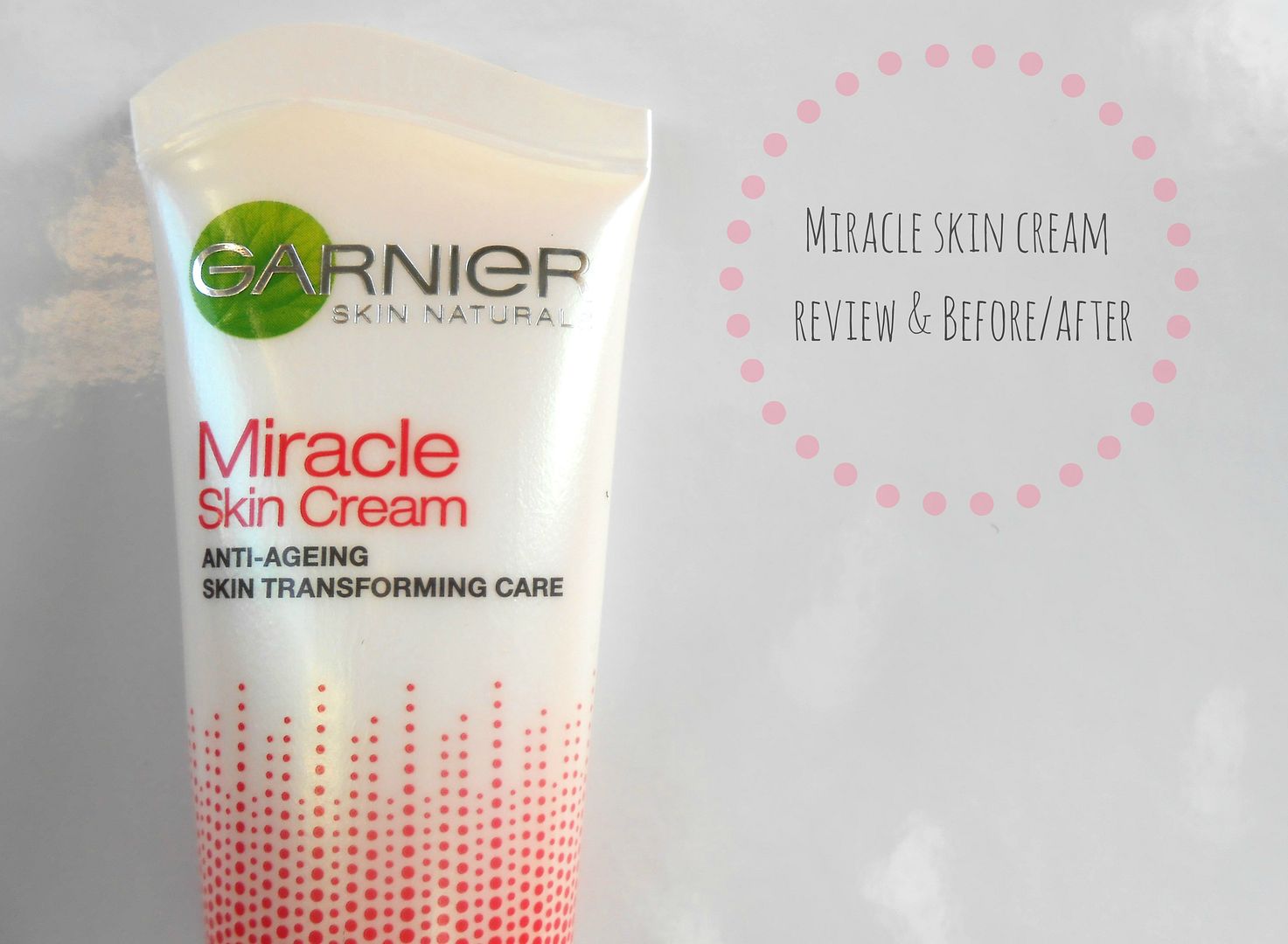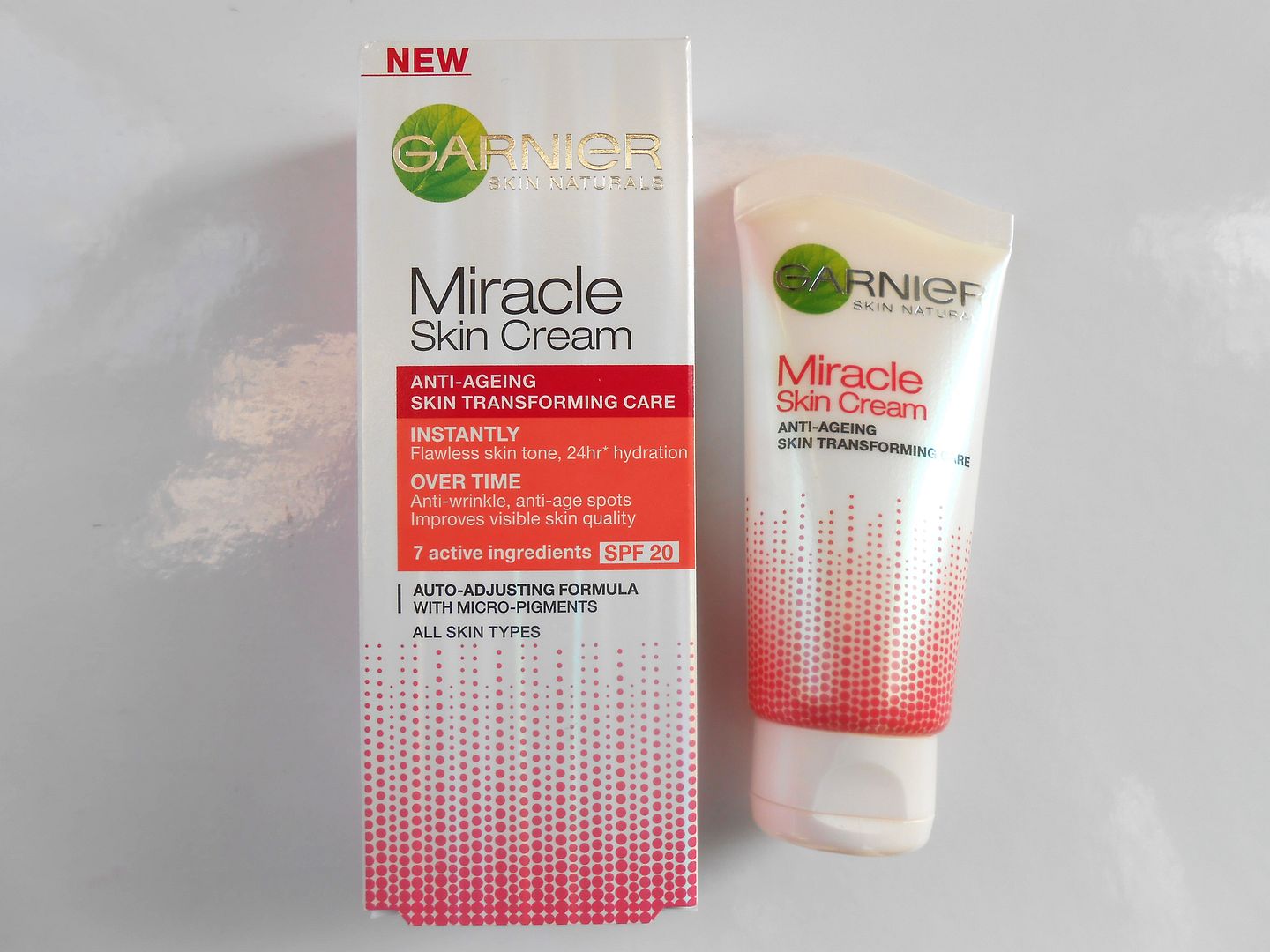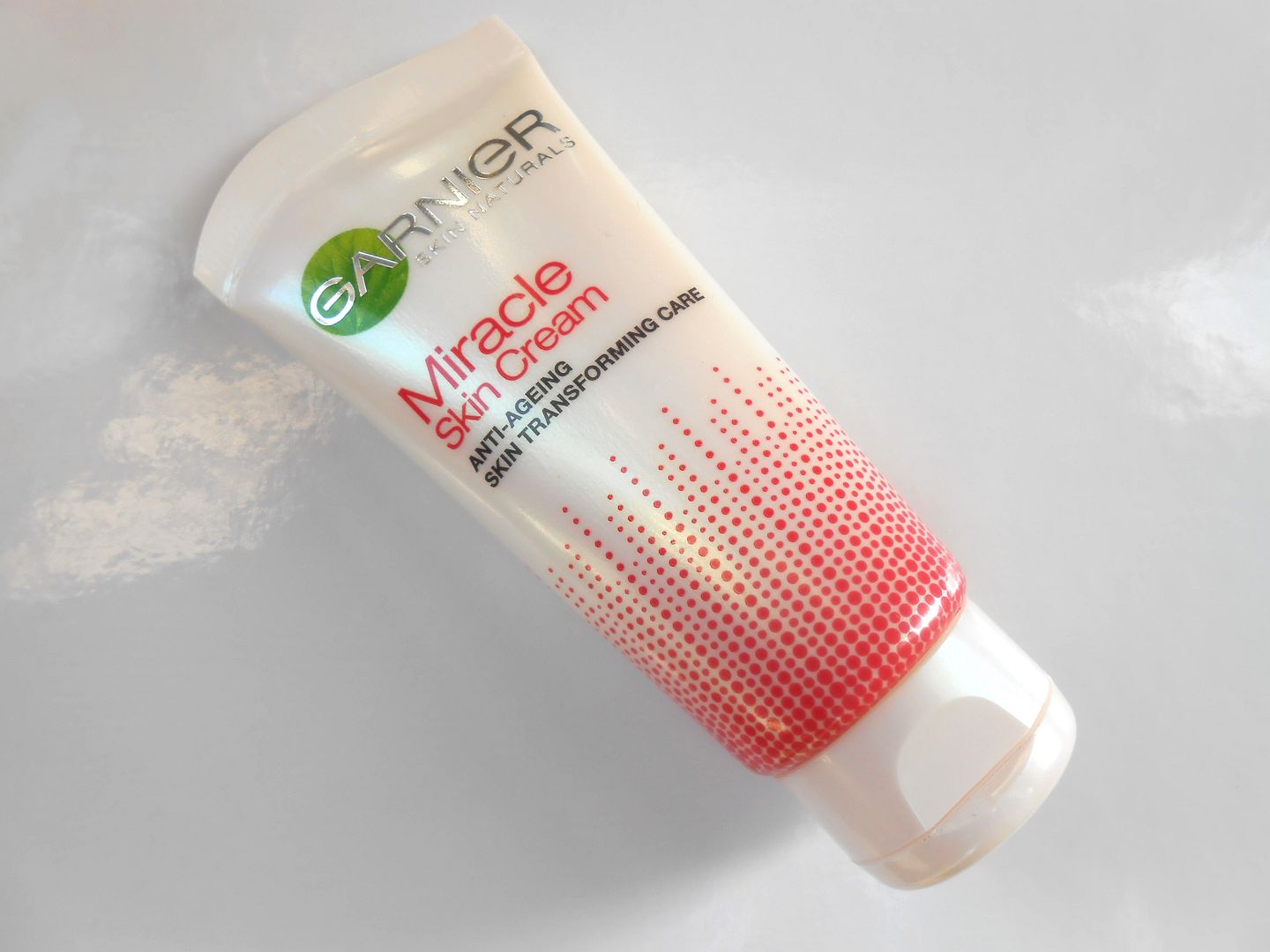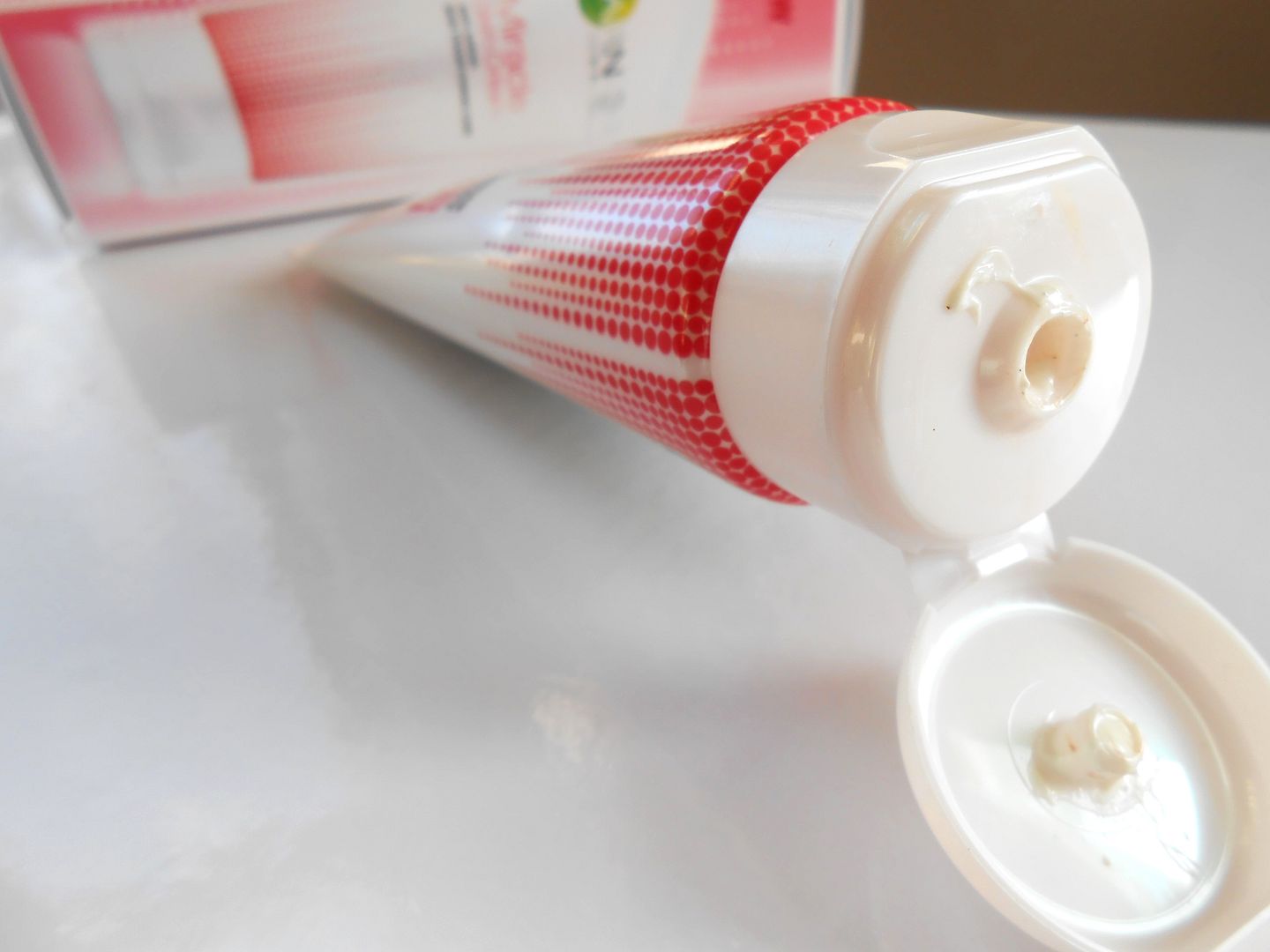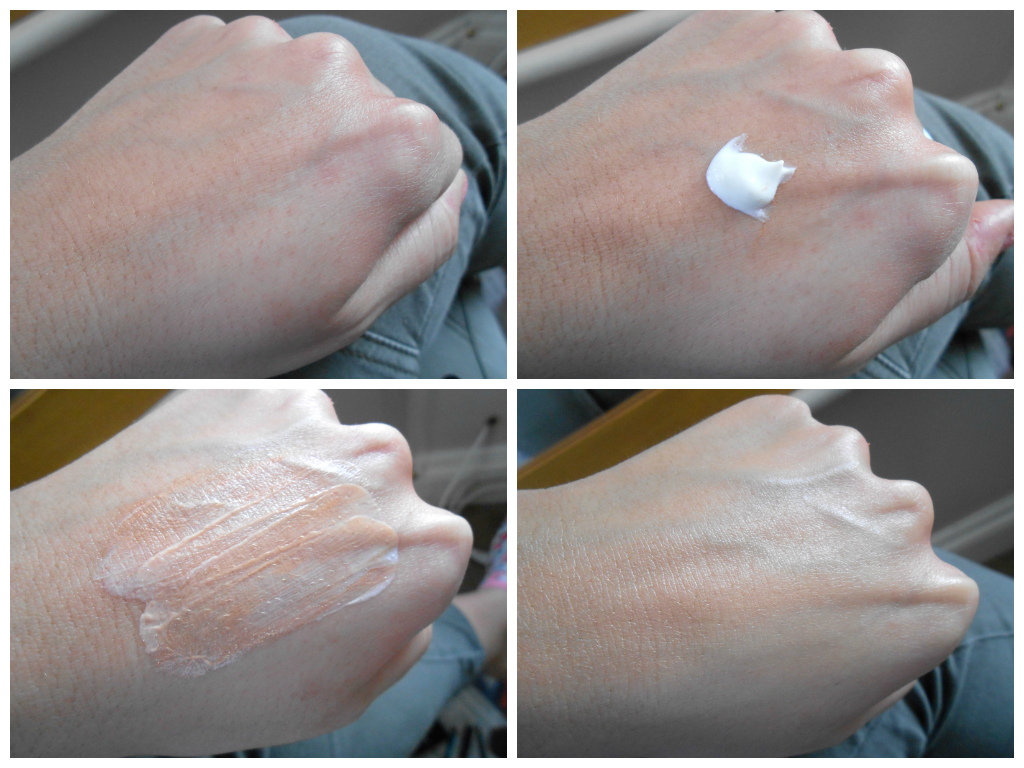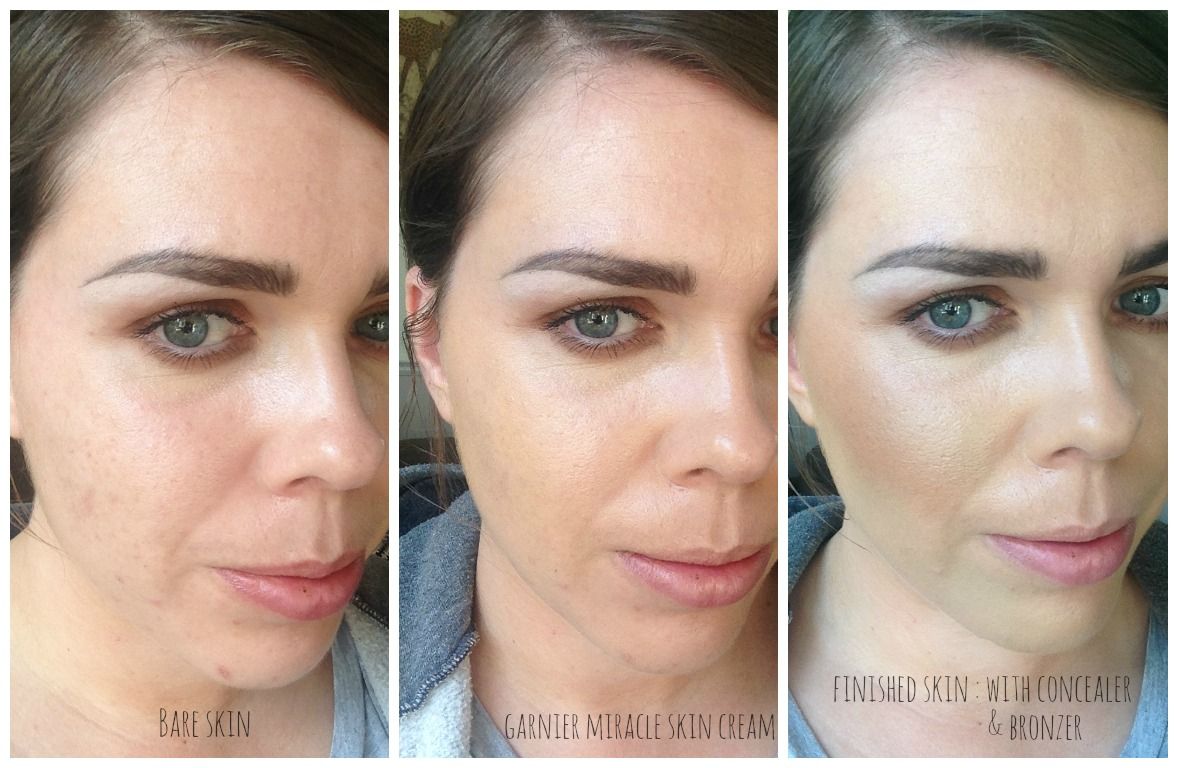 The product itself is a white cream that contains invisible micro colour-correcting pigments that activate once in contact with the skin and as you blend it, you will see the colour start to become more foundation /skin-coloured. Similar products I can liken this to is the Origins Vitazing and also the Erborian HD CC cream. The coverage of the Garnier Miracle is very light , not near a foundation but more like a CC cream. It's not something I would wear in the evening or going out but more like very light daytime coverage, no makeup day or after the gym. When I have blemishes etc , this on it's own isn't enough, I have to add touches of concealer to make my skin look even (like in the before/after photos above), but you can see the difference between the bare skin photo and the photo with just Garnier Miracle skin cream. I would say this is best for people who don't like foundation and don't need a lot of coverage, but also want anti-ageing benefits in their makeup.
Active ingredients include:
Vitamin C
Vitamin B3
Vitmain B5
Firming Peptides
Ginger Extract
On the skin it feels lovely and light and it actually has a really nice cooling sensation once applied on the skin so makes the skin feel instantly perked up and really fresh. Not sure which ingredient or what does this but I really like it. It also has a very light fresh smell to it, can't quite put my finger on it but maybe a touch of citrus / green tea type smell. As all skincare/makeup hybrid products I have, I still usually will wear my usual face cream underneath this and treat this more like a makeup but if I've just been to the gym/showered in the day then this on it's own does the job perfectly. This is now a firm staple in my *no makeup-makeup* days.
What are your favourite hybrid skincare / makeup type products? Are you a BB / CC cream fan or are they not quite enough coverage for you?