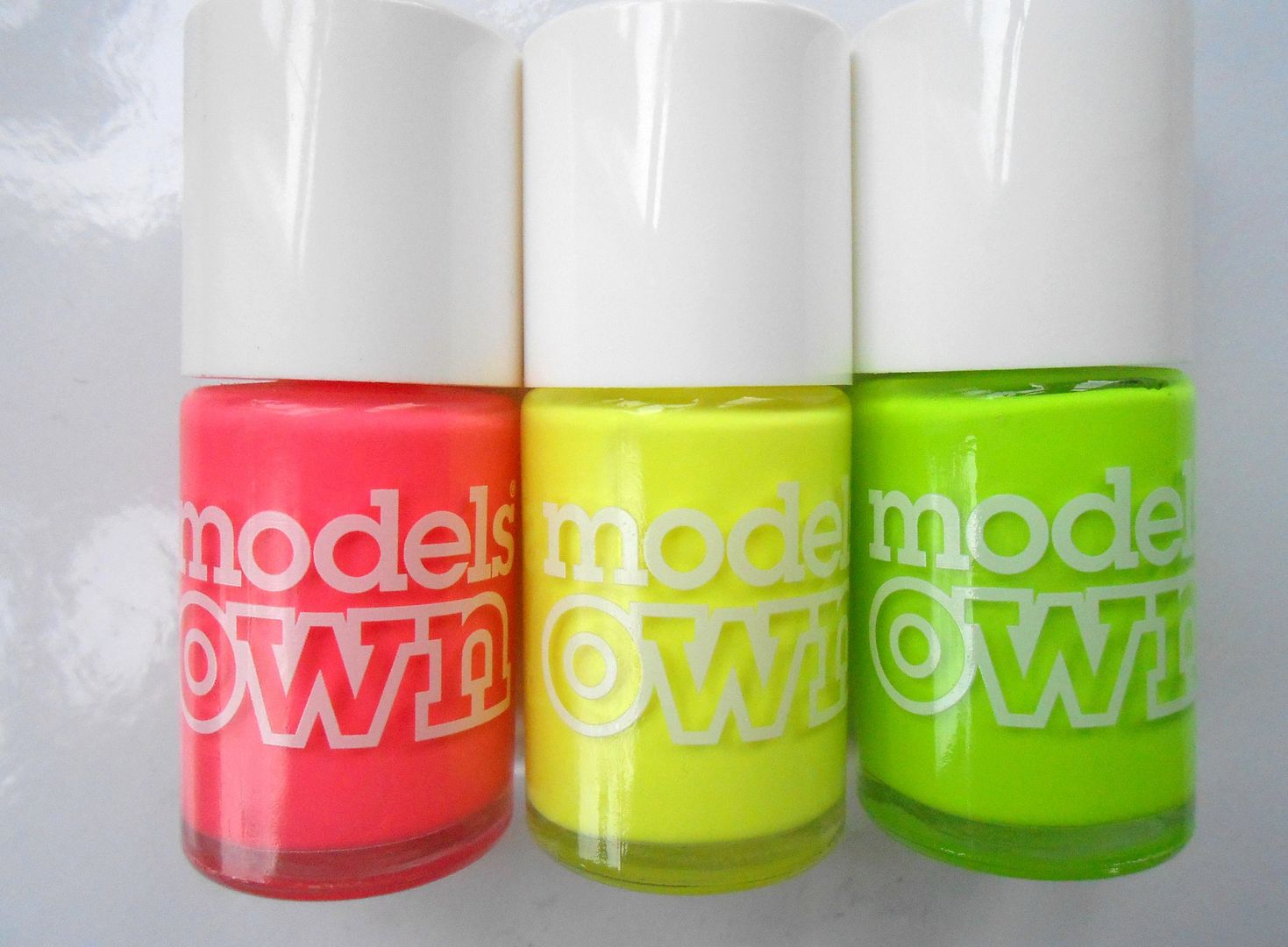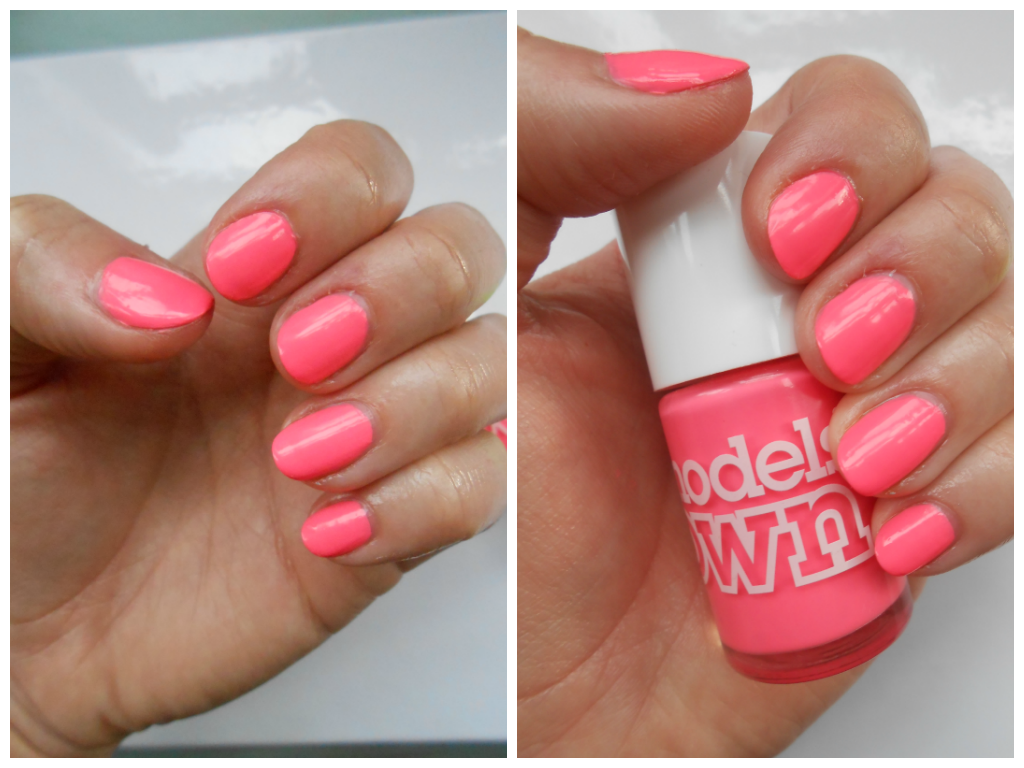 I haven't been this excited about nail polishes maybe since Essie 'Mint Candy Apple', or Illamasqua 'Jo'Mima'. These shockingly bright nail shades from Models Own have literally just launched and I am absolutely obsessing over these garish, un-shamefully full-on neon colours. 5 shades in total, and have all been designed to enhance a tanned skin and are the ultimate nail collection for beach babes. For some paler-skinned ladies (and gents) this may be like 'ewww but I don't have a tan' ..but you are allowed to wear these, nothing bad will happen to you except other girls on the tube will be totally jelly of DEM nails.
As soon as I got these, within about 10 minutes I already had 'Shades' on my nails and 'Flip Flops' on my toes. The look really nice and bright as I had hoped and I haven't taken either off since. I kind of wish I had the longer pointed nails to wear these brights but I think they look ok on my shorter nails too. I have my hen-do in Ibiza this summer and I'm already deliberating which shades to wear, they are nail-on-the-head holiday shades. I have 3 of the 5 shades and I am trotting to Superdrug as we speak to buy the other 2, I like them THAT much. [UPDATE: I drove all the way, my local Superdrug doesn't stock them gaaaaaa] The other two shades look like a pink coral and then a more barbie blue/pink tone – swatches can be seen on London Beauty Queen.
The textures and finish of the polishes are a little bit different, with the pinks being a usual semi-gloss finish, but the yellows and greens are quite a matte formula. This doesn't bother me as if you want more of a shine then just add a topcoat, alternatively if you want the pink ones to have more of a matte finish then Rimmel do a great clear mattifying topcoat.
As with all Models Own polishes I have tried, they last really well on the nails and just need a little top-up every few days. What do you think if these shades? Too bright and bold for you, or are you as excited and gibberish about these polishes as me?!
Available from Superdrug and the Models Own website NOW and in Boots from around the 17th of April.