This is the latest limited edition launch from makeup powerhouse KIKO. Life in Rio* is as it sounds, inspired by the wonderful, ecletic, exotic Brazilian city and I think this is one of my favourites yet. First up the packaging is really eye-catching and interesting and just shouts summer, fun, colour and fashion.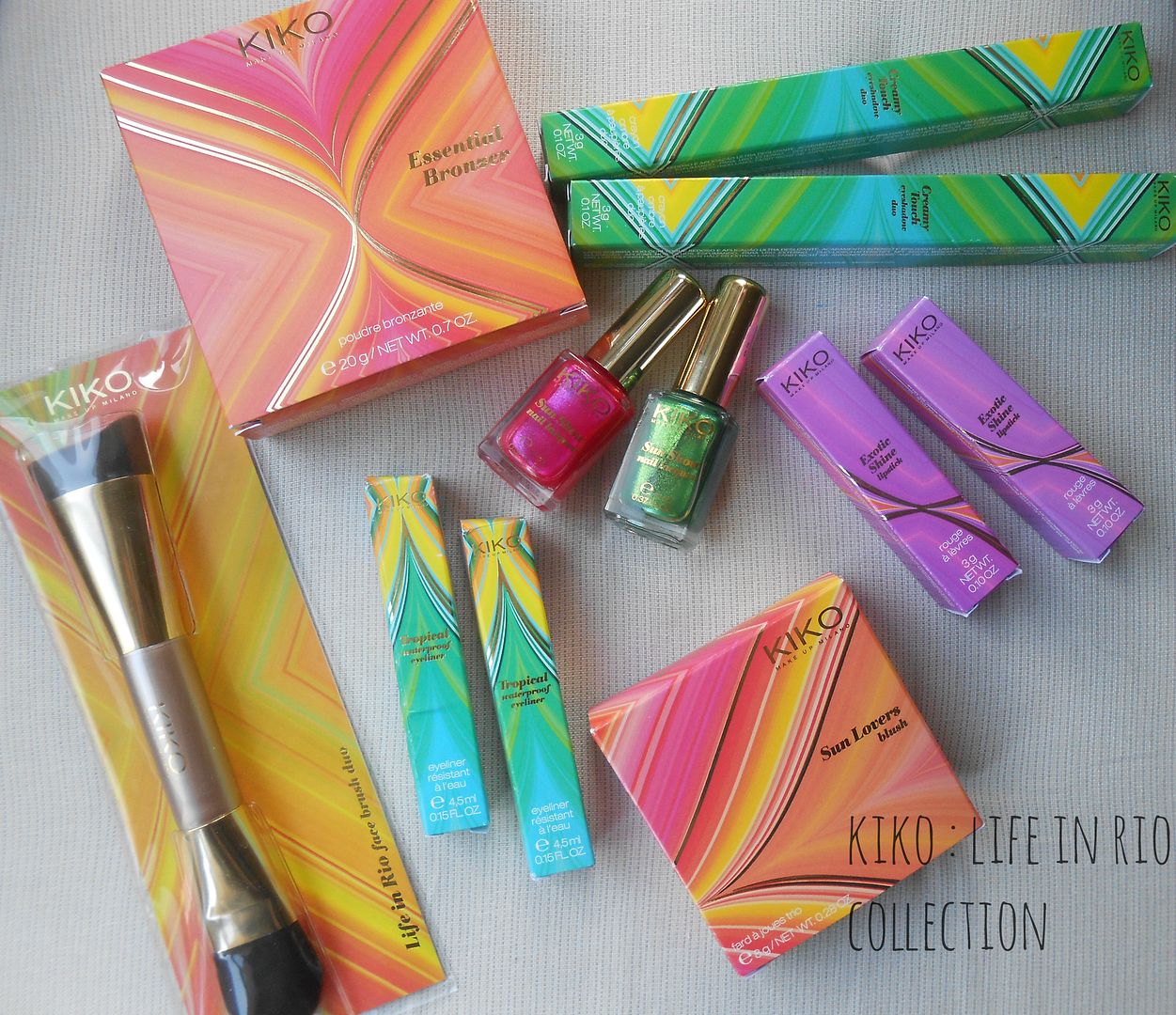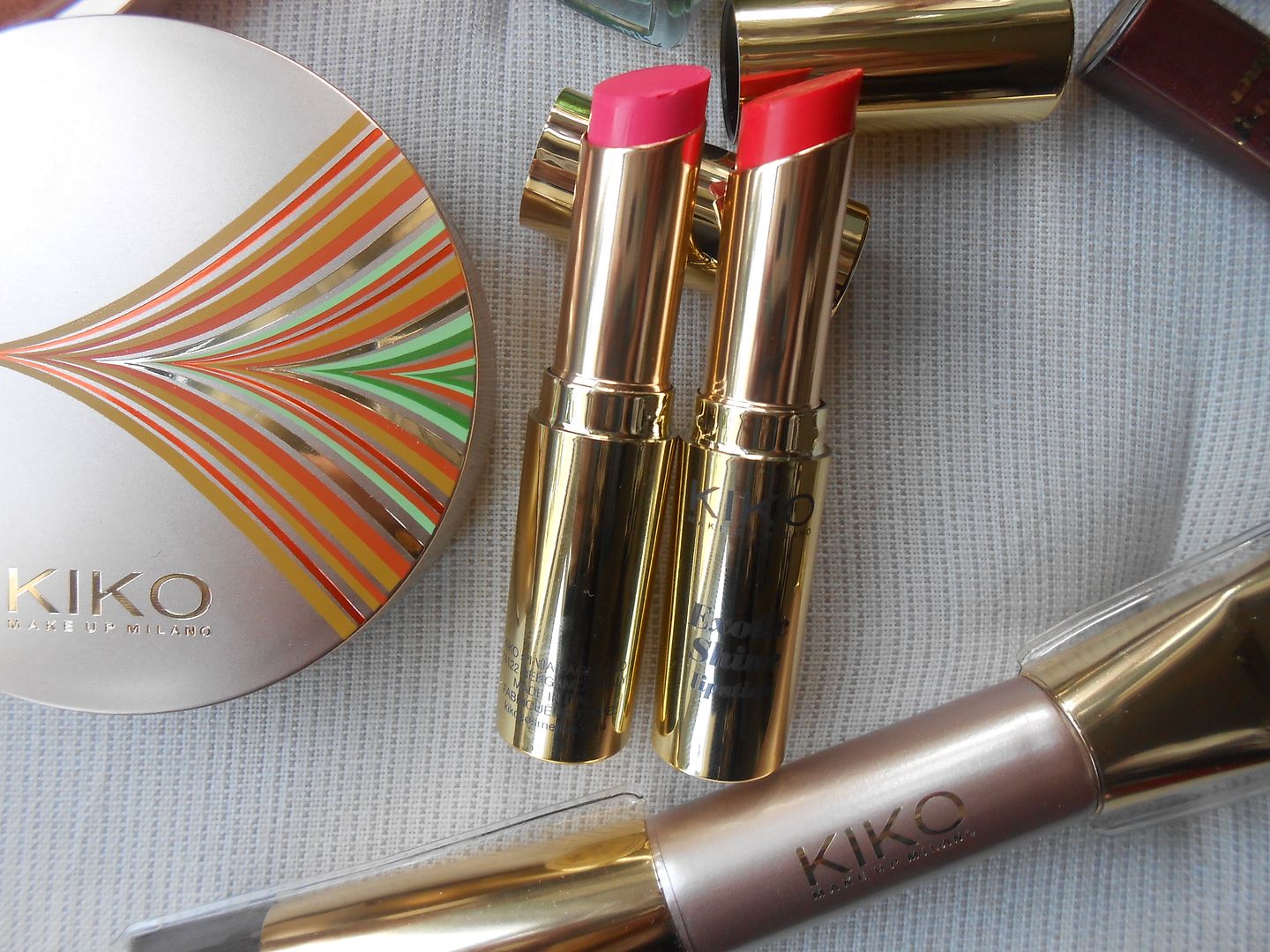 Sun Show nail laquer.
10 shades of shimmery effect, high gloss finish nail polishes in iridescent tropical shades. All the polishes are shot through with a reflective gold pigment to give their unique finish. I'm not a usual fan of metallic-y kind of polishes but the colours have swayed me. I have the 471 (Hot pink) and the 476 (Jade green) shades, swatched below. £5.90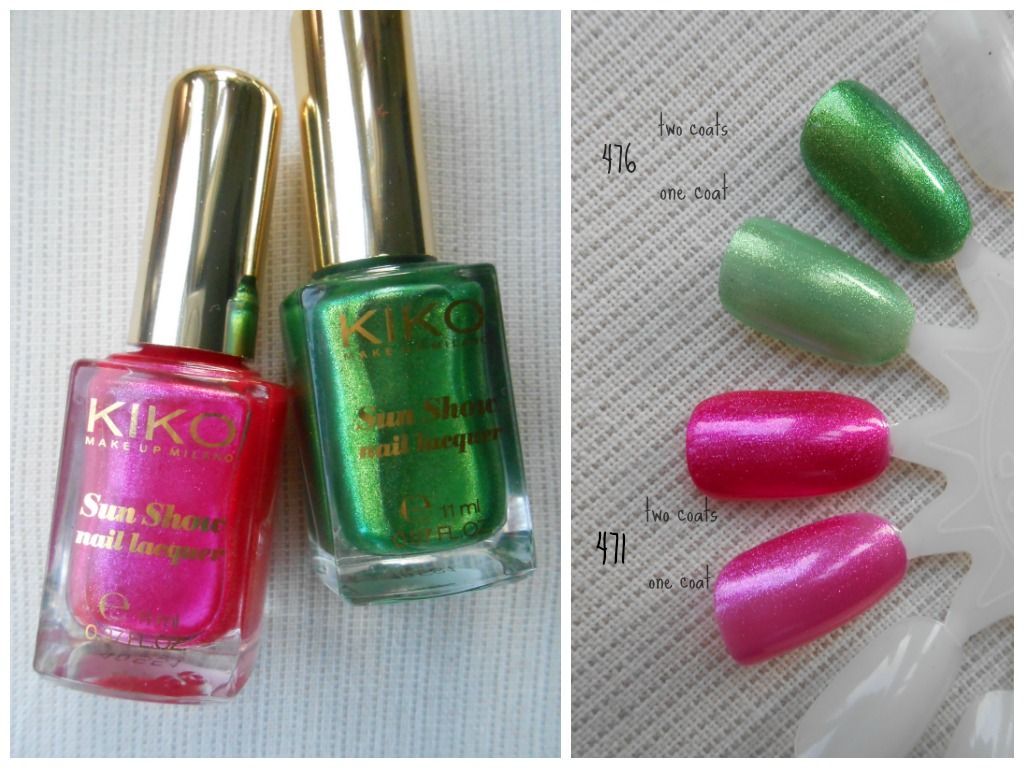 Creamy Touch eyeshadow duos.
These are double-ended, longwear, jumbo cream eyeshadow pencils. 6 colour combinations to choose from which have be paired up to compliment and contrast one another perfectly. These pencils have a super soft, creamy formula that glide across the lids with ease and blend seamlessly. Once dried, they don't budge and I have a range of the KIKO cream shadow sticks and they are just brilliant. The colour combos I have aren's shades I would wear on a day-to-day basis but are great for nights out and these are going straight into my kit! I have seen the Brown/Shell colour combination when I went into the KIKO shop and I think this could be my everyday one. £9.90 each.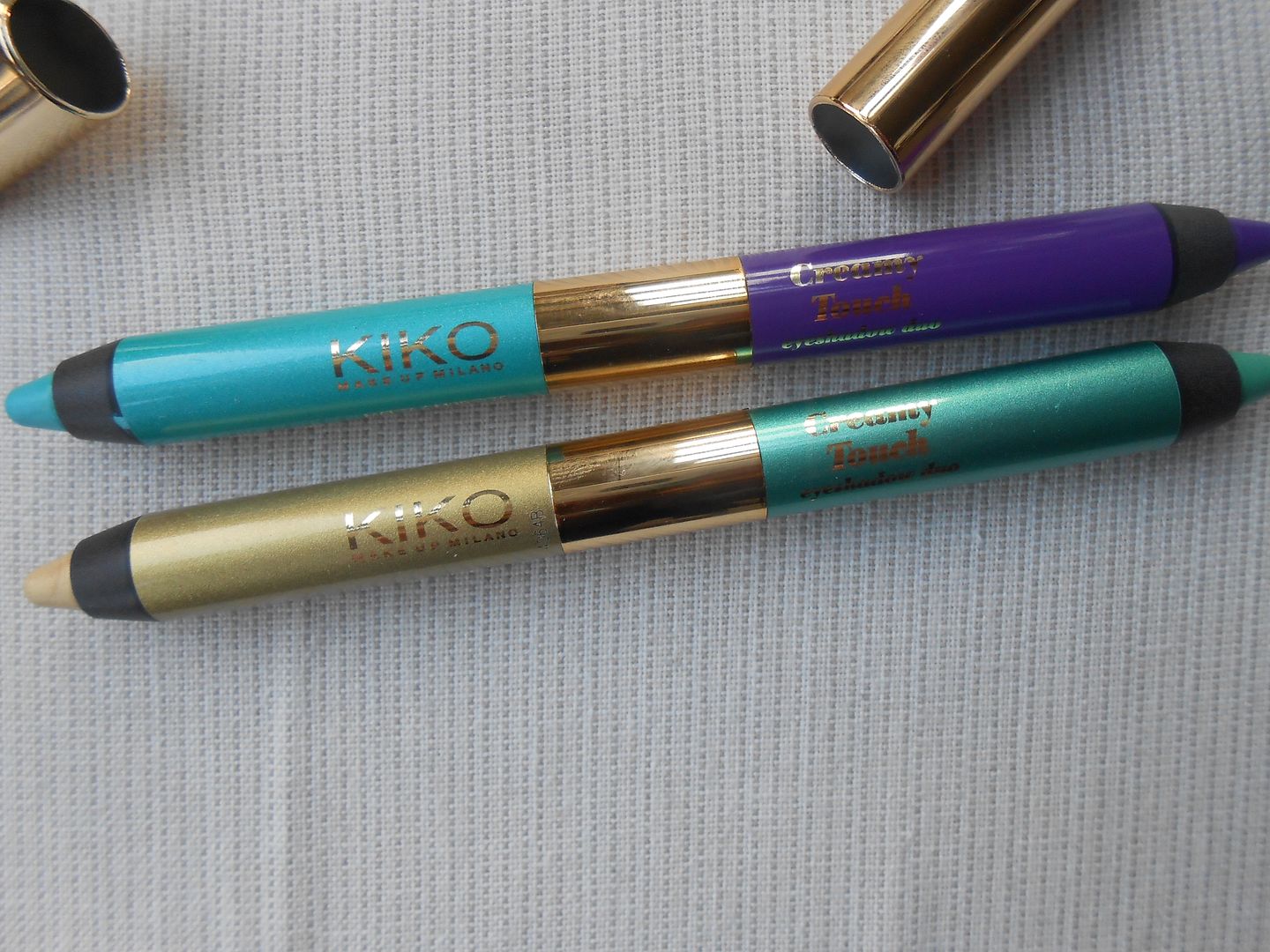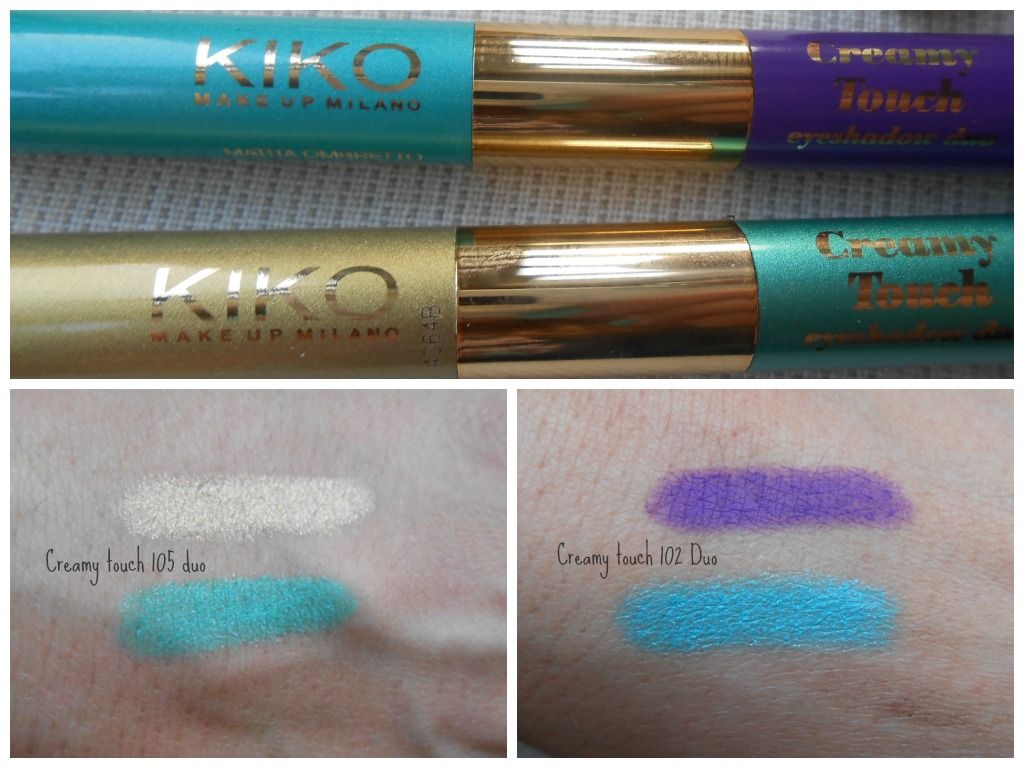 Tropical waterproof eyeliner.
These really remind me of the waterproof liquid eyeliners MAC did around…..mmmm 9 years ago, the shades too. They are a metallic finish eyeliner that apply with a very thin brush and do not move! A really great product for holidays & festivals as mark my words: you will be waking up the next day, perhaps in a heap on the floor, fully clothed surrounded by empty booze bottles & naked bodies, but your eyeliner will still look impeccable. 6 shades to choose from. £7.90 each.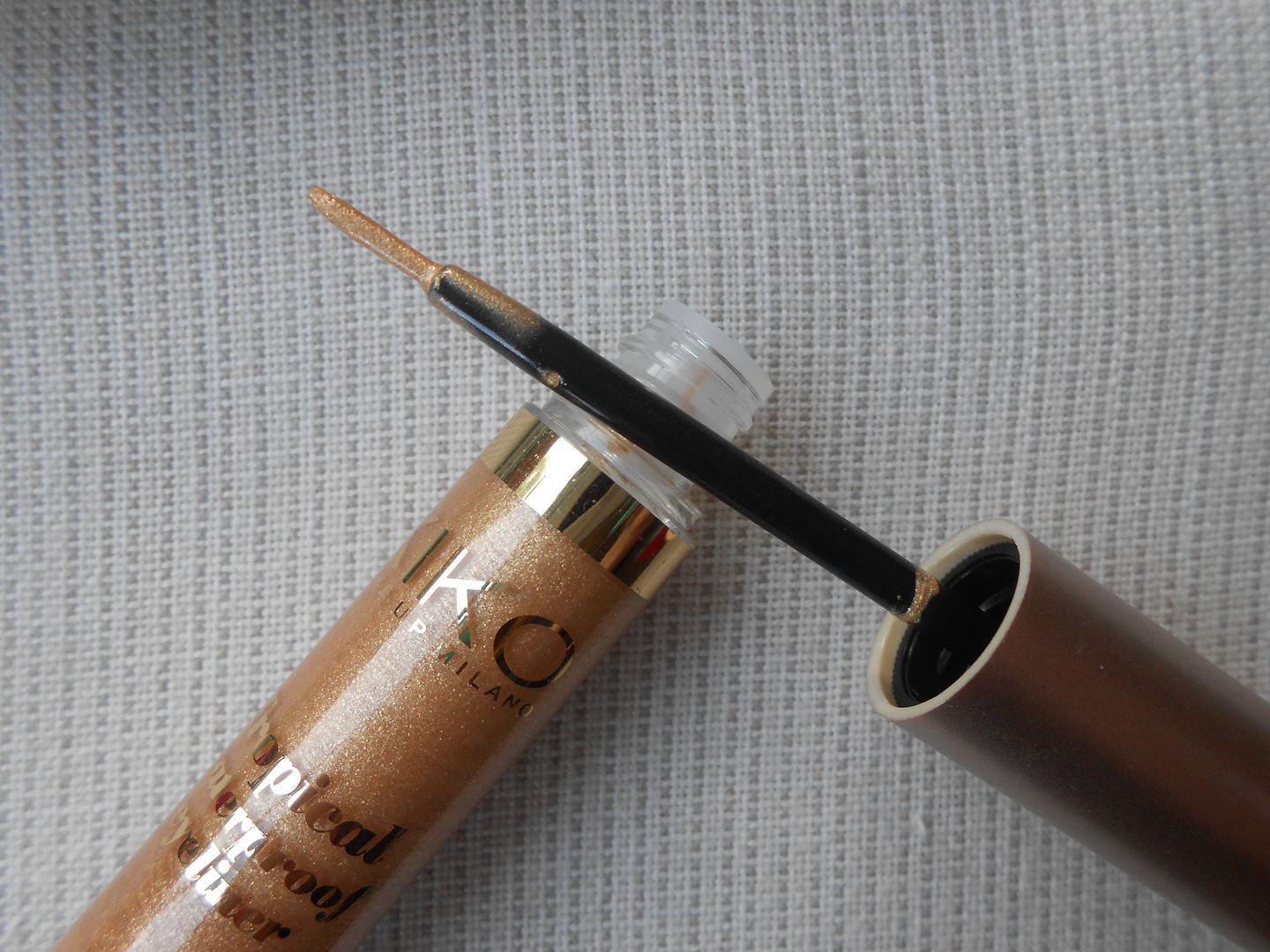 Essential bronzing powder.
This oversized bronzer is any tan fan's best friend for the summer. This is a re-edition of the KIKO infamous sumemr bronzing powder and comes in a huge compact (an ample 20g of product!) that can be used to *jujjj* up the face & body when needed. Very subtle tones are blended throught this lightweight powder to give a natural and slight sheeny glow to the skin. Comes in 2 shades to choose from. £16.90
Sun Lovers blush.
4 of these to choose from, and these multi-colour blushers remind me of the MAC MSF in terms of colour and finish. They have a baked finish and are very easy to blend and apply. Can use the individual sections to get extra highlight or blush or swirl altogether for fuss-free application. £14.90
Exotic Shine Lipstick.
6 shades of creamy, high shine lipstick shades that pack a punch. They are super hydrating which are good for summer as lips tend to get a little dry. £8.50
Life in Rio face brush duo.
This is a synthetic doubled-ended brush duo which is perfect for contour and foundation. I think due to the stiffness, brush type of the contour end in particular, it's best for use with cream products as opposed to powder. I really like the shape of this and don't *think* I have anything else too similar to it. This will be perfect for my Tom Ford Shade & Illuminate. £16.90
To have a look at the other shades and colours in the Life in Rio collection then click here. It's available now online and also in the KIKO stores. I went to the Westfield (Stratford) one the other day to buy some bits and it's really great, such a huge selection of makeup, skincare and bodycare.