B. is a beauty brand that is relatively new on my radar and it is a full skincare and makeup range exclusively available at Superdrug. It is a premium skincare and makeup line, but made accessible for women who want effective and fuss-free quality products. It has a high street price point but offers quality and natural ingredients: the whole range is paraben-free, vegan-friendly, not tested on animals and of course, dermatologist-tested and approved.
I was recently invited along to a masterclass with B.Embassador and celebrity makeup artist Cassie Lomas which was really exciting and even as a makeup artist myself, I always learn new things from watching others as everyone has their individual techniques & tips (Especially someone as experienced as Cassie!). She showed us step-by-step one of the signature looks which we could practice on ourselves or just watch her in action. We also got a selection of B. Makeup products to use and play around with.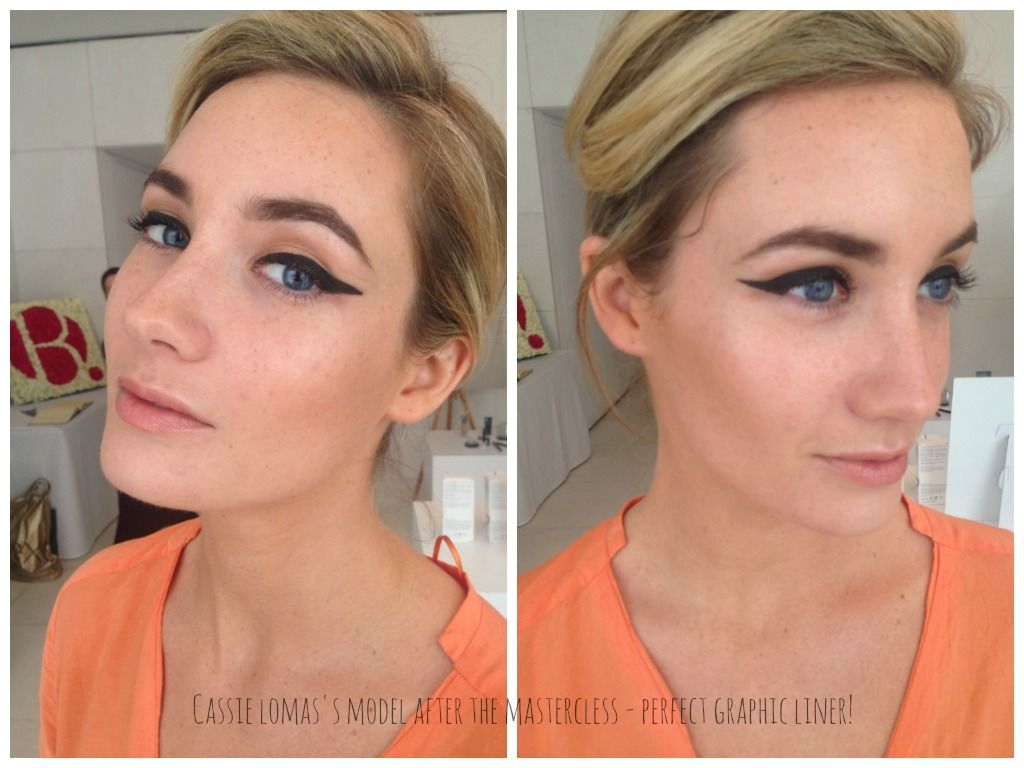 Spring looks & products
B. have launched new Spring/summer products and alongside this 4 signature 'Looks' that Cassie designed. A look I think for everyone. I was immediately drawn to the Graphic liner look that Cassie demonstrated above as it's something I would wear and I wear liquid/gel liner pretty much everyday. All of the looks somehow incorporate the new shades and colours too, and I'm loving the minty green theme running through these new colours – the vibrant eye shimmer is absolutely stunning.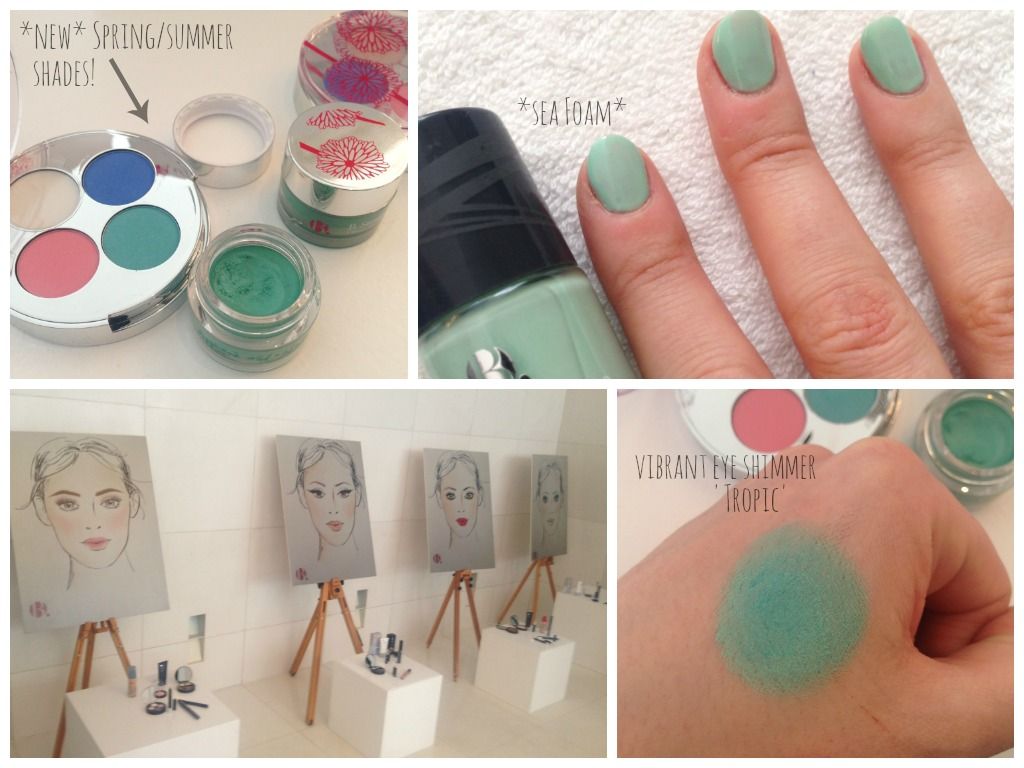 The Brow palette
This is coming in May and what a welcome introduction to the range. It is a quad of mini products all to prep, preen, fill and perfect the brows. I have used it in the makeup look below so you can see the effectiveness. I used the dark quad but it also comes in a lighter version.
It has a colourless wax that you prep the brows with initially, and you just groom the wax through the brows, this gets them looking more neat and also allows something for the powder to adhere to in the next step. In each quad you get 2 matte pressed powder shadows with you can custom blend to your brow colour, and literally just apply this over the wax with the brush applicator. To finish you then apply the cream highlighter on the browbone to give lift and open up the eyes. Job done.
I got gifted a 'look' which I thought was a really nice idea. The look I was given was the 'sunshine lip' and in the bag we got all the products to create this look, which I have done below. It is a very soft grey smokey eye just using the kohl eyeliner and focus on a pretty fresh lip colour. I think the colour I got in my bag may have been the wrong one as on the card it's quite a berry-looking lip but my shade is a red/coral. Either way it's a very fresh and pretty look, and very fuss-free.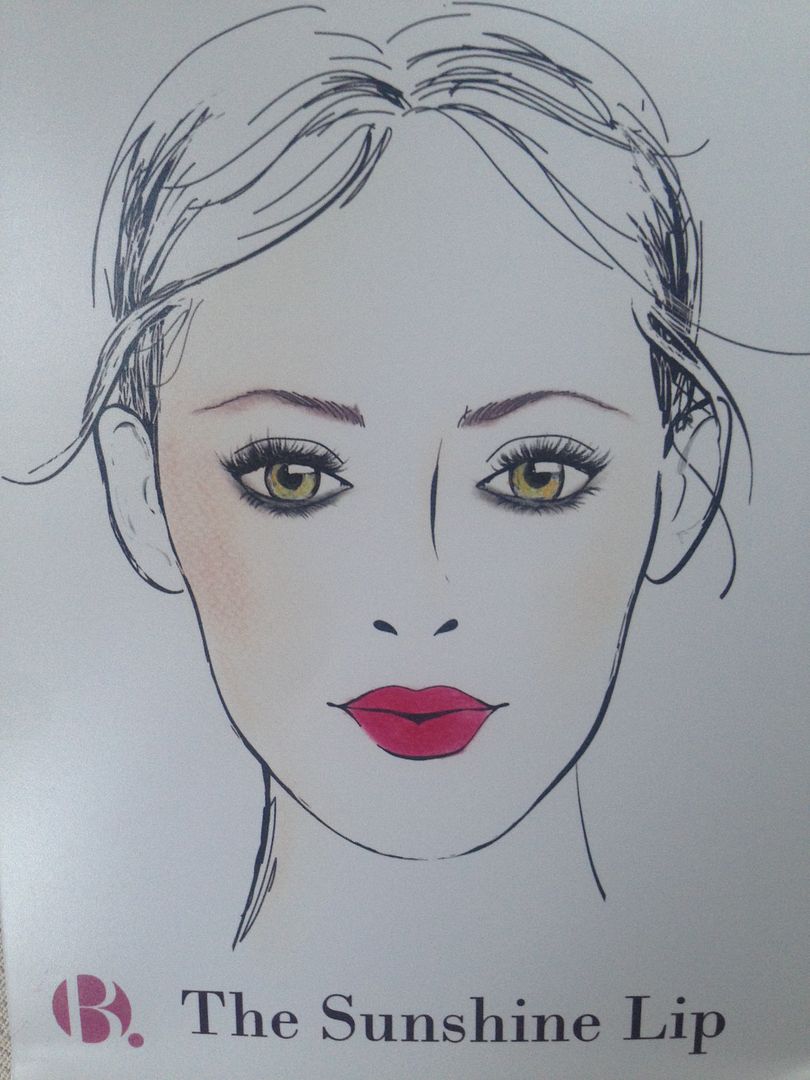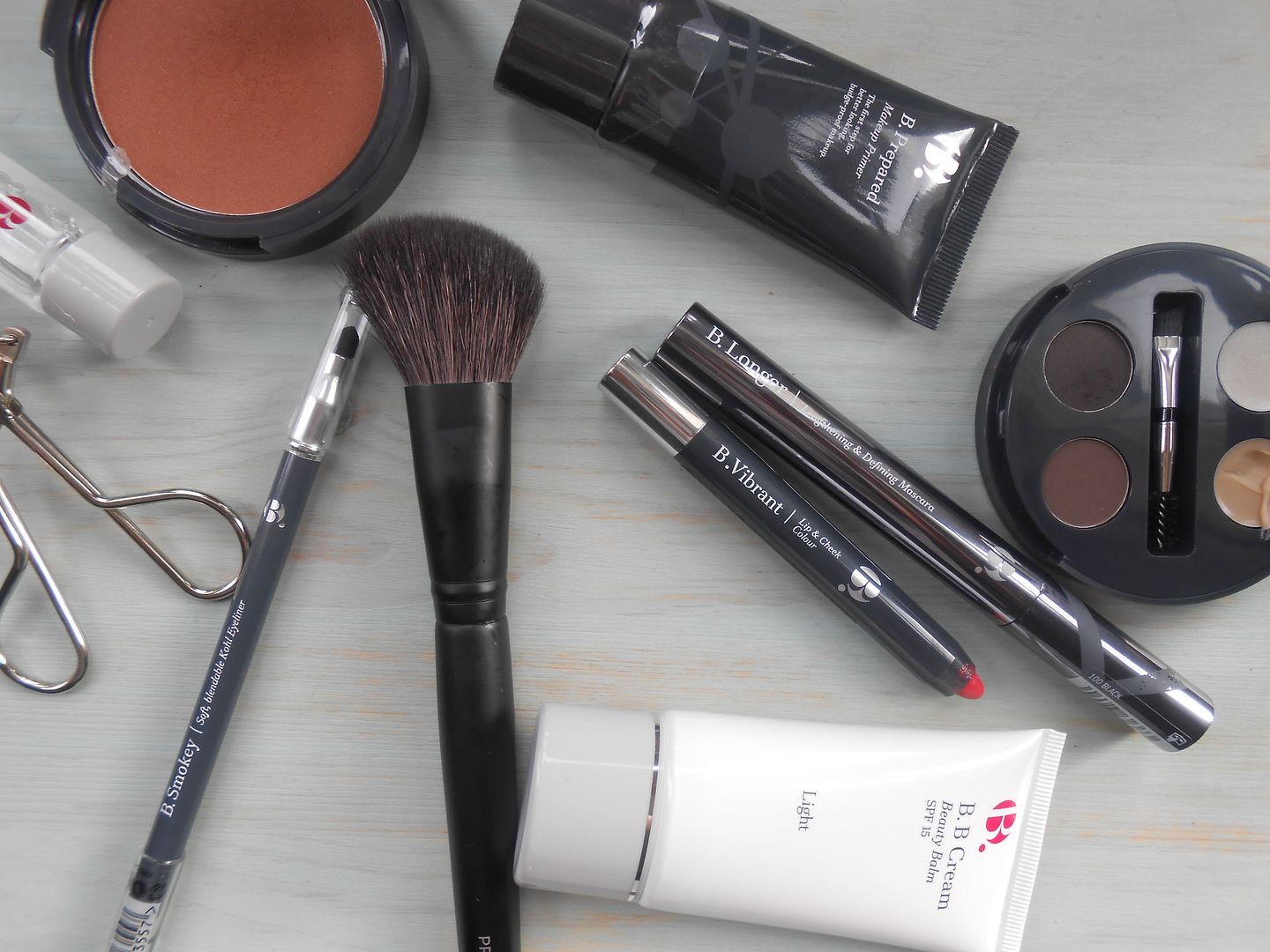 Products used:
B.Prepared makeup primer, B.B cream beauty balm , B.Sun kissed bronzer (dark), B.Defined EyeBrow kit (dark), B.Smokey kohl line, B.Longer lenghtening and defining mascara (used with lash curlers), B.Vibrant lip & cheek colour
(shade Alecia)
Have you tried any B. Products yet? I think the most well-known product could be the B.Pure micellar water, well this is the one that I instantly recognised. Also Cassie has her own renowned makeup academy based in Manchester if you wanted to do any makeup courses or training – I have heard really good things & it's nice to see a good quality school based outside of London.