This month's beauty box from Birchbox* see's a 'Good Enough To Eat' theme which showcases lots of beauty goodies inspired by foodie elements and smells one way or another: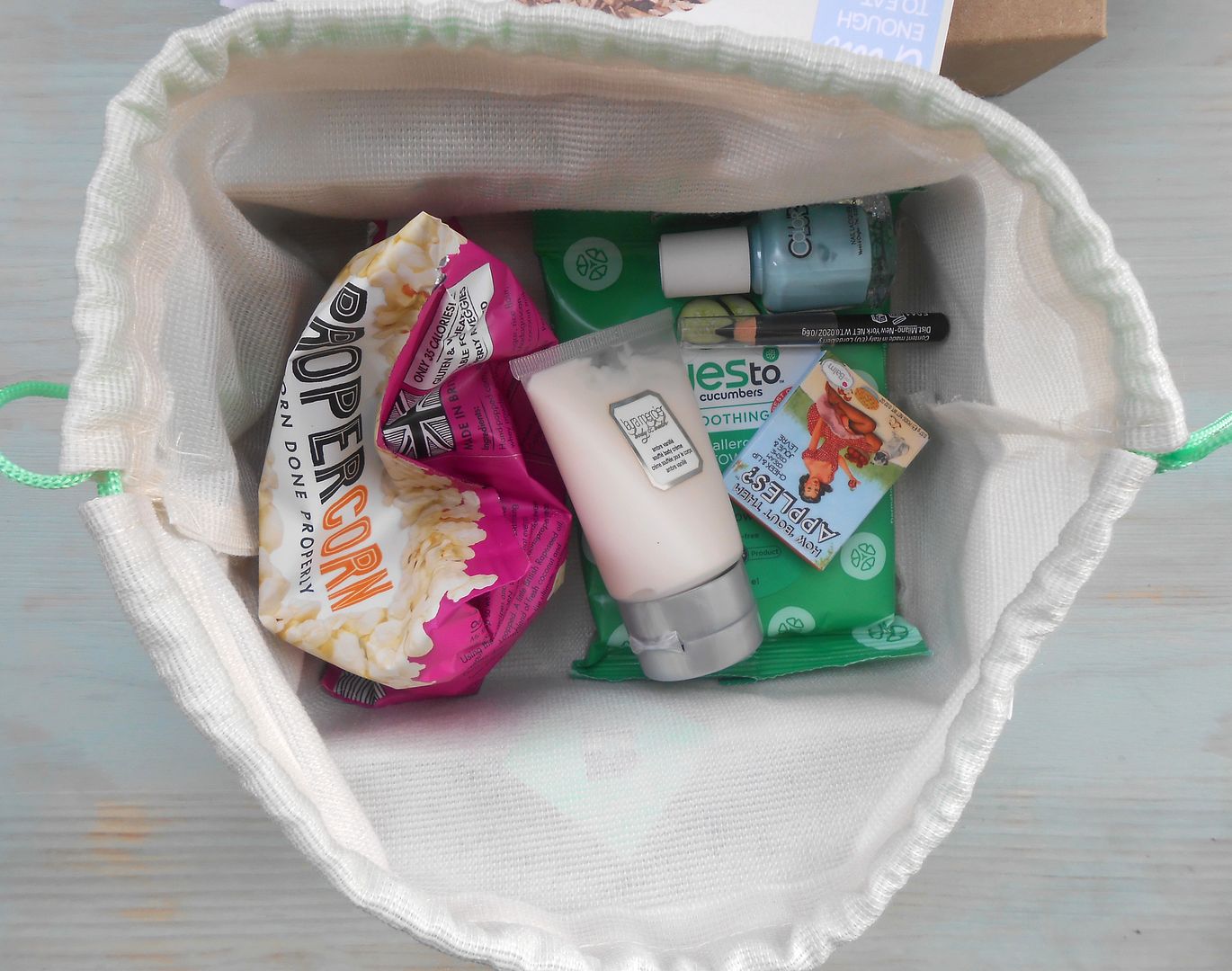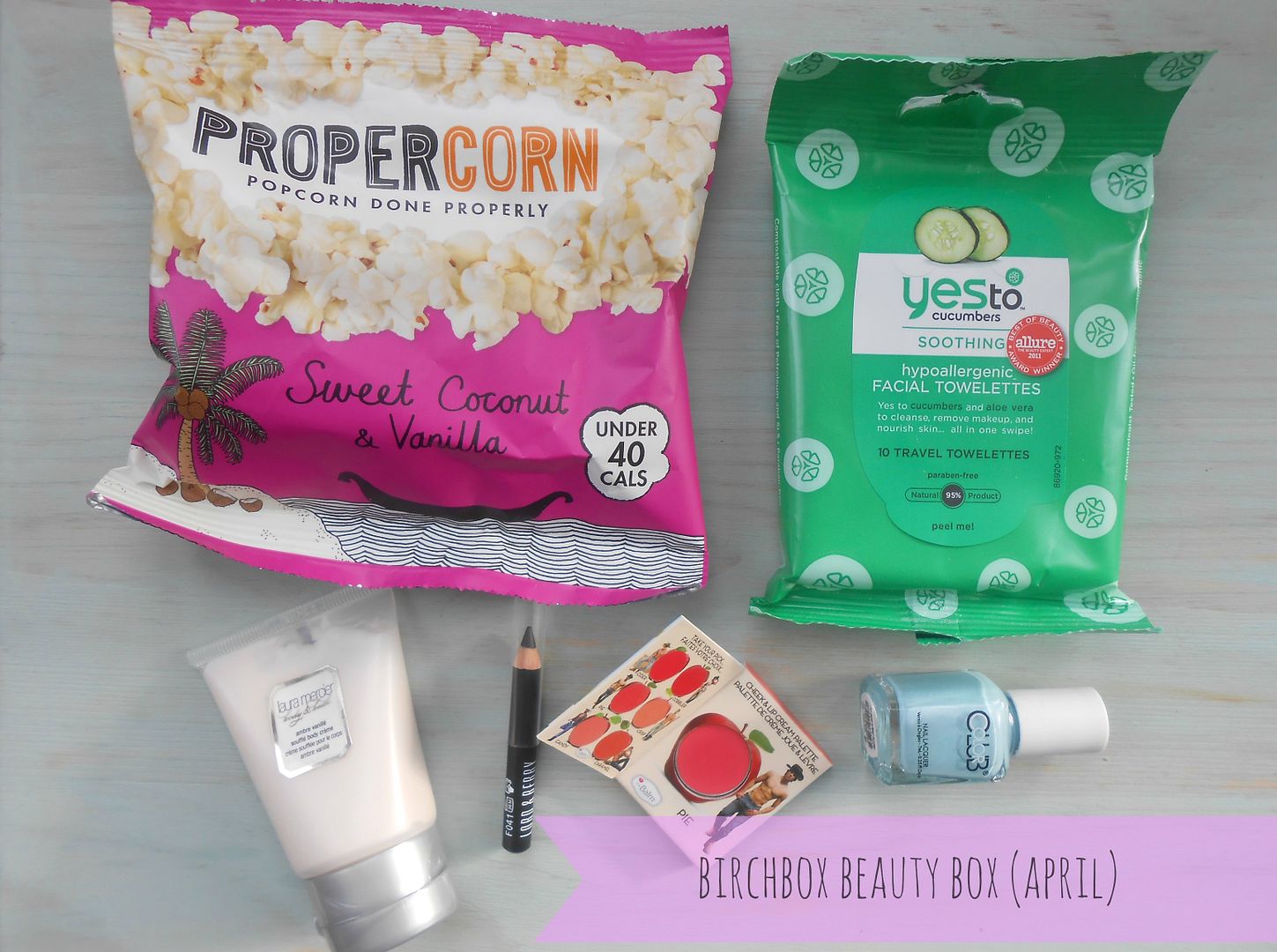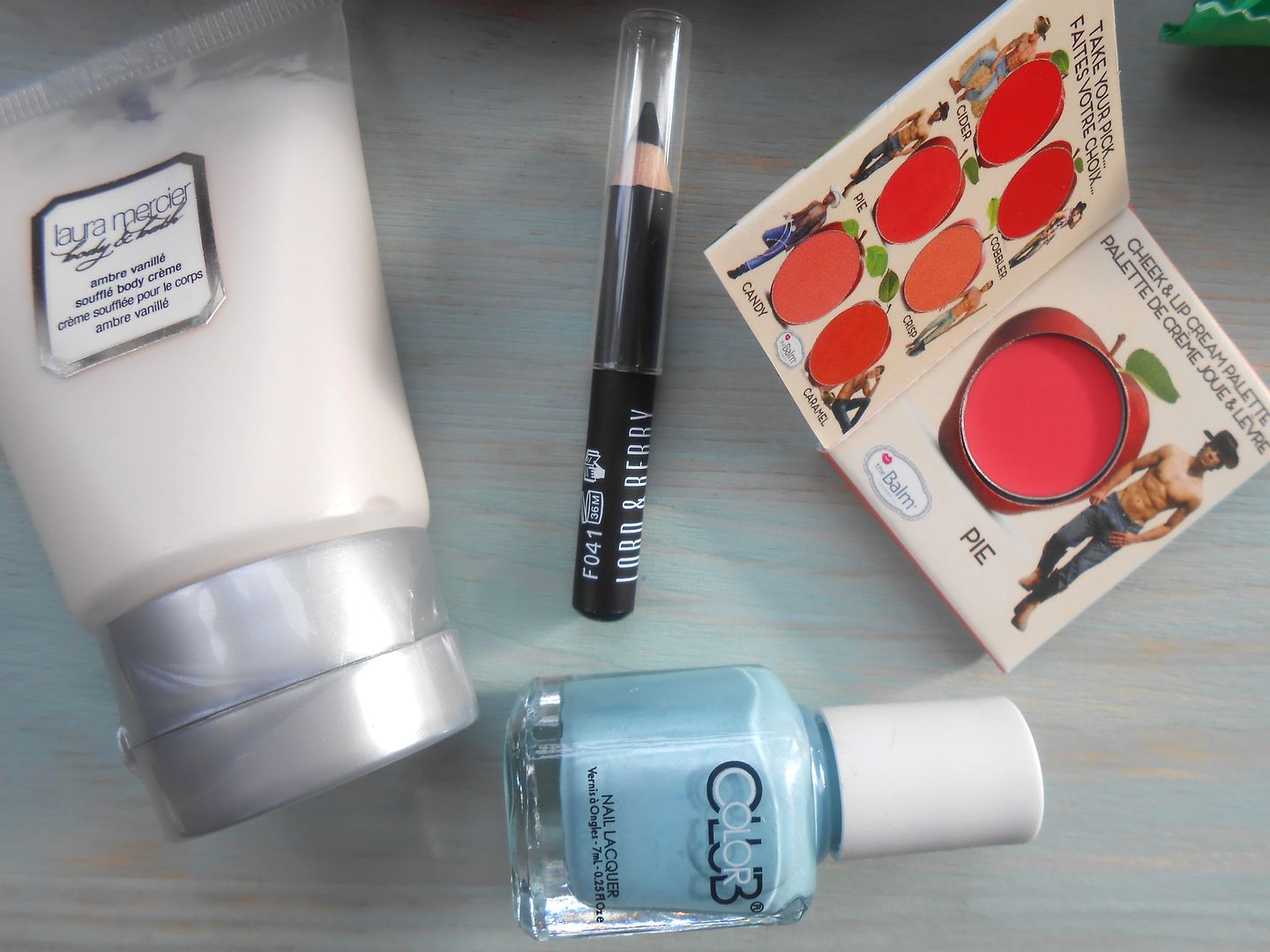 TheBalm cosmetics cheek and lip cream. This is a really nicely packaged lip and cheek colour and the shade is 'How Bout them apples?' ….what a mouthful. Clearly a makeup brand with a quirky sense of humour as the name and packaging suggests and the colour is really beautiful. Reminds me of something Benefit would bring out?! Easy to blend and a nice multi-use product. First time I've seen or used this brand.
Lord & Berry kajal eyeliner. I keep seeing this brand I *think* in Sally's beauty shops? Never tried until now so getting this weeny one is really good. Really beautiful and soft and has ridiculous payoff. No problem in getting the inner rims of the eyes blacker than black. The full-size pencil is just £10 and just from trying out this min-version I would defeinately consider buying it.
Color Club – Nail polish. Candy inspired colours which are pearlescent pastel shades, ideal for spring. I'm not a huge fanof pearlescent polishes but I did try this shade (Aquamarine Azulino) on and it's actually a lot nice than I expected. Would also look lovely on tanned feet.
Yes to Cucumbers – facial wipes. These couldn't come at a better time, my box arrived the day before my long weekend away so these went straight into my suitcase. A perfect size pack for a week away. I am already a fan of these, not to replace your cleanser, but just to give a quick freshen and mini-cleanse or for when all that eye makeup just doesnt come off from the night before – super soothing for an AM mask. Oil-free and packed with organic cucumber, aloe and green tea to soothe and brighten.
Laura Mercier – Ambre Vanilla body soufflé. This is my favourite scent of all of the delicious Laura Mercier bath & body range… Ambre Vanilla. Yummmmm. Not overly sweet like some of them can be (not for me) but this has a perfect balance of sweet and musk, therefore not awfully overpowering. Super hydrating and one of the best beauty gifts money can buy!
Propercorn – Sweet coconut & vanilla. A sweet new guilt-free flavour from Propercorn, a strangely tasty combination too & I like to have something to graze on whilst I explore and open my Birchbox.
Beauty
boxes are great for when you [A] like a suprise parcel / bday present
style EVERY month [B] like trying new/ unique and some kitsch/lesser-known brands [C] like to sample before you buy your skincare
/bodycare / fragrance and makeup. I think Birchbox always have a really nice and generous selection of products and 'future favourites'. There is always a good few bits that I've never heard of or used before, which for a beauty junkie like myself, is quite impressive! It's not just full of smaller, lesser well known brands either, the big boys are in there too from Dr.Brandt, Laura Mercier, Stila and Benefit! Something, I think, for all tastes and preferences.
I have collaborated with Birchbox to give all my readers a special offer when you sign up for a Birchbox – even if you just want to try it out for a one off 1-month, there are lots of different options, obviously if you sign up for 6 months to a year, it ends up cheaper, but if you just want to give it a try you can just order one which ends up costing £12.95 including P&P. PLUS you get any extra THREE free deluxe products with my code.
If you choose to do this then simply enter BBXLAURALOU on the bag page and as well as the Birchbox you will also get a TRIO of three suprise deluxe size samples…for free. This code will be active until the 30th April, so make sure to use this offer before then. Note: The extra three products will be sent in a separate box.
Let me know what you think. Do you already receive Birchbox, or any other beauty boxes?
Go to the BirchBox UK website to see what it's all about.