One of my highlights of this year was meeting the beautiful and inspirational Trish McEvoy last week at the launch of the new Azure Collection. Myself and Zoe went along to one of my favourite eateries, HIX in Selfridges to be shown the signature Trish 8-steps to perfect makeup, introduced to her delicious range of fragrances and candles and finally we got to meet and chat with Trish herself.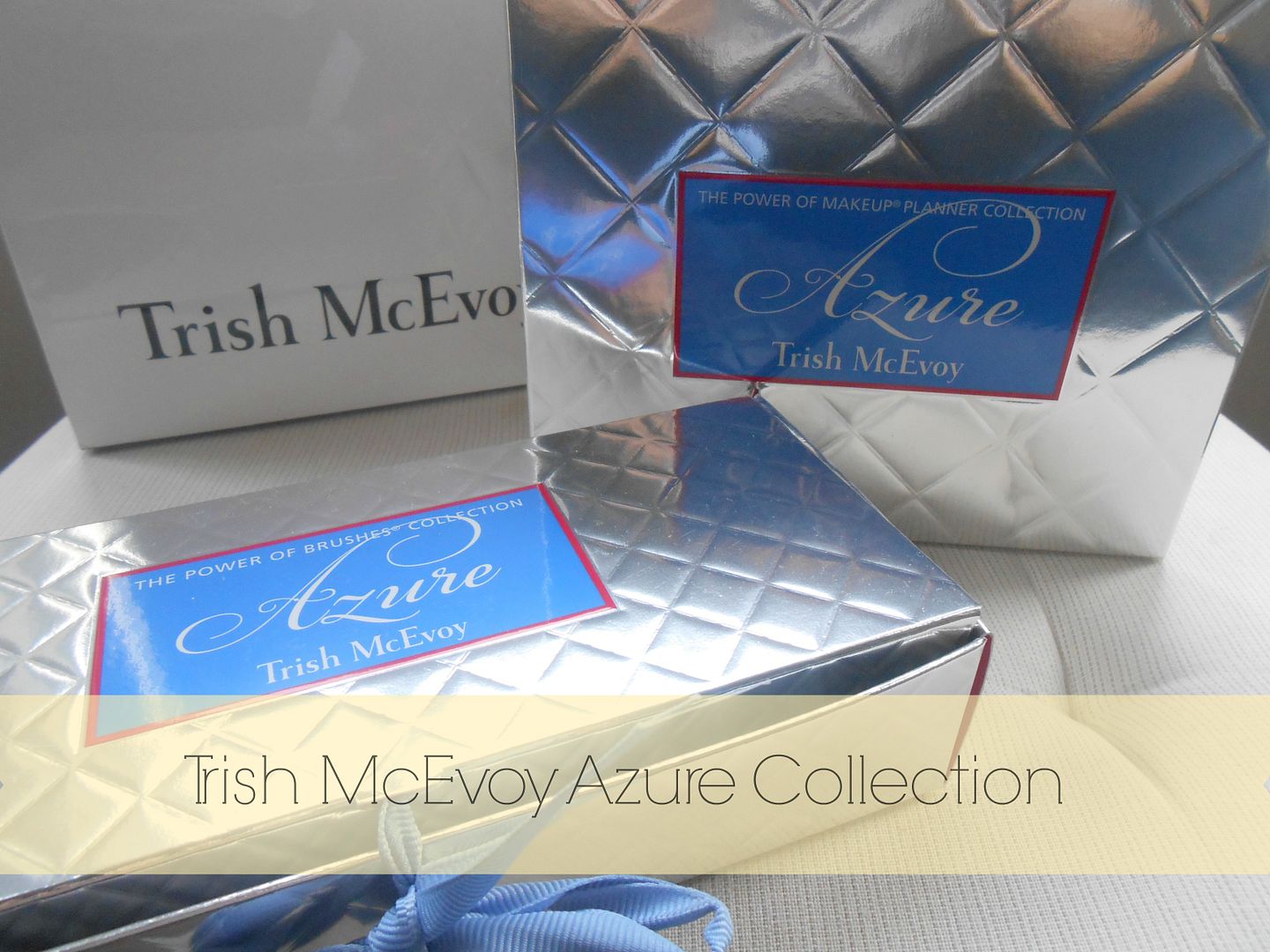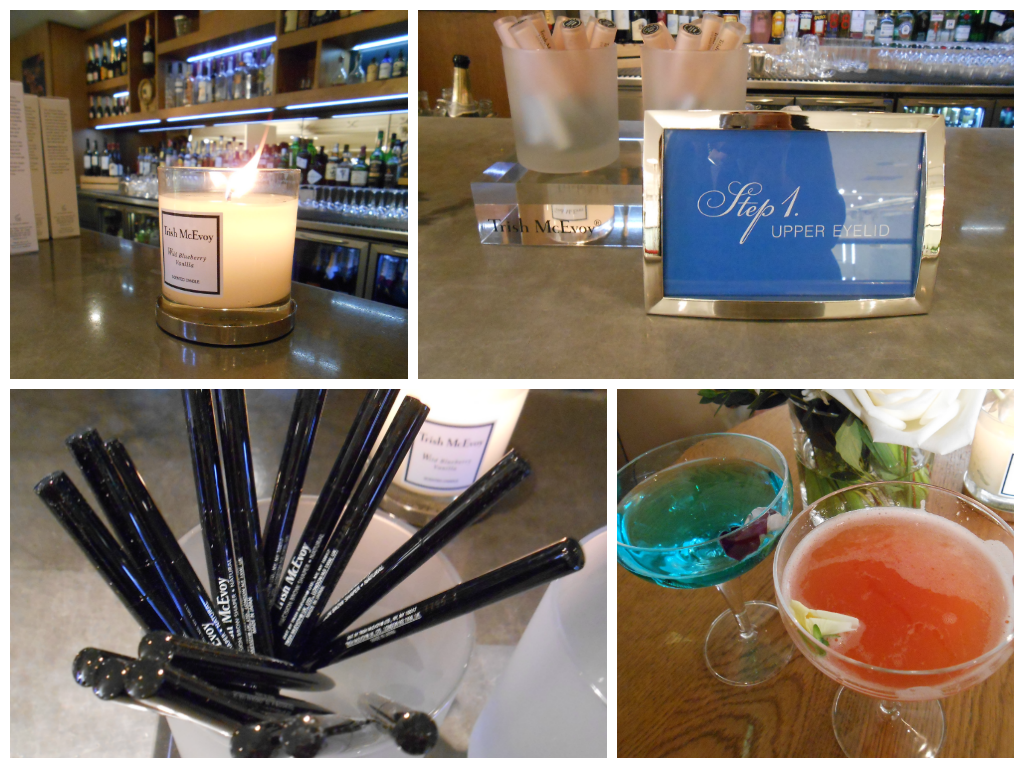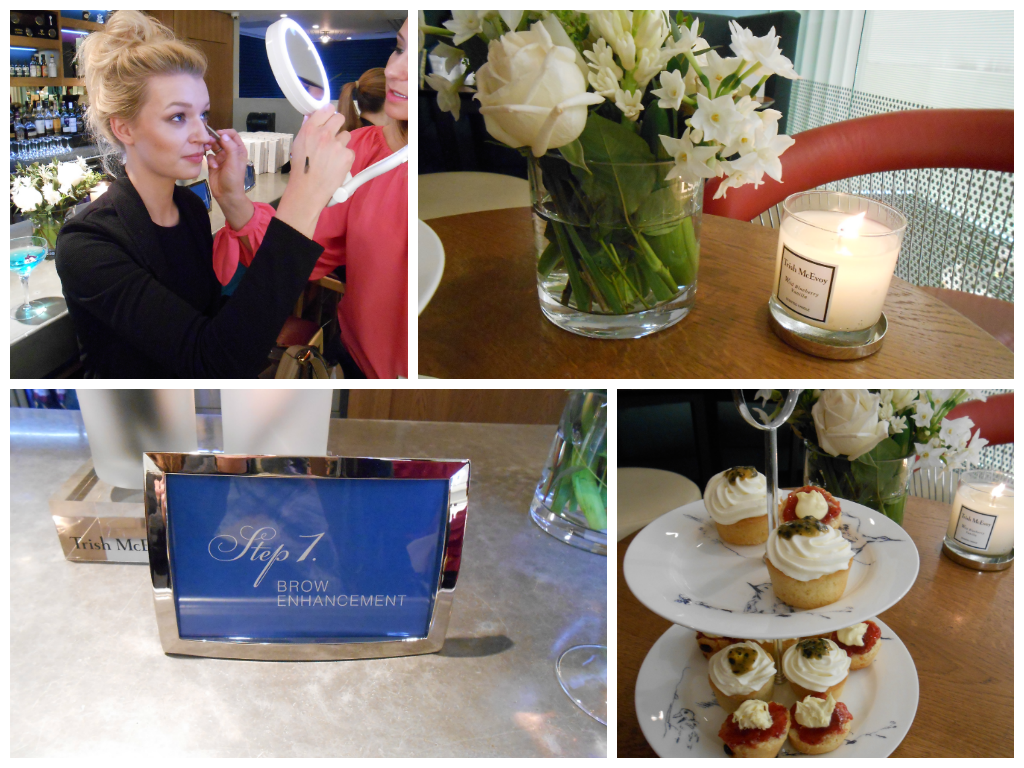 We were each given personalised Azure makeup planner* at the event and I had never seen anything quite like this handy filofax-type makeup wardrobe…it houses everything you need for a full face of colour (aside from base) including Trish McEVoy old essential basics from the range and also new, limited edition spring colours.
Makeup planner includes:
* Makeup planner / bag
* Pull out mini makeup bag with zip
* Petite page wardrobe – including 4 powders: of bronze, blush and highlight and translucent pressed powder
* Eye essentials 'card' including eight minature eye shades.
* Intense gel liner (black)
* Eye base (bare)
* Instant eye lift (shade 1)
* Lash curling mascara (black)
* Flawless lip color (chic)
* a pencil sharpener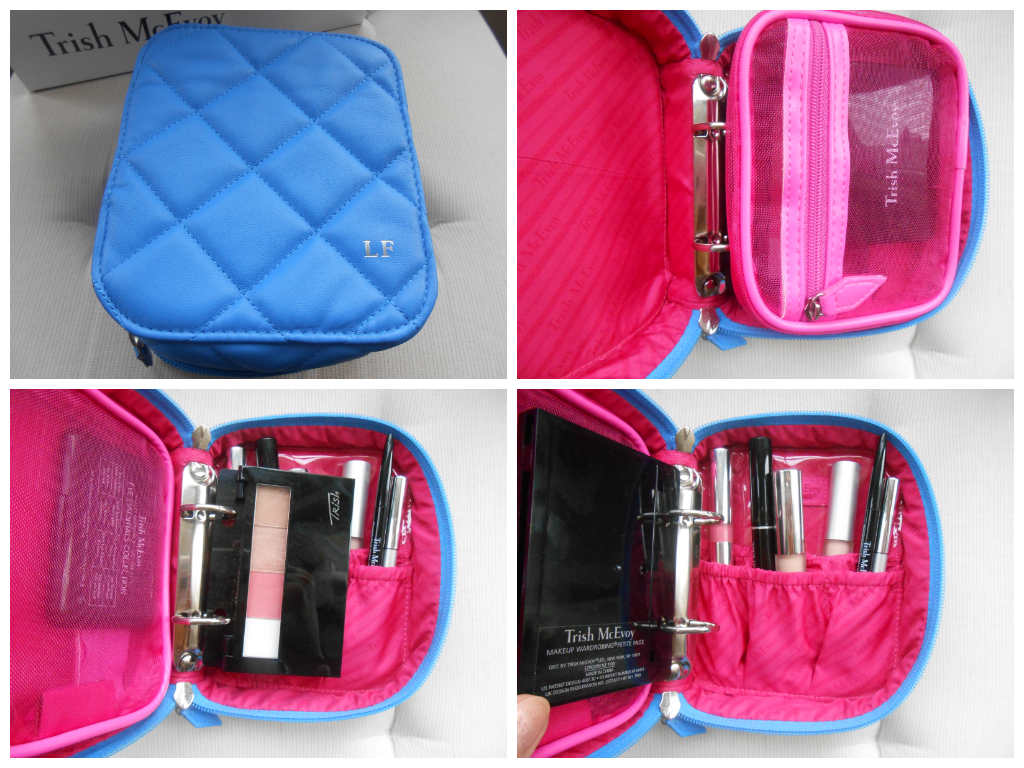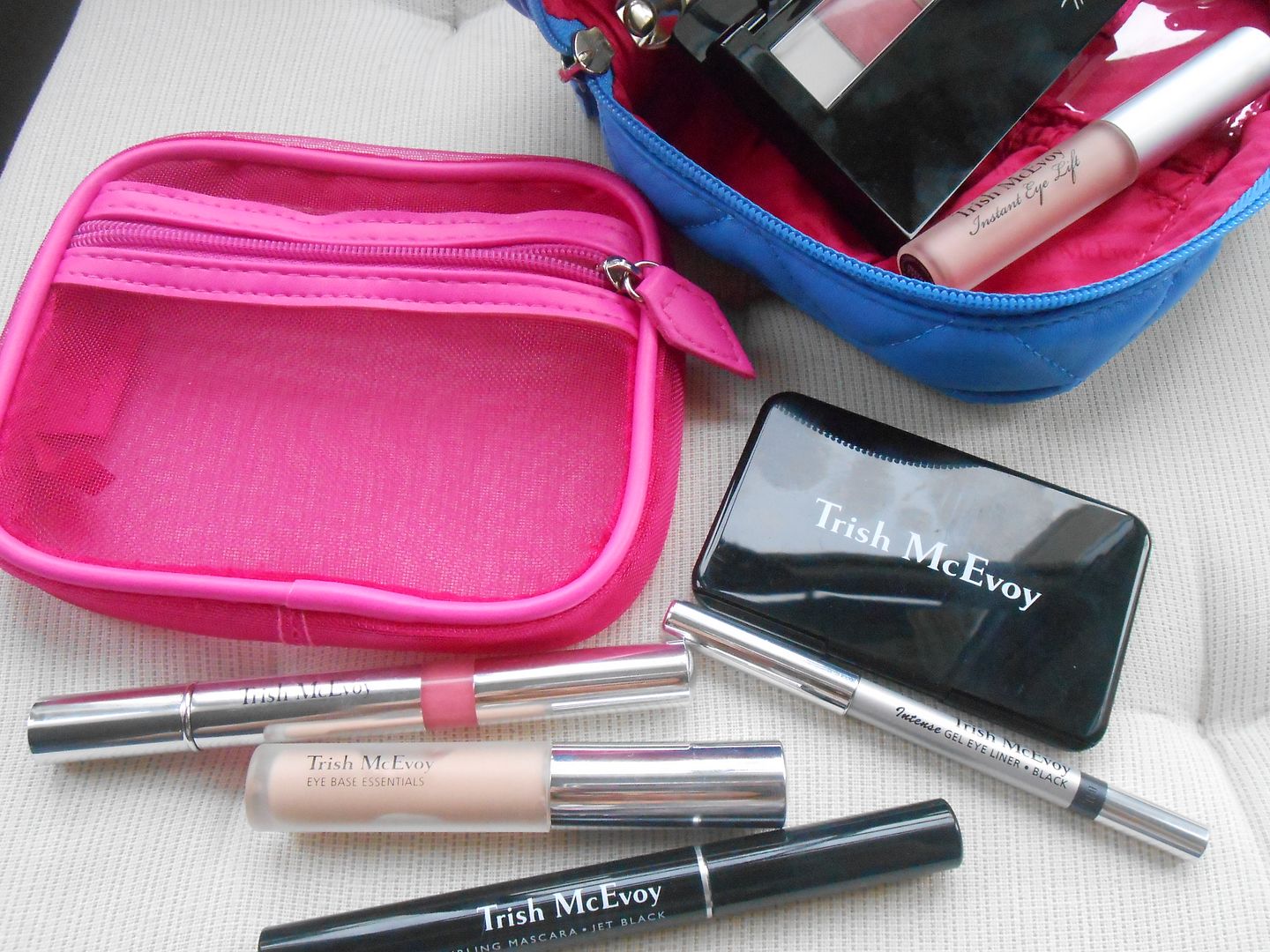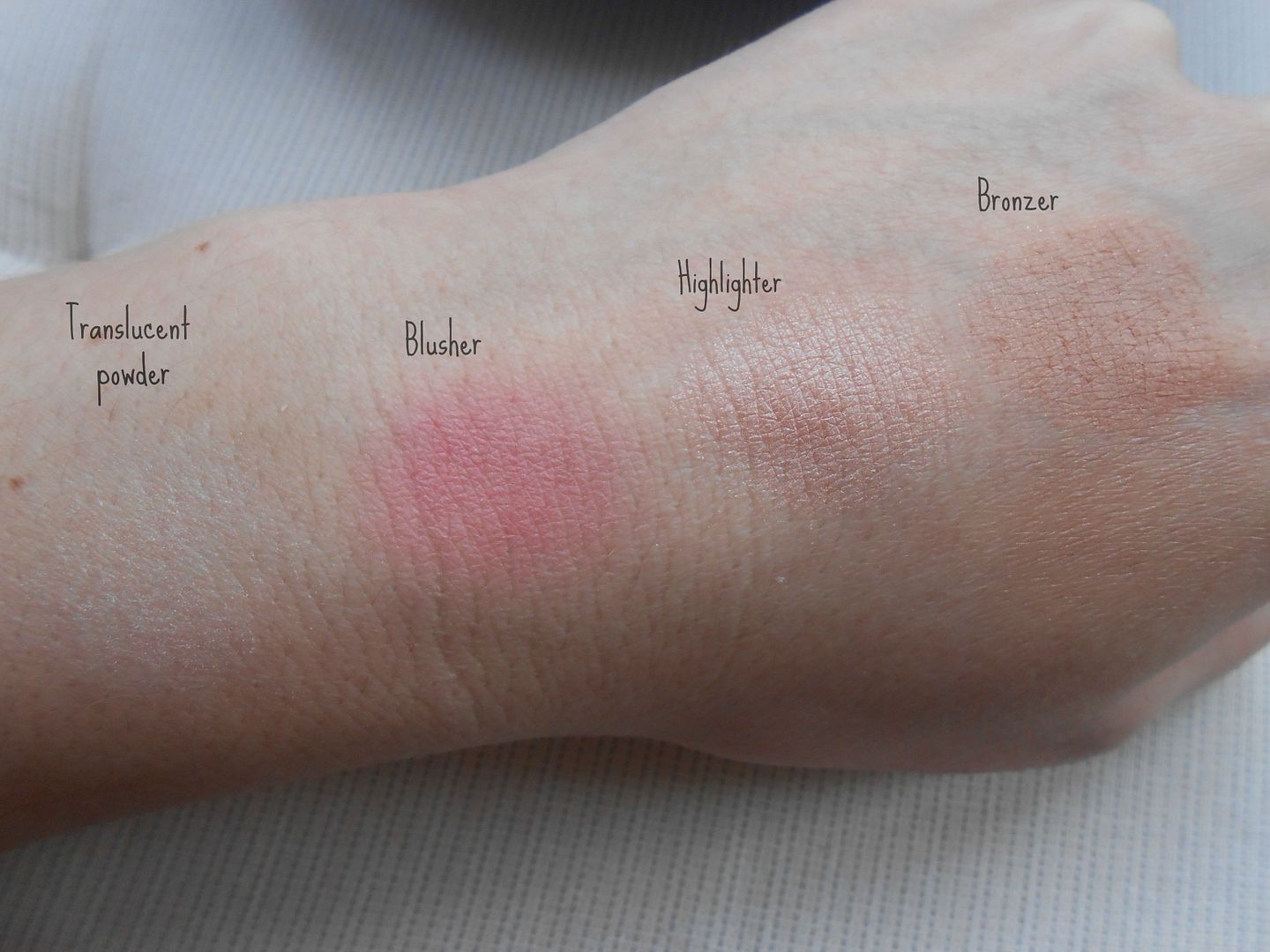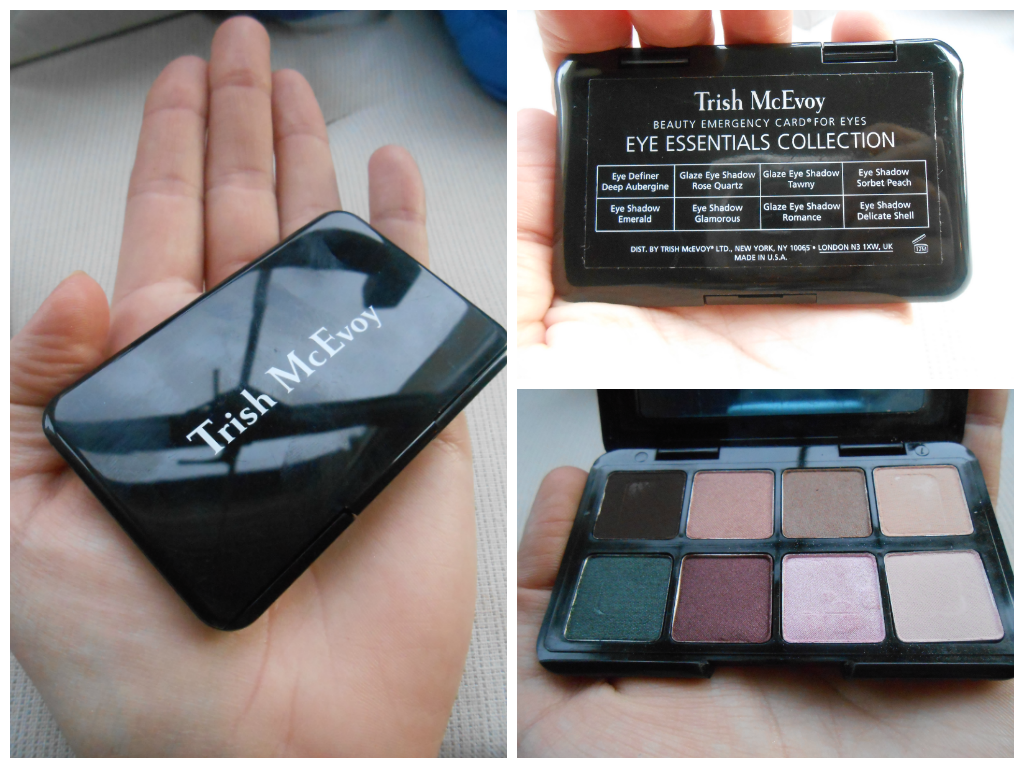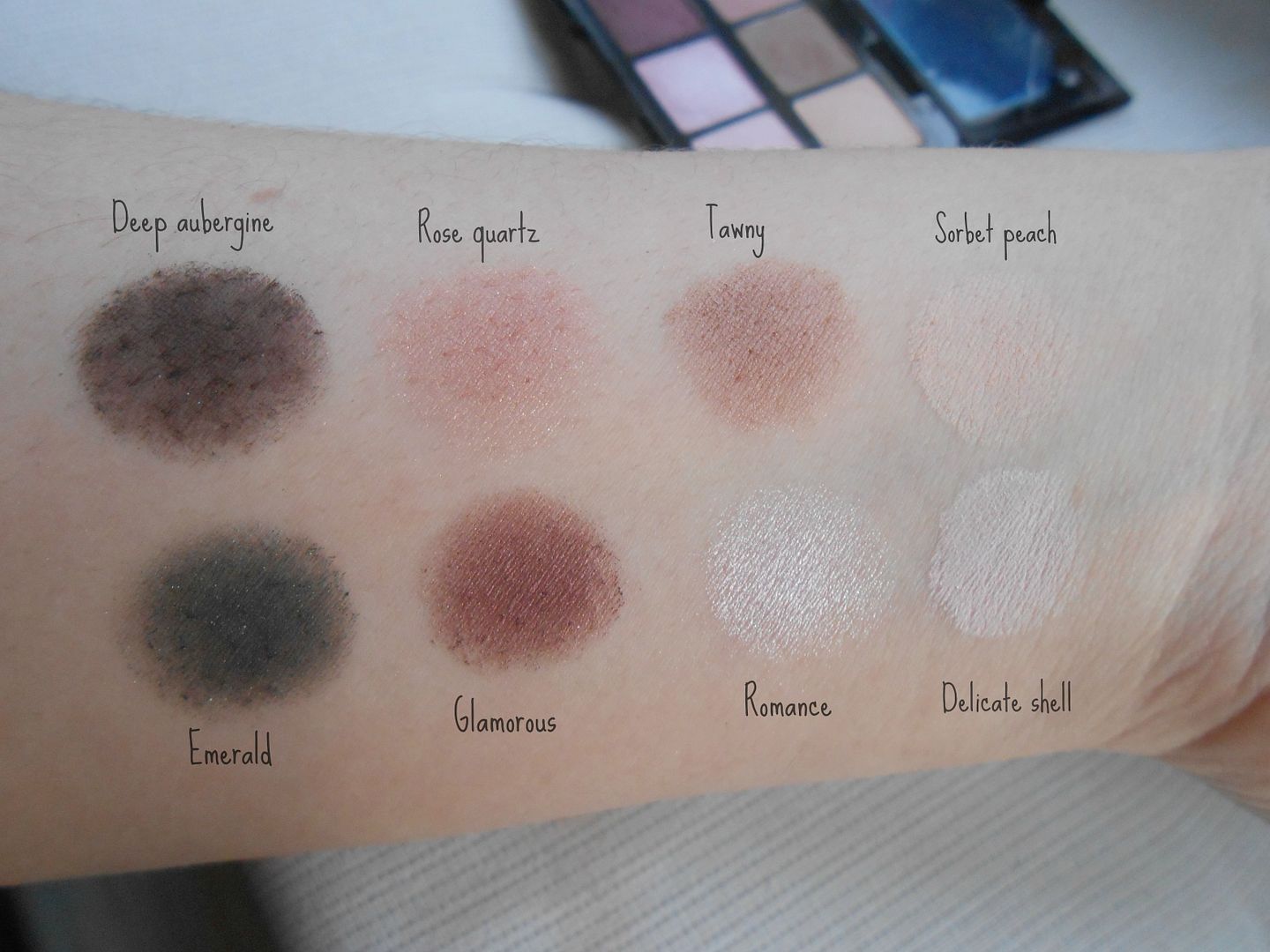 It comes with all of the above but the roomy makeup wallet has enough room to add more favourites in, I also have the precision brow shaper in there (of course) and my beauty booster tinted moisturiser can also just squeeze in for a perfect travel set with everything I need. I really like the removable mini pink bag that it comes with too, this is just handy for everyday touch-up bits for your handbag and would be good for travel just to keep in your hand luggage. These 'makeup planners' are a signature of Trish, so there are more to choose from with different colours and products, with limited edition ones introduced seasonally.
The Azure collection also includes the 'Power of brushes'* which is a set of three multi-functional and iconic Trish McEvoy brushes. These come in the signature quilted brush case (blue azure colour of course) which has room to add more of your brushes and tools into to keep them safe and organised. I am slightly ashamed to say I had never tried any Trish McEvoy brushes until now and they are absolutely beautiful. The quality is remarkable and they are really soft and easy to work with. More of the range are now massively on my lust list, I really like the clear handles on these, they are easily identifiable and look really chic and professional. This is the start of an expensive habit!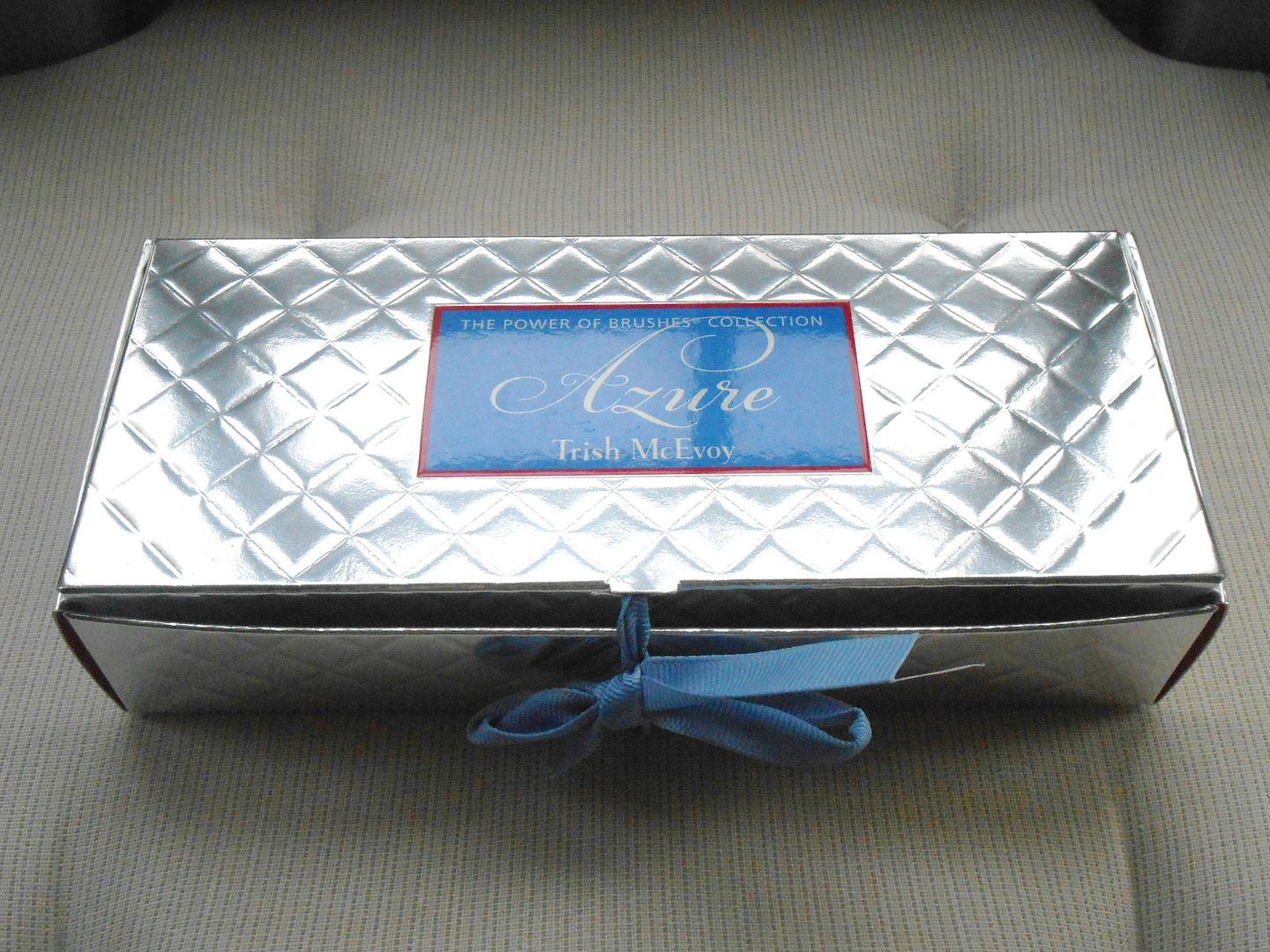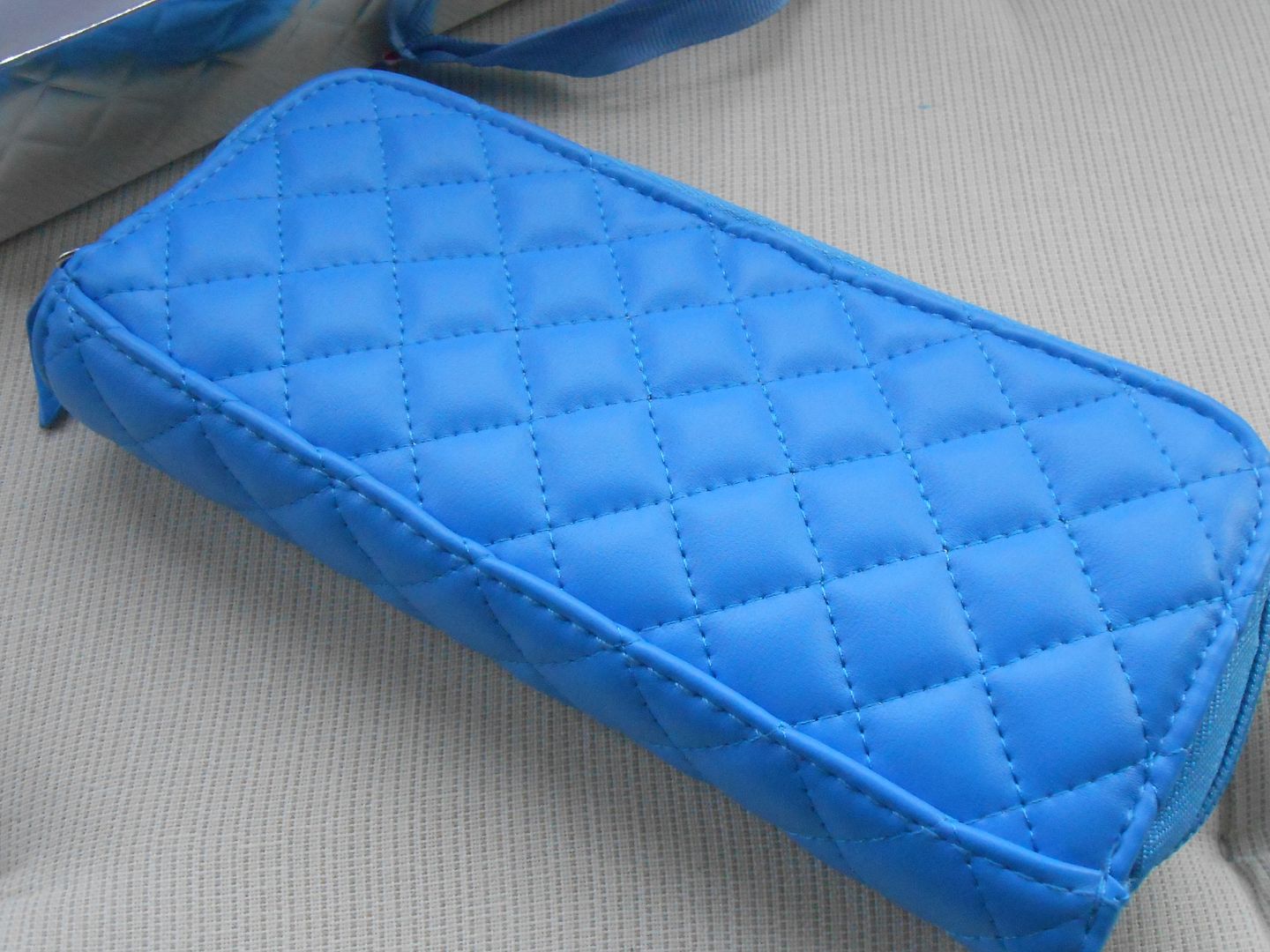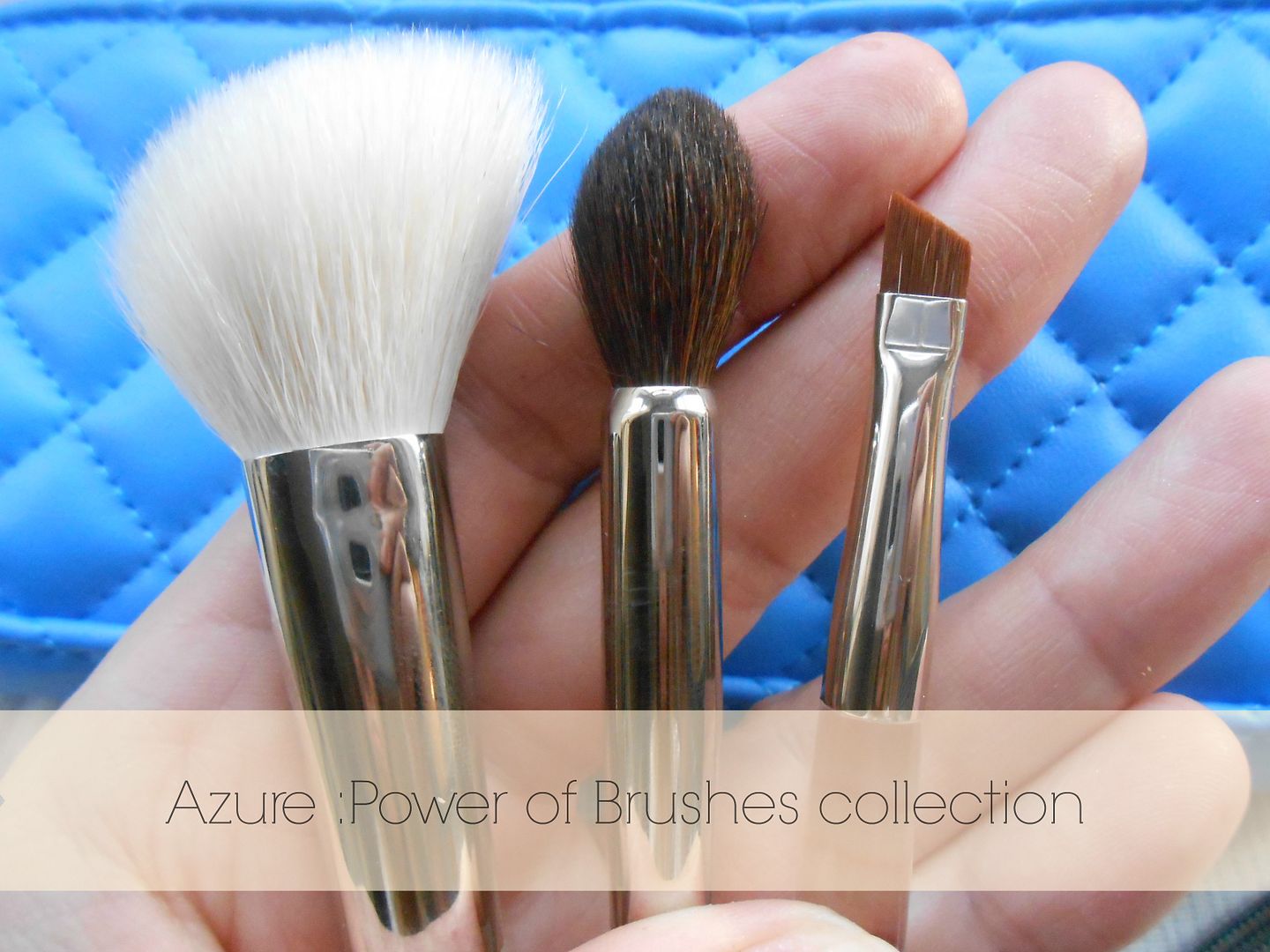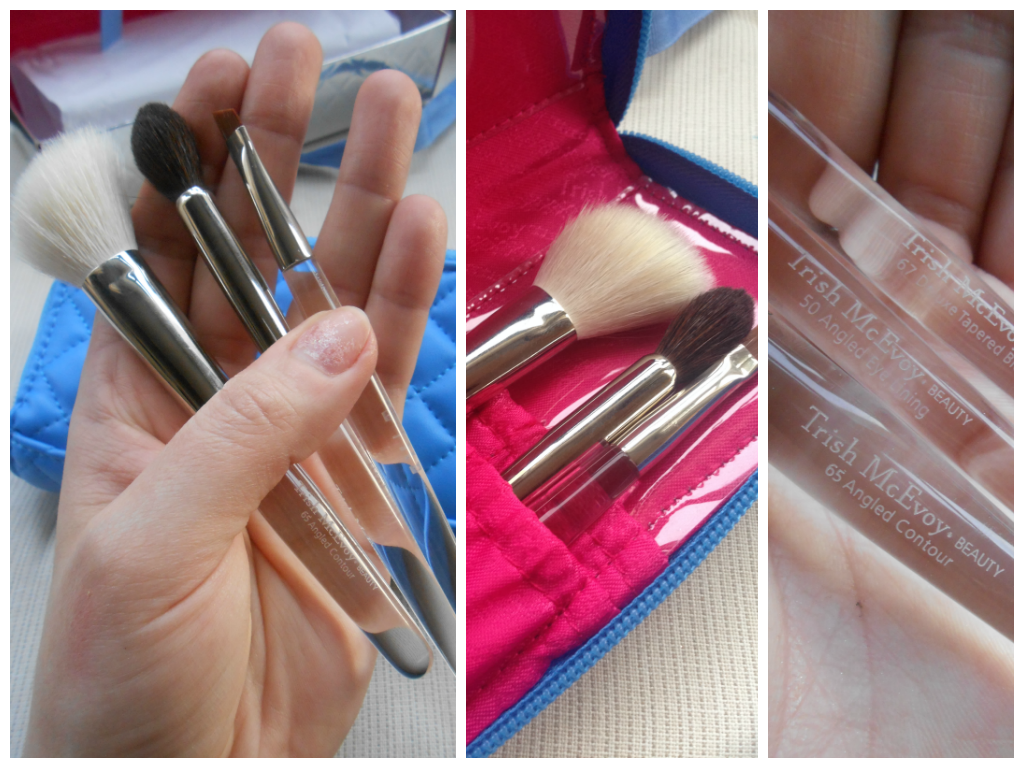 The whole effect of this palette gives a really beautiful polished and fresh makeup look. In the pictures below I have everything on in the whole Azure makeup planner plus the Trish McEvoy Beauty Booster tinted moistursier (shade 3)and the precision brow shaper(shade natural brunette). I also learnt a really handy technique from the Trish McEvoy artists with regards to applying the eye lift which is a brilliant undereye brightener / concealer. They apply it in an upside-down triangle kind of shape, bringing it a lot further down they I would have normally, and then after blending out with a brush it looks so bright and awake. This product is pretty impressive!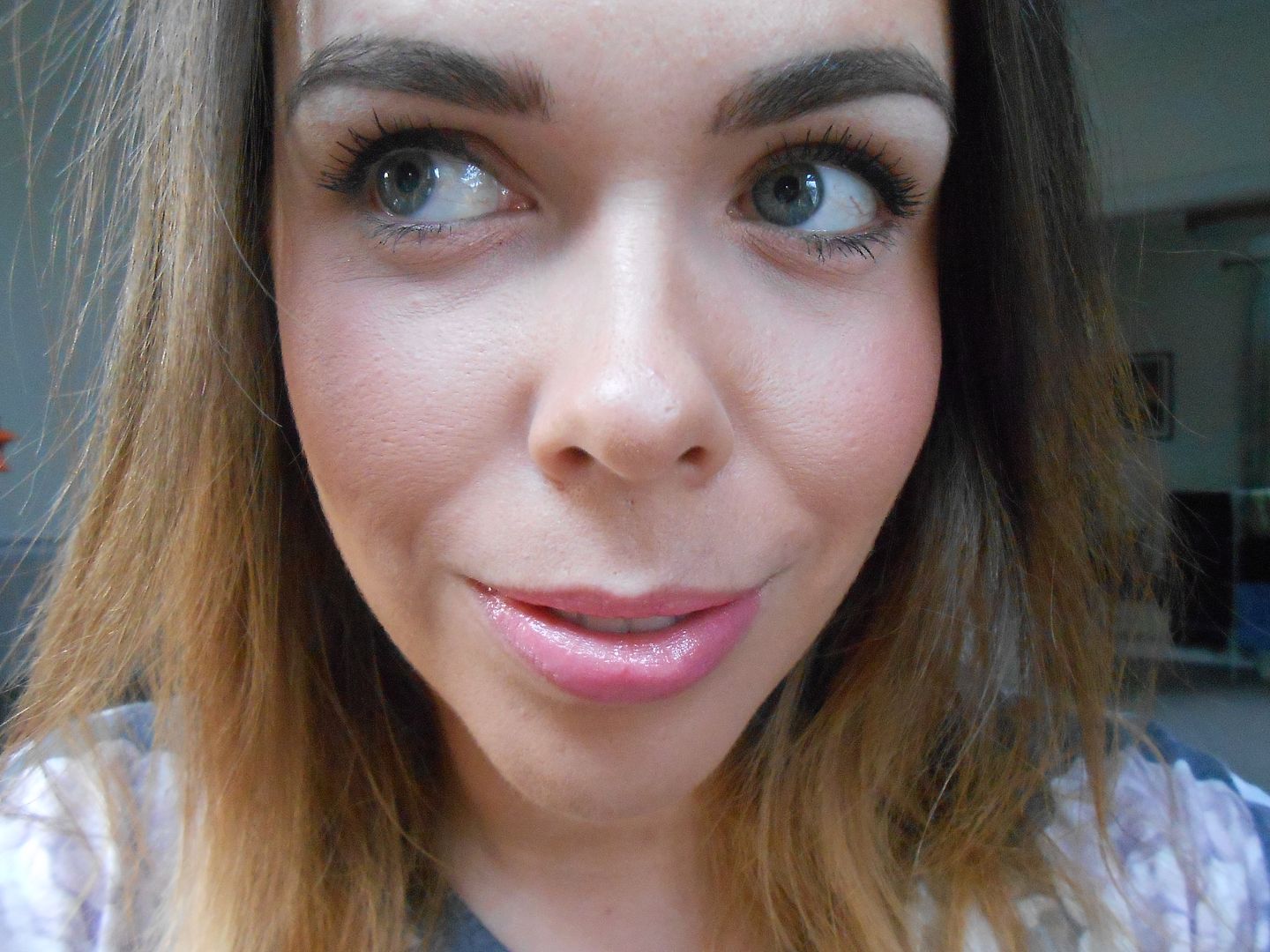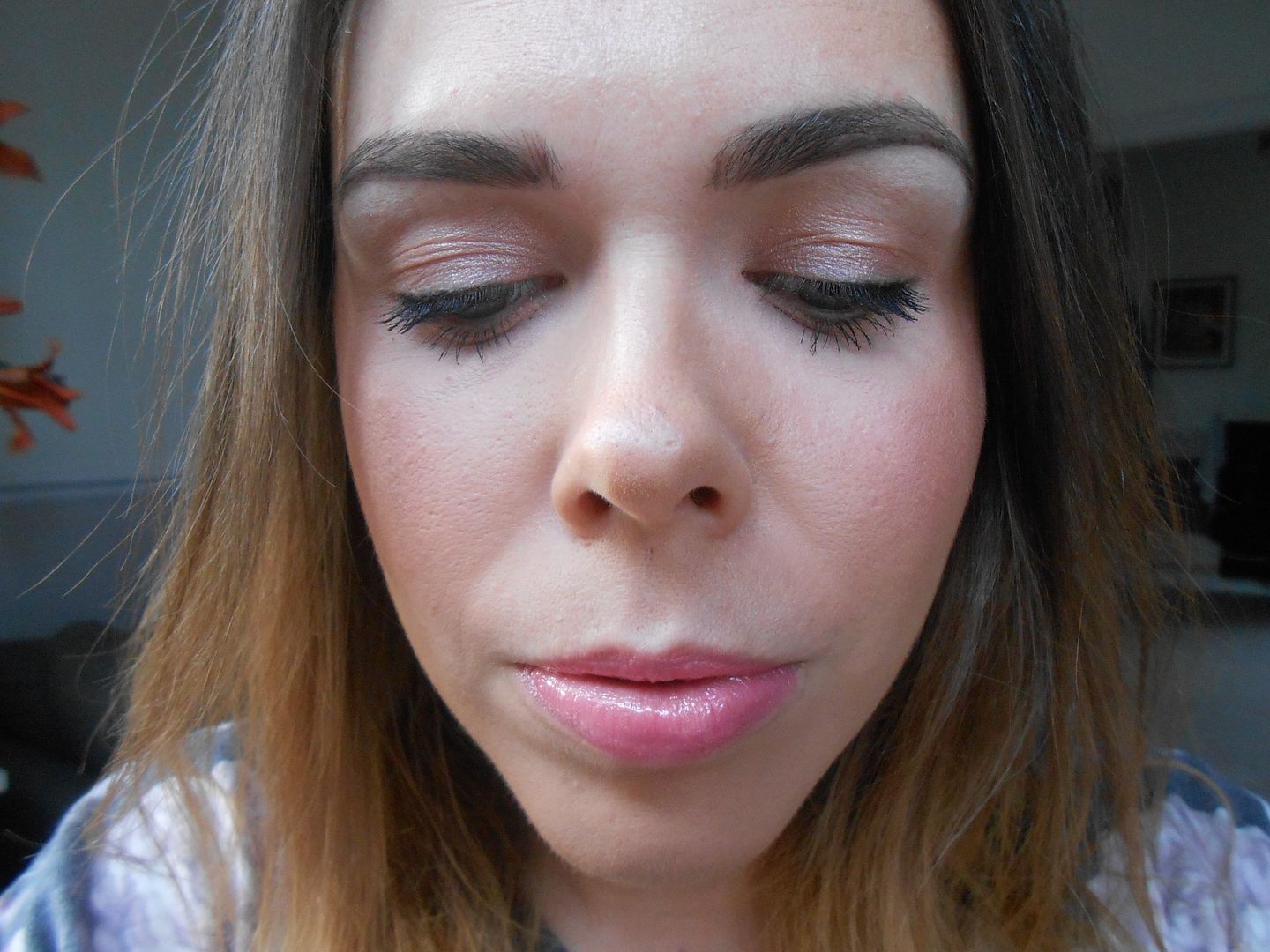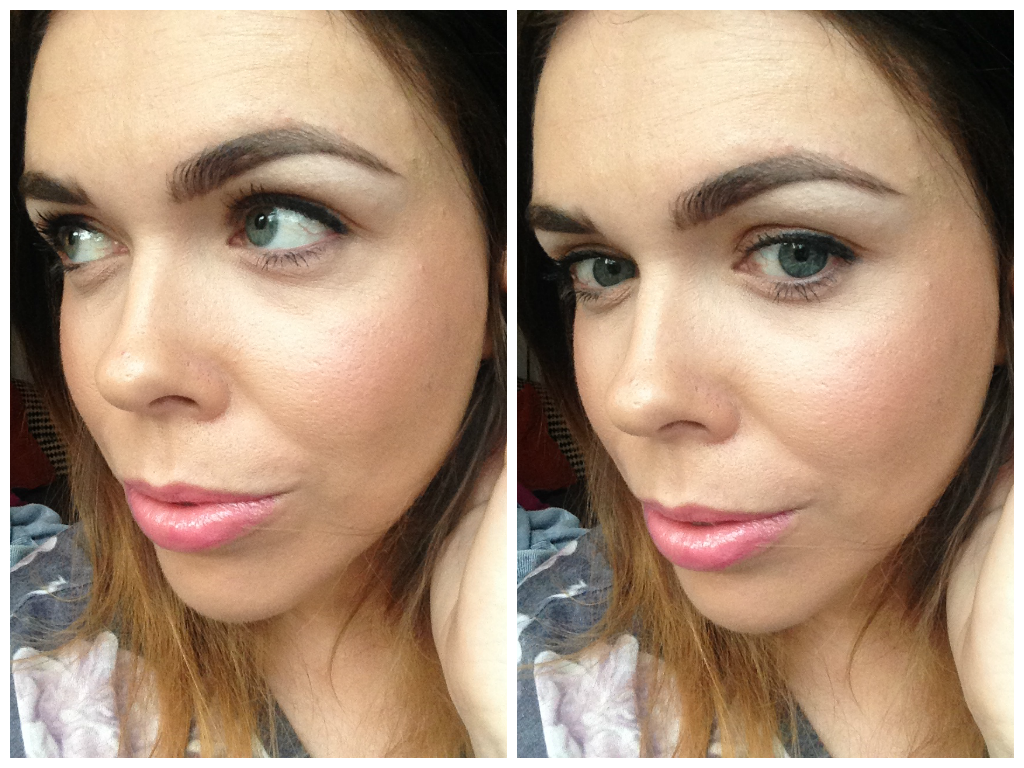 I focused on just having nice glowing skin and minimal on the eyes so I just used a sweep of the 'Rose Quartz' shadow, a flick of the gel eyeliner and a light layer of the lash curling mascara. The lip color /fgloss is 'chic' which is a lip pen with an an-built brush (think Stila lip glaze) and a sheer gloss finish with a peppermint taste.
This Collection is available now and the Azure makeup planner is priced at £125 and the Azure brush collection is £70. With Mother's day not so far away either or would make a lovely gift. Zoe was telling me before the event that many years ago she had given her mum one of the Trish McEvoy brush sets and she still loves it and uses it all the time! When we met Trish and had a chat with her she was so happy with this story (her brushes were her first creation and babies) that she gifted us with this new Azure brush set for our mum's amongst some amazing skincare and fragrance bits! What a lovely lady she was, and she is an absolute stunner.
I am also really interested to try out some of her skincare as I've never used it but it's created by her husband who is a dermatologist and renowned surgeon so I hold big hopes for this.
Shop for Trish McEvoy and look at the selection of beauty and fragrance here.