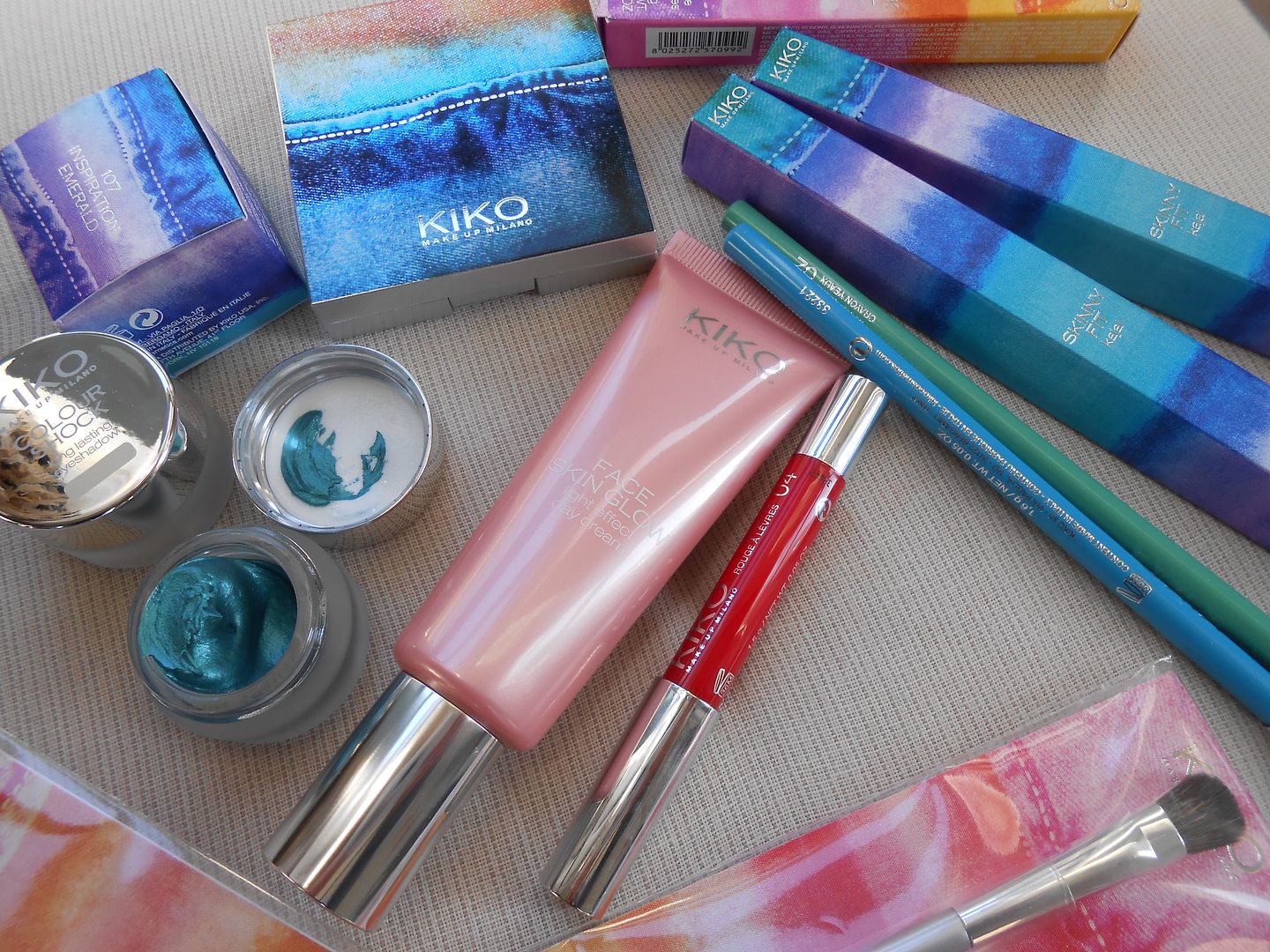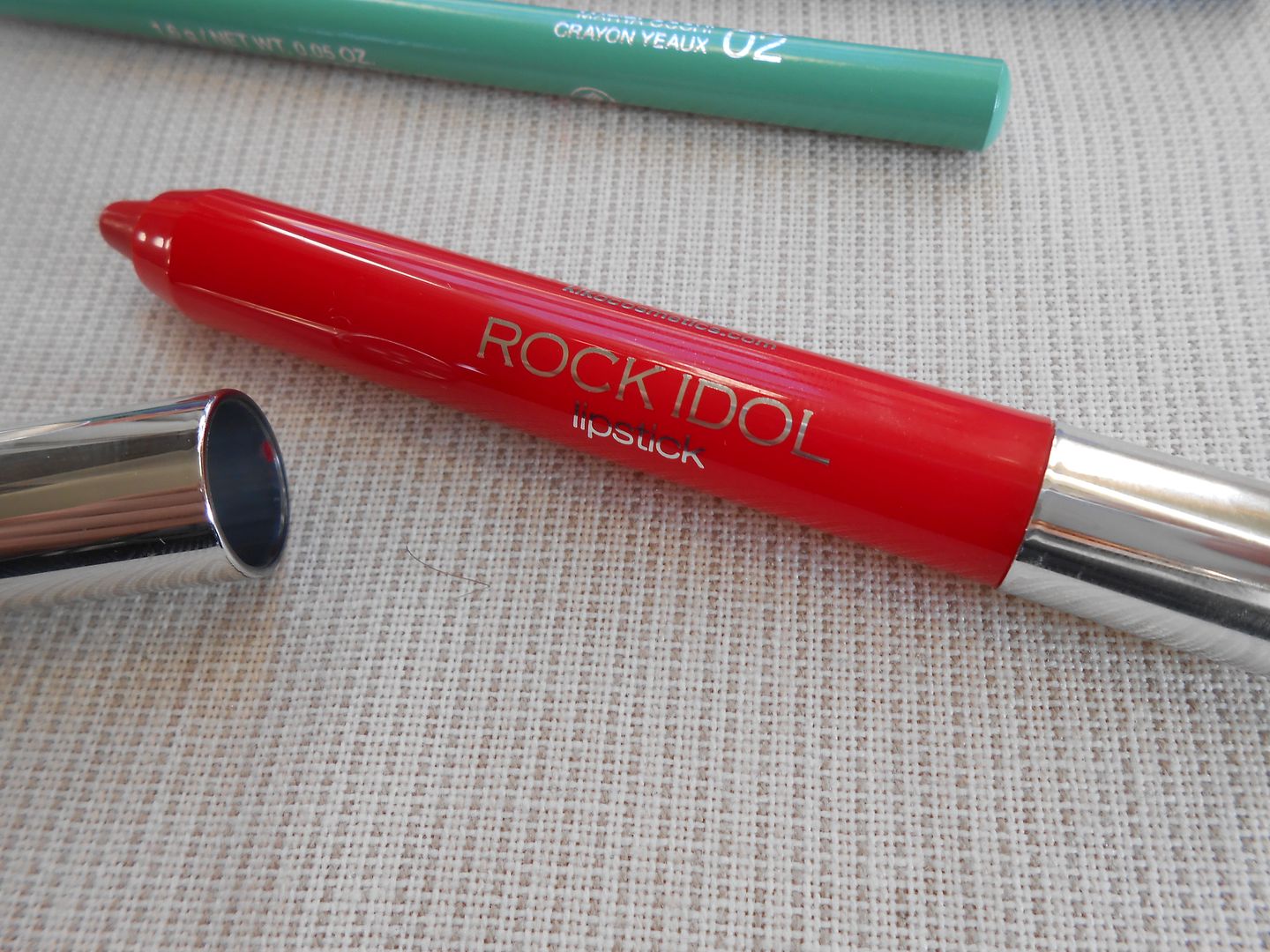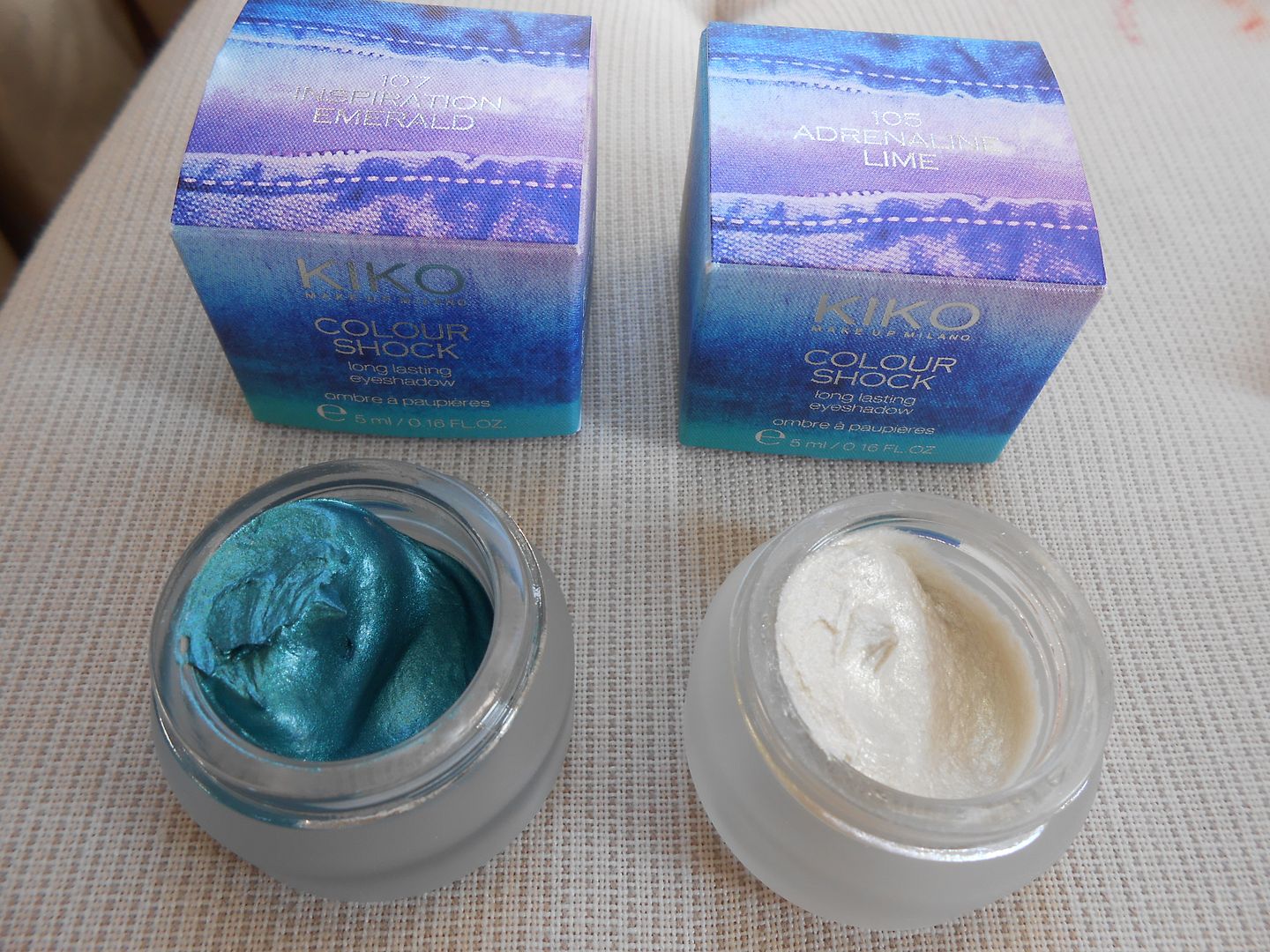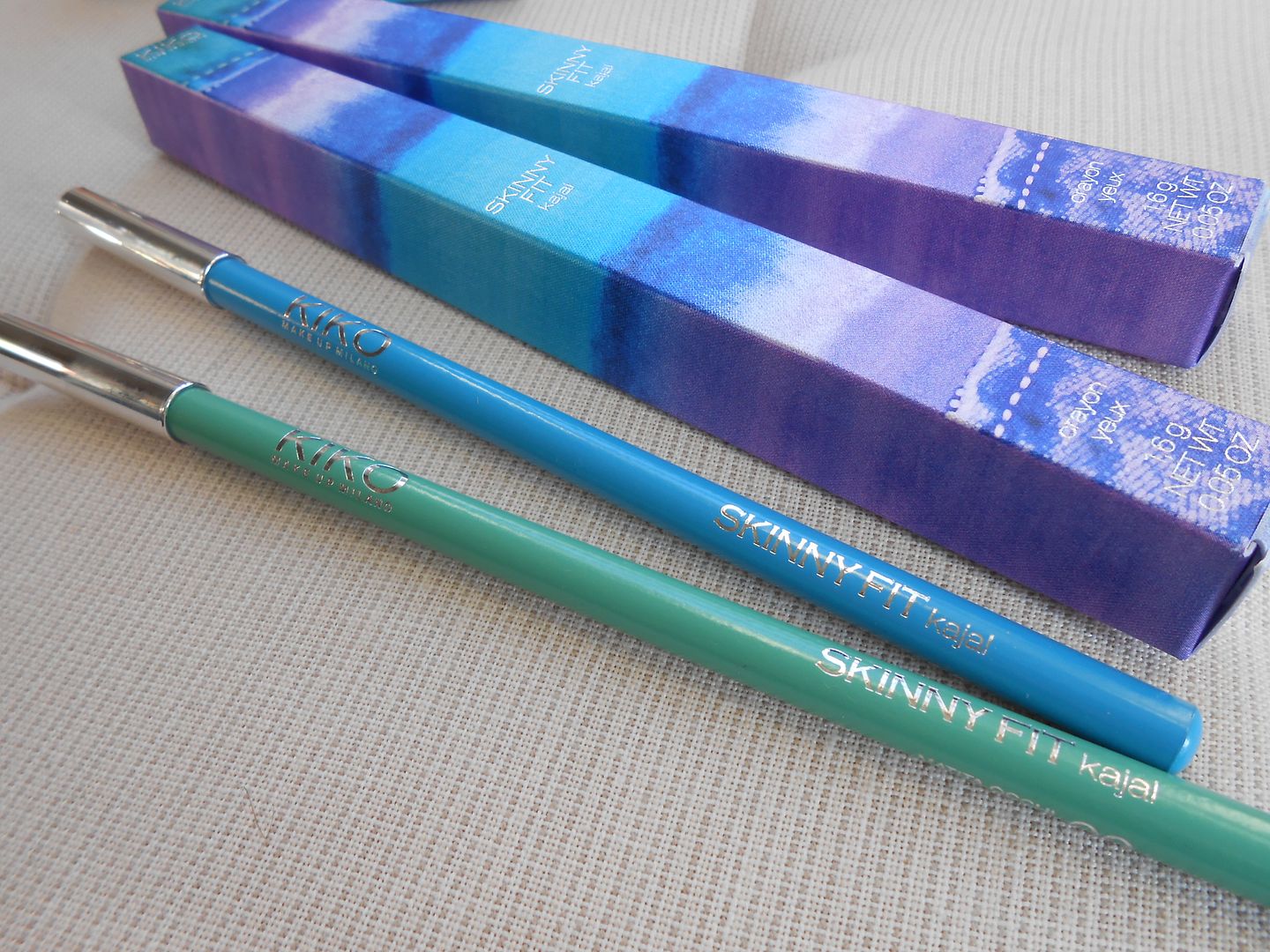 The latest limited edition collection from KIKO cosmetics is 'Boulevard Rock' and is inspired by the London Underground music scene. As soon as I saw the tropical coloured packaging I wasn't thinking grimy sweaty clubs, I was thinking pure sun, beaches, Ibiza and hedonism. I am a true fan of KIKO, and the products I buy and try continue to impress me : just above high street prices with a high end performance. If you are ever visiting London, you must go and visit the store on Regent Street, there is probably more makeup from this one brand than I have ever seen, and absolutely vast selection and range of colours, products and even haircare, bath & body. They also don't do limited collections by halfs : most brands bring out maybe 6 – 8 items for a new collection, this one has around 50 items! I got sent a small bunch of it so below is swatches and mini reviews of what I have, plus an overview of the other items in this Spring / Summer makeup collection.
New into the KIKO family from the Boulevard Rock collection includes:
Face skin glow* : I really love this radiant day cream/ moisturiser. It has brightening particles to give the skin luminosity and life and makes my skin instantly look more youthful. It has anti-ageing properties plus an SPF10 so can simply be used as a lightweight face cream with a bit of oomph. It can also be used mixed in with your foundation to create a glowing tinted moisturiser / balm for when you just want your skin to look fresh and have a barely-there makeup day. [ £14.90 ]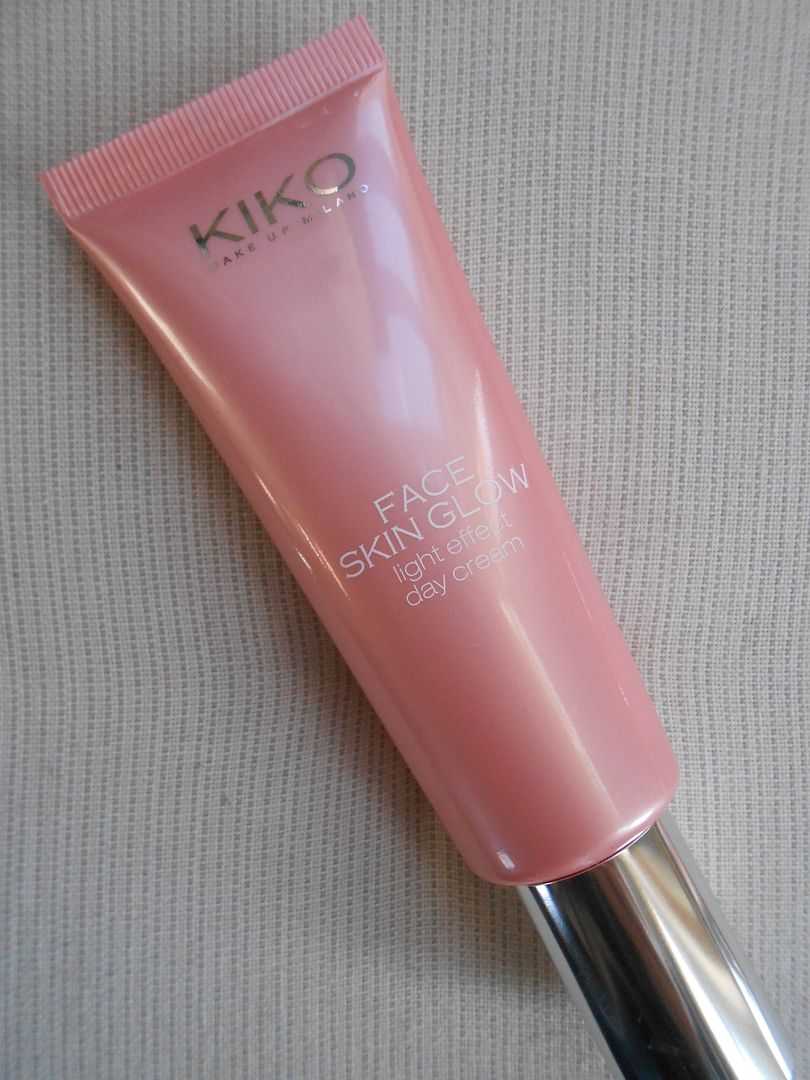 Body skin glow : This is similar to the face skin glow ; so a body moisturiser with a brightening golden pearlescent finish. Not just to leave the skin looking pretty though, as this also contains Polynesian sea water (NARS skincare is based all around this mineral-enriched wonder water) and this gives great and healthy hydration to the skin amongst other skin-loving ingredients. I am going into KIKO to try this out as I think this will be perfect for my kit for perfecting model's legs, especially for catwalk. [ £16.90 ]
Rock attraction bronzer* x 2 shades : The first thing you notice about this is the unique fly zipper embossed into the powder..I've never seen anything like this! I have the '02 Loud Tan' which is the warmer of the two and if you were comparing it to say, NARS bronzers, this is similar to Casino, and I think the 01 shade is similar to Laguna. Very fine powder and gives a nice subtle glow to my skin. [ £15.90 ]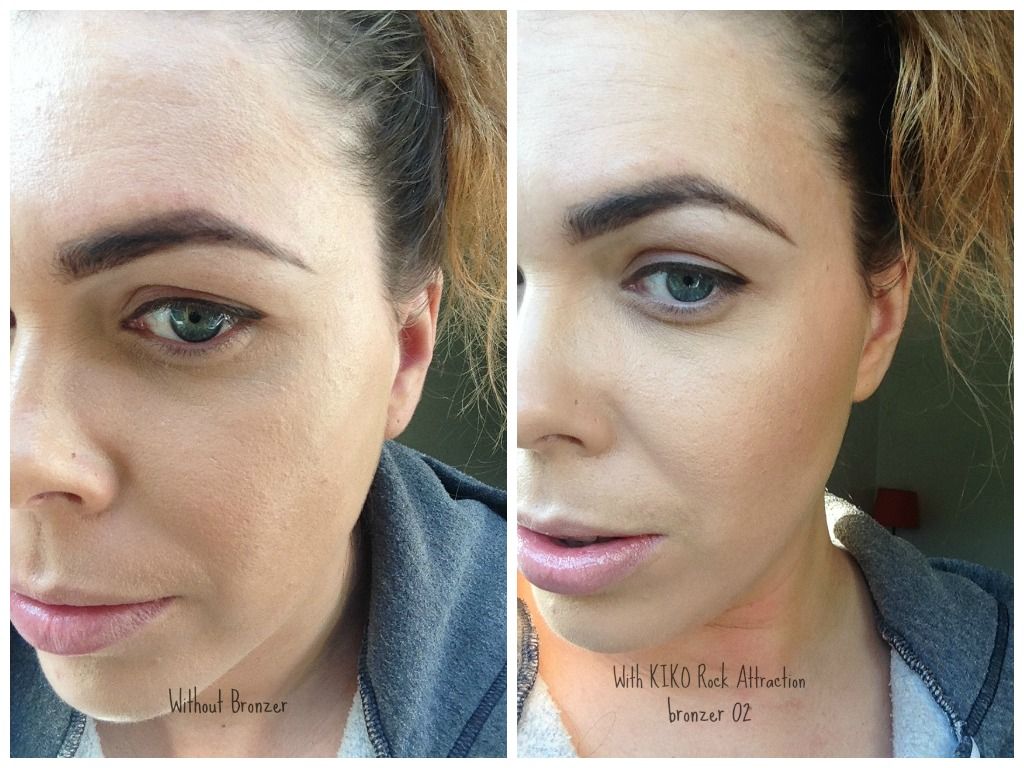 Rock Attraction blusher x 6 shades : This is a mixture of high colour powder pigment and crushed pearl particles to give a lovely blush and highlight in one. [ £12.90 ]
Face brush* : This has been designed for both bronze and blush application but I am steering more towards blush for this. For me, this synthetic has slightly too much of a compact finish for bronzer and you would probably get a lot of product in one area. Also is really great for cream blush application. [ £16.90 ]
Glow touch lip & cheek colour : I have used these before from a previous collection and they are really wonderful multi-purpose cream colours. A nice dewy finish on the cheeks and subtle colour for the lips. These come in a handy vaseline-style tin. [ £6.90 ]
4 x Eyeshadow palettes: 5 eyeshadows in each with different tones. Each palette consists of a mixture of matte, pearl and satin finishes and the shades in each set compliment each other for a perfect smokey eye. [ £14.90 ]
Colour shock cream eyeshadow* x 10 shades : I have used these before and they are really good. The staying power is amazing and they do not budge all day. Fully waterproof and a great range of shades. I have 105 (white gold) and 107 (metallic aqua). Word of warning: You will need a good, probably oil-based eye makeup remover to get these off! [£7.90 ]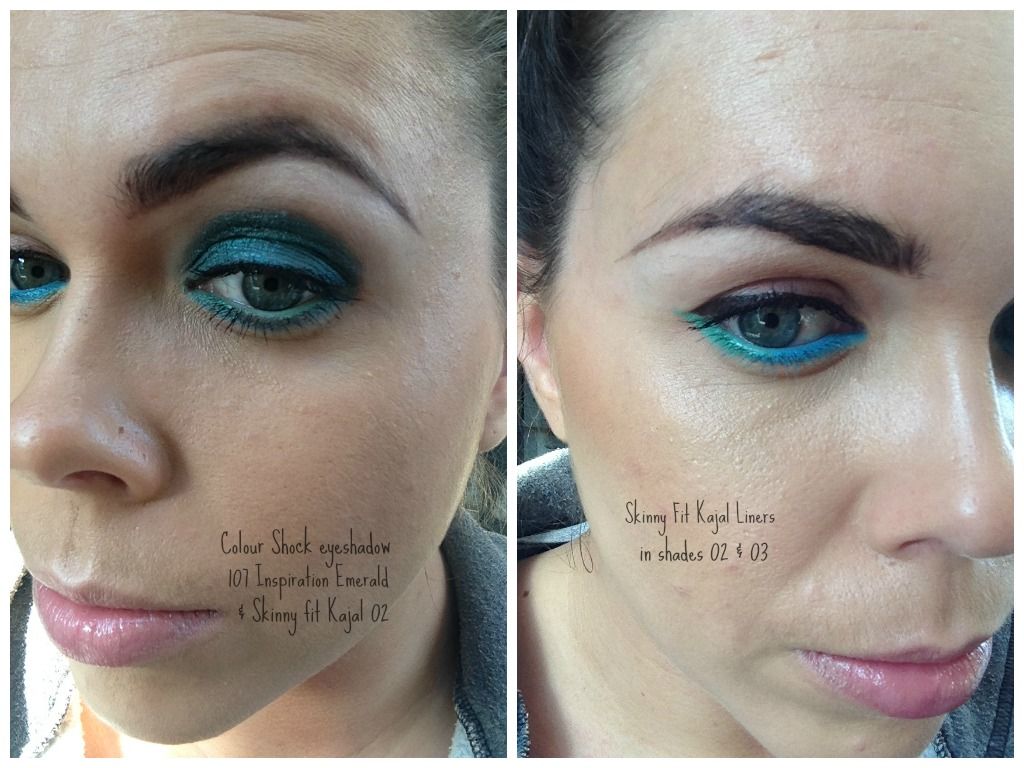 Eye brush duo* : A handy brush all about the eyes. Both a rounded classic eyeshadow brush and a synthetic eyeliner brush on the other end. Perfect to use with the cream eyeshadow pots or any eyeshadows – cream or powder. [ £12.90 ]
Skinny fit eye kajal* x 6 shades: These are super long and skinny-minny looking pencils. Probably the same amount as in just a normal eye pencil, I just love the longer length of these. The shades I have are 02 (aqua green) and 03 (bright blue) and they are very creamy and soft and nice to apply in the waterline and all around the eyes with no dragging or scratching. Not normally shades I would personally wear but I am actually warming quite a lot to the green tone. [ £6.90 ]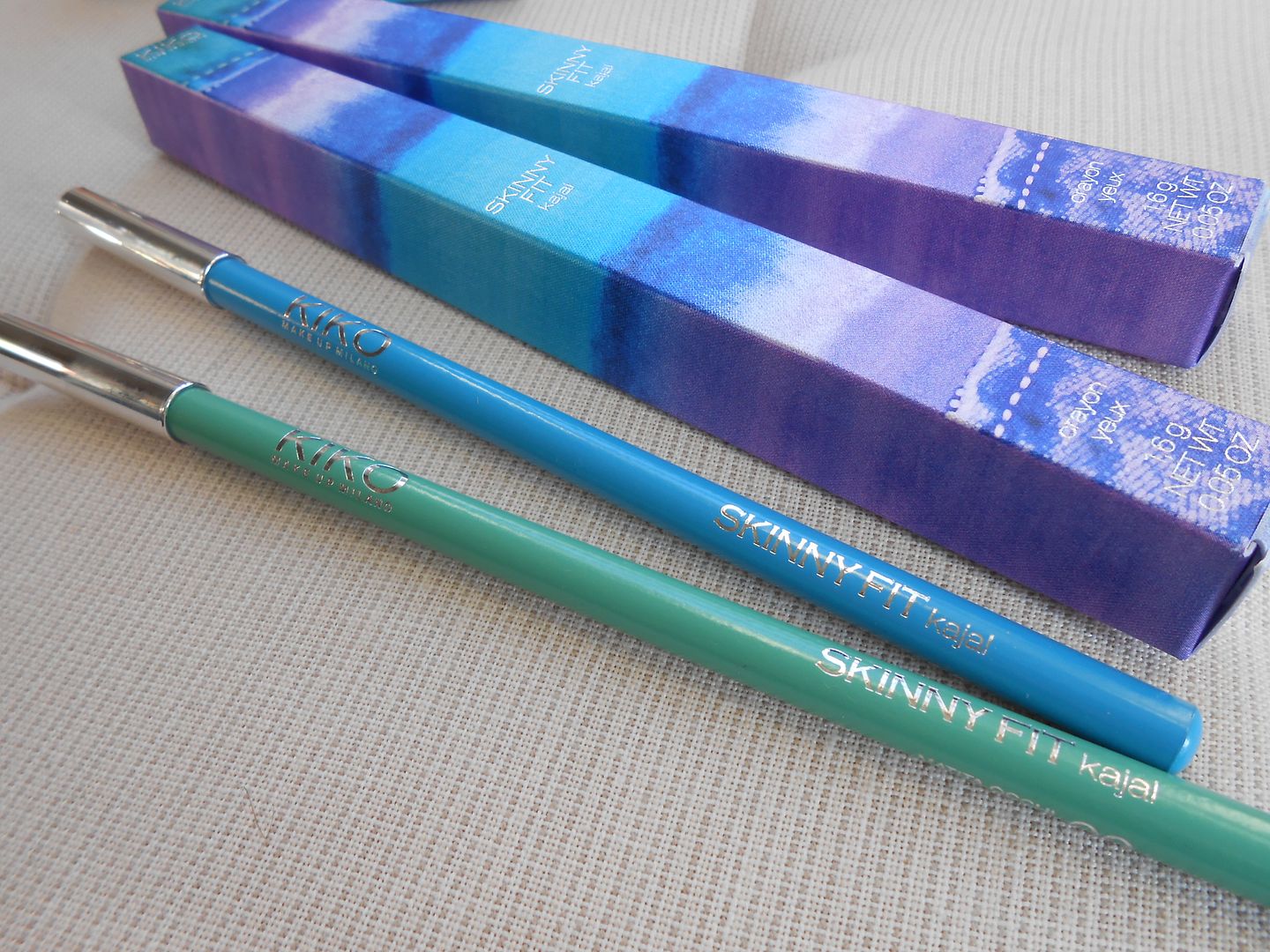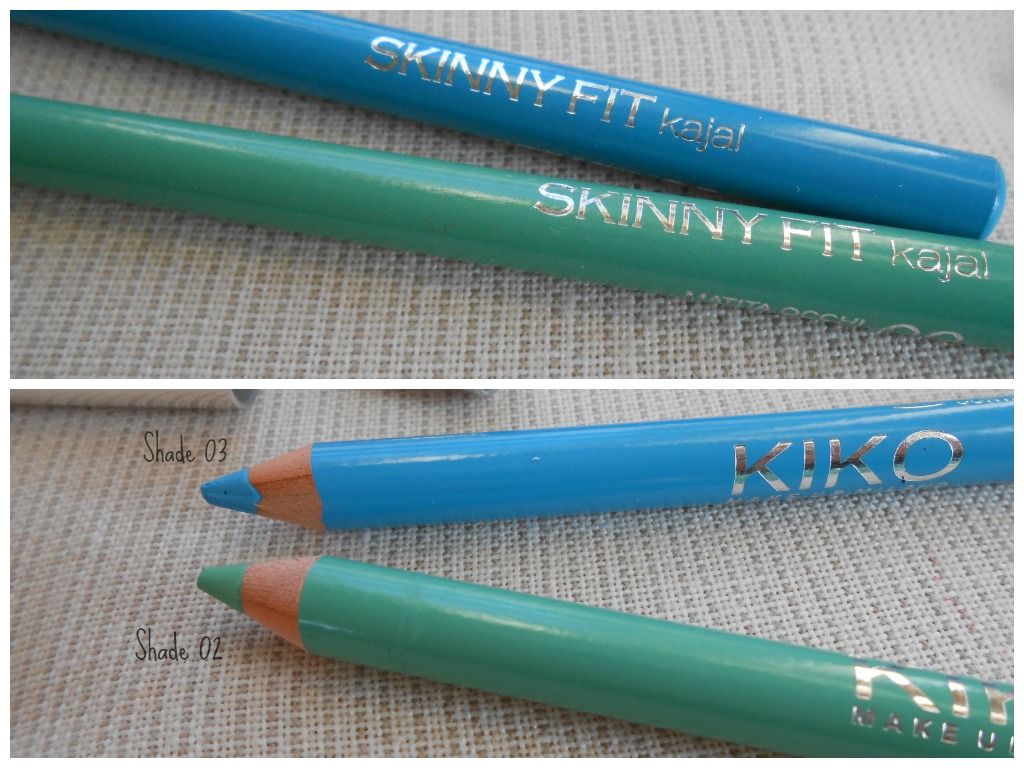 Rock Idol lipstick* x 6 shades: These are concentrated creamy lipsticks in a jumbo pencil format and to be honest I was a bit mehh and expecting it to be a sheer or glossy finish, but when I swatched it the formula was super creamy and pigmented and dried quickly to a semi-matte finish. Dare I say a cheaper dupe for NARS velvet matte lip pencils. The shade I have is 04 which is a beautiful blue-toned red and is actually quite a match for Dragon Girl, one of my favourite NARS pencils. I am 100% going to get myself into the KIKO store to swatch the other 5 shades to see them and potentially get more of these. [ £7.90 ]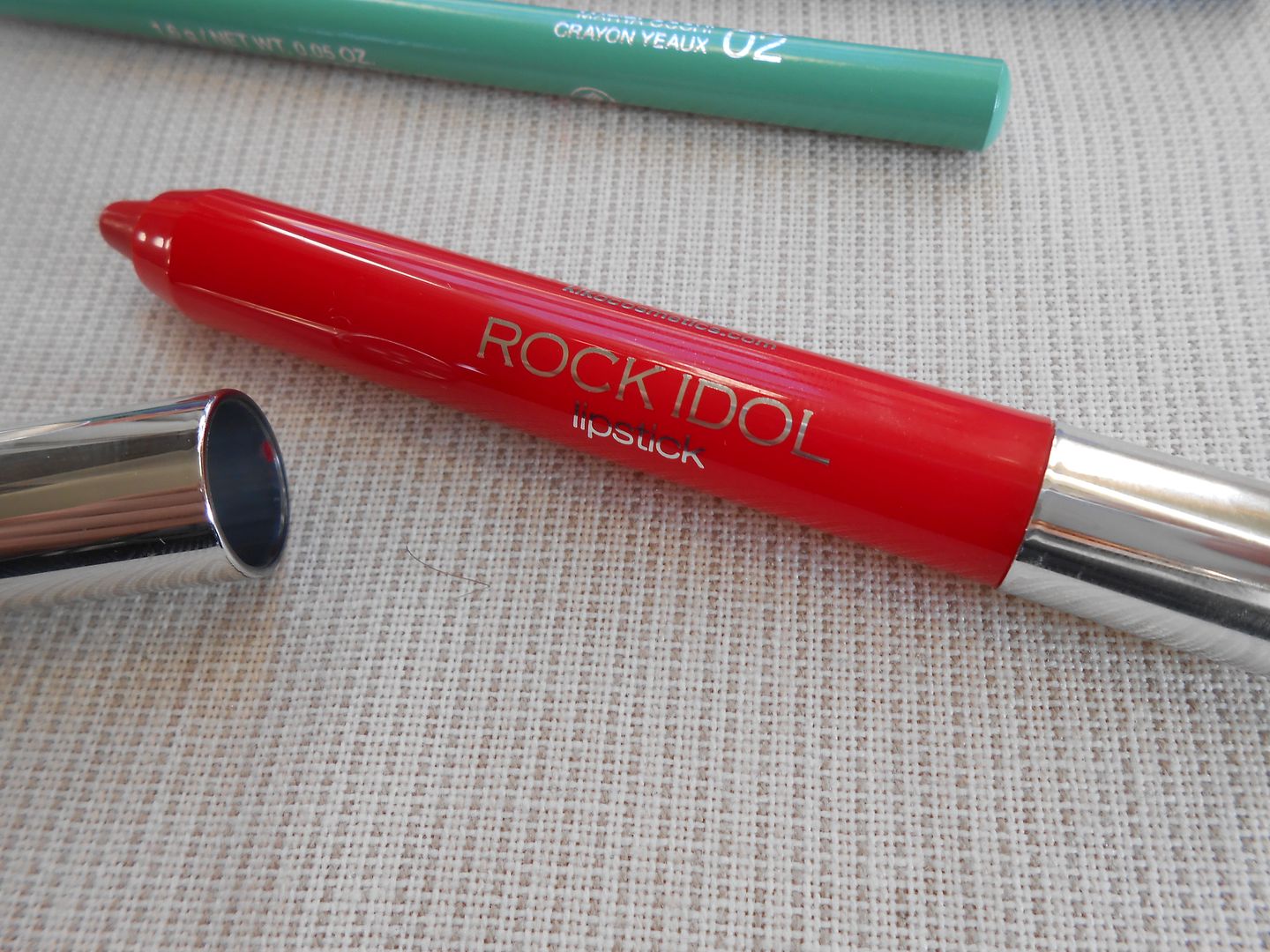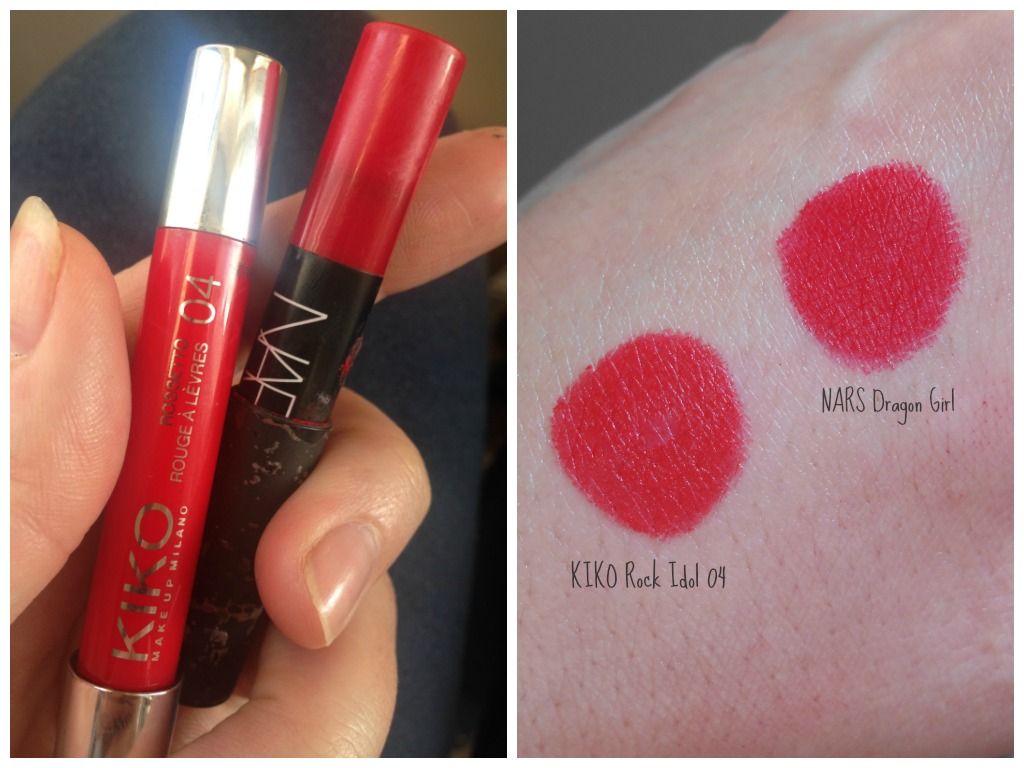 Denim nail laquer x 8 shades : Long-lasting formulas with a special demi-mat 'denim jean' effect. Quick-drying and the shades include nudes, reds, greens and blues. [ £5.90 ]
To see more about the shades and collection go to the KIKO website. You will probably be on there for hours browsing as there is just so much to look at. Like I said I think it is a great brand, we don't have anything else like this in the UK with the quality and pricepoint and is absolutely worth a try.