My hair styling routine is pretty easy and I never seem to spend much time or effort on my hair. I have super fine, flyaway hair and it's coloured and pretty damaged. I find it difficult really to do much with the mop and this little routine seems to see me through as well as can be! If only I could litter this post with gorgeous voluptuos *perfect hair* shots…but the reality is that it's pretty dismal viewing so I will just let the products do the talking. Through speaking to hairstylists on shoots and people in the industry I've learnt that layering styling products into hair is a good thing and you can get pretty good control of how your hair ends up through the use of sprays, mousses, gels and powders.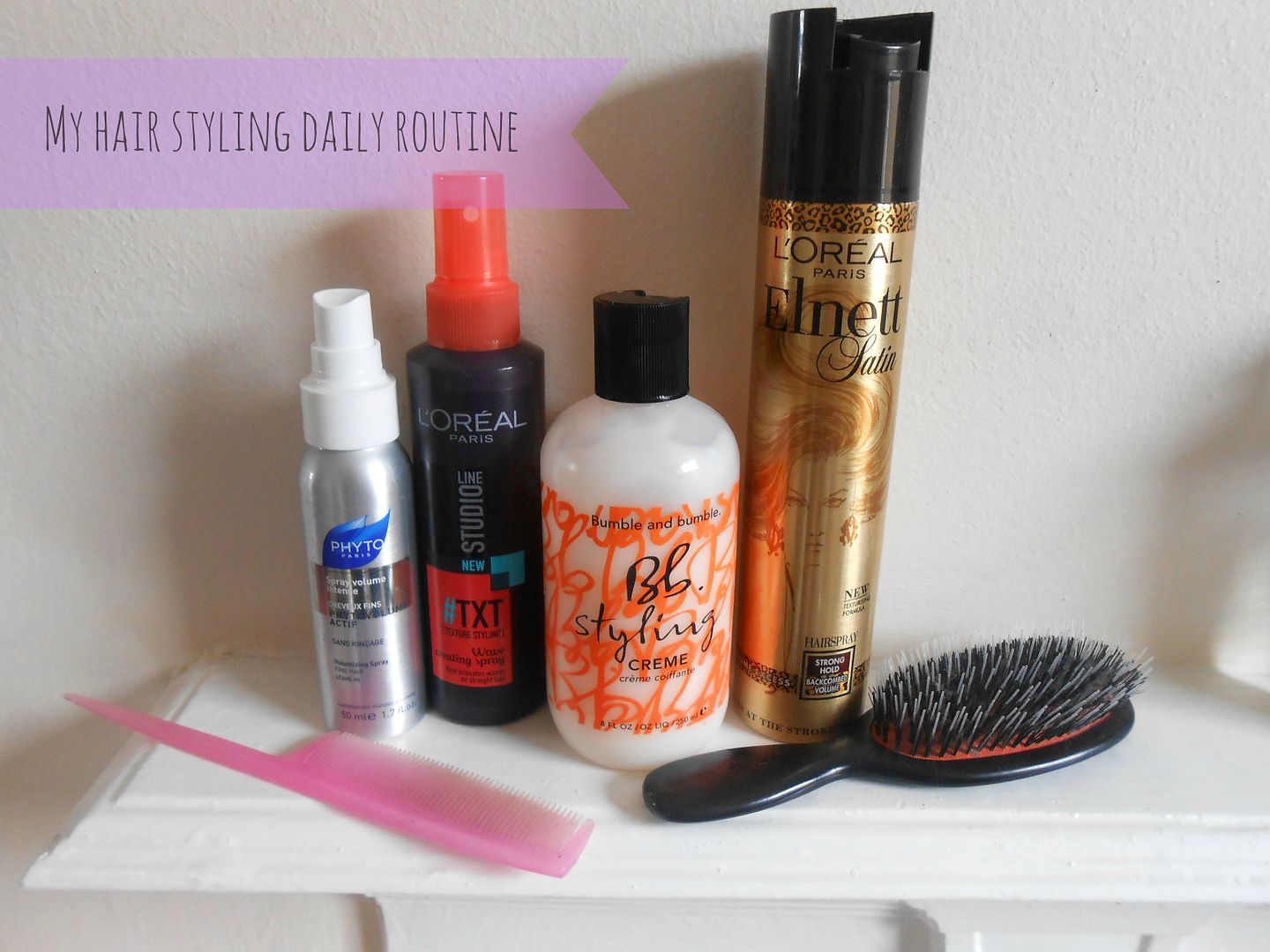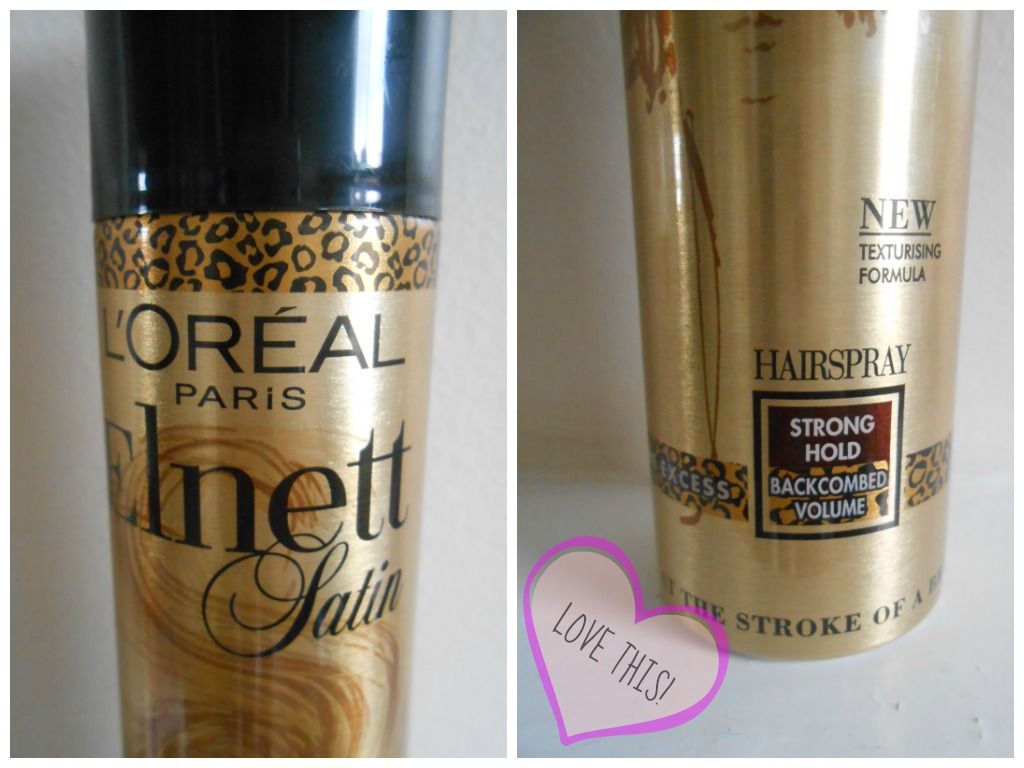 My daily routine
After I have washed and conditoned my hair, which is pretty much daily, I use..
1.L'Oreal Wave creating spray – This is a relatively new addition to my hair styling routine but I really like it to add light texture all over my hair. I spray this all over my damp hair before I blow-dry as a first step. It's not sticky and just gives my hair a bit more oomph. This spray contains really fine micro-powders which act as the volumising agent and it will also act as a heat protector from any styling aids which is an extra bonus.
2.Phyto Phytovolume spray. this is a travel size I got in a goody bag somehwere and I am nearly out! It is a really good and effective spray that I use solely in the roots of my damp hair. I find if you use this all over, it has abit too much stickiness to it hence why I keep it just to my roots, and I think that's how you are supposed to use it.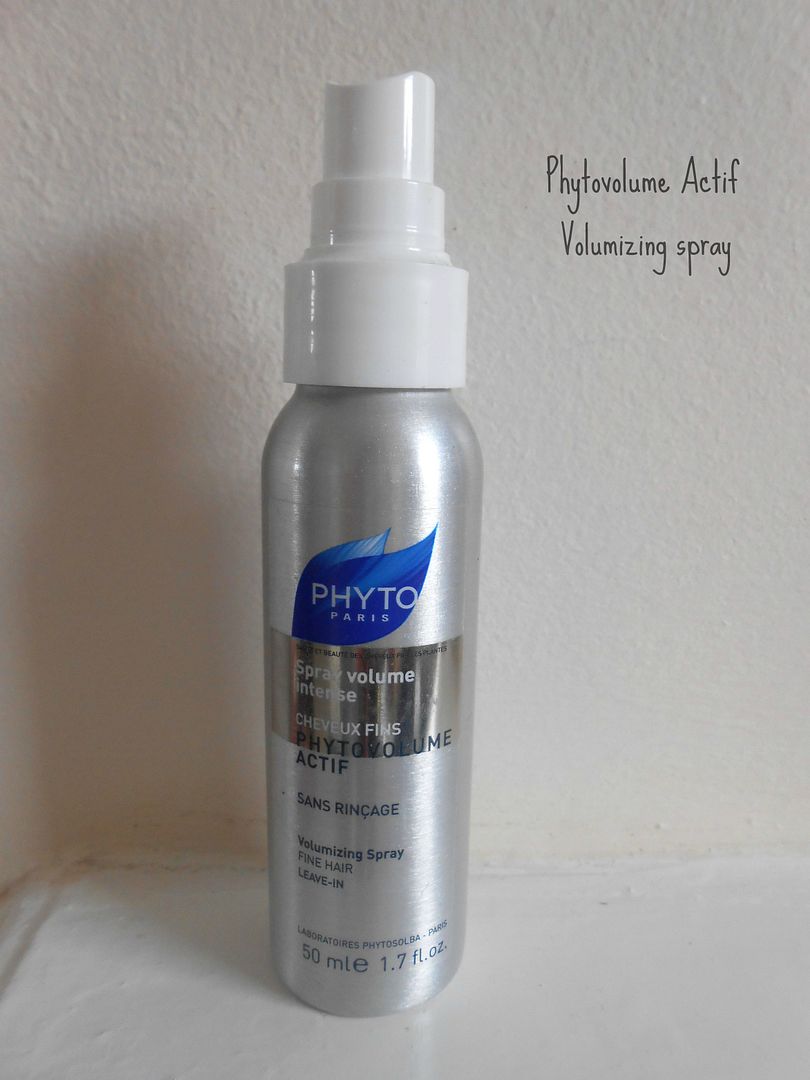 3.Bumble & Bumble Styling creme. I use a
10p size dollop of through the mid-end lengths of my hair, nowhere near
the roots as this will weight my hair down too much. This stops my
ombre'd /lighter sections of my hair from looking frizzy and flyaway. I
apply this on to wet hair as a third step, and then a tiny bit onto my dry hair just to
smooth any flyaways. A great multi-purpose product that gives hold,
smoothes frizz and helps hair be more manageable and this 250ml bottle
lasts a lifetime.
4.L'Oreal Elnett hairspray – The absolute classic and the best. I love everything about this hairspray and have used it for over 15 god damn years! Speaks volumes. Speaking of volume, this NEW formula they have just launched is a volume-boosting hairspray so as well as holding style, it also adds a bit of oomph and texture to the hair. Plus it has leopard-print on the can, what is there not to absolutely love for wispy-haired maidens like myself…

I also have to mention my sacred Mason Pearson brush. These are, without a doubt the best hairbrushes in the whole world! My mum has used them since forever and I stole a handful from her. All of which I have had for like 15 years and counting. I didn't really know how expensive they are until the last few years (start from around £40) BUT they are absolutely worth the money. So many hairstylists have these and swear by them. All mine are just plain black but you can now get them in an array of swish colours.