Usually on the weekend, or at least when I have a day or two off and can spend some time relaxing and unwinding, I try and give my skin a pamper and a detox by doing a basic at-home facial. It only take around 30 minutes so not a big ask even for the busiest of faces. The products I use for this change all the time, depending what I am using or trying out but at the moment it looks like this: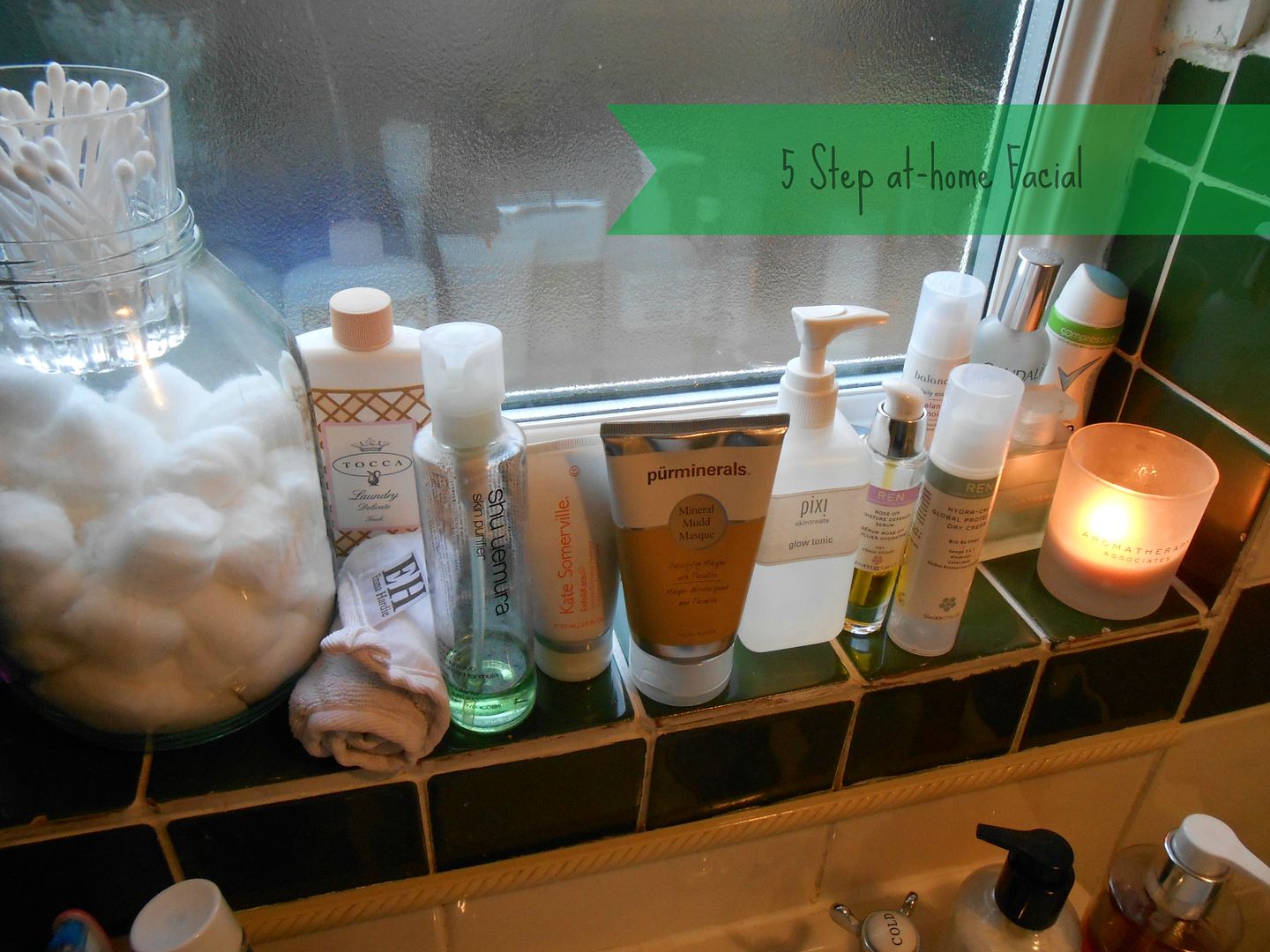 Step 1.Cleanse. I start off by making sure my skin is super clean so I cleanse with an oil-base, and more often than not it's my beloved Shu Uemura cleansing oil. This cleansing oil is designed so you can use it without cloths, it's a very lightweight and oil and once in contact with water it emulsifies easily into a milky texture, so it can be splashed off, but I still prefer to take it off with my Emma Hardie cloth and warm water as this also will open up the pores before your at-home facial.
Step 2. Exfoliate. I slough off any dead skin before my mask, so next up I exfoliate. One of the best ones I have ever used and is really effective on my skin is the Kate Somerville ExfoliKate. No longer available in the UK I don't think *sob*. I massage this all over my face, avoiding the eye area (this mask is STRONG!) and leave it for around 2-minutes before washing off, again I use my Emma Hardie Cloth with warm water to make sure it is all removed. Use an exfoliator that suits your skintype, this contains Salicylic acid (great for blemish-prone skin), fruit enzymes and Lactic Acid so is pretty potent and not for the sensitive.
Step 3. Mask. Again, tailor this to your skin's needs. I am breakout/ open-pored so I usually want a deep cleanse and use a clay base. If you are dehydrated then in place of a clay mask then use a hydration mask. I have just started using PurMinerals Mudd Mask and it works really effectively for me. I like it because it's not one of these super drying / astringent mud/clay masks, it feels very soothing upon application. The key ingredient is 'miracle clay' pascalite /calcium bentonite which is commonly used for burns , wounds, acne, bites, rashes and is a great healing and anti-inflammatory clay. Cucumber soothes the skin and salicylic acid is great for deep cleansing pores and tackling breakouts.
I have used this 3 times now and it is one of my favourite mud/clay masks I have used. Apply it all over the face, avoiding eye areas and leave it on for around 20 minutes. It will dry on the skin and then remove and onto the next facial step. I remove my mask with my (clean) Emma Hardie cloth and a bit of warm water. The softer side of these cloths is microfibre and literally sucks any dirt or residue off your skin. THE BEST!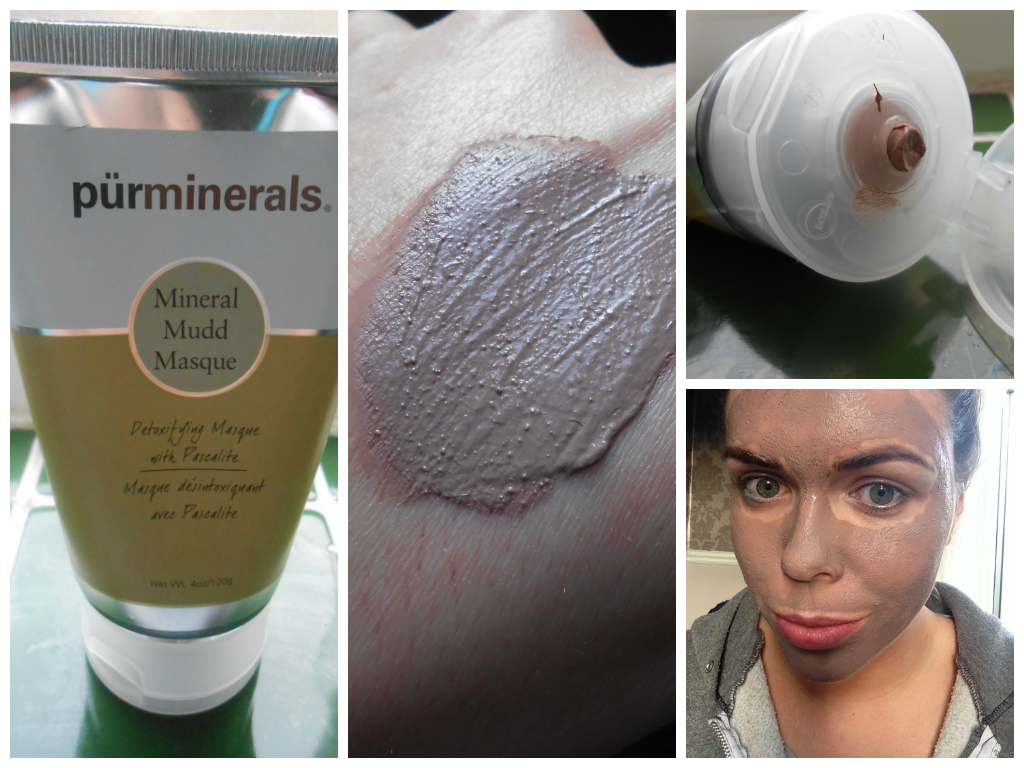 Step 4. Tonic /Tone. I use my PIXI glow tonic after any mask, as this has a few functions including closing the pores and freshening and cooling the skin after all this exfoliation/mask/facial action and it will also sweep away and specks of mask that may be left. This tonic is great as it has no alcohol which can be harsh on the skin, especially after all these scrubs and masks we have just applied. Normally this PIXI tonic has a peachy colour, but I've noticed especially from these pics that it's completely lost it's colour…maybe because I keep it right on my bathroom window now? Strange….anyway..
Step 5 Nourish. You should always finish by replensihing your skin with hydration. I am loving the combination of adding a drop of REN rose serum into my REN hydra-calm. It feels wonderful and soothing and just the right amount of hydration for my combination skin. I will do this usually on at 'at-home' day so I can then remain makeup free for the rest of the evening/day which allows your skin to breathe and relax.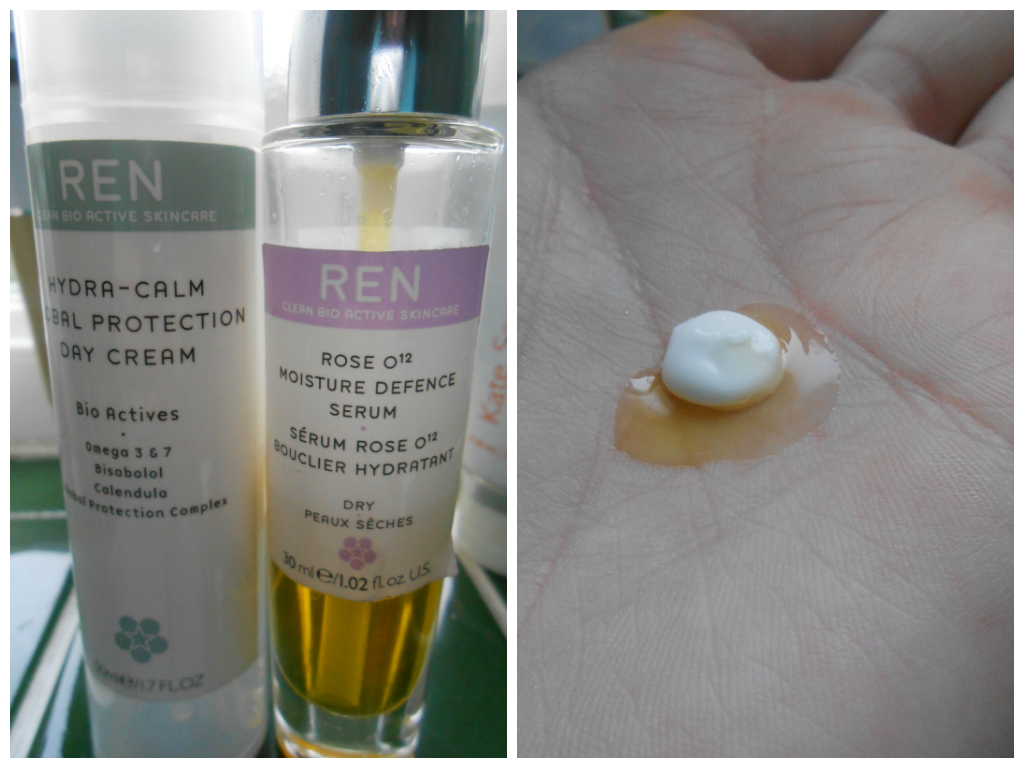 If you can find the time to do something like this, even if it is fortnightly, then start trying something like this. If you don't regularly get facials or like me, can't afford them bi-monthly, then this is the next best thing. Glowing summer skin here I come!