It's the 1st of March which means many things….we can look forward to longer days of sunlight (finally), losing an hours sleep when the clocks go back, lots of Daffodils, Cadbury's cream egg mania, and an overload of Instagram and twitter hashtags of #ChocolateComa. Alongside this comes fresher, brighter beauty shades kickstarted with Models Own 'Speckled Eggs' collection*. These are quite similar to some polishes that Illamasqua launched (last year I think?) which I did try and actually I think these have a better finish with the speckled-ness as they seem to have more particles in them and more kick of pigment.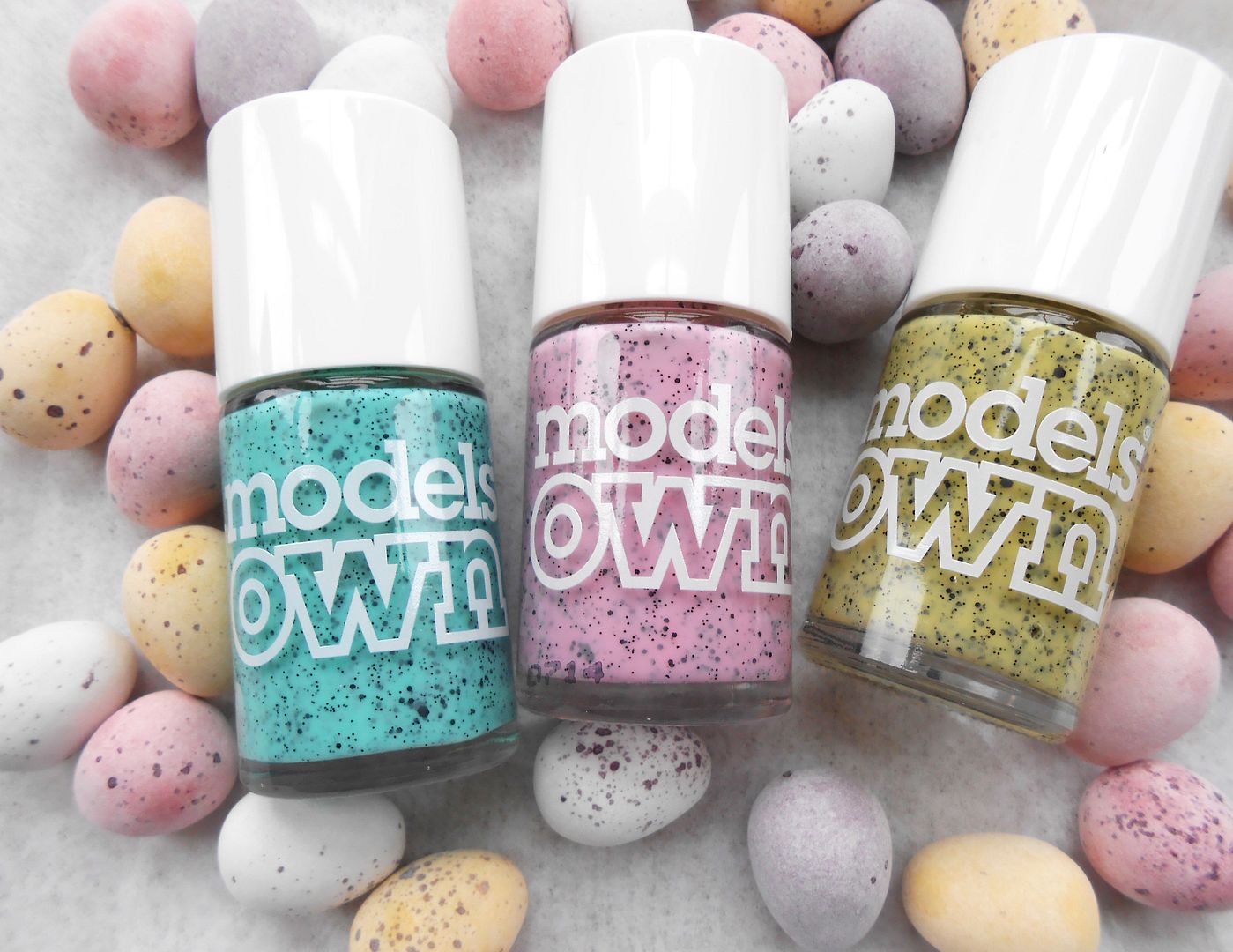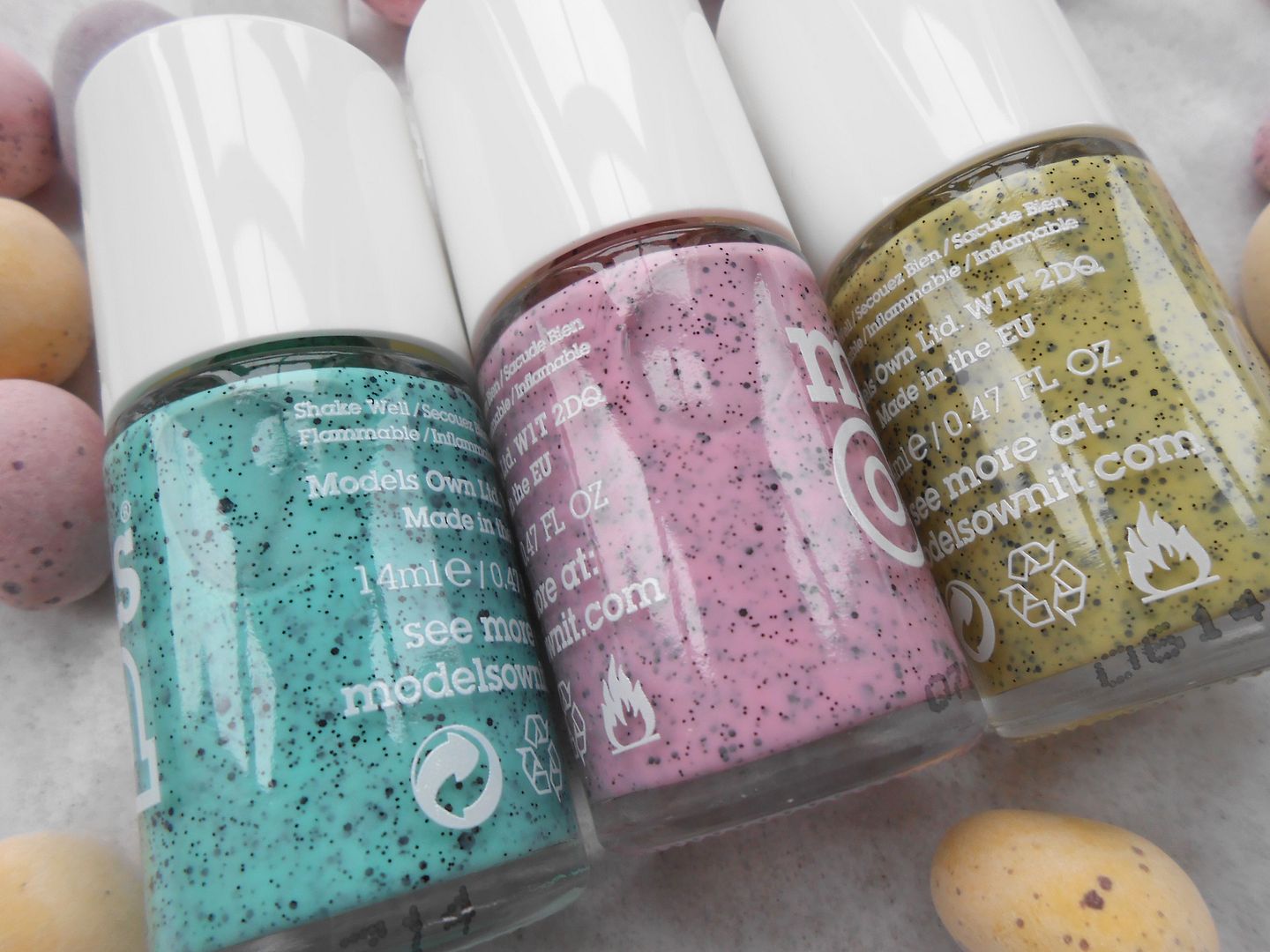 The shades are all cute pastels, five shades in total and all shot through with different-sized particles for the bird egg shell 'speckle' finish. They are a longwear, semi-matte finish and dry slightly mottled so if you like it slightly glossier then opt for a clear topcoat like I did. I have three of the five shades, and I think I will be buying the purple/lilac shade too as this looks gorgeous in the swatches I have seen.
Shades:
Dove: Soft Pink
Duck: Cornflower Blue
Goose: Mellow Yellow
Magpie: Mint Green
Swan: Dreamy Lilac
They will cost £5 each and launch on the 8th of March online at and in Superdrug and Boots afterwards on the 8th & 19th March consecutively.
Psssss if you like Models Own polishes then check out my review of their HyperGel polishes. Some of my favourite nail polishes ever!