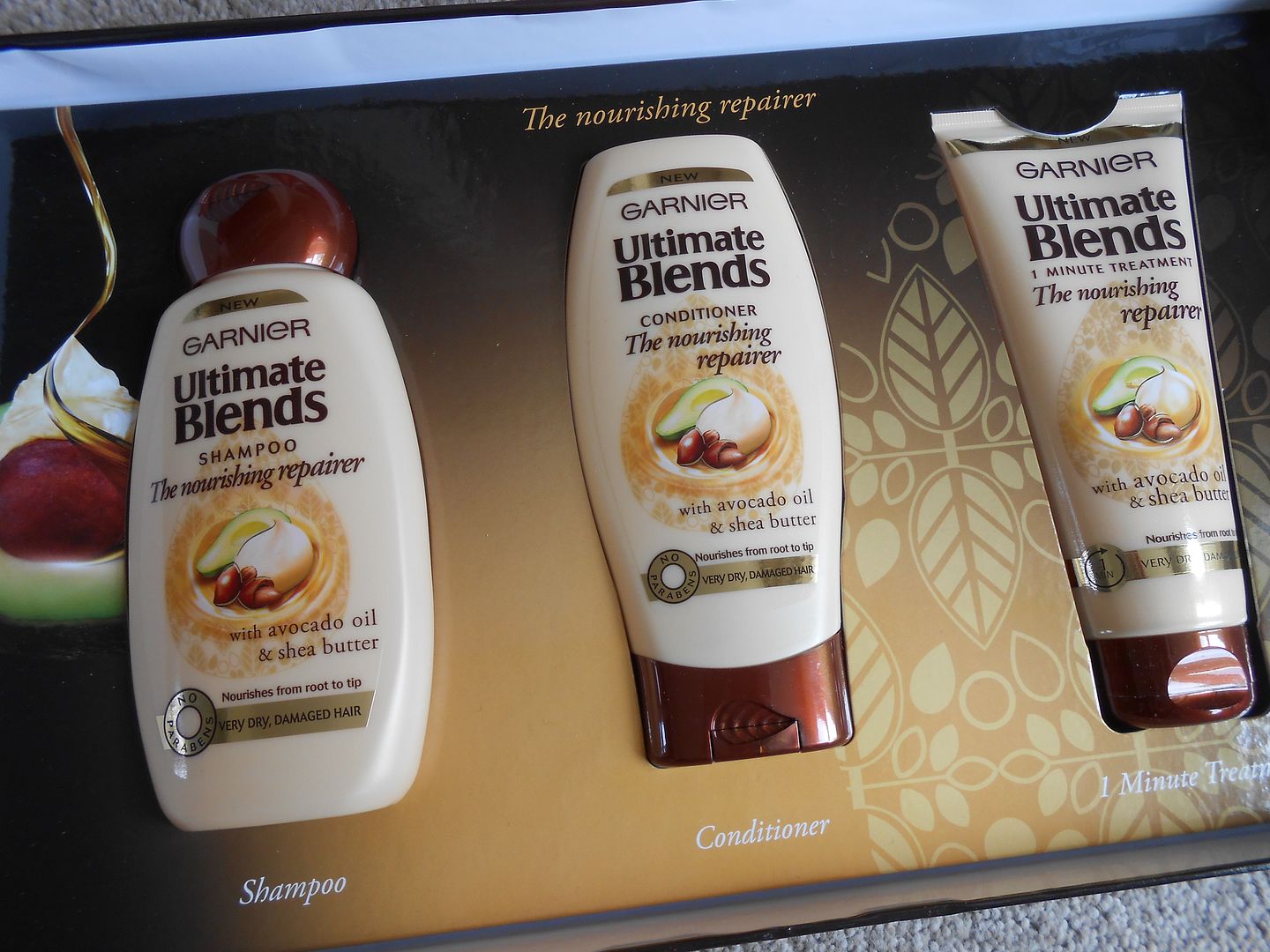 This new haircare range from Garnier has been a whopping 7 years in the making and has recently launched in the UK. There are seven different sub-types / blends within the range that are tailored for different hair types and problems. These shampoos, conditioners and treatments have been formulated with trusted natural ingredients, high performance formulas, sumptious textures and fragrances to provide a tailor-made hair experience, never-seen before from Garnier. I believe the whole range is paraben-free too, if that is of interest to you.
The seven different 'blends' include:
The Sleek Restorer (1 x shampoo,1 x conditioner ,1 x one-minute treatment, 1 x perfector oil)
This is tailor-made for dry & frizzy hair. Contains coconut oil and cocoa butter to tame hair and sleek flyaways. The sleek perfector oil is a multi-purpose coconut-oil based treat that can be used as a pre-wash treat, before styling to protect and after styling to tame and smooth the hair.
The Colour Illuminator (1 x shampoo, 1 x conditioner, 1 x one-minute treatment)
Made for coloured hair, as the name suggests and enhances brightness and colour protection. Formulated with Argan oil and cranberry extracts for anti-fade and deep-nourishment.
The Marvelous Transformer (1 x shampoo, 1x conditioner, 1 x one-minute treatment, 1 x marvellous glow oil)

Specifically for dry & lifeless hair. Blended with Argan and Camellia oils to help restore beautiful shine to the hair. If you are finding your locks a touch lacklustre then this is for you!
The Nourishing Repairer (1 x shampoo, 1 x conditioner, 1 x one-minute treatment)

This is for those with very dry & damaged hair with a root to tip treatment. Contains shea butter & avocado oil to restore the hair's barrier and transforms the hair back into normal health and shine.
The Shine Revitaliser (1 x shampoo, 1 x conditioner, 1 x dry shampoo)

This is for normal hair (lucky you) for simple weightless shine and bounce. Formulated with chinese green tea and mediterranean lemon extract to leave hair feeling vitalised and fresh.
The Silky Smoother (1x shampoo, 1 x conditioner, 1 x one-minute treatment)
Tailor-made for mid-long hair prone to split-ends. This is a creamy formula enriched with Madagascan vanilla extract & Brazilian papaya to leave ends of the hair silky smooth and smelling beautiful.
The 7-in-1 Dry Shampoo I really love this and it's actually almost nearly empty! My go-to dry shampoo of the moment and I love the way it leaves my hair smelling and feeling. The 7 benefits of this are : Cleanses & refreshes, boosts volume, absorbs greasiness, no residue, texturises hair, gives suppleness, fragrances hair and is portable. Basically, I think every dry shampoo out there must have 7-in-1 qualities because this is what all dry shampoos I have used do, but I just guess Garnier wanted to amp it up a bit and make it sound more special than others. It's just a normal dry shampoo, but a very good one. It doesn't leave any chalkiness or residue in my dark hair and the vanilla milk extract smells a lot more 'natural' and nice than the slight synthetic smell of the Batisse fragrances.
I was fortunate enough to be sent a set to try out, which is the 'Nourishing Repairer'* trio of a shampoo, conditioner and the one-minute treatment. Usually I opt for haircare that repairs and restores as I have very damaged / coloured / fine and slightly frizzy hair….seems like I could do with a selection from all the ranges! I will often also mix and match so can target both dryness (often in my shampoo) then use a lightweight conditioner for plumping and volume. I was worried that using both the nourishing shampoo & conditioner would maybe be too much for my hair (I think these could be the richest / oiliest out of the whole bunch) but suprisingly I found it leaving my hair both soft and not weighed down. THE SMELL…the smell is really, really appealing to me.. very creamy, slightly sweet without being overpowering.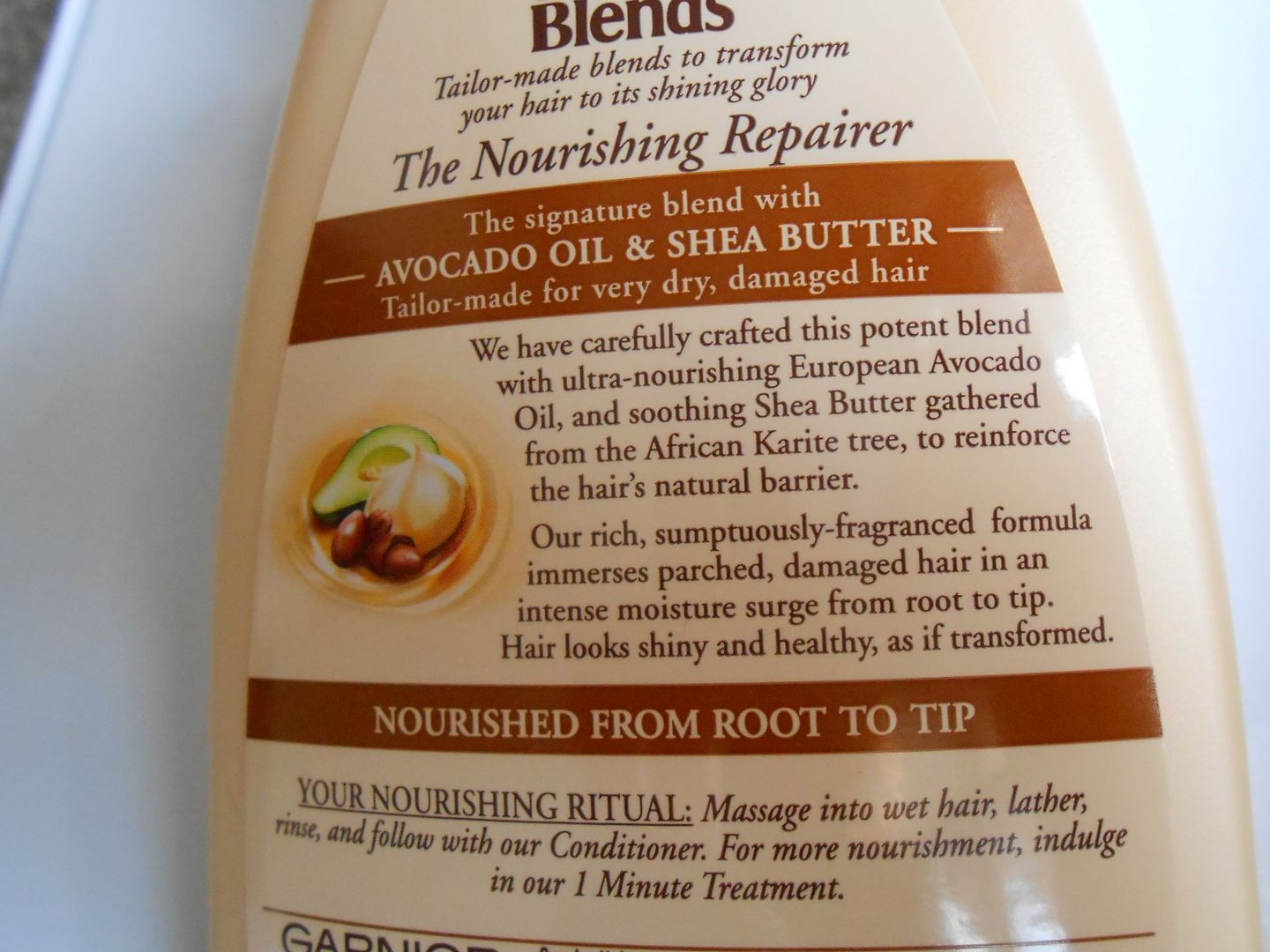 The packaging is quite retro looking I think? It's quite 90's and reminds my a bit of the old Timotei look…for me, it's not my favourite packaging I have ever seen but it doesn't put me off and the product inside is good which is what really should matter. The prices are actually lower than what I thought they would be starting from just £2.79 for shampoo & conditioner, £3.99 for the dry shampoo, £4.49 for the one-minute treatments and on the upper end is the treatment oils at £9.99. I think it is good they have kept the prices low for the shampoo & conditioner as I seem to see 'high street' brands bringing these new / improved ranges out with a big price-hike…and I don't go into Boots/Superdrug expecting to pay more than £5 for either.
This is a vast improvement on the previous Garnier hair products I have tried in the past (albeit, many years ago), with luxury formulas, beautiful scents and it makes my hair really soft and manageable. Great pricepoint also, which gives it a thumbs up from me.